Orbi Voice is meant to shrink wrap your audio and Wi-Fi needs into one sleek device. The $429.99 combo Alexa smart speaker and mesh Orbi Wi-Fi system is designed for the audiophile at heart — packed with Harmon Kardon technology to bring a sound quality most don't associate with their Wi-Fi device. But Netgear's going for something a little different here: a product that delivers on multiple counts, and for those who can afford to spend a bit more.
On the smart speaker front, Orbi Voice will act as an Alexa-enabled smart speaker, working in tandem with other Alexa devices in a home. Just as you would with an Amazon Echo, you can ask Alexa to check the weather, pull up recipe, open Skills and, yes, play music. You'll be able to play tunes from a variety of services including Amazon Music, Pandora and Spotify, which will see the Orbi Voice as a device in its app and allow you to control the speaker.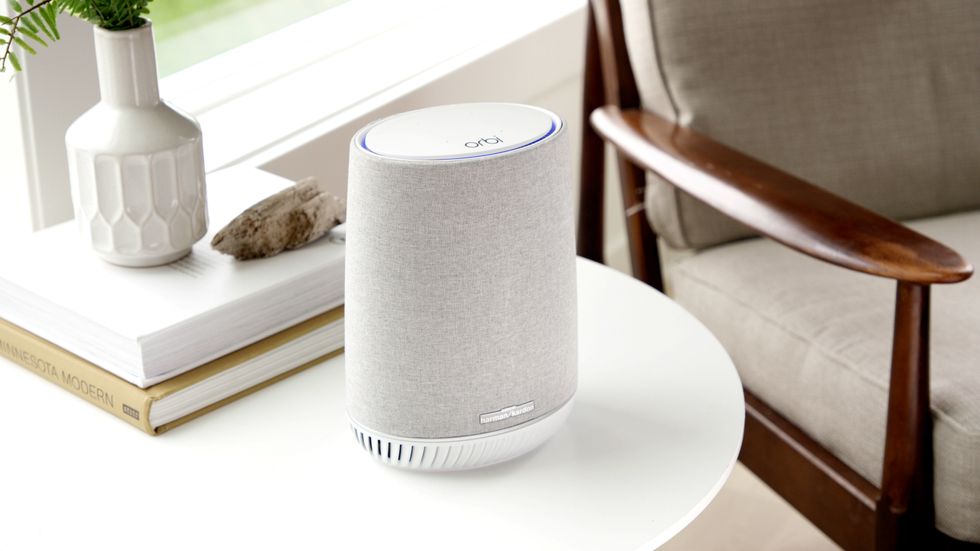 Orbi Voice lights up when privacy mode is activeNetgear
Music is something Netgear hopes you will tap into from Orbi Voice, packing the speaker with Harmon Kardon's audio smarts, along with a four-microphone array, a 3.5-inch front facing woofer and a 1-inch tweeter. The Orbi mobile app will be able to control volume and the equalizer as well.
Given that Alexa is baked inside, Netgear has addressed privacy issues, and you'll be able to mute the device — with lights at the top that will illuminate when that feature is on. Alexa's intercom feature is coming, said Netgear, through a software update.

Netgear's Orbi is known for its Wi-Fi mesh technology — which sends signals from one device to another, expanding coverage in a space so you can speak with your smart shades, thermostat or smart. With an Orbi Voice, Netgear said Wi-Fi coverage can be pushed to cover up to 4,500 square feet — the speaker alone covers 2,000 feet — and support speeds of 3GB per second.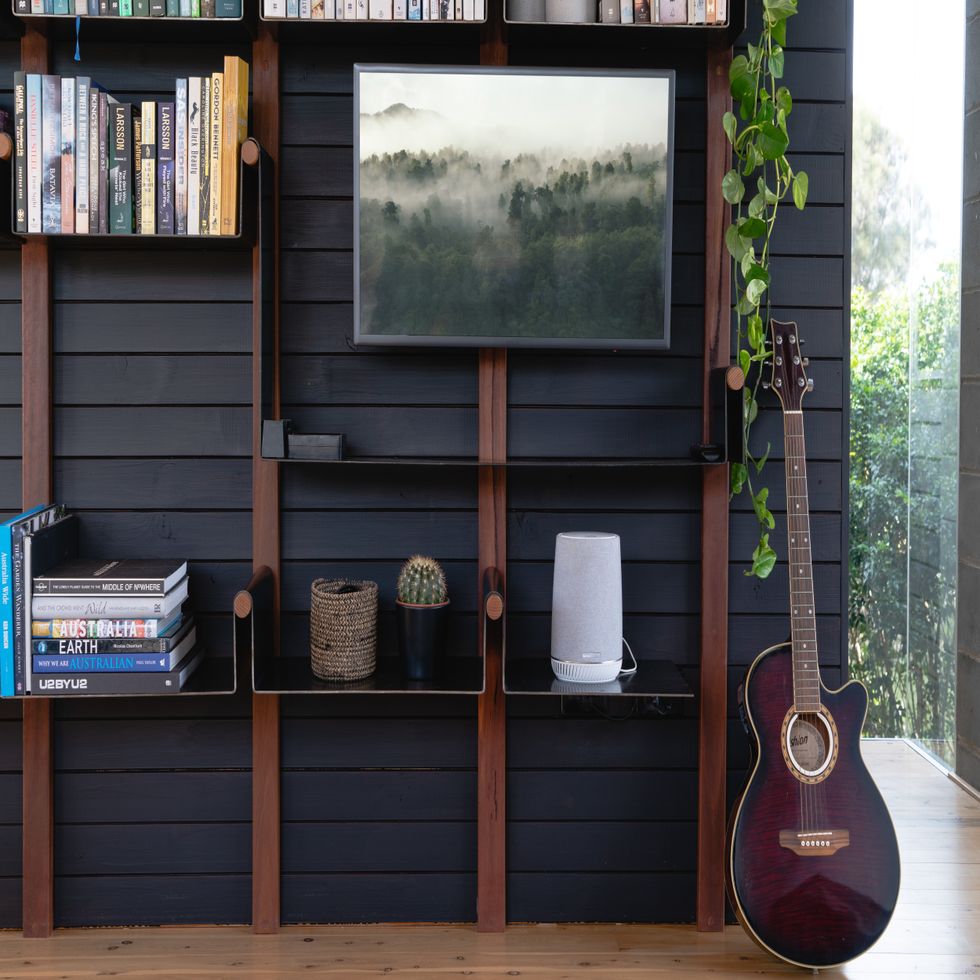 As a Wi-Fi mesh device, the Orbi Voice speaker with router alone covers 4,500 feet Netgear
Covered in fabric, the Orbi Voice is a bit of visual mashup between a Google Home and an Apple HomePod. There's a white base, with the oval-shaped cylindrical gray speaker, branded with Harman Kardon, seated atop. The router mirrors the speaker, but is white throughout.
The entire $429.99 Orbi Mesh Wi-Fi System comes packaged with an Orbi Tri-Band Wi-Fi Router and one Orbi Voice Speaker. Netgear knows, though, that some may already have an Orbi Wi-Fi system and may not want to double up on the router. For them, the Orbi Voice speaker can be bought standalone for just $299.99. The entire system goes on sale first in September, with the Orbi Voice as a single speaker launching later in the fall.