Like GearBrain on Facebook
Part of the restart plans being drawn out by the NBA include offering the Oura smart ring to players, in a bid to spot Covid-19 symptoms early.
The ring comes from Finnish company Oura, is made from titanium, and acts like a regular fitness and sleep tracker, but with the added ability to track the wearer's temperature.
Read More:
NBA's use of the ring is mentioned in a memo shared with players and training staff, which was obtained by The Atlantic. The plan is for NBA players and staff to resume the 2019-20 season on July 30 at Disney World, Florida.
Players and up to 35 members of training staff per team will stay at several hotels inside the theme park, with games played at the on-site ESPN Wide World of Sports Complex. Players do not have to take part in the season restart, but they will receive a pay cut if they decide to stay away. Wearing the Oura ring will also be optional.
Study results from West Virginia University's Rockefeller Neuroscience Institute claimed data collected by the ring, combined with information gathered from wearers via a survey inside the Oura smartphone app, found the device could predict the onset of Covid-19 symptoms three days in advance, with 90 percent accuracy.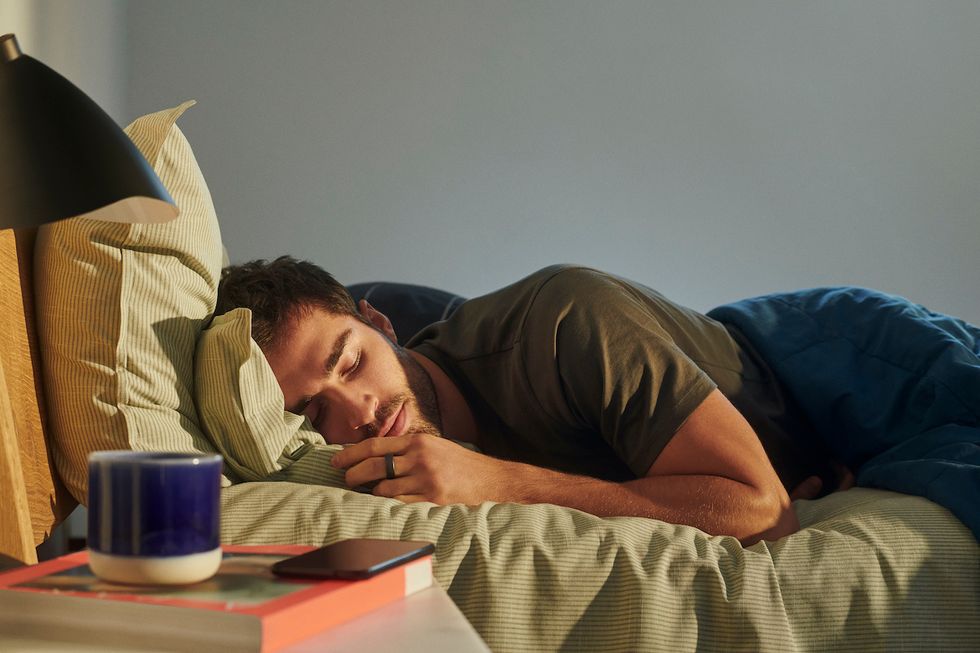 The ring is predominantly marketed as a sleep monitor Oura
Dr Ali Rezai, executive chair of the institute, said: "This forecasting capability will help us get ahead of this pandemic; limit the spread to protect healthcare workers, their families, and our communities; and improve our understanding of health recovery...We have done extensive research in the wearable space, and Oura's accuracy and usability is unparalleled to anything we have tested."

Much of this is down to the ring's ability to regularly take the wearer's temperature, thus helping to spot the onset of a fever that could be the result of the coronavirus. The ring is designed to be worn all of the time, is water resistant, weighs between four and six grams depending on size, and has a battery that lasts up to seven days. It also acts as a sophisticated sleep tracker, and providers the wearer with a 'readiness score' each morning; a reduction in this, along with a high temperature, could suggest the onset of illness, and potentially Covid-19.
The Oura ring is also being trialled by two Las Vegas resorts, the Venetian and Palazzo, reports the FT. Owners Las Vegas Sands recently bought 1,000 of the $300 rings as part of a trial for its staff. If the pilot goes well, the plan is to buy one for all 9,300 employees across the two resorts.
From Your Site Articles
Related Articles Around the Web
Like GearBrain on Facebook