Traeger Grills, known for using wood pellets to power and flavor what's cooked on them, is expanding its line with two new grills, and also new features that heats up the cooking area faster, and giving home grillers a much wider temperature range.
Called D2 Direct Drive, the system has a variable speed fan and auger — which rotates inside the grill and helps direct the smoke across the entire grill for better flavor. The updates also gets the grill hot much faster — which means people have less waiting time before they can start cooking.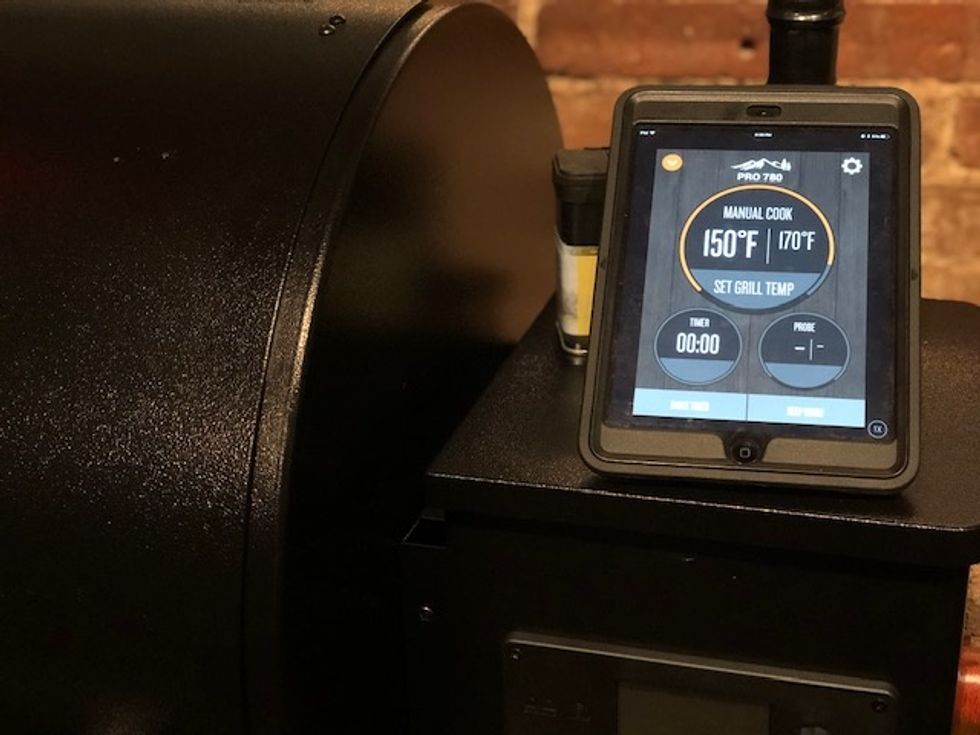 Traeger Grills can be controlled through its WiFIRE technology, a smartphone app that lets people monitor their cooking even when they step away.GearBrain
Read More:
Traeger's launching two new Pro grills, the Ironwood 650, priced at $1199, and the Ironwood 885, priced at $1399, which have as many inches of grilling space as the number in their name. They have a unique pill-shaped barrel design, and will come with both the D3 Direct Drive and Traeger's existing WiFIRE technology, a smart app that lets people control the grill from their smartphone. This line is also getting a super smoke mode — so with one click of the button, it can increase the amount of smoke in the grill, coming from wood pellets made from wood like hickory and cherry, and therefore the flavor.

All grills, in fact, will now be WiFIRE-enabled. Current grills in the Pro series, the Pro 575 and the Pro 780, are also getting an increased temperature range of 165ºF to 450ºF, has the D2 controller and also more control — people will be able to set temperatures at five-degree increments.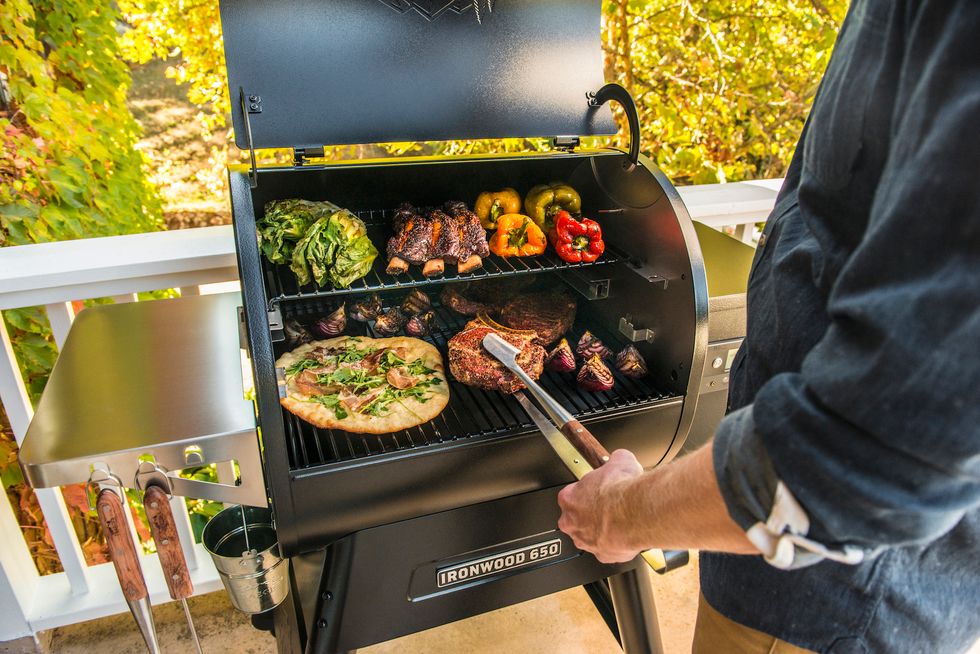 The new Ironwood 650 series from Traeger is packed with the new D3 Direct DriveTraeger
"Traeger has been pushing the boundaries of outdoor cooking since its birth over 30 years ago, reinventing the way people around the world think about grilling through remarkable wood-fired taste and convenience" said Jeremy Andrus, CEO of Traeger Grills. "We're proud to take another huge leap forward today as we introduce game-changing D2 Direct Drive and WiFIRE technology that truly takes grilling to the next level, whether you're just starting out, or a seasoned pro."