Like GearBrain on Facebook
Petnet has returned its Gen 1 Petnet SmartFeeders back online, with some features now working. The company emailed customers this week alerting them that if their devices were on Wi-Fi, they should be able to get them to dispense food.
"We are still working diligently to restore full capabilities to our user experience for our devices, however, there is still more to be done to get first generation SmartFeeders fully operating," said Petnet in its email. "Despite this, your first generation SmartFeeders should now be operating with at least some partial app functionality. First generation SmartFeeders that are connected to the Wi-Fi should see feeds dispensed based on their normal schedule."
All of Petnet's feeders were offline as of mid-April when the company emailed customers alerting them to issues from controlling the bowl via its app and even getting on to Wi-Fi for both its Gen 1 and Gen 2 feeders.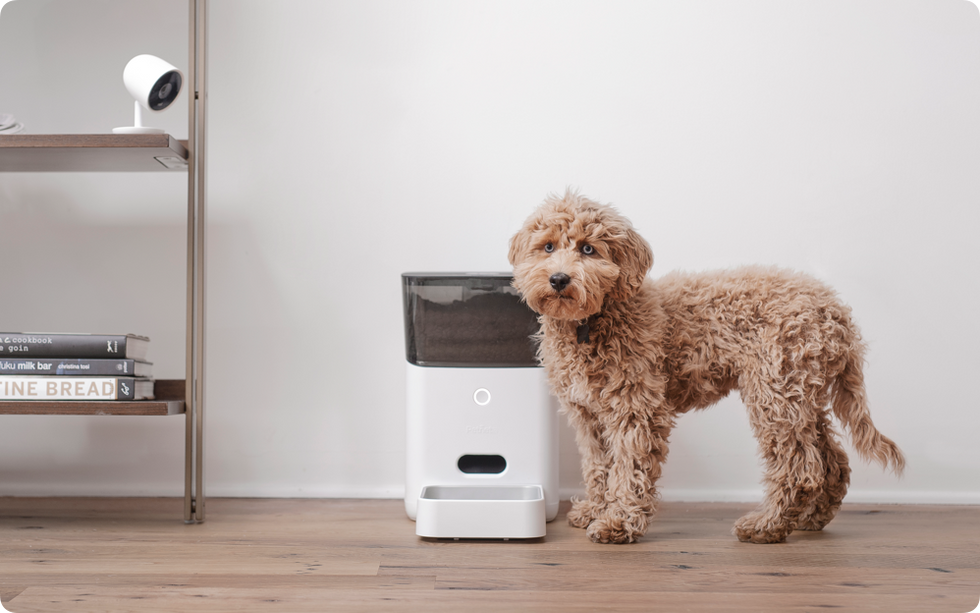 Some customers say they've reconnected their Gen 1 feeders to the app Petnet
Petnet has been exploring how to get their devices online, including surveying customers in late April 2020 to see if they would pay a monthly fee to support service. Petnet co-founder and CEO Carlos Herrera told GearBrain the funds would be potentially used to pay for operational costs. His main priority, he said, though was to get the system up and running. For Gen 1 devices, that appears to be now in play, at least in part.

GearBrain heard from two customers with the original Gen 1 Petnet feeder, and both have confirmed that they could get their devices working as of today.
One customer noted that the light on his feeder had never gone dark even though it wasn't connecting to the app. And Petnet had warned customers about that issue as well. But he can now get the feeder online and can log on to the app.
Another customer in Oxford, Ohio only discovered issues with his original Petnet feeder when one of his dog's started to follow him around the home while he was home, and started sleeping a lot. He received the email this week, and was able to get the Gen 1 device back online after he reset the feeder this morning.
Petnet has three different versions of its feeders — the original SmartFeeder, a second generation of that device, and a SmartBowl which is not available to buy any longer. Petnet did not address when the second generation of the SmartFeeder may get online in its email.
GearBrain has emailed Petenet's CEO and will update this story with any response.
From Your Site Articles
Related Articles Around the Web
Like GearBrain on Facebook