Like GearBrain on Facebook
Petnet's troubles have grown — with both versions of its Smart Feeder now not connecting online nor able to the Petnet app.
The company emailed customers early Wednesday morning, of a service disruption to its smart pet bowls — a problem people had complained about two months prior. Then, pet owners found that the Gen 2 SmartFeeders weren't dispensing food as scheduled to cats and dogs.
Now Petnet said that outage is affecting Gen 1 pet feeders as well. Basically everything that makes the food bowls 'smart,' is now gone. This includes getting the SmartFeeder to connect to Wi-Fi, seeing an error screen on the Petnet app, and controlling the pet bowl from the app as well.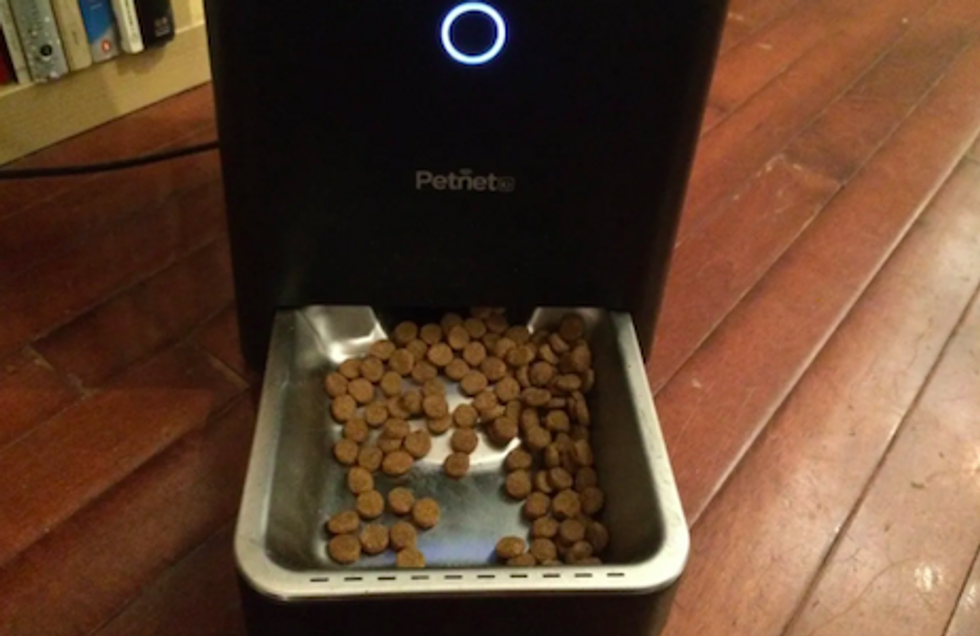 Petnet owners may see this white light on the front, and think the feeder is working, when it's nowGearBrain
Many people may also think their smart pet bowl is still working, because of a white light showing that it's online. In fact the entire unit is potentially offline, said Petnet.

Only those devices that had scheduled feedings in the app prior to these issues — and had not been powered off — "should still dispense," said the company.
When the February outage Petnet's devices started happening, owners were irate after discovering their pets had not been fed while people had been traveling or away from home. At the time emails to the company weren't going through, and instead being returned to customers as not deliverable.
Petnet itself noted on February 14 that there was an outage, but a week later said the device and its app were working. This problem followed previously known outages in January 2020 and June 2019.
But nearly eight weeks after the most recent problems, Petnet is again acknowledging trouble is back, and to a serious enough extent that the company can't guarantee when the service may return. While they're trying to find ways to restore the pet feeders, that effort is hitting delays. And Petnet is implying the issue is related to the coronavirus pandemic, and could go on for some time.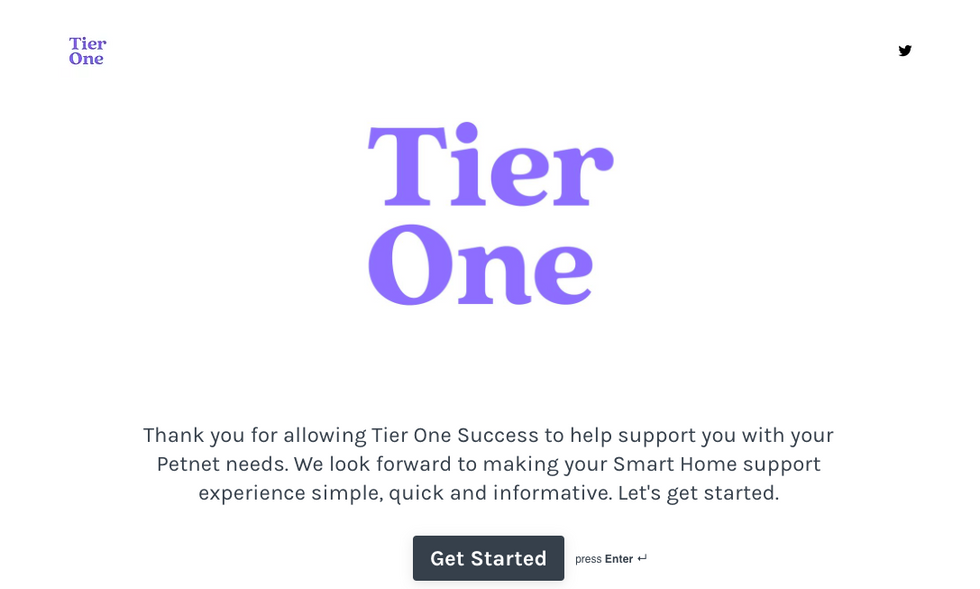 Petnet owners are asked to go to a new, simplistic, web site to get helpTIerOne
"Unfortunately, you may experience extended downtime as we navigate through resource limitations affecting our partners impacted by COVID-19," Petnet said in the email to customers.

Those who want to talk with Petnet are being asked to reach out through a web hosting web site that is tellingly not the main one for the brand, and is run by a company with just 14 followers on Twitter.
Those who reach out to Petnet through this new web site will have their concerns "…vetted by our team and answered accordingly."
GearBrain went through the new web site, which does nothing more than link out to web pages on the main Petnet site, and then offer to ship a new device — but notes that the company is out of stock. The site also asks people for their email address, a shipping address and a phone number. These are details that could also be used for phishing exploits, and are concerning especially as there aren't additional ways for customers to connect directly to Petnet through the site
Instead, customers may want to follow the company's Twitter account, which Petnet also suggests in its email. While the company does appear to updating its Twitter feed, it does not appear to be responding to tweets.
GearBrain attempted to reach out to Petnet through email, but that has bounced back. We're trying to contact the company through other means and will update this story when they respond.
[New 2020] Petcube Play 2 Wi-Fi Pet Camera with Laser Toy & Alexa Built-In, for Cats & Dogs. 1080P HD Video, 160° Full-Room View, 2-Way Audio, Sound/Motion Alerts, Night Vision, Pet Monitoring App
From Your Site Articles
Related Articles Around the Web
Like GearBrain on Facebook