Philips Hue is ending all support for the first version of the Hue Bridge starting on April 1, 2020. While people will be able to use the Bridge with its app, and even connect to third party services, Philips Hue is strongly suggesting people don't do that for security reasons.
"Signify will no longer issue security updates and your v1 Bridge may no longer be secure," the company wrote on its web site. "We do not recommend use of Hue Bridge v1 after April 30, 2020 due to potential security concerns."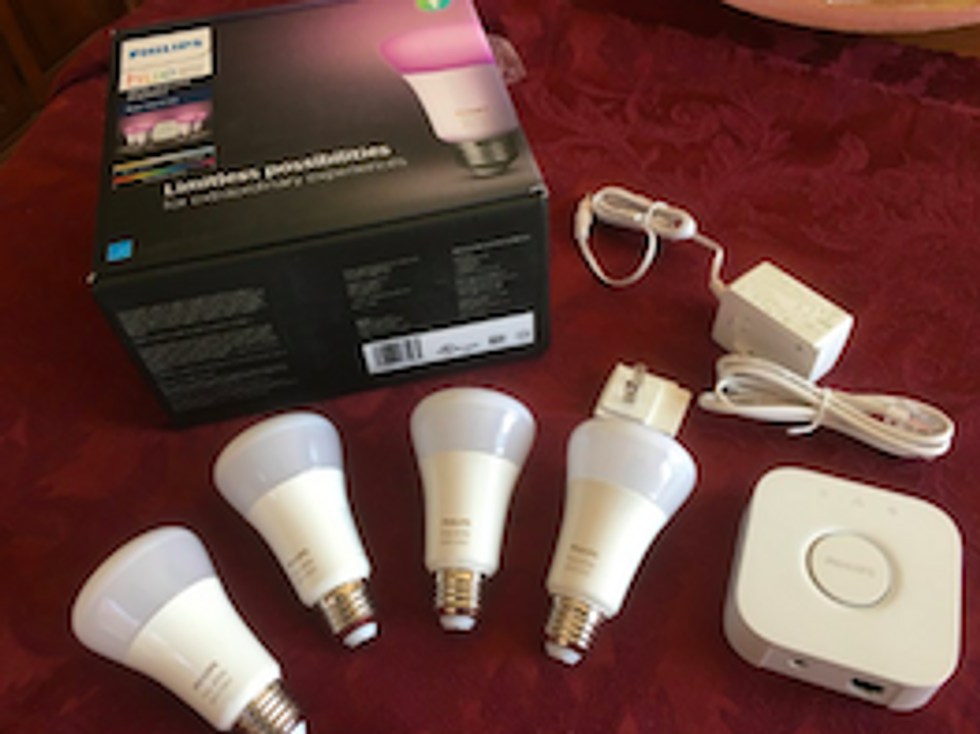 Philips Hue Bridge Version 2GearBrain
Philips Hue smart lights can be used indoors and outdoors, a system that connects to the internet — and to an app — through the Hue Bridge. Without this middle device, the lights will not connect online, or, in other words, to its app. From color changing bulbs to those that are pure white, the company also has other devices including lamps, color strips and lighting fixtures as well as a smart button to control lights, and a sync box and app that allows lights to play in tandem with a home theater system.

The company made headlines in February 2020 after a vulnerability in its smart light bulbs and bridge was found by researchers. Signify pushed out a patch to users before, they said, any harm had happened to consumers.

This decision, to pull support for the first version of the Hue Bridge, was apparently made in April 2019 — long before this vulnerability was discovered. The company just tweeted out the information to users on March 6, 2020, apparently to update users, many of whom did not react positively to the news.
Since launching in 2012, Philips Hue has made two versions of its Hue Bridge, with both white in color. The first is a rounded model, which is now being discontinued. The second is a square model, which will continued to be updated by the company.
Philips Hue noted that the decision to retire support for the older bridge stems from the device unable to provide the features and tools the company wants to provide users going forward.
"The V1 Bridge no longer has the resources to guarantee the evolution of the Hue system - from compatibility, speed and security," the company said on Twitter. "We want to be able to dedicate more time and effort to maintaining and developing the current bridge and system."
Check out The GearBrain, our smart home compatibility checker to see the other compatible products that work with Philips Hue smart lights.
Sengled Smart LED Multicolor A19 Starter Kit, 60W Equivalent, 4 Smart Light Bulbs & Hub, RGBW Color and Tunable White 2000-6500K, Works with Alexa & Google Assistant