Philips Hue is turning your living room into a truly custom screening room with its latest launch, with its Play HDMI Sync Box. Placed near your TV and the brand's signature lights, the Sync Box stitches the two together, creating lighting features that play in tandem, flashes that pop during fight scenes, and colors that coordinate with what's on screen.
Read More: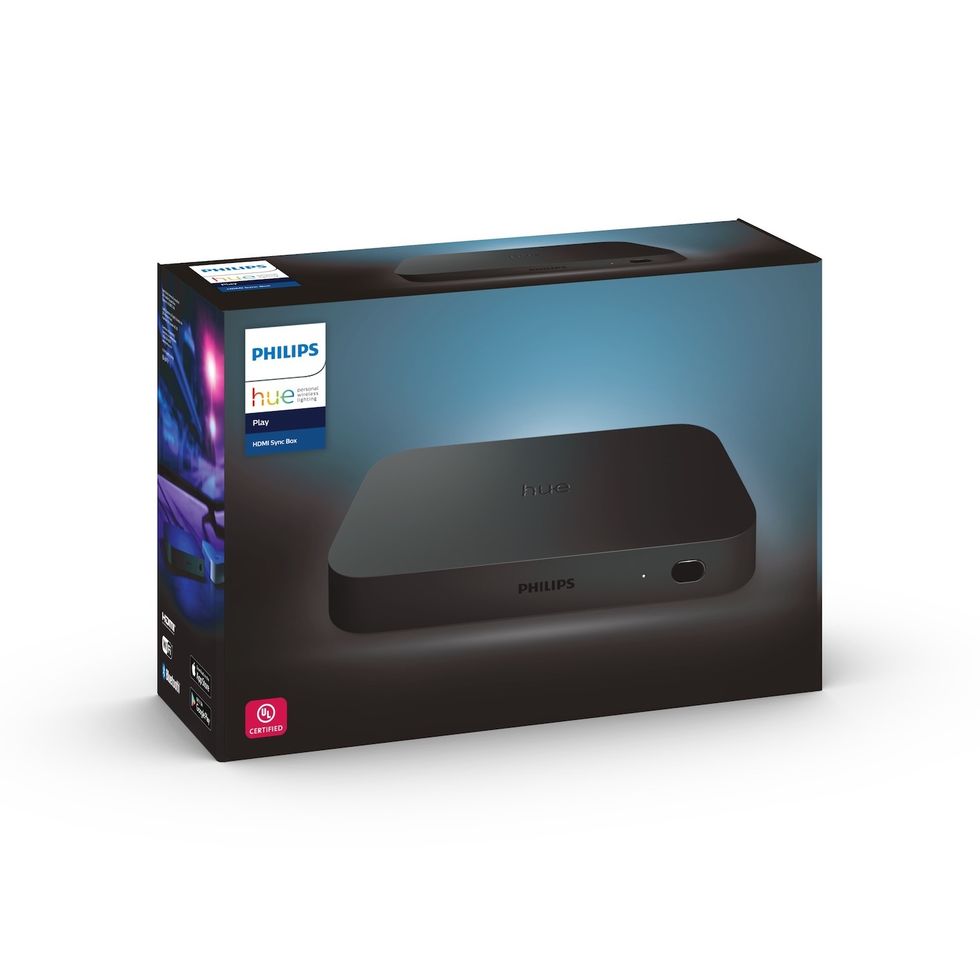 The new Philips Hue Play HDMI Sync Box can connect up to four devicesPhilips Hue
While players have been able to sync up their gaming experience with Philips Hue lights, this feature is now available across any kind of content on a TV set. The box will connect to any HDMI device, from a video game console, Blue-Ray, DVD player, a cable box and yes, a video game console.

You can link up to four different HDMI devices to the Philips Hue Play HDMI Sync Box to 10 Philips Hue lights including the Signe and Play line of fixtures which launched last year.
Scenes are created within the system, but you can also control everything though the Philips Hue Sync Mobile app. You can personalize the lighting as well, change the brightness, intensity and even the speed of the lights flashing.
The box goes on pre-order today both on Philips Hue's and Best Buy's web site for $229.99, or can be bought at Best Buy's stores beginning October 20.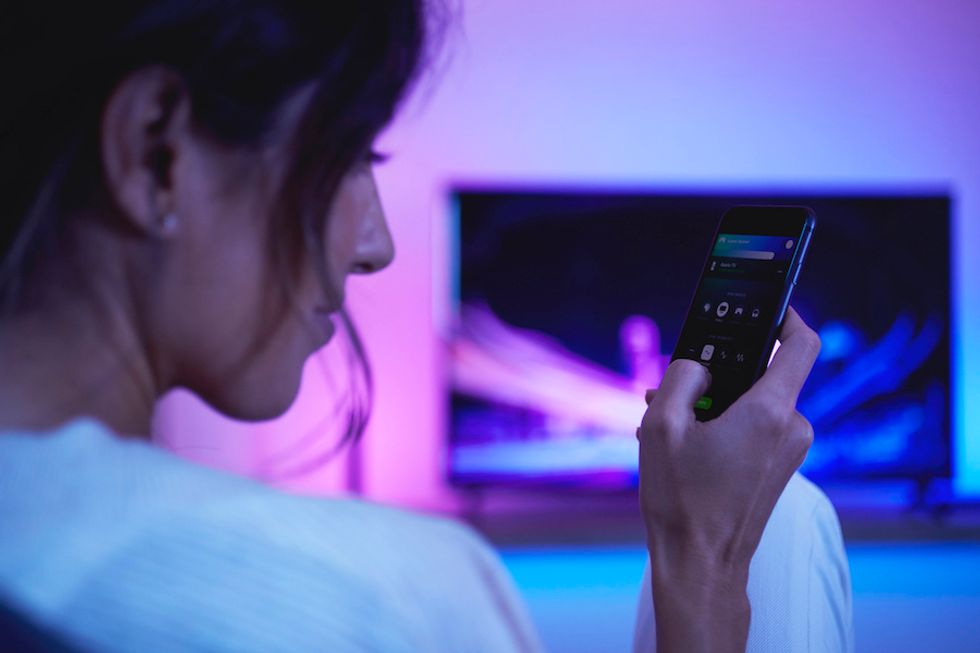 The new Philips Hue Sync Box can be controlled through an appPhilips Hue
"People love to escape the pressures of everyday life by getting lost in their entertainment," said Jasper Vervoort, business leader, of Home Systems & Luminaires, Philips Hue at Signify in a statement. "We are proud to present the new Philips Hue Play HDMI Sync Box and give them a simple way to make that possible. Philips Hue users can now easily connect the color-capable lights in their room with their home entertainment systems, taking their movie- and TV-watching, listening and gaming experience to a completely new level."