In 2019 Signify, the company behind the Philips Hue smart lighting collection, released a box for making your lights match whatever was shown on a television.
Called the Hue Play HDMI Sync Box, it connects to devices like cable TV boxes, streaming sticks and games consoles, then adjusts your lighting (placed behind the TV, for example) to complement the on-screen colors.
Read More:
This week, a software update promised back in January has landed. This update brings compatibility for HDR10+ and Dolby Vision content, which before could not be decoded by the box, resulting in your lights doing nothing.
Now, if you're watching HDR10+ or Dolby Vision content (from Netflix or Amazon Prime Video, for example), the Sync Box will control your lighting correctly.
The update also brings voice control onboard for the first time, meaning you can ask Siri, Alexa or Google Assistant to adjust the settings of your Hue Play HDMI Sync Box.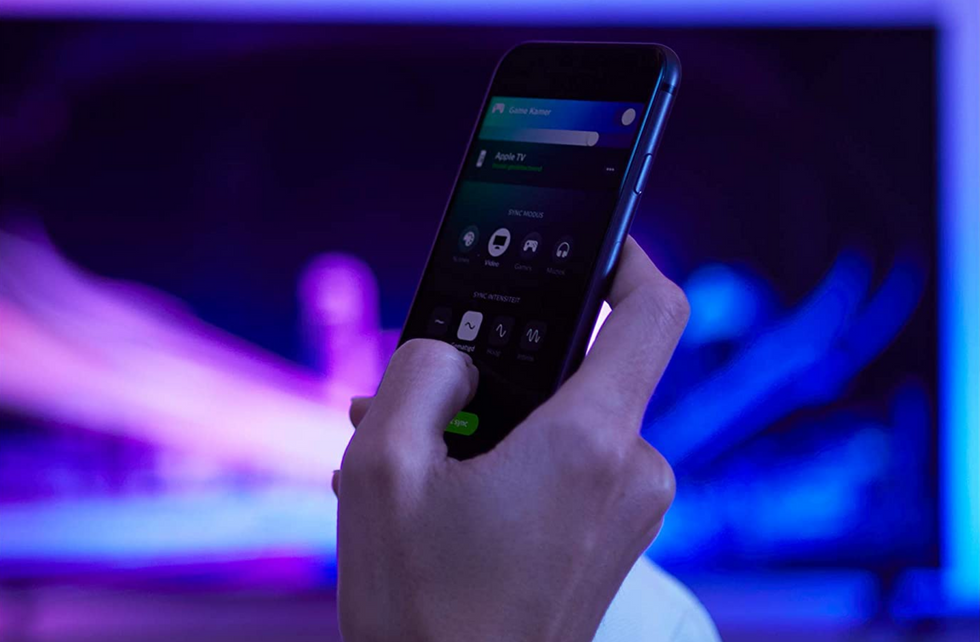 The Hue box can be controlled by voice, as well as a phone appSignify
These voice instructions include changing the HDMI input, switching between lighting modes, and altering settings like light brightness and color intensity.

You could argue that these features should have been available from day one – especially support for HDR10+ and Dolby Vision, given the Hue box costs a not-inconsiderable $230 – but nevertheless we are glad to see the update has arrived, and brought voice control with it too.
In other Hue news, it was reported earlier this week that Signify is close to announcing an updated Lightstrip and a new version of the Bloom light which has Bluetooth connectivity for the first time.