As Sony gears up to launch its new PlayStation 5 games console in November, some gamers will be wondering what the future holds for virtual reality.
Unfortunately, while Sony's existing PS VR headset will work with the PS5, and buyers of the new console can apply to receive a free adaptor to connect it, gamers shouldn't expect new hardware any time soon.
Read More:
That is what can be extrapolated from comments made this week by Jim Ryan, CEO of Sony Interactive Entertainment.
Speaking to The Washington Post, Ryan said: "I think we're more than a few minutes from the future of VR. PlayStation believes in VR. Sony believes in VR, and we definitely believe at some point in the future, VR will represent a meaningful component of interactive entertainment."
But Ryan suggests this future is still a long way away. He continued: "Will it be this year? No. Will it be next year? No. But will it come at some stage? We believe that. And we're very pleased with all the experience that we've gained with PlayStation VR, and we look forward to seeing where that takes us in the future."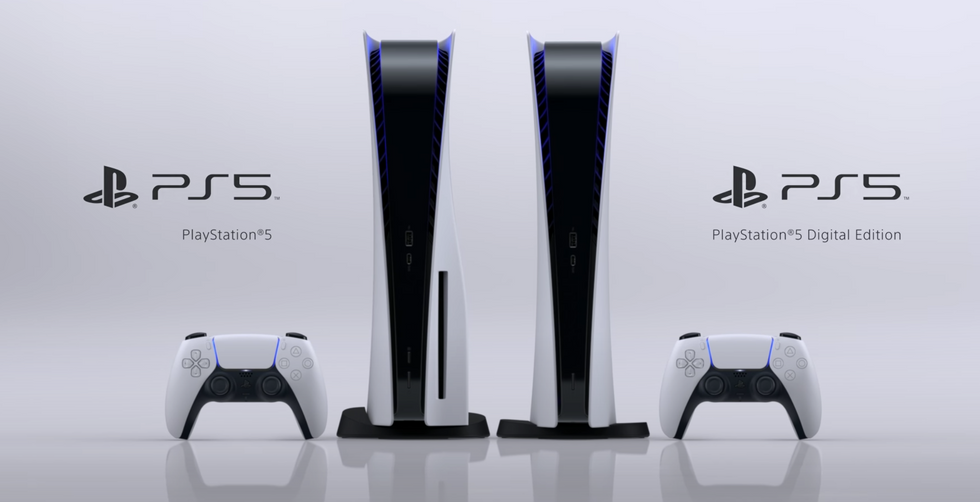 There are two versions of the PlayStation 5 arriving on November 12 Sony
While this isn't the news PlayStation VR fans were hoping for, Sony's view of VR is at least brighter than that of Microsoft's Xbox division. The company said some time ago that VR would not be a part of its game consoles. The new Xbox Series X and Series S also launch in November.

And so far the company has kept its word, with no mention of virtual reality in relation to the consoles. In fact, no Xbox console to date has offered VR in any form, giving Sony and the PlayStation something of a monopoly on console VR, albeit a small one for now.
Whole Sony's outlook on VR is fairly negative, Facebook-owned Oculus just launched its new Quest 2 VR headset. With the original Quest selling well through 2019 and 2020, there is hope yet that consumer-grade VR has a future, just not one driven by traditional game consoles.
If you own a PlayStation VR headset and plan to use it with the new PS5, you can request your free adapter from Sony
here
.