Like GearBrain on Facebook
Sony has revealed there will be two versions of the PlayStation 5 game console, one with a disc drive and one without.
The new consoles were shown off at the end of an hour-long online showcase of gameplay footage, including footage from Spider-Man: Miles Morales, Horizon: Forbidden West, Resident Evil 8, Hitman III, and Gran Turismo 7.
Read More:
With a far more interesting design than the black, slab-sided PS4, the new console pairs a black core with a pair of white wing-like sides, complete with blue ambient lighting. Both versions can be sat upright or horizontally on their side.
Sony is planning two versions of the PlayStation 5, which arrives seven years on from the PS4. One will feature a disc drive for playing games and Ultra HD Blu-rays, like the PS4 Pro does today. The other version, called the Digital Edition, has no disc drive at all, so will rely exclusively on downloaded content. This approach was first taken by Microsoft, which released a disc-free version of its Xbox One S in 2019.
With video games already measuring in the dozens of gigabytes — and some can even exceed 100GB in size – it is sensible for Sony to still offer both versions of PS5. After all, not everyone has an internet connection suited to dealing with 100GB-plus downloads.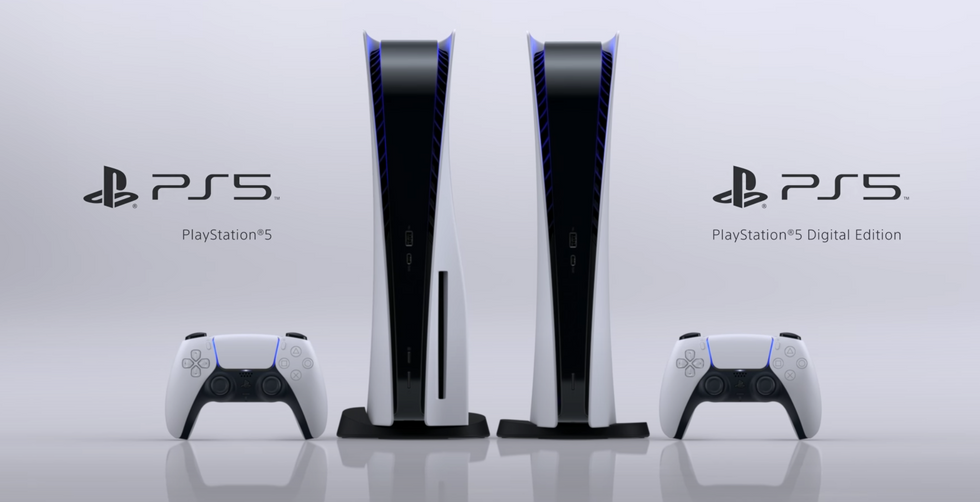 There are two versions of the PlayStation 5Sony
Sony also revealed a range of PS5 accessories this week. These included the new DualSense controller, which features haptic feedback, and a charging dock for filling the batteries of two controllers at once.

Next came a new HD camera that has a pair of 1080p lenses and will replace the PS4's camera system. We expect to see this camera work for streaming a view of gamers as they play, and potentially offer support for a new virtual reality headset, although Sony is yet to confirm VR support for the PS5.
There is also a new headset called the Pulse 3D, which will no doubt take advantage of the PS5's new 3D audio capabilities, along with dual noise-cancelling microphones for chatting during online gaming.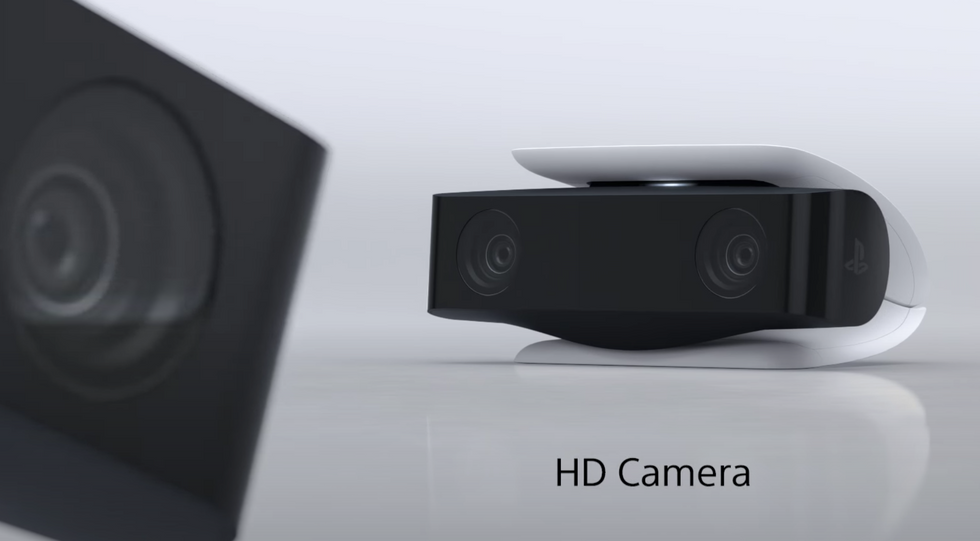 The HD Camera will likely be used for streaming, and potentially VRSony
Finally for the accessories, Sony showed off the Media Remote, which includes media playback controls for when you are watching a movie. It includes a microphone for voice commands, although we don't yet know how this will work, or which voice assistant Sony will use. We're glad to see a dedicated remote, as it suggests Sony is keen to present the PS5 as a compete entertainment system, not just a games console with a Blu-ray drive.
Interestingly, four blank buttons appear at the bottom of the remote, suggesting there are media features Sony wants to keep secret for now. That, or they could end up being shortcut buttons to streaming services like Netflix and Hulu. We'll have to wait and see on that one.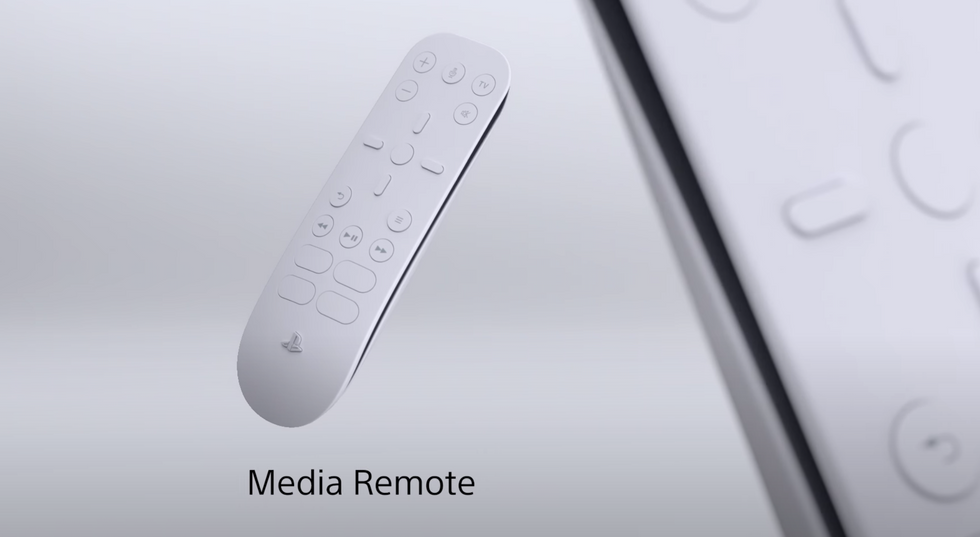 PlayStation 5 Media RemoteSony
Sony has previously said how the PS5 will have an 825GB solid state drive for storing games, media and the operating system. It will support 3D audio, 4K games at a 120Hz refresh rate, and graphics up to 8K resolution.
What Sony didn't talk about this week, is the PS5's price and release date. All we know is the console is expected to go on sale in time for the holiday season, right when rival console the Xbox Series X is also due out. Both are likely to cost in the region of $500. Sony also made no mention of whether the PS5 will offer a streaming game service like that of Google Stadia.
Like GearBrain on Facebook