The new Polar Unite is a smartwatch that you're never meant to take off your wrist. Bundled with a new system called FitSpark, the wearable can track sleep, recovery, and training to curate a recommendation of workouts to get you into your optimum shape.
The smartwatch itself is light — weighing just 32 grams — and has a round touchscreen, similar in shape to the Polar Ignite, that can be customized with different watch faces. The battery can last up to four days in watch mode, and p to 50 hours in training mode with GPS active. Alerts are visible on the device, from text messages, to email and phone calls.
FitSpark is a program from Polar that's meant to act as a training guide, that creates a personalized system which creates a workout plan that changes daily. You can see short animated clips to help you understand the workout, and there are also timers, vibrations and instruction all designed to guide you through the routine.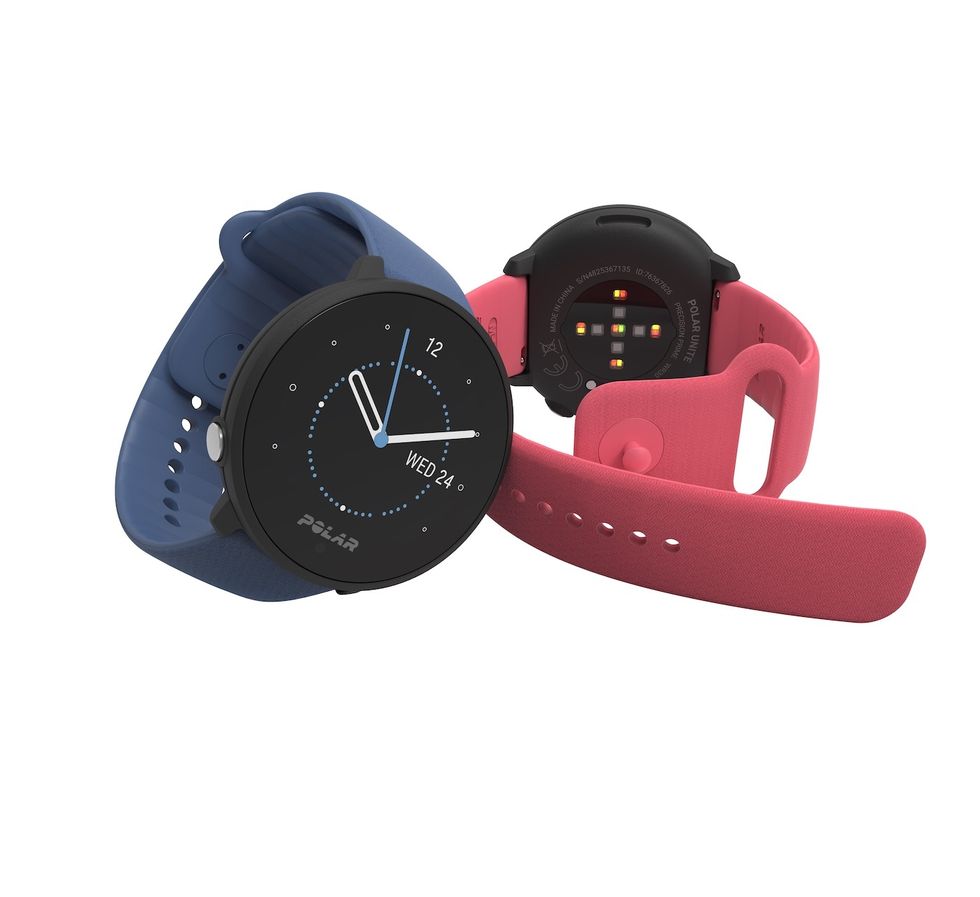 The new Polar Unite comes in four colors including blue, pink, black and white Polar
After your workout, you're given a quick evaluation through the fitness device which shows you how much time you spent in each of your heart rate zones, how many calories you burned — and crucially, the strain on your cardiovascular system. This helps to see how hard you're working out, and your progress. The other data, including sleep, can show people how well they've recovered as well from their workouts.

One of these features include Sleep Plus Stages, which generates a sleep score every morning after you wake up so you can see the different stages of sleep, like REM cycles, you were in during the night. Another feature is called Nightly Recharge which Polar says will measure your autonomic nervous system, and this is how you can see how well you've recovered from the past workout, whether that's a run or something less aerobic. There are also guided breathing exercises, tips on how to reach workout goals, and even a fitness test to see how you're progressing.
Polar Unite is now available on Polar's web site, starting at $149.95 in black, white, pink and blue, in sizes small and M/L. You can also buy extra watch bands in a variety of colors and materials like leather, which start at $22.95.
POLAR Unite Fitness Watch Black