Smart sprinkler company Rachio is launching two new smart devices to help control and manage water usage while maintaining your garden and lawn. The Rachio 3 Smart Sprinkler Controller and Rachio 3 Wireless Flow Meter are both available for pre-order starting today.
The two work in tandem, one, a controller that can help manage the water usage to maintain your grounds, while the other a flow meter that can detect leaks outside — and shut down water potentially preventing flooding and damage to a lawn and garden.
For most homeowners, watering the lawn is a fairly innocuous experience. You set sprinklers on a timer and hope for the best. The problem? Sprinklers water anywhere they're aimed — they don't take into account the kind of plants you have, the weather in your area or anything specific to your actual garden.
Do you need sprinklers going off in a rainstorm? Probably not. And if the humidity suddenly drops and the temperature rises rapidly, your begonias may need a little extra TLC. For smart home owners who are investing heavily in making their outdoor space as connected as their indoor space, Rachio is one way to give bring some tending to that area.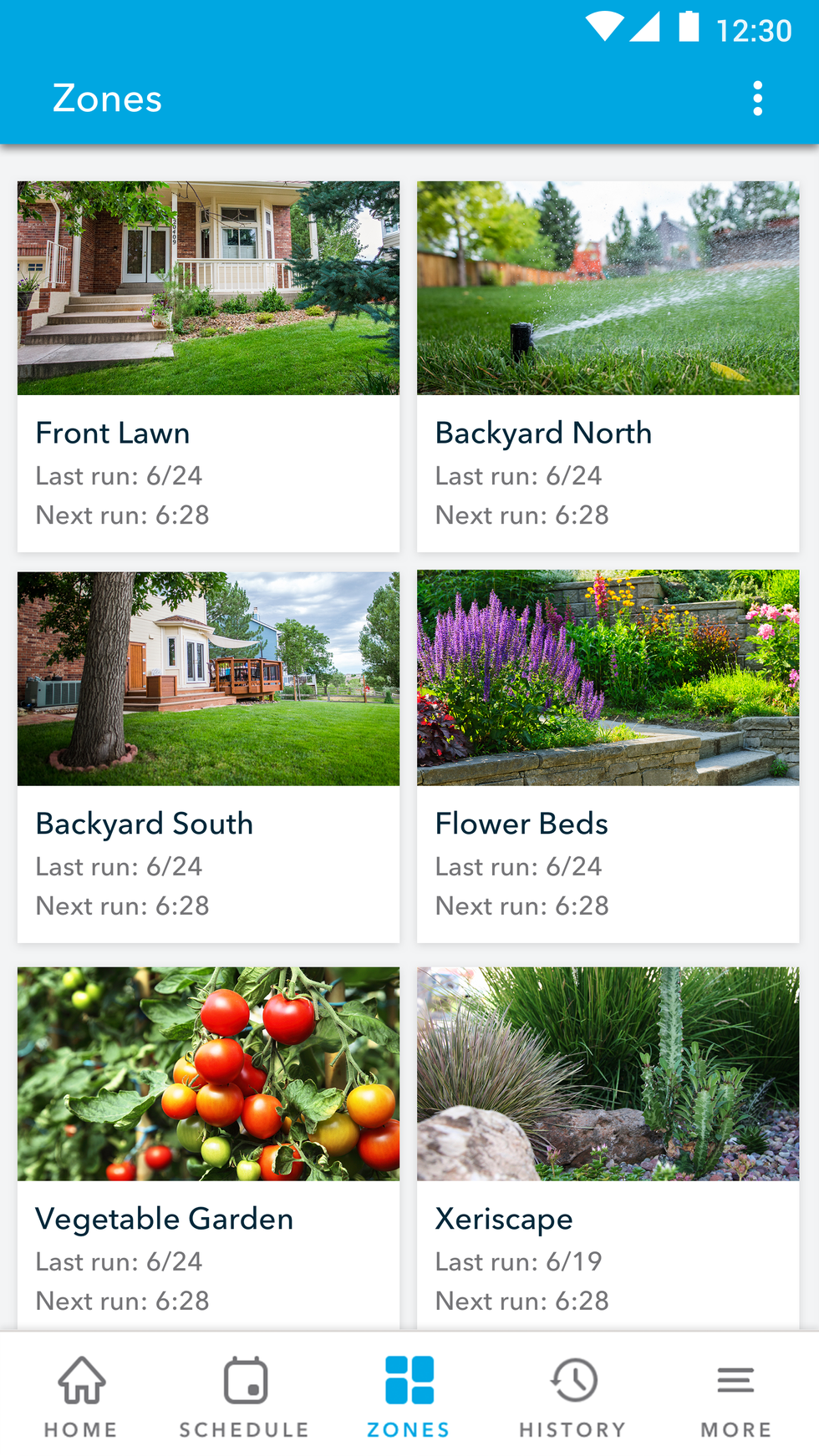 Rachio breaks your landscape into different zones, letting you manage the water needs depending on their greenery. Rachio
Rachio works by taking a reading of your lawn and garden, breaking it up into zones, and letting you create a customized plan to keep the plants watered and hydrated. The smart home sprinkler also works with Alexa (the Amazon Alexa Fund just participated in a recent $10 million round of funding) and has 100 Alexa voice commands that work with the device including "Turn on rain delay" and "Switch of the sprinklers." (You can check out The GearBrain: What works with Amazon Alexa to learn more about other connected devices Alexa can control.)
Some of these features are getting a splashy upgrade, while some are staying the same. For example, home owners still need to pick a dominant kind of vegetation in the app — even if a mix of lawn and flowers, for example — with the watering system tailored then to that kind of greenery.
The smart sprinkler still uses a number of pre-sets to build the optimum set of controls for your lawn, but they can also be changed to fit your needs. Take Wind Skip, which stops watering when wind speeds hit so high that water may be blown away and not hit target areas. That's set at 20 mph but can be adjusted, much like saturation levels. While Rachio says it uses an industry saturation standard of 50 percent, this can also be changed in the app's Advanced Settings.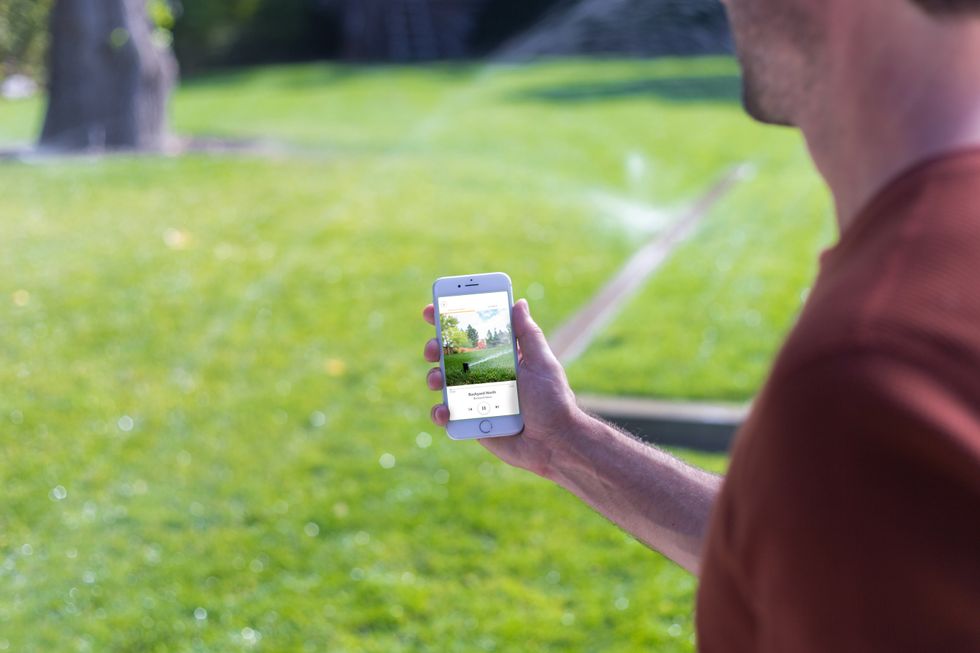 You manage Rachio's controller and smart water meter through your smart phone app.Rachio
But while the updated Rachio still uses weather data provider, Aeris, the company is also adding a new way to collect information, tapping into satellites, radar and what it says are a quarter million personal and national weather stations. The feature, called Weather Intelligence Plus, will only work on the Rachio 3 controller, but will collect data they say is accurate within 36-feet of the Wi-Fi enabled controller and will be able to suggest schedule adjustment through the Rachio app.

The Rachio is offering $50 off the Rachio 3 Smart Sprinkler Controller during pre-orders, pricing it at $199.99 instead of $229 for the 8 zone. (The 16 zone is $279.) The Rachio 3 Wireless Flow Meter is $99.99. But at launch, both will be bundled together for $329.