Like GearBrain on Facebook
Renault has revealed a new electric concept car called the Morphoz. Intended to appear at the cancelled Geneva International Motor Show this week, the car was revealed online today instead.
What's unique about the Morphoz is how the car can be lengthened to accommodate larger batteries when the driver wants to go on longer journeys. For the rest of the time, the car is shorter, lighter and has a smaller battery pack.
Read More:
Renault suggests how the car would house a 40kWh battery by default, giving it a claimed range of 249 miles.
But when the driver wants to go further, the car can (in theory, of course) be taken to a service station and be extended to house an additional 50kWh of battery capacity. This takes the total to 90kWh and the range to a claimed 435 miles on a full charge. Renault says the smaller battery will be adequate for 90 percent of journeys.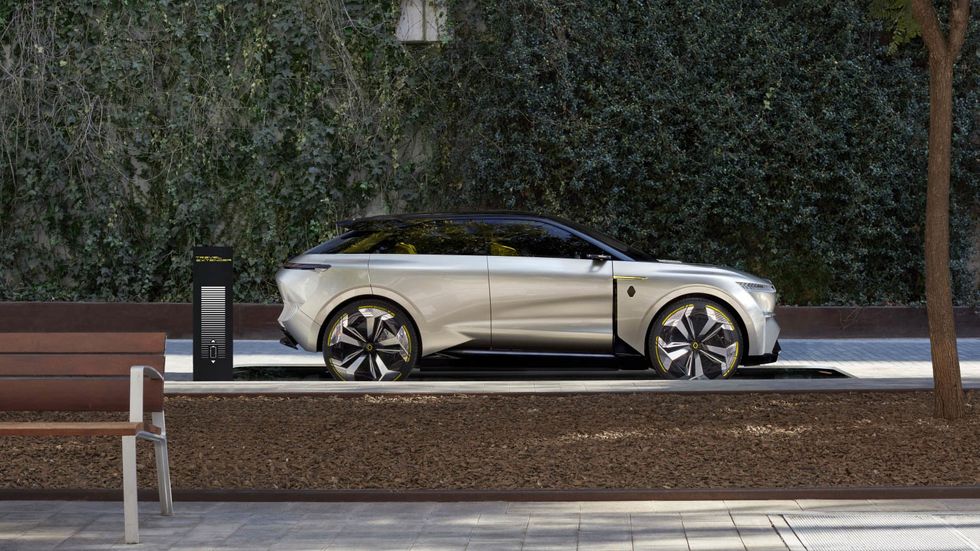 This photo shows the car in its shorter mode with a 40kWh batteryRenault
Lengthening the car's wheelbase to fit the larger battery pack also means extra space inside so that passengers remain comfortable on longer journeys. So-called "active bodywork" borrows technology from airplane wings to move into place.

When switched from City to Travel mode, which Renault says takes just a few seconds, the car lengthens by 40cm (15.7 inches), while the wheelbase is stretched by 20cm, creating more legroom for rear passengers.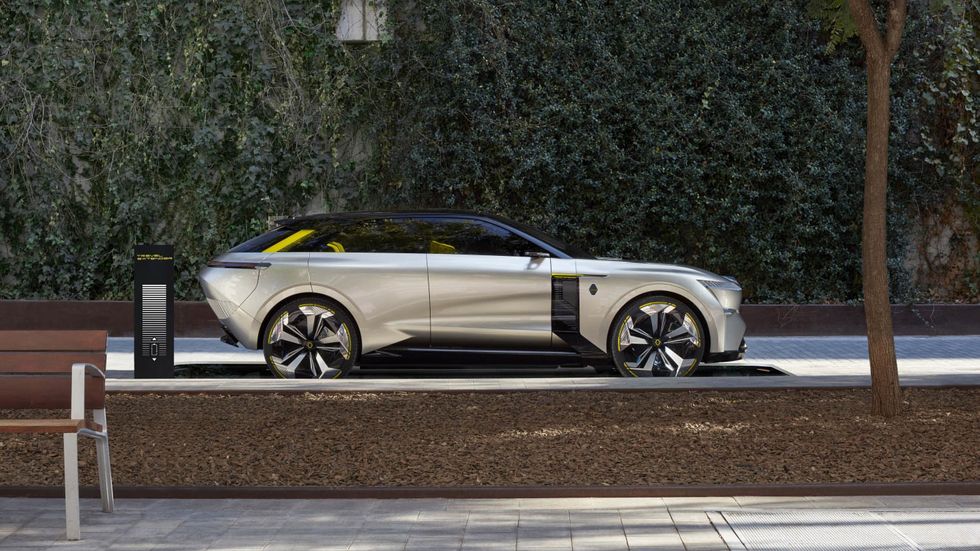 Here, the car has been lengthened to accommodate a 90kWh batteryRenault
After completing the longer journey, Renault says drivers would return the extra 50kWh of battery cells to a service station, before switching the car back to its more compact City mode. The extra battery is then charged, ready to be given to the next customer.
Power from the battery is delivered to the front wheels via a single motor, and the concept sits on the CMF-EV platform, which is a design shared by an alliance between Renault, Nissan and Mitsubishi.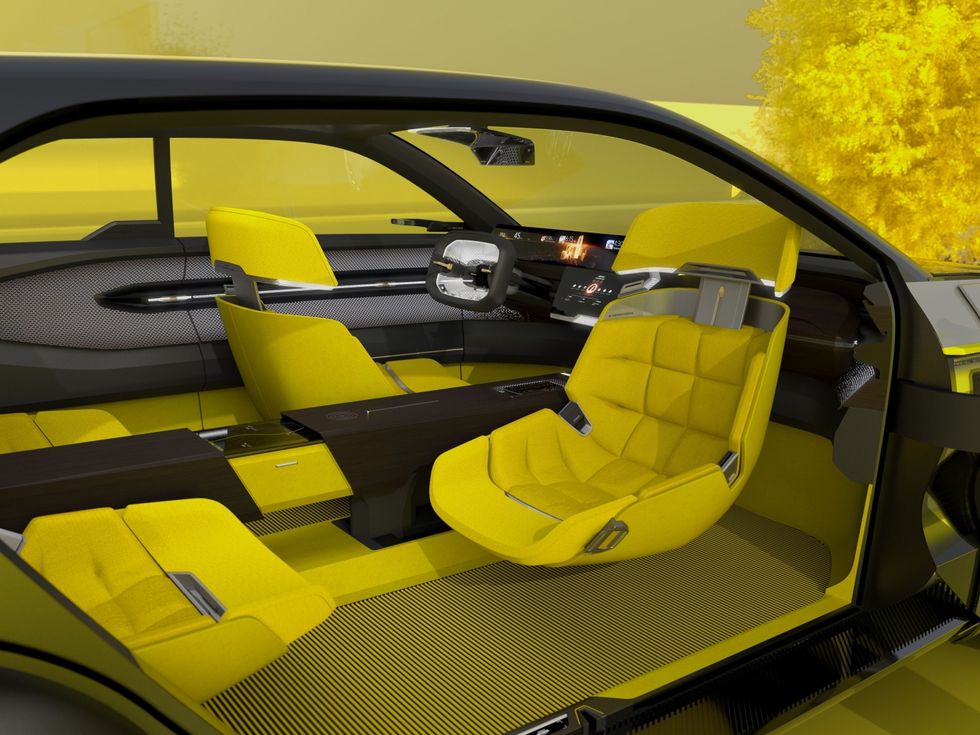 The interior includes seats which rotate when in autonomous modeRenault
Although a far-out concept and a look at what vehicles could be like after 2025 and beyond, the Renault Morphoz is not intended to be fully autonomous. Instead, the car could include Level Three autonomous systems, Renault says. This would let the driver take their hands off the wheel and eyes off the road while in the driver's seat when the system is engaged, but only on certain roads and in certain conditions.

Inside, the car has a 10.2-inch dashboard display and Renault says much of the interface can be folded away when in autonomous drive mode. The front seats then rotate so passengers can "behave as if they were sitting in armchairs around a table," Renault says.
From Your Site Articles
Related Articles Around the Web
Like GearBrain on Facebook