Like GearBrain on Facebook
Since the Model S arrived in 2012, Tesla has mostly enjoyed the electric car market to itself. The legacy auto industry (that is, older and more established auto firms), were caught by surprise, then unable to move quickly due to their vast size.
The Volkswagen emissions scandal certainly helped move things along, but even with that and considerable pressure from Tesla, the industry giants suddenly faced a problem. They hadn't yet started investing in electric vehicles (EV), and instead were still developing internal combustion engines on the usual decade-long cycle, while Tesla showed drivers a credible, environmentally-friendly alternative.
Read More:
Now though, after a few strong counterstrikes from Jaguar, Audi and Porsche, the legacy car makers are in the game. They are up to speed and 2020 will be the year we see the electric car go truly mainstream.
It will be a year that sees electric cars and trucks of all shapes and sizes come to market; they will (almost) all offer decent range and fast charging times. Many will share the same ultra-high-speed charging networks in the US and Europe, and instead of offering one token EV, like Jaguar does currently with the I-Pace, manufacturers will build up entire subdivisions, like ID by Volkswagen and e-tron by Audi.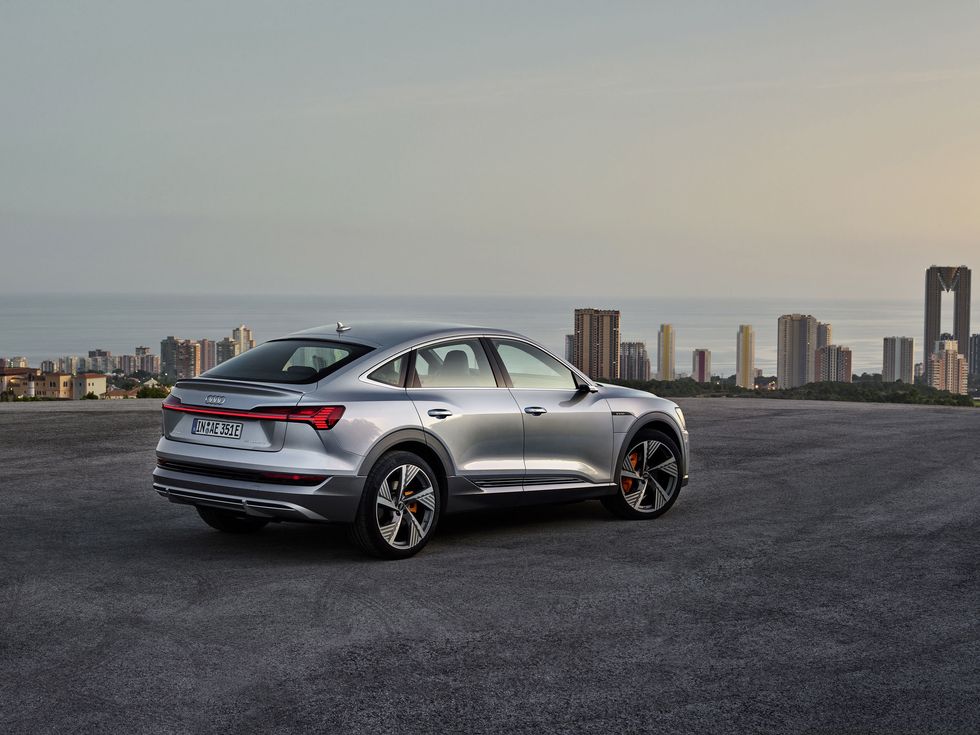 Audi's second and third electric cars are due in 2020Audi
This will be the year we also see hugely popular, everyday cars go electric. Instead of launching a one-off electric car to test the water (again, like the I-Pace), BMW will add an electric Mini to the existing line-up, Fiat is expected to revive its electric 500e, Audi's e-tron range will grow, and both Peugeot and Seat each have a couple of EVs waiting in the wings.

European cities with their increasing legislation against combustion will be key battlegrounds for legacy car makers launching their first EVs. Instead of following the Tesla, Jaguar, Audi and Porsche route of launching their first EVs at the luxury end of the market, Volkswagen, Vauxhall, Skoda, Seat, Mini and Honda will all begin deliveries of affordable, city-friendly electric cars in 2020.
These should all sit below the Tesla Model 3's circa-$35,000 price, thus putting a whole range of electric cars within reach of millions more buyers than would ever consider a Tesla.
Many of these vehicles will work with the Electrify America charging network in the U.S., and its European equivalent, called Ionity. The former is a subsidiary of VW, but partners include Audi, Ford and EV startup Lucid Motors; the latter is a joint effort involving BMW Group, Daimler, Ford, and Volkswagen Group.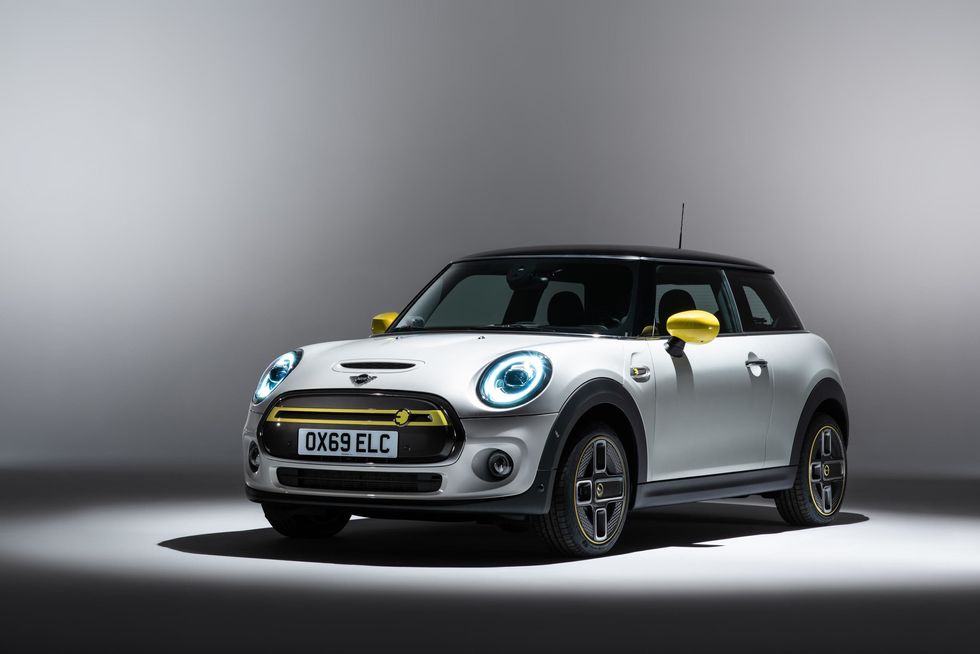 The hugely popular Mini range will gain an electric option in 2020Mini
No one manufacturer will end 2020 with an exclusive network to match the Tesla Supercharger system, but by partnering and tackling the infrastructure challenge together, they might not need to. Just as with the cars themselves, Tesla's lead in the charging market will likely be eroded through 2020.

City EVs like the Mini will be responsible for many sales in 2020, but the other end of the market is also increasingly well-catered for. Automobili Pininfarina will begin delivering its $2 million Battista electric hypercar towards the end of 2020, and those in such a rarified market may also like to consider the equally fast and expensive Lotus Evija, or Rimac C_Two. There is even a chance these could all arrive before the new Tesla Roadster, should Elon Musk stick to his usual delay-filled schedule.
Speaking of Tesla's timeline, the company says no major updates to the Model S and Model X are expected any time soon, but that the Model Y crossover will land in stores in the summer of 2020 — again, pending any of the usual delays. Musk predicts it to become the company's best-selling car, so the legacy firms are unlikely to have it all their own way just yet.
Towards the end of 2020, we should see the first deliveries from Rivian, makers of the R1S electric SUV and R1T electric pickup. Both are expected to offer up to 400 miles of range and have excellent off-road capabilities, while being priced from a reasonable $69,000.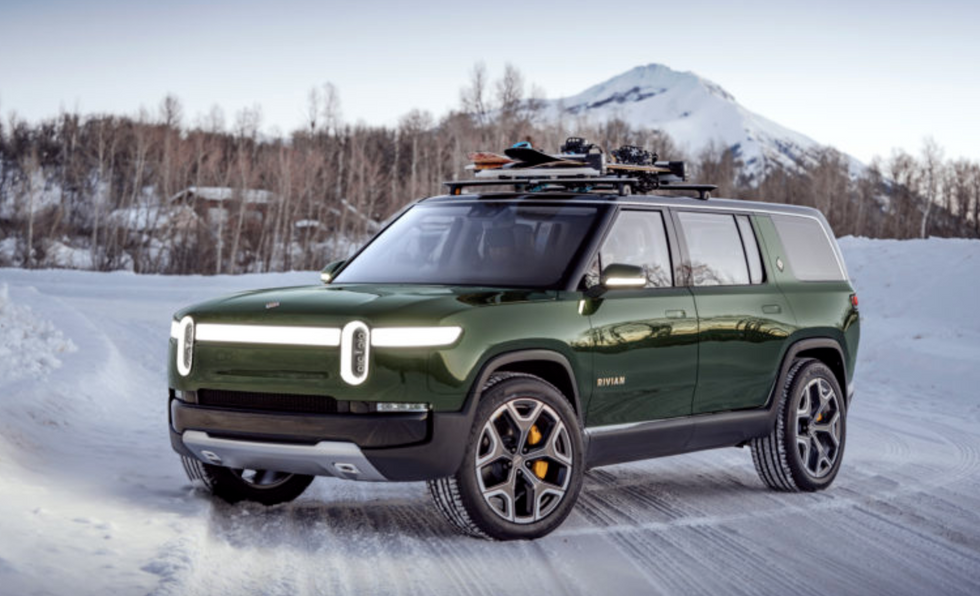 The R1S by Rivian is due out by November 2020Rivian
With huge investment from Ford, Amazon and others, all expectations are for Rivian to be a top performer in 2020 and beyond. We might even see its R1T take on the Tesla Cybertruck by the end of 2020, but the jury is still out on whether that particular marvel of Musk's imagination will enter production in its current form.

Another startup with its eyes on Tesla is Nio, the Chinese firm which announced the EC6 at the very end of 2019. An electric compact crossover with a range of up to a claimed 382 miles, the EC6 will compete closely with the Model Y when it arrives in the fall.
All of this new competition in the EV space is of course great news for consumers. Instead of merely launching a car to compete with Tesla and seeing what happens, legacy brands can start to build out their plug-in portfolios, undercut each other, and drive innovation forward. Instead of ignoring Tesla at first, then scrambling to catch up, they can get into their stride and remind us why many of them had enjoyed a century of successes before their market control was so suddenly disrupted.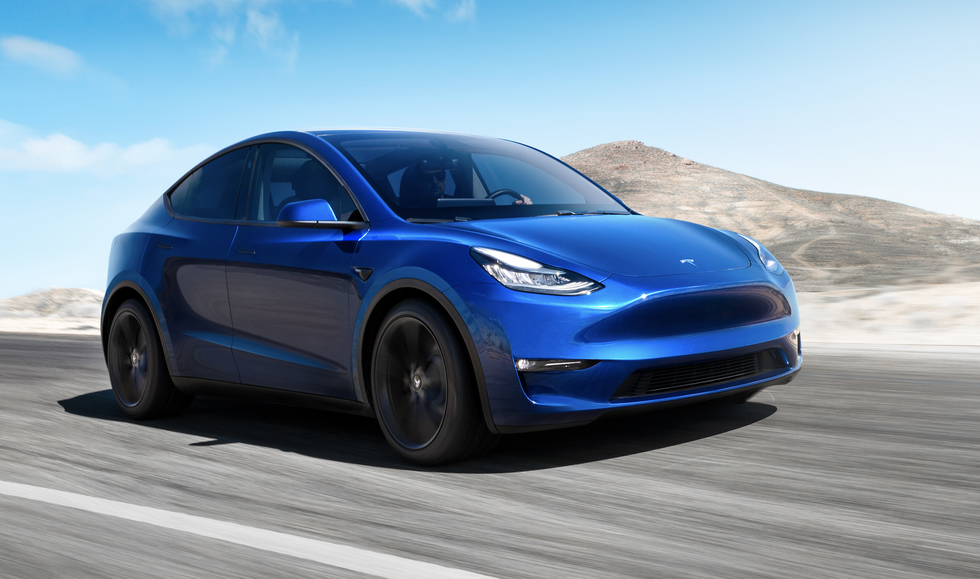 Based on the Model 3, the Model Y is expected in the fall Tesla
There will inevitably be victims of electrification. Niche firms like Ferrari and its fat 30 percent profit margin can go without a fully-electric car until after 2025, as planned. Bugatti and Lamborghini will likely be protected by their VW Group parent, and Aston Martin could tap up Mercedes for motors in the same way its Vantage uses a Mercedes engine today.

But not everyone will survive. Despite its plans for a new 500e, we have to wonder what the future holds for Fiat and its parent, Fiat Chrysler Automobiles. The ongoing merger with Group PSA (Peugeot, Citroen, DC, Opel and Vauxhall) will help, but we doubt every brand in that particular catalogue will survive. We also wonder what will happen to Toyota's long-term bet on the future being hydrogen powered.
It's going to be another bumpy year for the motorcar, as legislation further limits the use of internal combustion engines. But at least now many legacy firms have maneuvered themselves into a stronger position to catch, and in some cases overtake, Tesla. How Tesla responds will be equally interesting.
From Your Site Articles
Related Articles Around the Web
Like GearBrain on Facebook