Like GearBrain on Facebook
Disclosure: We received a free review copy of the Baofeng Mojing 4 from GearBest, while purchasing the Baofeng Mojing 3

Baofeng's Mojing line of virtual reality headsets are best sellers in China, with the company expecting to sell around 10 million VR headsets this year. But that's to be expected as Baofeng is the largest of more than 100 different virtual reality headset manufacturers.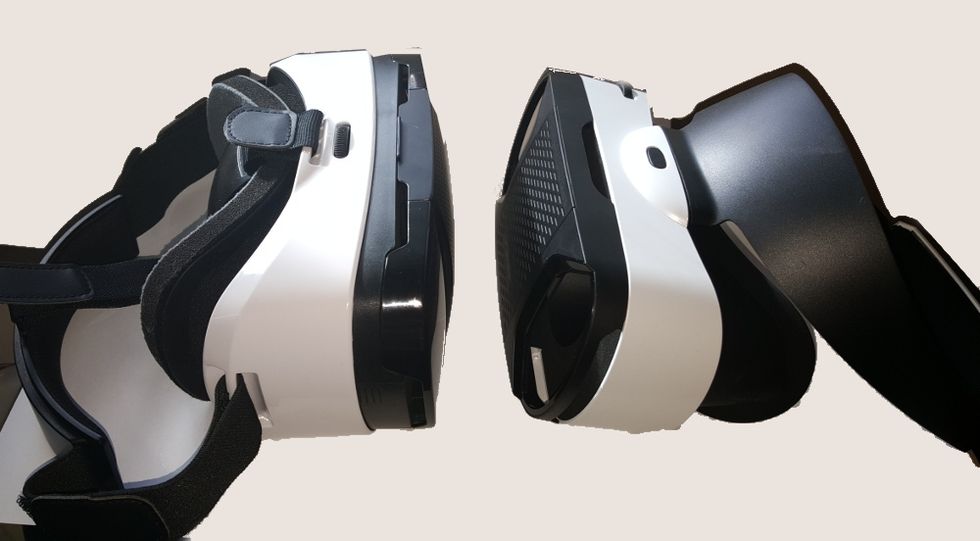 The Mojing 3 is on the left and Mojing 4 is on the right. (Photograph by Maria Korolov.)GearBrain
Baofeng makes about half a dozen variations of VR headsets available. And certainly both the Mojing 3 and the Mojing 4 are easy to use and have a good field of view. But for a variety of reasons, I found the Mojing 3 a better option than the Mojing 4.
Competitive features

Neither the Mojing 3 nor the Mojing 4 has a control button, meaning that Android users would need to get a separate controller, and iPhone users would be limited to look-to-activate apps and virtual reality videos.
Still, the Mojing 3 would edge out Mojing 4 for comfort alone. The strap design and padding are much more comfortable, and the headset has an adjustable focus. The Mojing 4 does not.
The Mojing 3 works with all late-model Androids and iPhones with screens between 4.7 and 6 inches in size. You can view both traditional and 360-degree videos on the Mojing 3, plus any of the Cardboard-compatible apps in the Apple and Google app stores, of which there were more than a thousand at my last count.

The field of view is also 98 degrees—which is actually a couple of degrees better than the Samsung Gear VR's 96 degrees.
The Mojing 3 weighs 15 ounces, which is heavier than the Gear VR's 12 ounces. Personally? I prefer headsets to be as light as possible. (There are several Cardboard-compatible headsets out there that are even lighter, for example, such as the DeePoon V3 and the Leji VR Mini.)
My Mojing 3 was bundled with an external controller. If you have an Android phone, and don't have a controller yet, going for a bundled option can save you a little money. But skip this buying option if you have an iPhone, since there is currently no practical way to get controllers to work with VR apps on iPhones. (Have an iPhone? Consider these VR Headsets instead.)
I haven't been able to find an official Google Cardboard QR Code for this headset, which you need to in order to calibrate the VR device to work with your phone. But the code below seems to work.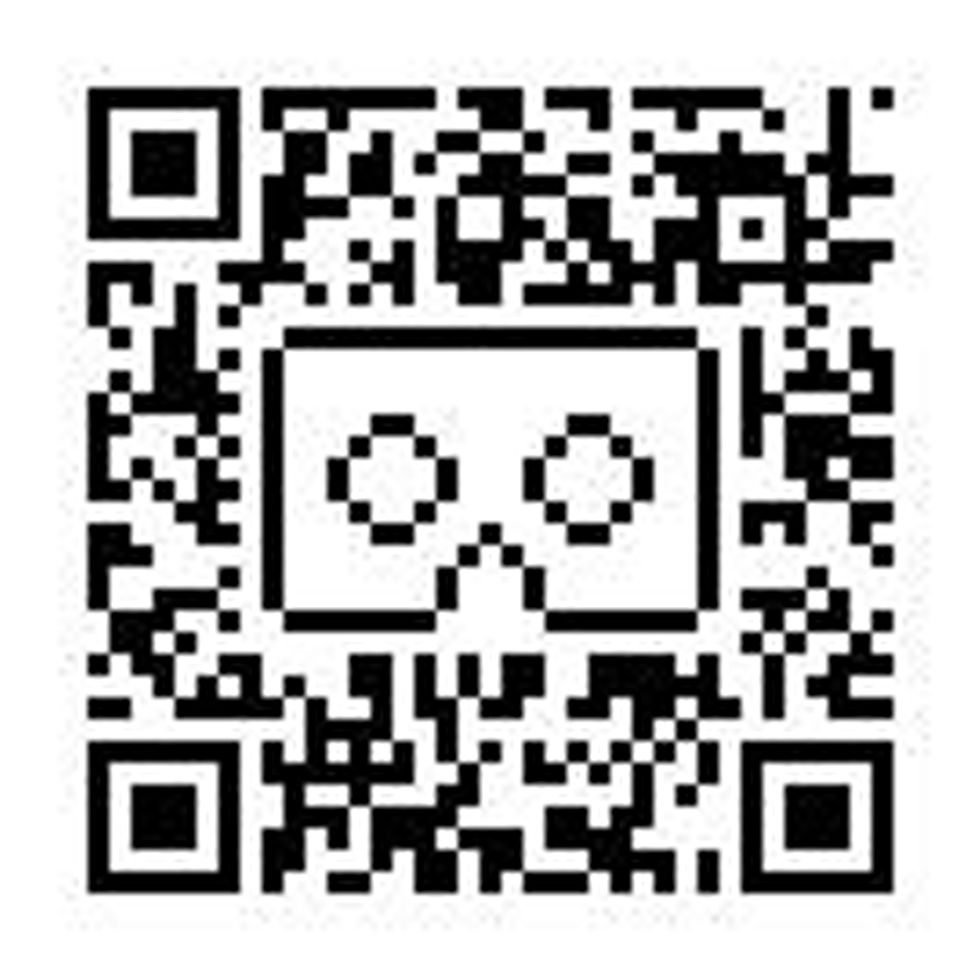 To calibrate, download the Google Cardboard app for iOS or Android, use the QR Code above to configure by focusing on the image above, then run any other VR app. Once you see the side-by-side view on your smartphone screen, flip open the front cover on the headset, drop the phone onto the little shift, and snap the cover closed. It's an easy-to-use and reliable mechanism.
One bonus for the Mojing 3? There are openings on the sides of the cover, so you can plug in your headphones or phone charger.
My VR headset came with a second set of lenses, which I've never used. The alternative lenses are supposed to give you a narrower field of view. Why would you want that you may wonder? Well, if you have an older phone, and use the headset to watch movies, then stretching the image out too far makes the screen look too pixellated. A narrower field of view gives a crisper image for those of us with low-resolution screens.
So there you have it—my reasons why upgrading to the Mojing 4 is not the best option. Stick with the Mojing 3. At least for now.
Buy the Mojing 3 for $49 from Amazon, for $40 from GearBest or for $31 from AliExpress.
From Your Site Articles
Related Articles Around the Web
Like GearBrain on Facebook