Like GearBrain on Facebook
Bulbrite's Solana line of smart lights are LED bulbs that fit neatly into any lamp or lighting fixture with a standard end, turning them into a connected device. Like most smart bulbs, these work with an app, with some of the bulbs able to shift from white to color. Fitting neatly into the smart bulb market into pricing, the bulbs also connect through Amazon Alexa and Google Assistant. We tested two of the bulbs, sent to us by Bulbrite, in a home, to see how the app, connection to smart assistants and the light they gave off fared.
Smart lights
Buying smart light bulbs is pretty standard today, you can pick them up online and in big box stores like Target. Bulbrite's Solana line is fairly wide from spots to standard 60-watt bulbs, and also more decorative options like an Edison-style where the filament is visible.
We tested two: the 60-watt Smart LED bulb, with color options, and the Edison-style 60-watt as well. Both are priced at $19.99. You don't need a hub for these to work, but they do have to be connected to your home's Wi-Fi.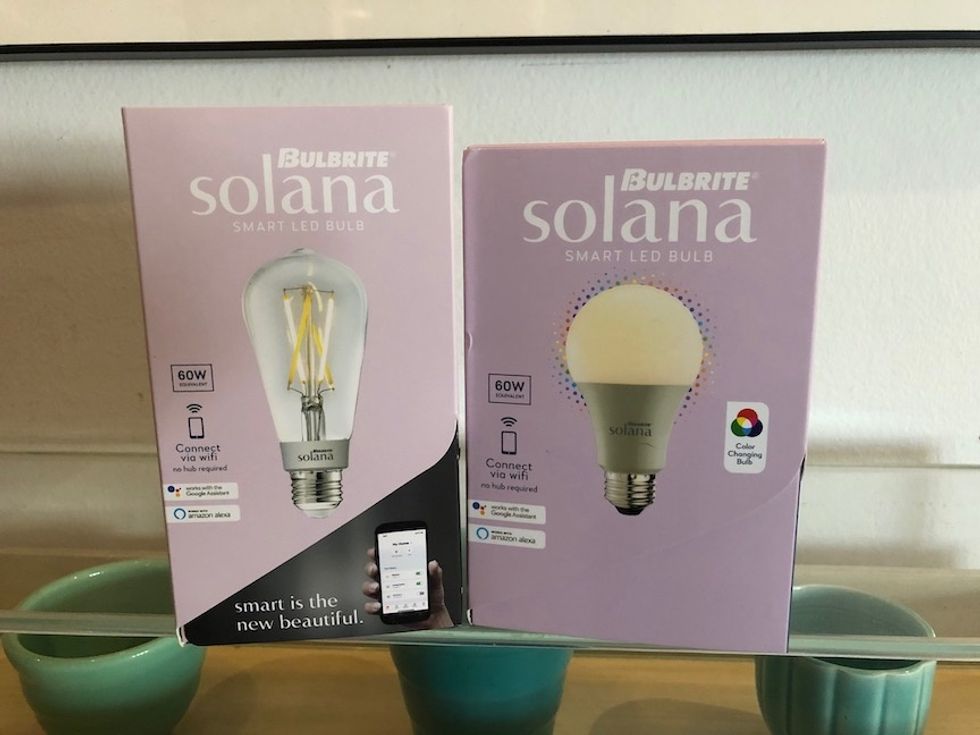 The Solana smart bulbs works easily with Amazon Alexa and Google AssistantGearBrain
Installation

Typically, installing a smart light bulb is as simple as screwing one in, and downloading an app. With Bulbrite's line you need to take an extra step. The bulbs will not work on 5GHz, but only 2.4GHz. If you have a more modern wireless router, it's likely a dual-band which means it can flip between 2.4GHz and 5 GHz. But you'll need to make sure you're on the 2.4GHz band in order to operate the bulbs through the app.
Download the app first — before you put the bulb in — we cannot stress this enough. Once the bulb is screwed into the lamp or fixture, it starts to blink, extremely rapidly, before you connect to the app. We've shot a video below — but we recommend you don't click on it if you have any kind of issues with rapid lights and blinking. We really think the blinking needs to slow down. In just 15 seconds, I found it irritating even slightly alarming.
The app asks for quite a bit of information we found curious: like our street address. We get that smart devices are already locating you based on your connection – which is why asking for this information felt like a privacy misstep.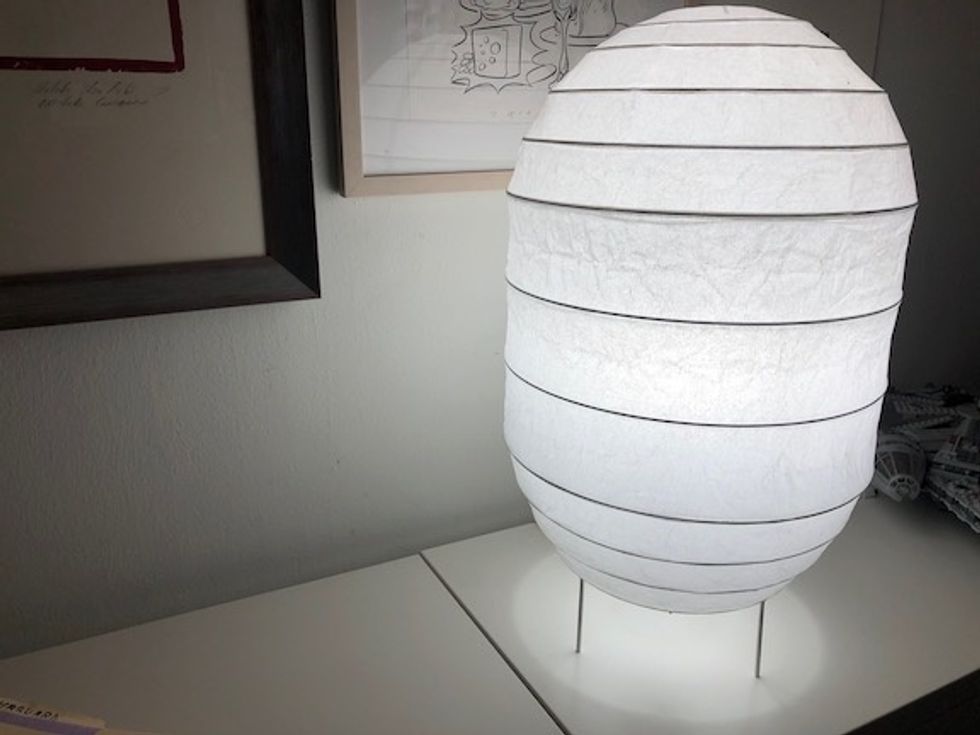 You can adjust the color temperatures of the white light within the appGearBrain
Setting up your light in the app

The app is simple to use. Once open and connected to your bulb, you can add scenes, and also schedule when you want to run your lights, We did find it confusing that in order to increase the intensity of the light, you needed to do that in a scene. The same holds with shifting the color of the bulb and also its temperature if you're using it on the white light setting.
We found that color shifts are fairly limited in terms of brightness — the light immediately went dim, even when we pushed the bulb to the highest intensity setting. And we found very little difference between a complete cool light, and the midpoint, as you can see in the photos.
Smart home integration
You can connect to Google Home and to Amazon Alexa, and add these scenes to the your voice assistants. We tried both, and they worked seamlessly.
With Amazon Alexa, you do need to add the Bulbrite Solana Alexa Skill to your Alexa account, and from there add the bulb to your list of devices. Once you do, Alexa will be able to control your lights within the Alexa app, and via voice control.
With Google Assistant, you'll add a device, but instead of setting up a new device, click on the option, "Works with Google" under "Set up." You'll need to scroll through, but you'll see the Bulbrite Solana option. Click here, sign into the Bulbrite account, and you'll be linked and able to control them through the app and also through Google Assistant.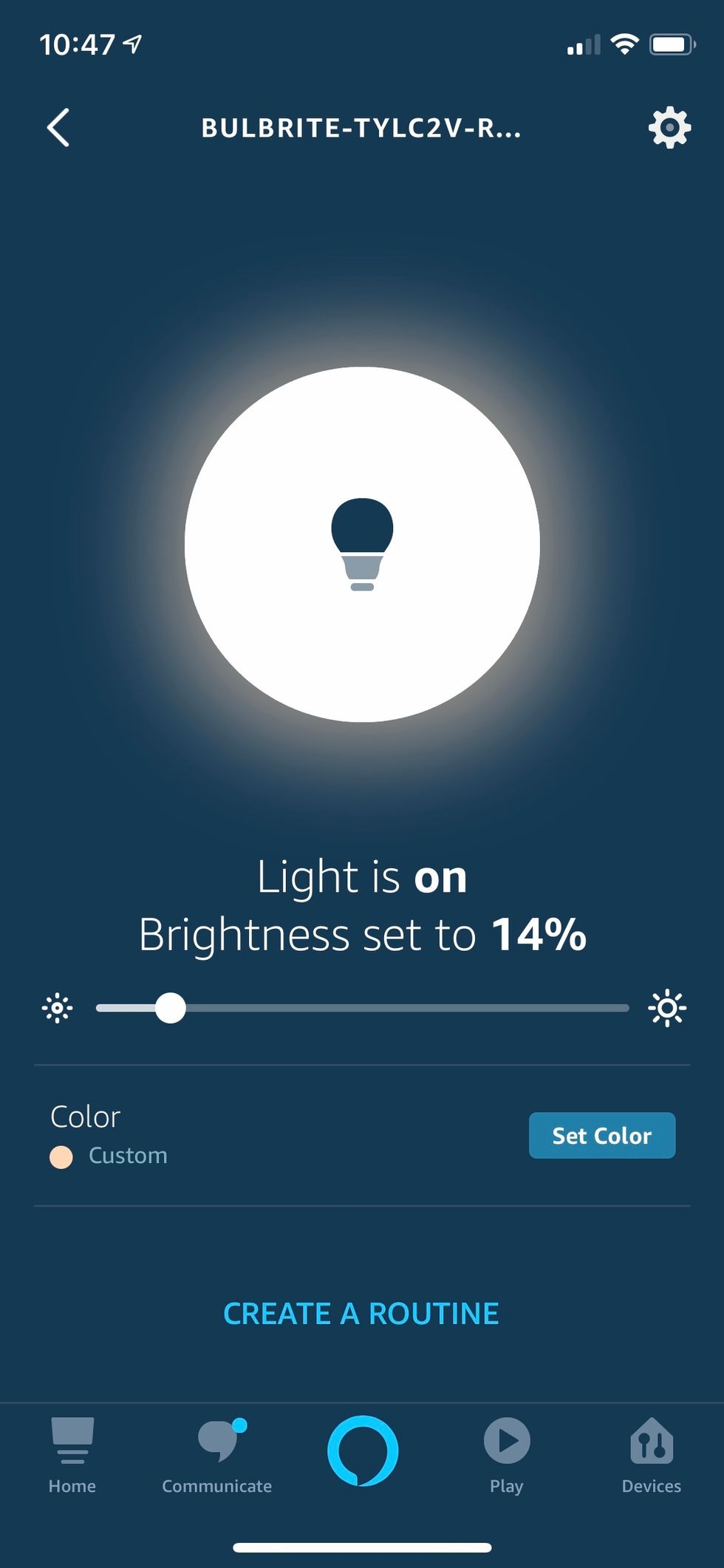 Once linked to Alexa, you can control the bulbs through the app as seen hereGearBrain
How they fared
The lights were easy to use within the app, allowing us to turn them on and off simply, adjust the color, re-set the temperature of the lights as they day progressed.
We did feels that the colors and temperatures of the lights were more harsh, and overall less pleasing than other smart light bulbs we've tested. We also didn't like the fact that we couldn't punch up the colors, by increasing their brightness. That felt like a miss.
In terms of being able to install them and the bulbs working quickly, Solana is a winner. You can have smart lights running in minutes. With the complexities that can face adding smart devices to a home, this was a plus.
Cost
Both the Bulbrite Solana 60-Watt and the Bulbrite Solana ST18, the Edison style, are priced at $19.99. A similar Philips Hue A19 60-Watt bulb, that works over Bluetooth, is $13.99. GE's line of smart light bulbs start at about $14.99, but to connect to Wi-Fi, the way Bulbrite's do, you need a third-party device, like a Google Home.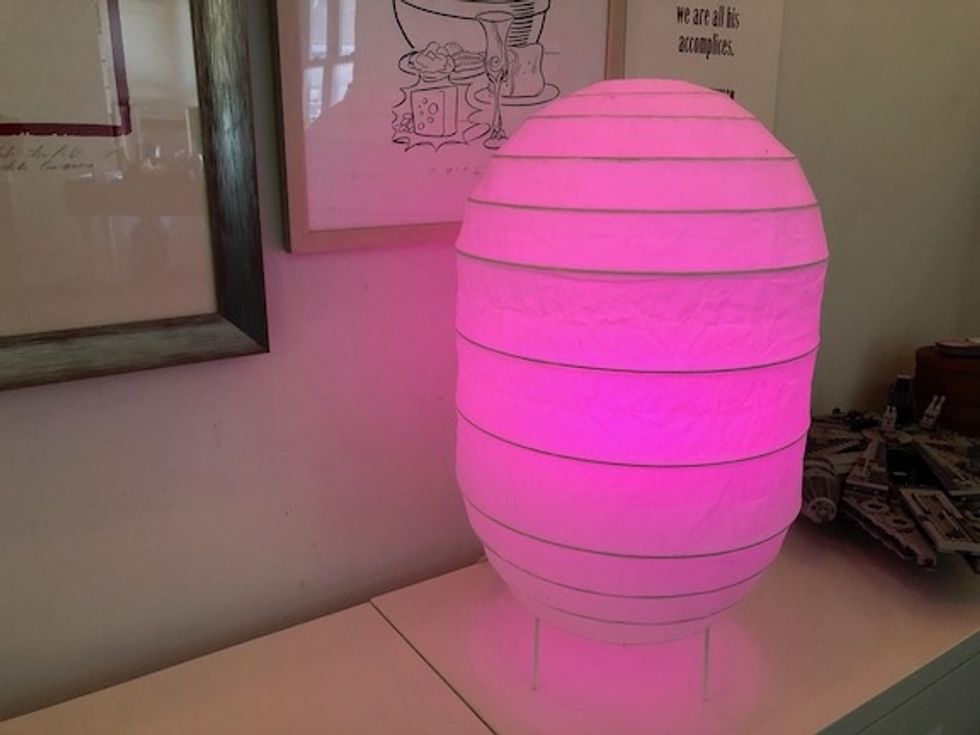 Color ranges are a bit more limited, with light output not as strong as white lightsGearBrain
Should you buy them

Bulbrite's Solana line is a quick and easy smart bulb set that gets you planted into the smart home world without much investment of time and money. You don't need a hub, bulbs can be picked up for under $20, and the bulbs are also controllable via Amazon Alexa and Google Assistant. The integration with two of the more popular voice assistants, make the bulbs very versatile for those invested in either ecosystem. The Edison edition is a nice add as well, as these filament styled bulbs are growing more popular as a design option.
We do think the colors aren't as rich as they could be, and we found the color temperatures within the white range not as nuanced as other lines. But the pricing is fair, especially given that they don't need a third party device to connect to Wi-Fi.
You can pick the bulbs up online at Amazon, The Home Depot and other major retailers.
Pros:
Don't require a hub
Design-friendly options like filament-styled bulbs
Works with Amazon Alexa and Google Assistant
Cons:
Color light options appear very dim
Slightly more expensive than competitors
Whites are a bit more harsh than we would have liked
Like GearBrain on Facebook