Like GearBrain on Facebook
Samsung has expanded its smart home offerings with a new robotic vacuum cleaner and bespoke Family Hub smart refrigerator range.
The products were announced on January 11 as part of Sansung's CES 2021 press conference. The CES technology show is taking place entirely online this year due to the pandemic, but is hoping to return to Las Vegas for 2022.
Read more from CES 2021:
Back to Samsung, and the company today announced a new robotic vacuum cleaner called the JetBot 90 AI+. Samsung claims the JetBot is the "world's first smart robotic vacuum," and it uses artificial intelligence powered by Intel to navigate around your home and clean the floors.
The vacuum uses a camera and sensors, including Lidar (as used by autonomous cars), along with artificial intelligence to recognize objects and its surroundings. The system also uses a 3D sensor to understand the difference between various objects around the home, such as children's toys and chair legs, and recognize the shape of each room.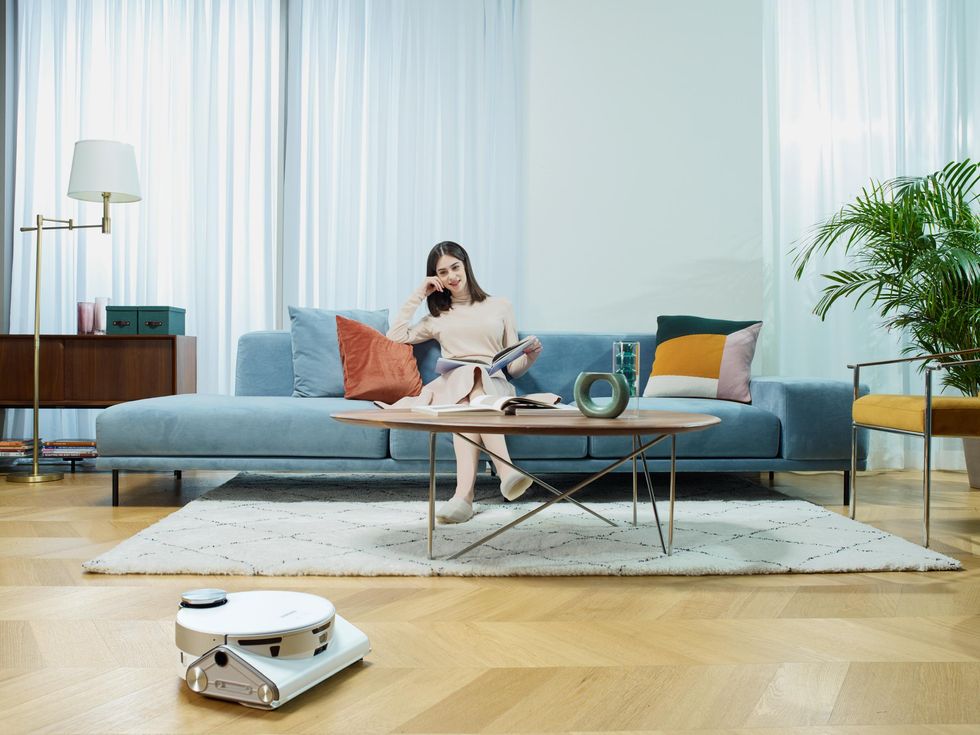 Samsung JetBot 90 AI+ robotic vacuum cleanerSamsung
Samsung says of the JetBot: "An object recognition algorithm allows it to identify objects of all kinds and map the safest, most efficient route." This information is then used to help the robot clean around items, while maintaining a safe distance from fragile objects. If an object is deemed to be fragile, or could cause secondary contamination (like an item that could spill its contents if knocked over), the robot will stay well away.

This kind of intelligence has been lacking from many previous robotic vacuum cleaners, which tend to knock into objects in a bid to feel their way round a room, instead of understanding what's actually in front of them.
Like some other robotic vacuums, the Samsung JetBot returns to its charging station to empty its dust bin. Samsung says the charge station only needs emptying every two to three months. As you might expect, the JetBot connects to Samsung's SmartThings phone app for remote control, scheduling, and the creation of 'no-go zones' to keep it out of certain rooms.
You can also use the SmartThings app to view live video feed from the JetBot's forward-facing camera, helping you keep an eye on your home (and pets) while away. IN that sense, the vacuum doubles as a roving security camera. Samsung is yet to announce a price for the JetBot but says it will be available in the US at some point in the first half of 2021.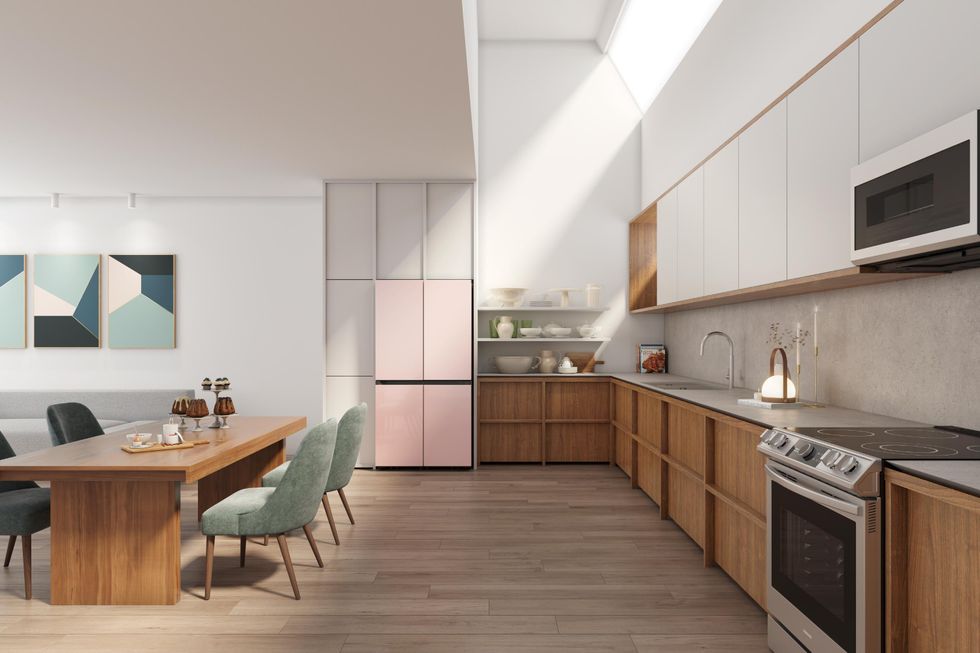 Samsung's new Bespoke fridge can be ordered in a range of colors, including rose pink glass as seen hereSamsung
Samsung also used its CES press conference to reveal a new model of its Family Hub smart fridge. Called the Bespoke 4-Door Flex, the smart fridge is available in a wide range of colors and sizes to fit your style and requirements, hence the name. It features a new section called the Beverage Center, which includes a water dispenser and a jug that automatically refills with chilled, filtered water when placed inside.

Available for the first time in the US, Samsung's Bespoke service lets buyers of the fridge pick from eight colors and glass or steel finishes. Options include grey glass, blue glass, navy steel, champagne steel, matte black steel, navy glass, white glass and rose pink glass.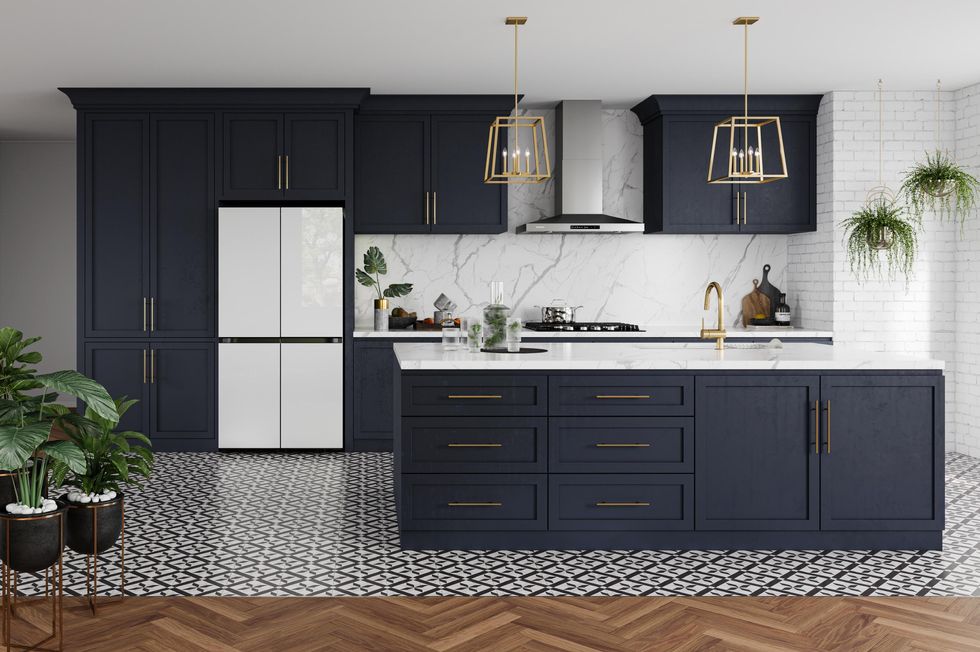 Samsung Bespoke fridge shown in white glassSamsung
As well as its design, Samsung has upgraded the smart technology of its Family Hub fridge. The integrated touch screen can be used to plan out a whole week of meals, and there is tighter integration with Samsung's cooking app that provides inspiration , recipes, and guided cooking instructions through the fridge's integrated speaker. Meals are suggested based on your family preferences and what's currently in the fridge.

Check out The GearBrain, our smart home compatibility checker to see the other compatible products that work with Samsung SmartThings.
Introduction of The GearBrain, The First Compatibility Find Engine for Smart Devices www.youtube.com
From Your Site Articles
Related Articles Around the Web
Like GearBrain on Facebook