Like GearBrain on Facebook
Smart door lock company Lockly has announced a pair of new products for the CES 2021 technology show.
CES is being held exclusively online for the first time instead of its usual home in Las Vegas, due to the Covid-19 pandemic.
Read More:
First up, the Lockly Duo. This lock gets its name from how it connects to both the deadbolt and door latch at the same time, simultaneously locking and unlocking both when it is operated.
The level-style smart door lock includes a hack-proof digital keypad that randomly shuffles the order of the numbers, preventing anyone from guessing your code by the location of fingerprints. The Lockly Duo can also be unlocked via its integrated fingerprint reader, and there is integration with Alexa and Google Assistant for remotely operating and checking on the lock's status.
So-called eKeys can be shared with friends and family, giving them access to the lock via the Lockly smartphone app. Lockly says the Duo is the only lock in the world that can monitor the open/closed status in real-time and alert you on your smartphone about changes in status.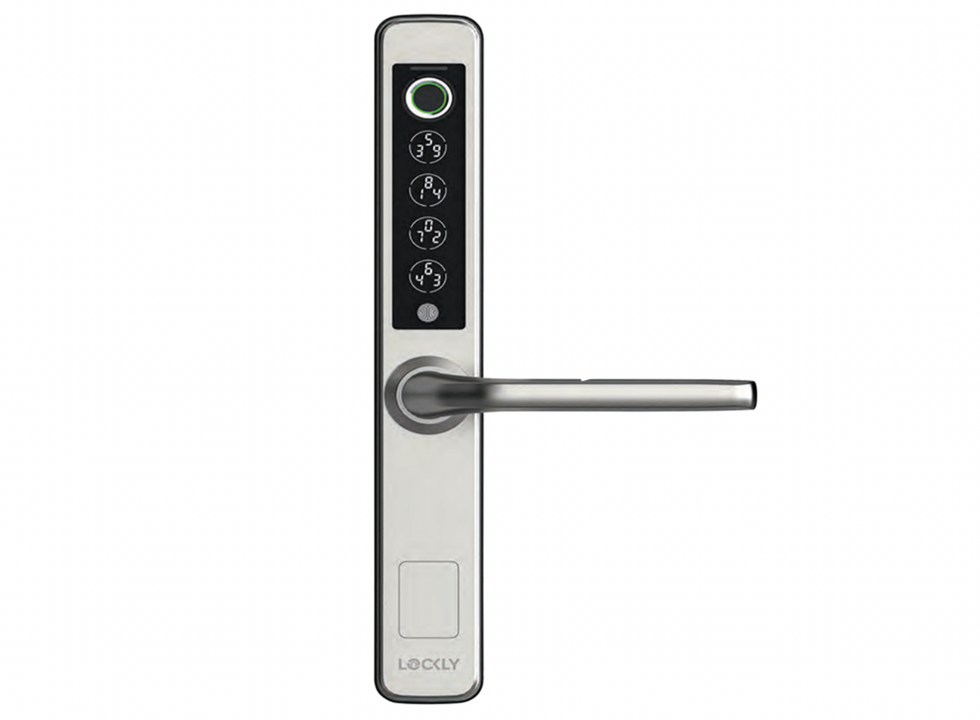 The Lockly Guard is priced at $500Lockly
The Duo, which has Wi-Fi and Bluetooth connectivity, lock works with four and 5.5 inch deadbolt to latch bolt spacing. It can be bought in satin nickel or matte black, and is powered by four included AA batteries. The Lockly Duo is priced at $400 and will be available in the first quarter of 2021.

Next up is the Lockly Guard. This level-style smart doorlock is designed for swinging and sliding doors like those commonly fitted to balconies and conservatories. It can also be fitted to the sliding doors of offices, hotels and rental units, Lockly says, and it includes the same hack-proof digital keypad as the Duo.
The lock can also be controlled remotely over Wi-Fi or Bluetooth, and integrates with Alexa and Google Assistant for voice control. eKeys can be granted to friends, family and other visitors, just as with other Lockly products, and the status of the lock can be monitored remotely from anywhere in the world, via the Lockly smartphone app. (Check out The GearBrain, our smart home compatibility checker to see the other compatible products that work with Google Assistant and Amazon Alexa enabled devices.)
The Lockly Guard is available in metallic chrome, satin nickel and matte black. It is designed to work with doors with thicknesses ranging from 1.4 to 2.0 inches, and is powered by four included AA batteries. The Guard is priced at $500 and will be available in the second quarter of 2021.
GearBrain Unboxing Lockly Secure Plus Deadbolt Smart Lock www.youtube.com
From Your Site Articles
Related Articles Around the Web
Like GearBrain on Facebook