Like GearBrain on Facebook
GearBrain had a chance to sit down with Schlage's Futurist, Rob Martens, the other day to discuss his vision on the current state of Internet of Things as it pertains to the smart home. We wanted to get his perspective on where he sees the smart home market heading, the challenges manufacturers of these new devices face today and will face in the future. We also wanted to get his insight into what trends we should be on the lookout for and what's the next big thing. Here are excerpts from our conversation:
GearBrain (GB): Where do you see the smart home market heading? Will there be standards to make sure everything connects? If so, how long will take for everyone to get on the same page?

Rob Martines (RM): Since 2008, when the first connected lock came to market by Schlage, we have seen smart home automation continue to expand. The market was first built by enthusiasts who wanted to be the first to try all these new devices. However, the consumer experience has been horrible. The devices never really solved problems and it was too complex. For the market to continue to grow, we need to demystify all these new connected devices for consumers (especially the early adopters) and help them see how this new technology can help them solve a problem. If we can give them a good customer experience, consumers will adopt this new technology over time. However, we also need open standards and architecture to succeed. The technology should focus on connectivity. To date, most manufacturers have focused just on product features and the end results have been less than stellar.
GB: Who is leading the charge in the smart home market?
RM: If you look at the current players in the market, there are two groups that are having a profound impact. There are the more established companies of late who have come from the traditional home market: Chamberlin (garage door openers), Lutron (lights/switches), Honeywell (thermostats/climate controls) and Schlage (locks/security). These companies have been in business for a long time and have the technical expertise and resources to create a good product in their given space. The newcomers or as I call them "mega-tech" companies which are Apple, Google, Samsung and Amazon, are driving consumer behavior. Their focus is less on common standards and more on creating an operating system for your house. This is a key development to keep an eye on since it will impact the market.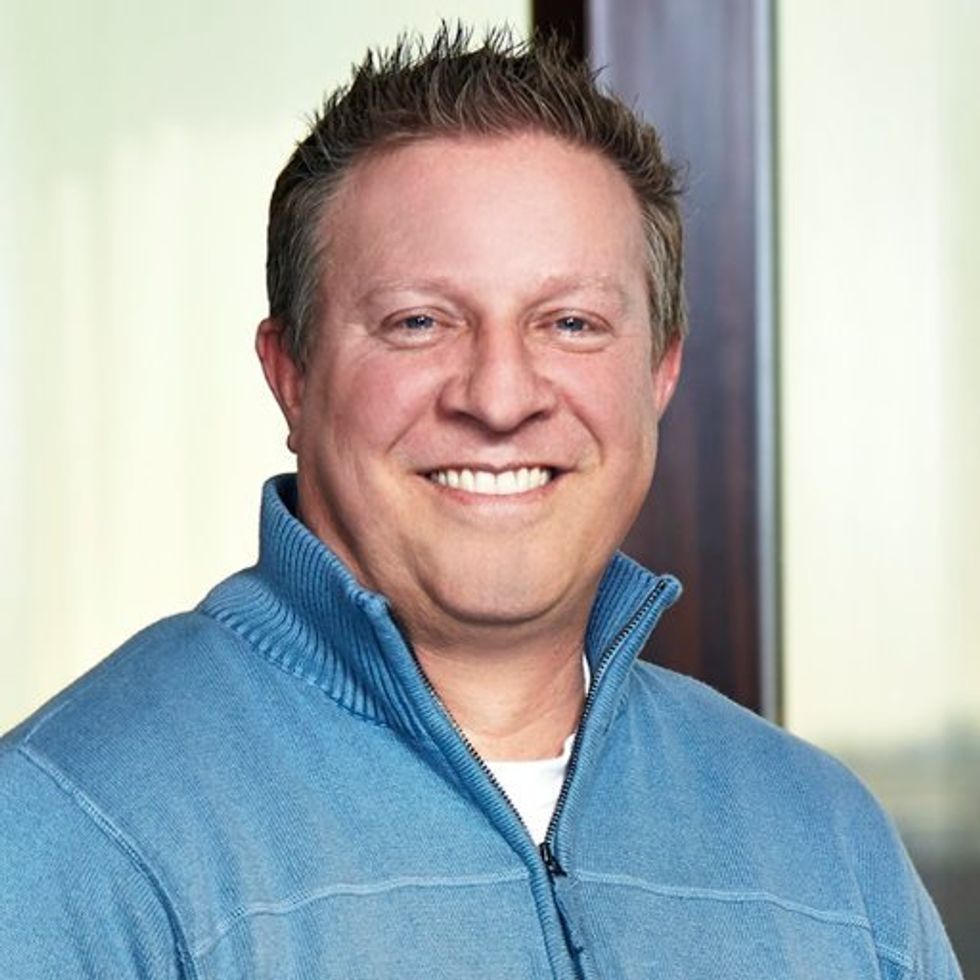 GB: What are some of the keys for the growth of smart home technology?

RM: As the smart home market grows, the products need to perform their core functions first and do it well. Connectivity is really just an amplifier for the basics. If they don't do the basics well, consumers will not buy and will be turned off. We need to show how you can apply these new connected devices in your home to solve a problem and not focus just on demonstrating "gadget-like" functionality. For instance, most consumers don't realize that their doors expand and contract due to the weather. You need to have a tapered deadbolt lock on your door to ensure that it closes properly when the door swells or contracts. By educating the consumers on how your new smart lock can help them solve this problem and give them options on other ways to use the smart lock, will help drive adoption.
There is unrealized potential in the market but we need more standardization. These standards need to appeal to consumers by allowing disparate purchases to play well together. We also need to think about having an operating system that allows us to easily connect to all devices or find a way we can easily create our own operating system for our home.
GB: With the rapid growth of Amazon Echo and integrations manufacturers are doing with Amazon Alexa, do you see voice playing a key role in growth of smart home market or is this just a fad?
RM: Voice is an important element in new technology for the smart home if it's secure. What Amazon is doing with Amazon Alexa is good however we need balance between security and convenience. Personal Assistants, like Alexa and Siri are not fads but we need to keep in mind there is a difference between voice control and coding of the voice. Though these new devices offer a lot of benefits, we need to make sure they have a good balance between privacy and function.
GB: In the home security category, we notice there are three different types of home security systems on the market today: Professionally installed and monitored, DIY installed but professionally monitored and DIY Install and MIY (monitor-it-yourself) system Which one of these systems do you think will win over consumers and why?
RM: I see this market being generationally driven. Older consumers are going with Professionally installed type of companies because they are used to paying a subscription fee for a service. However, Millennials are used to getting things on the Internet for free and don't believe in paying a service fee that involves monitoring through the Internet. They are more inclined to buy a home security system that doesn't have monitoring. But for the consumers who wants to get their hands dirty and still have professionally monitoring services, companies like Simplisafe are having an impact. They offer professionally monitoring services on a month by month basis (i.e. no long-term contract) which gives them flexibility if needed.
GB: Since buying a home security system is one of the first big purchases for new homeowners, do you think sales of smart locks will come from being an add-on to home security systems or mostly as a stand alone product?

RM: One of the interesting developments taking place in the home security market is the pivoting of home security companies to home automation companies. Vivint is a good example of a company going through this reformation. This is a result of the growth of the DIY Install/MIY type of companies emerging. Consumers are not afraid to play with these new gadgets especially if they save money by installing the devices themselves. Vivint and companies like them are offering more than just home security products to their customers today and want to be the consumer's home automation partner.
In addition, I am seeing this market being redefined. Younger consumers want instant notification, thus the rise of companies like Canary and NestCam. We are also seeing smart lock buyers being the driving force behind buying more connected devices. Our research shows that if the buyer's first smart home product purchase is a smart lock, they are 2x more likely to buy a second smart home product than someone who didn't buy a smart lock as their first smart home product purchase.
I suspect growth in smart locks will come from stand-alone sales because consumers are buying for practical reasons today. They see the longevity of the product as a good investment.
GB: What are smart lock companies doing to educate consumers on how they connect and with whom?
RM: Today, there is a lot of short term thinking taking place in the smart home market. Consumers want to see an upgrade path for the product. They also want to know how this is done and if there is a cost for the upgrade. Many smart lock companies provide you with the product but when you want to lock/unlock from anywhere, there is usually an additional charge - we don't believe in this model. Schlage is focused on quality and support because we know that will help drive sales.
GB: Please explain more about the types of environmental concerns to be aware of and how these new sensors when incorporated into smart locks can help us.
RM: The environmental concerns involve toxins like Radon and CO2. How do you detect these when in the house? Today, there are new generations of sensors that can monitor gases or other things that can create a dangerous situation in your home. These sensors are inexpensive and can easily be built into these new connected devices coming to market including smart locks. For instance, we have a sensor in a lock that can detect whether someone is trying to kick the door in versus a little child kicking the door versus someone slamming that door and notify the use if it is the former. Since bandwidth is cheap today, these sensors can also generate a lot of data which can be stored in the cloud and used to help improve the consumer experience.
Overall, we need to remember that the consumer's experience to-date has been horrible. We need to show them how these new devices can tangibly solve real problems. We also need to make sure they have a good customer experience and keep educating them on how best to use the product over the long haul. This will end up driving adoption.
Rob Martens is futurist and VP of strategy and partnerships for Allegion, which makes Schlage locks and smart-home devices. In his current role, Rob Martens uses his unique talent for identifying patterns and associations to look for mega trends in technology, as well as the ways they can be used to improve the average person's day. He has formed relationships with some of the most influential players in the tech industry. Also, Rob is respected for his unique industry perspective and has been featured as an expert panelist at the Oppenheimer Technology Conference, International CES, the IoT Global Innovation Forum, among others. For more of Rob's insights or information on Schlage, visit the company's website.
Like GearBrain on Facebook