Like GearBrain on Facebook
Smart lights can be as simple as installing a single bulb. For those ready to step up the experience, complete kits with dimmers, voice control and connections to other smart home devices can truly transform a space. That's the experience we found reviewing the Lutron Caseta Wireless Dimmer Kit with Smart Bridge, a system you can control a variety of ways, with your voice or an app, as well as integrate with other best of breed smart home devices and systems to help make your home smarter. We were recently sent a Lutron Caseta Wireless Dimmer Kit and put it to the test in a real home. Check out what we found during our testing.
What is It?
Lutron Caseta is a smart lighting control system that started in a New York City lab in the 1950s, when a physicist learned how to vary light intensity through a solid-state device. (Some might claim this when the smart home began.) The company now builds product that integrate into the smart home, including the Caseta Wireless Dimmer Kit with Smart Bridge.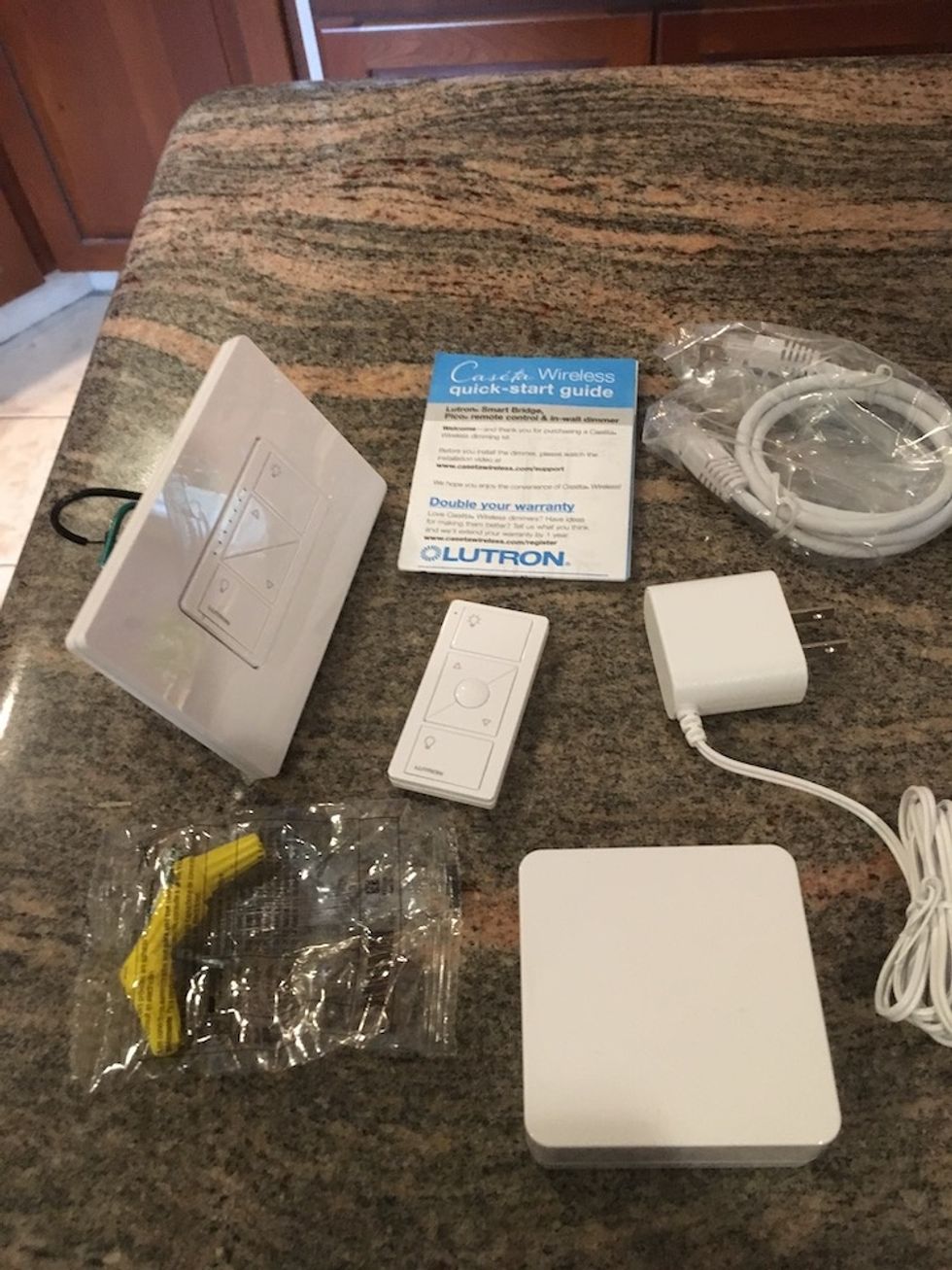 Lutron Caseta Dimmer Kit with Smart BridgeGearBrain
Inside the box, you'll find a dimmer switch, a remote control, a smart bridge and the user guide. The kit works with compatible energy efficient dimmable light bulbs: LED up to 150W, Incandescent bulbs up to 600W and Halogen bulbs up to 600W. You can also visit CasetaWireless.com to see the full list of compatible LED bulbs that work with this starter kit.

How do you install the Caseta system?
For those who have tried installing smart switches, there are typically four wires that need to be connected: Line, Load, Neutral and Ground. But many consumers find that — after taking their old switch off the wall — that they only have two wires. About 50 percent of the homes in North America (U.S. and Canada) have this issue, which is where Lutron has stepped in to help. Its Caseta light switches don't require a neutral wire, and instead work with older home's wiring (or just two wires), where the ground wire then links to the metal electrical box. We tested this installation — it was simple to do and worked.
Installing Lutron Caseta Smart Switch
Before installing Lutron switch, make sure you turn the power off and remove old switch.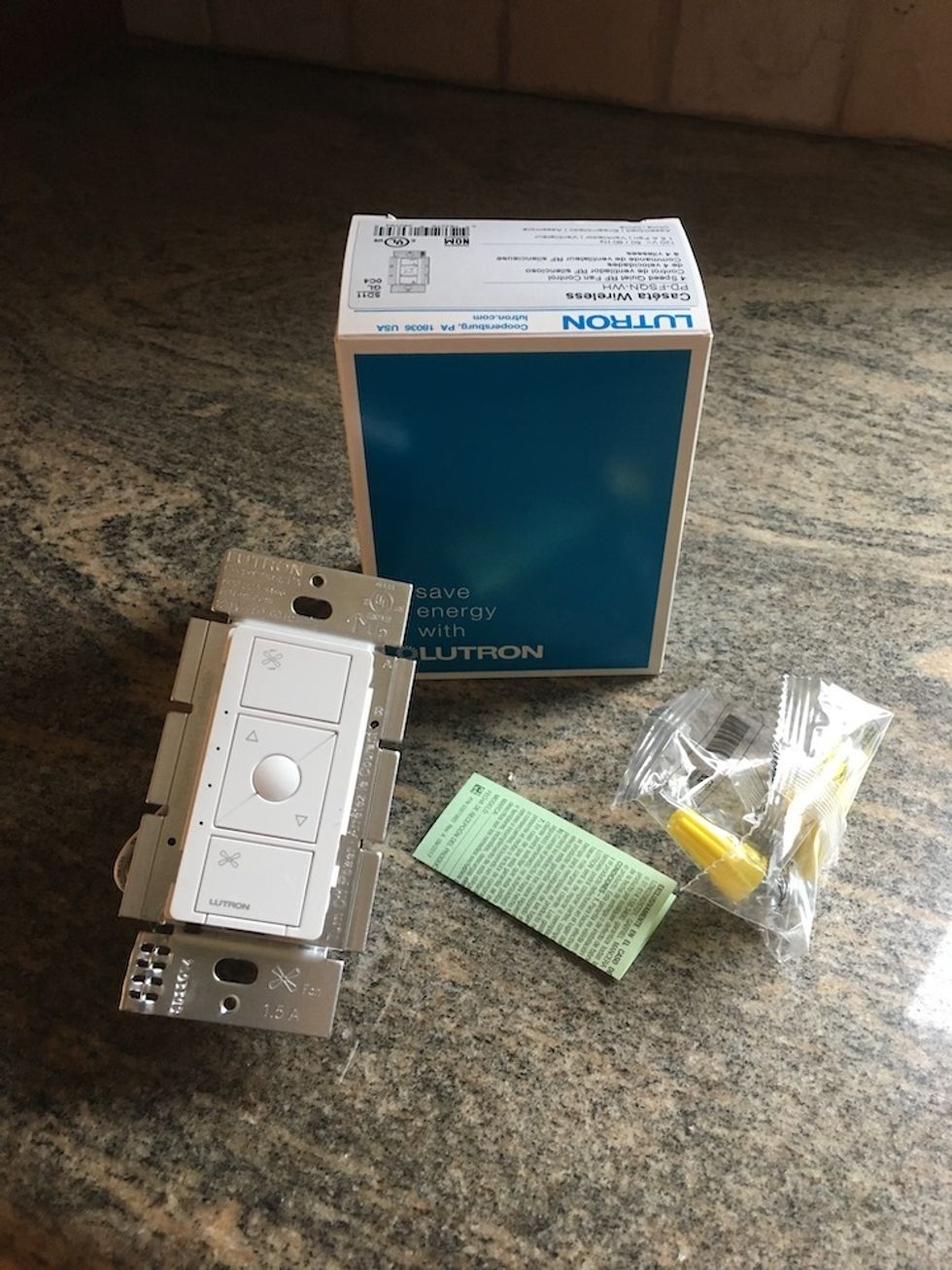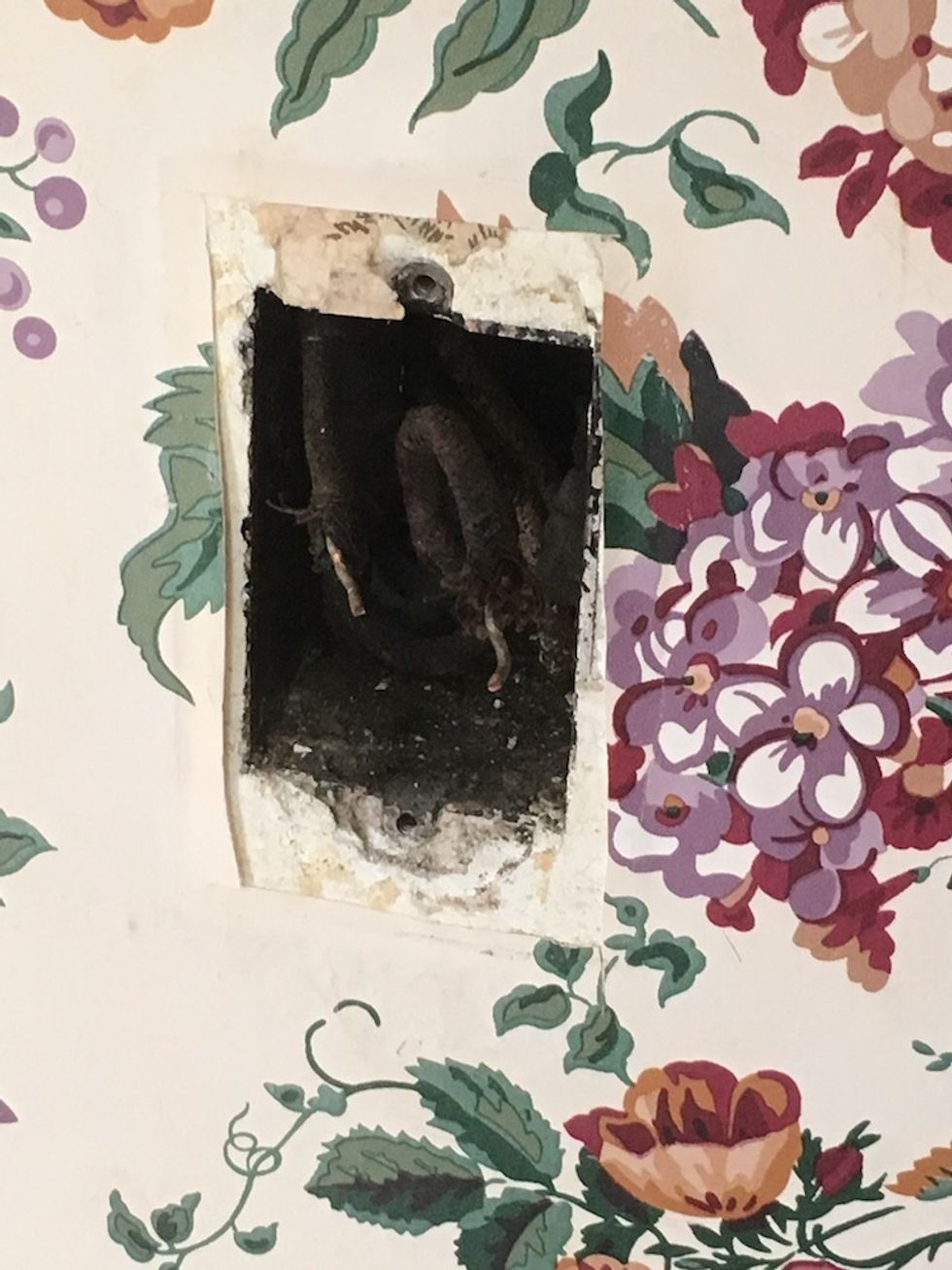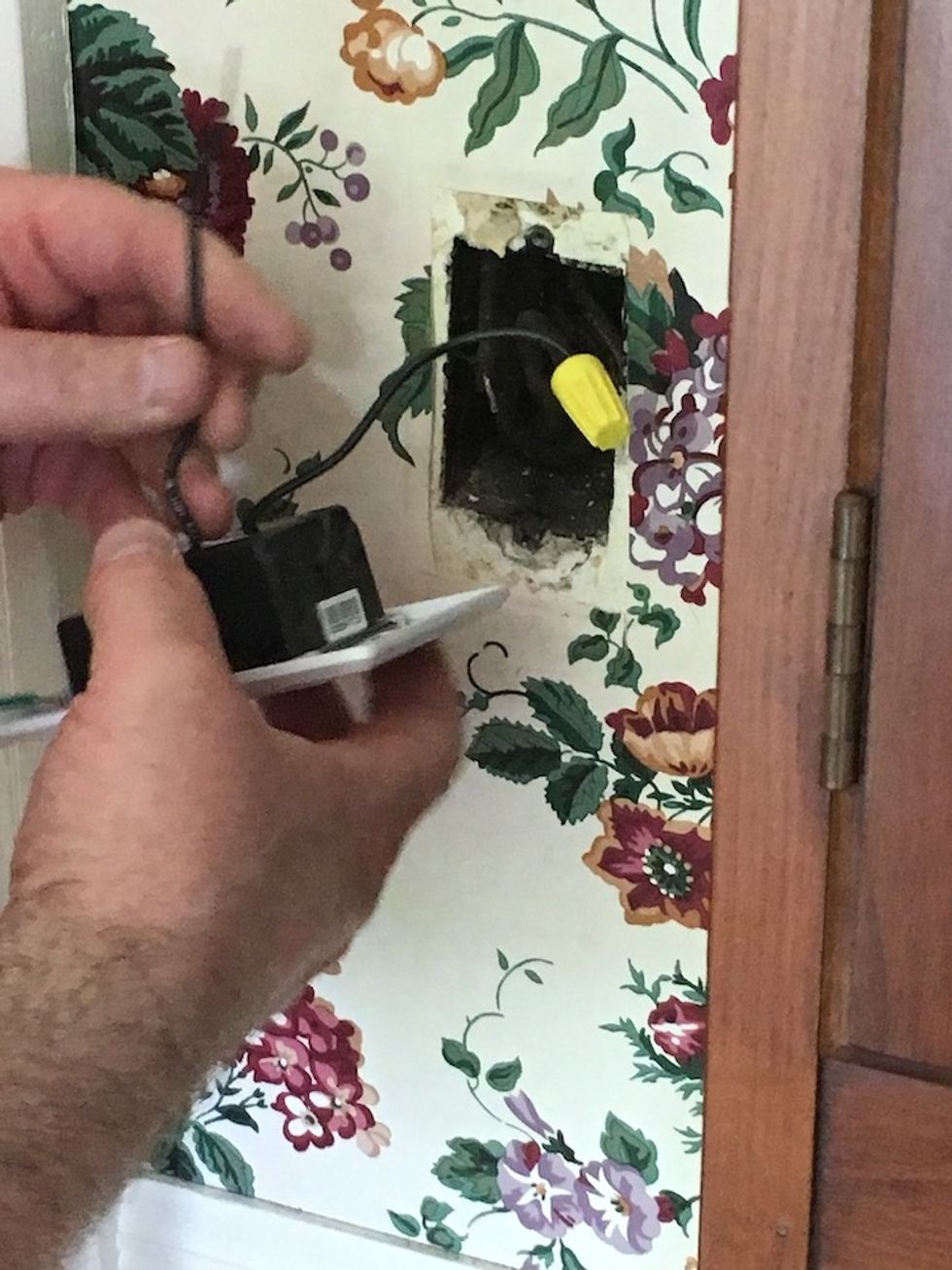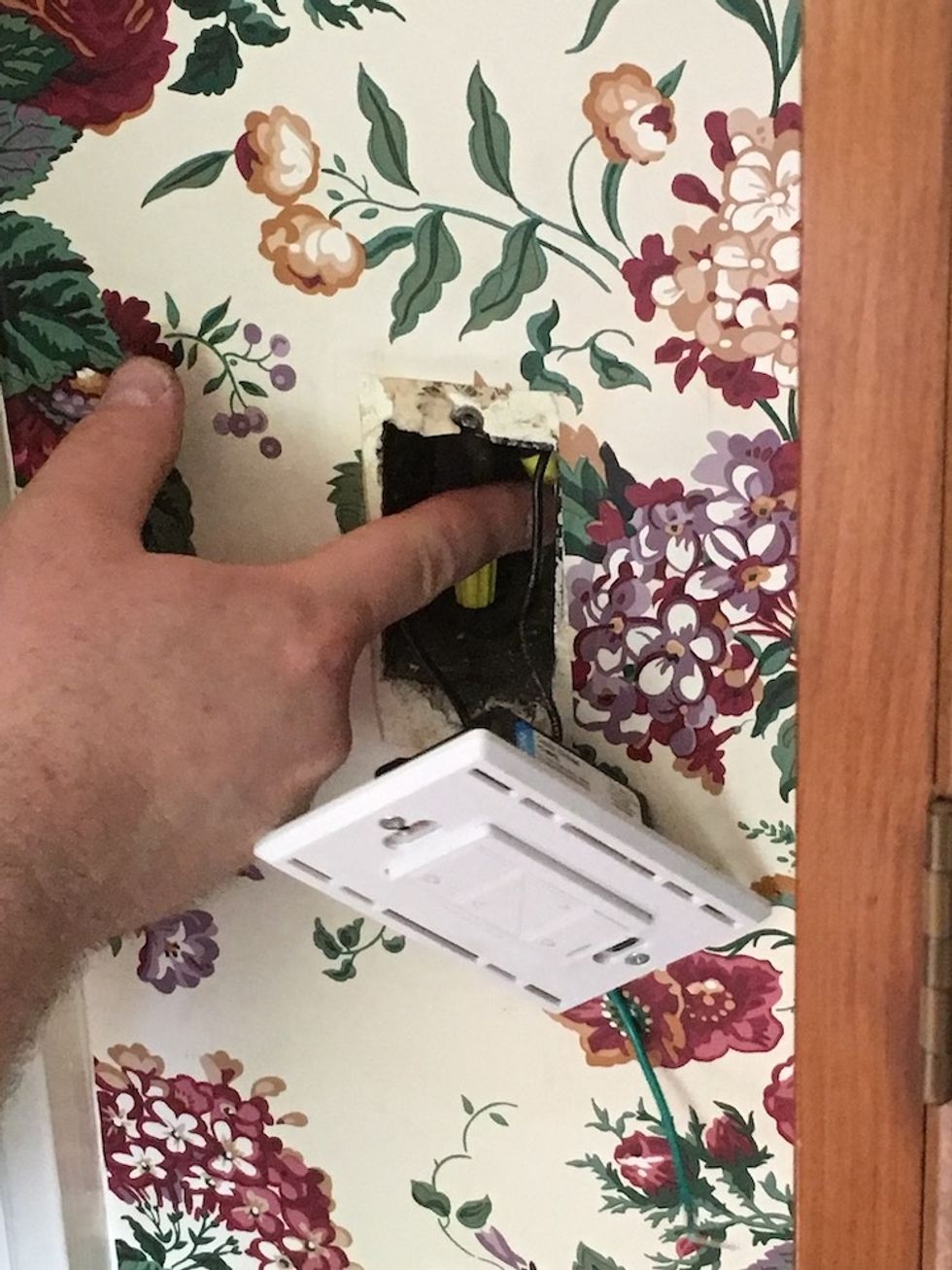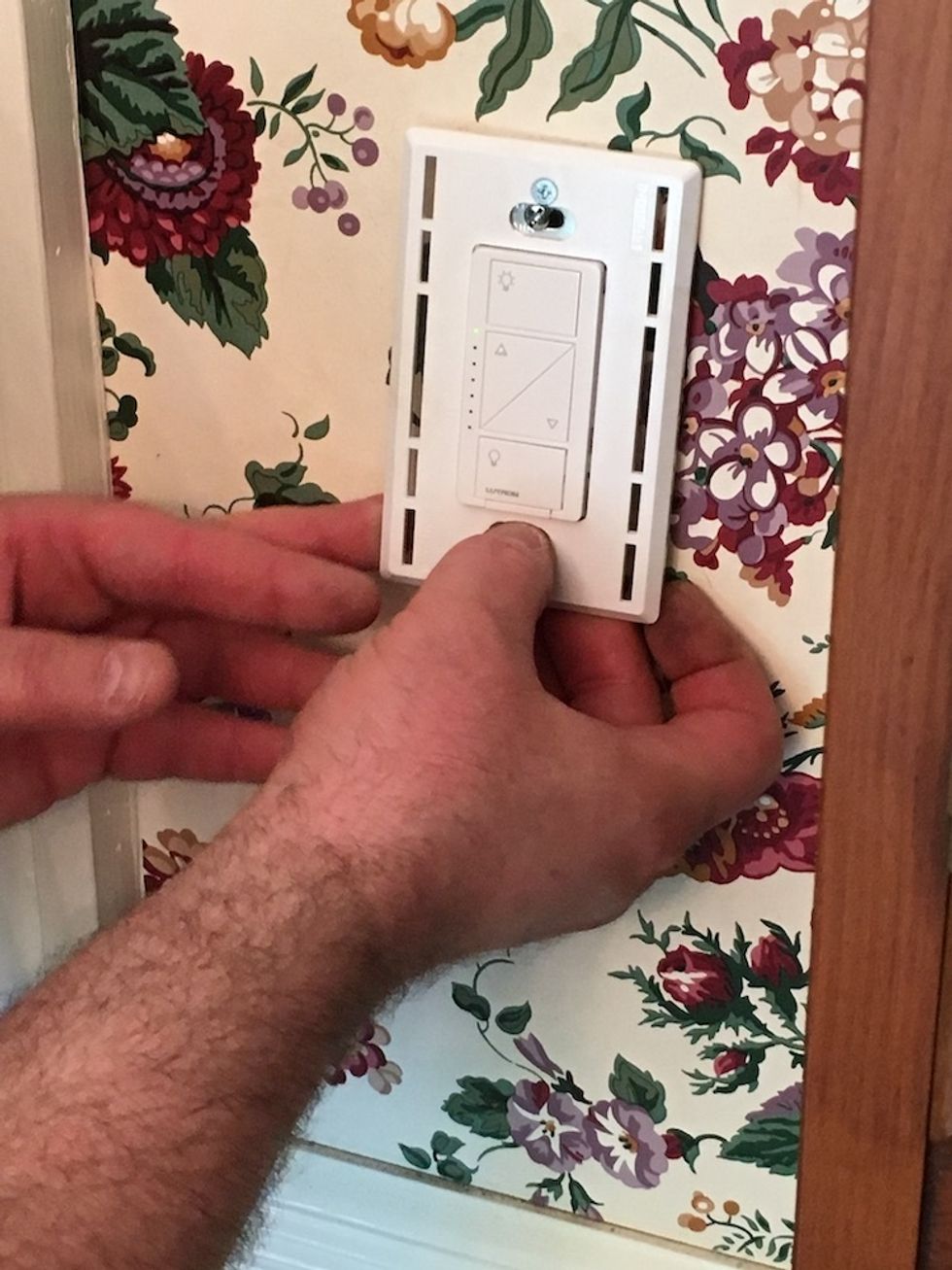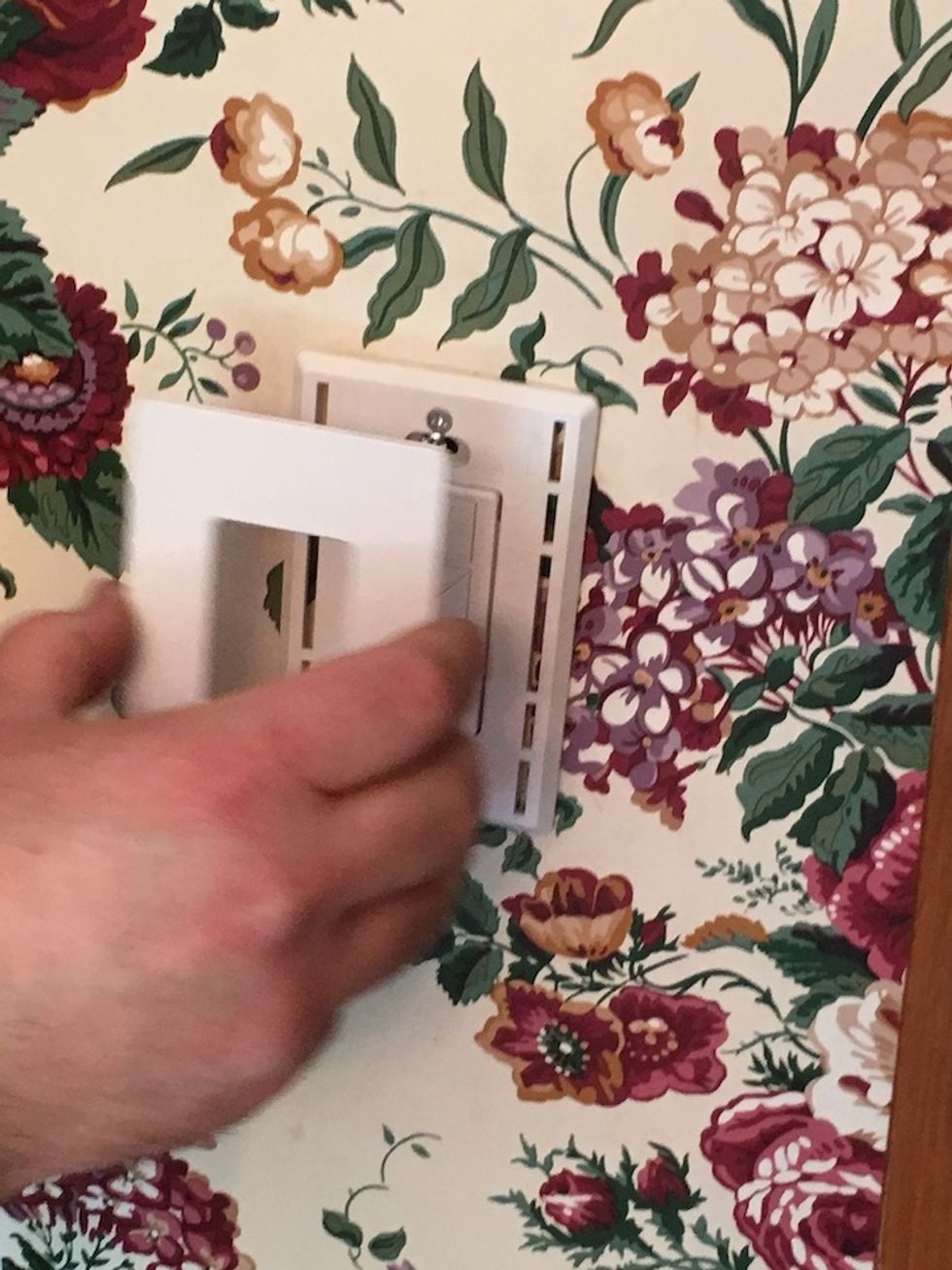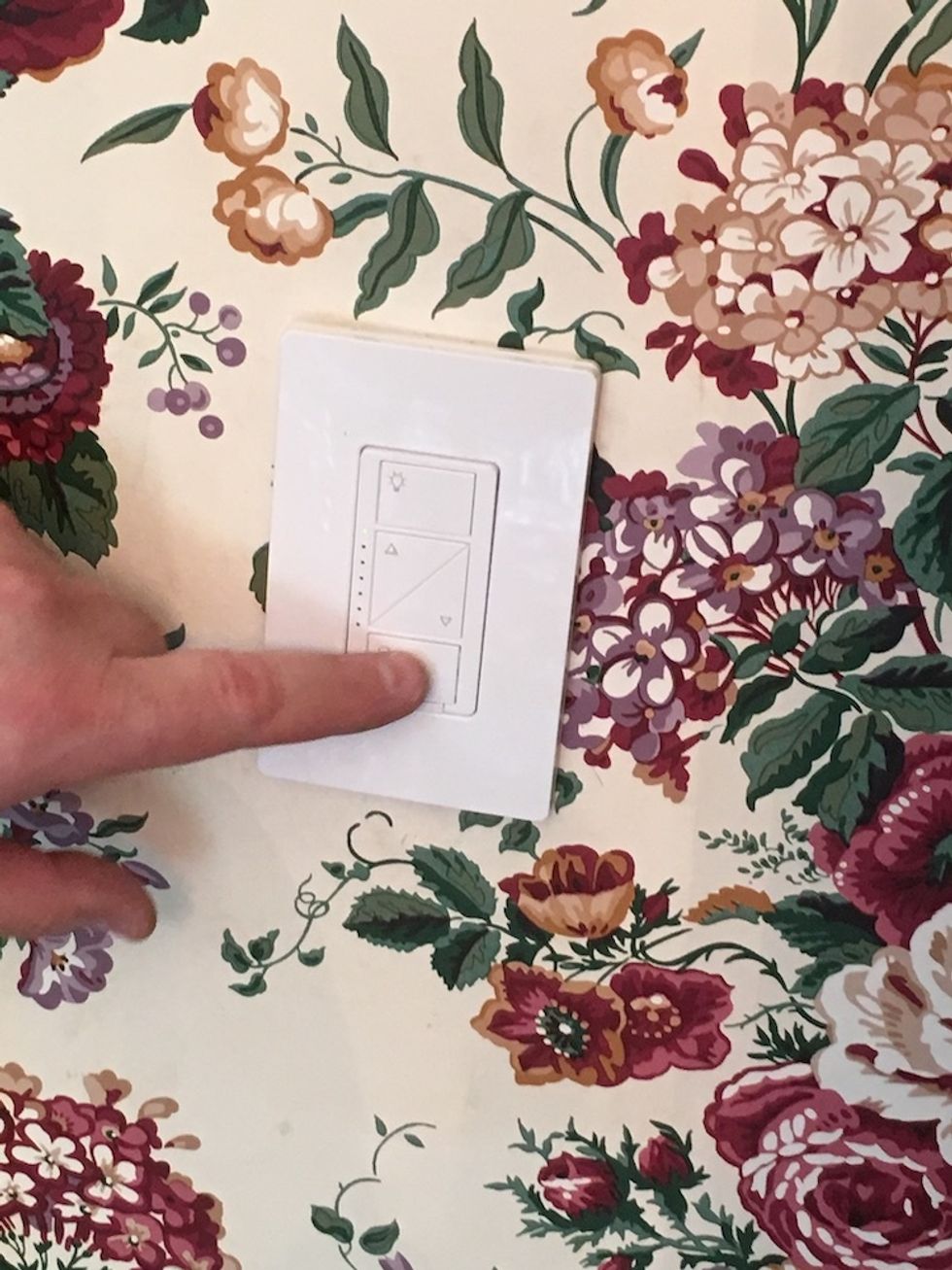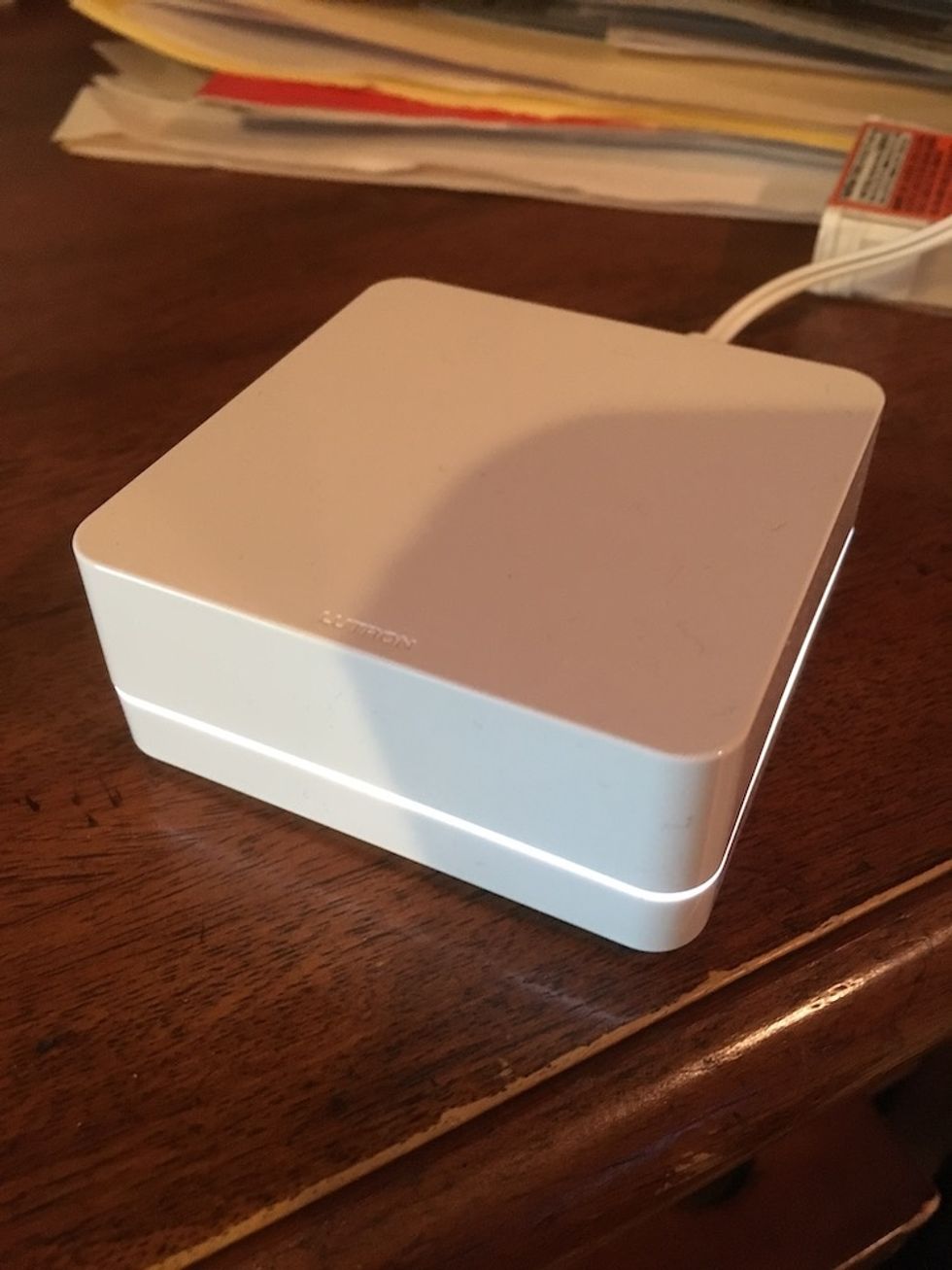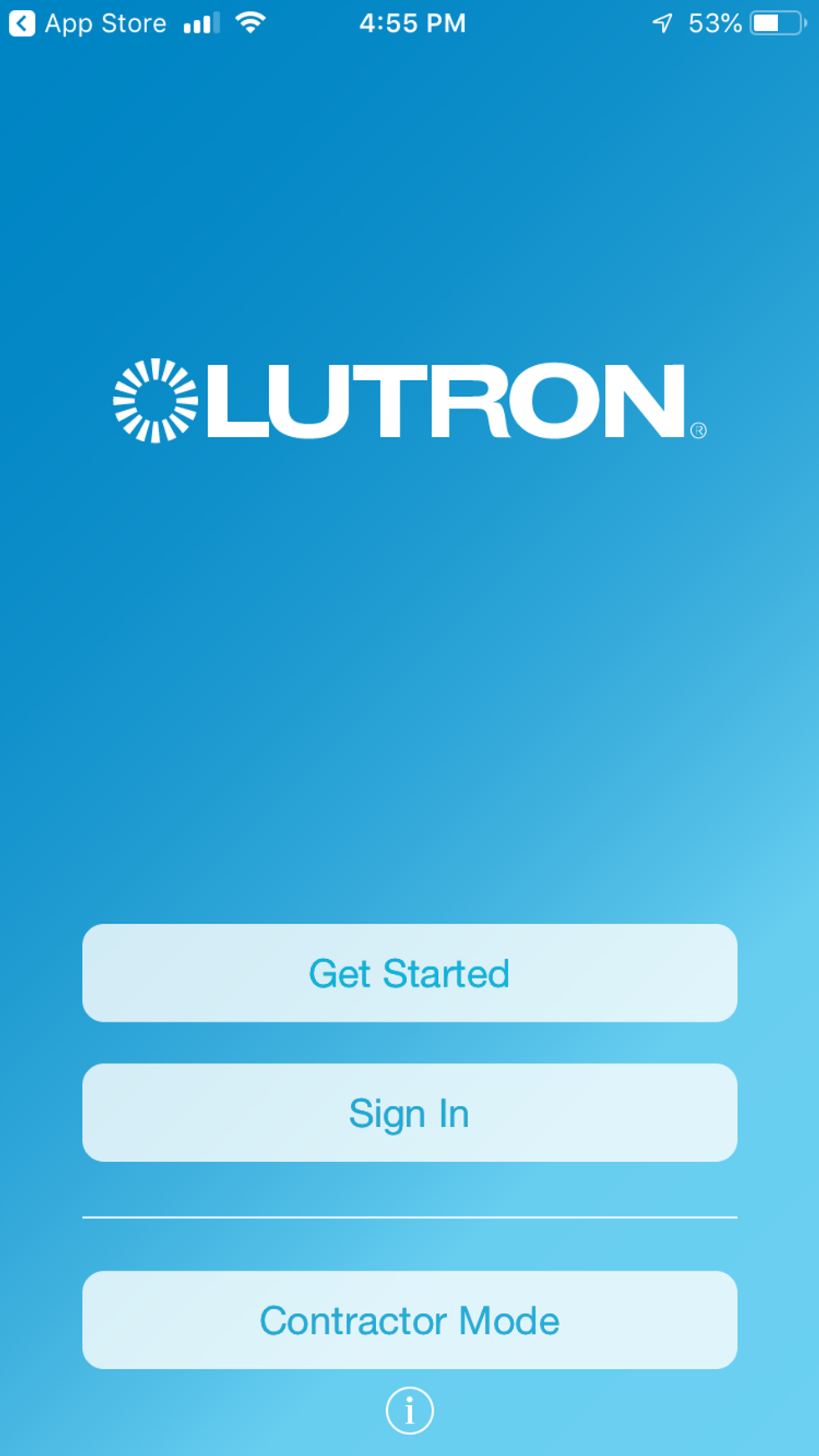 How easy was installation?
For those comfortable working with electrical wiring, who have installed electrical switches in a home before, Lutron's switch will be very easy to install. Just follow the installation instructions in the box, or on the Lutron mobile app, which is available for both iOS and Android smartphones. We installed the entire system in minutes by turning off the power, disconnecting our old switch and installing Lutron's switch.

Unlike traditional light switches, once you install Lutron Caseta switches, you need to connect the smart bridge to your home Wi-Fi router. This is also very simple. Lutron's app has clear instructions on setting up the hub and adding a device, such as the switch. Besides adding the Lutron Caseta in-Wall dimmer, switch and fan control, Lutron allows you to add other devices like its Pico remote, shades, as well as a host of other smart home products including Honeywell thermostats, Nest and Sonos speakers. Visit The GearBrain, our smart home compatibility checker to see the other compatible products that work with Lutron.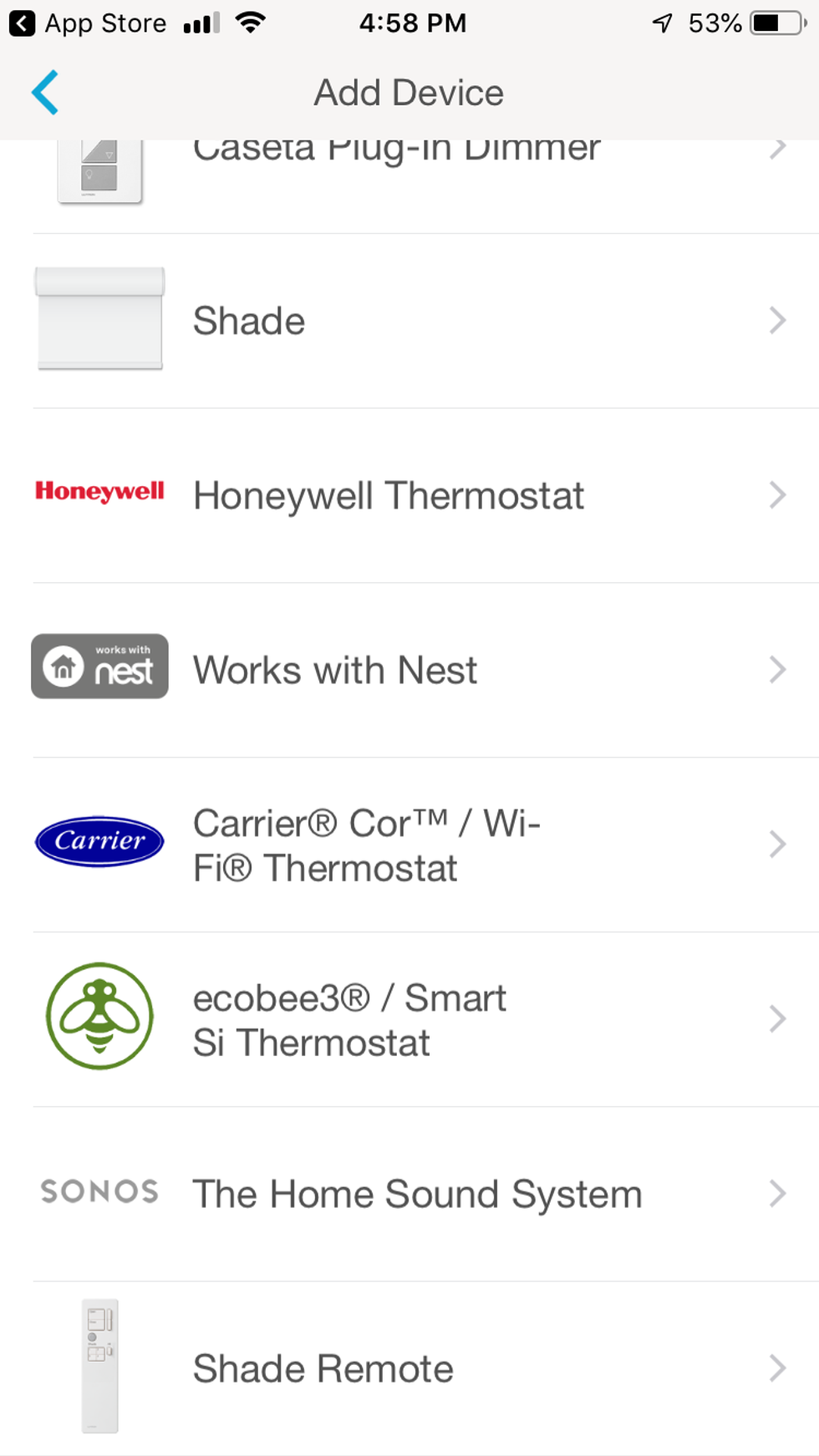 Lutron Caseta Smart Switches work with a variety of best of breed smart home devices.GearBrain
Setting scenes and actions

Once installed, the Lutron app can create scenes including dimming lights while watching a movie, or having them go on and off at sunset and sunrise. The app also includes some preset automations or scenes, including the "Arriving/Leaving Home" setting. These are a little limited, but they'll be enough for most people.
You can also use Nest or a smartphone to activate Lutron lights when someone comes home, and can have the lights come on to full brightness, or just a specific amount. Lights can also be set up for a "smart away" mode, such as when you're on vacation, turning on selected lights for a period of time to make it look like someone is in the house. If the feature is used, the icon will show up on Lutron app's home screen, and the mode can be set up to run randomly, activate automatically using Nest or manually set for specific times via the home screen. We liked the randomization mode since it will randomly turn your lights on and off in various rooms (which Lutron controls) between 6 and 11PM every day.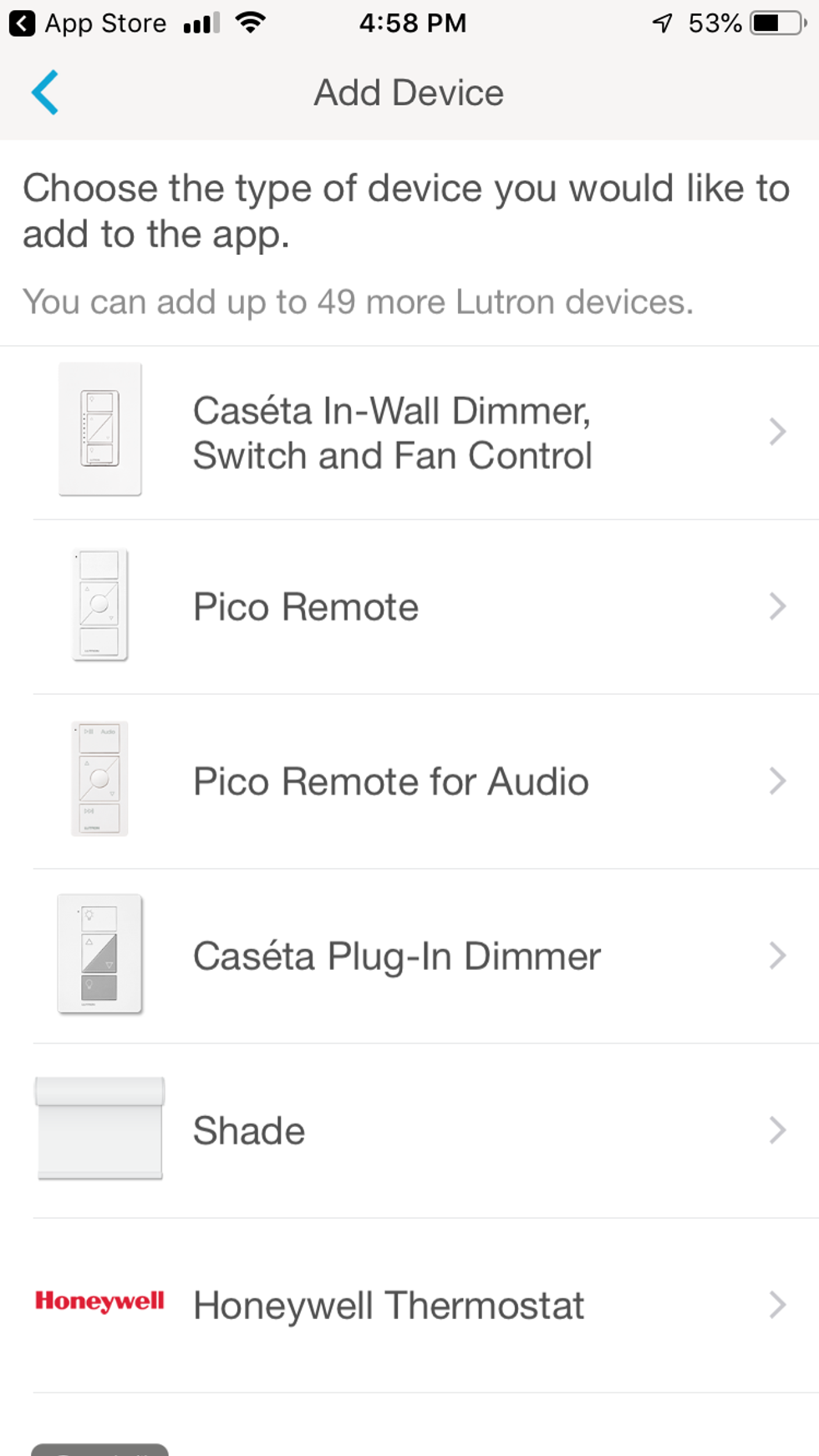 Can easily add devices to be controlled by Lutron Caseta app.GearBrain
Smart Home Integrations

Lutron integrates nicely with other smart home devices. We mentioned it works with Nest and Honeywell smart thermostats. The system is also compatible with Apple HomeKit, ecobee3 smart Si Thermostat, Carrier Cor Wi-Fi thermostat, Sonos sound systems. Serena shades, any Apple HomeKit-enabled ceiling fan from Hunter Fan Company, Xfinity Home, Wink, Logitech Harmony and Samsung SmartThings. You can also create recipes or routines using apps like Yonomi, and IFTTT. Note that Lutron did work with Stringify but Comcast has discontinued the service.
Lutron Caseta devices also integrate into all three voice assistant platforms: Google Assistant, Amazon Alexa and Apple's Siri. You can control all your Lutron devices through voice control as long as you connect them to any of the smart speakers that are controlled by one of these voice platforms. We tested all three and each worked fine. Just remember to assign your switch a name that's easy to remember, as you'll have to say that name when, or if, you control that switch through your voice.
How well does it work?

Lutron Caseta is the first smart switch we installed in our more than 50-year-old test home that worked. Installation was easy, and we didn't worry about the space for the wires and wire nuts in our outlet box. Setting up schedules in the app was also simple, and the instructions were well-defined. If you own an old house with just two wires in the wall, Lutron switches are a great option for adding lighting control that's smart and easy. And since Lutron has a robust smart home integration list, it's easy for beginners to use and set up scenes and routines using either Lutron or any of the other compatible partners.
Extra features to try
Other features GearBrain liked while testing these smart switches included integrating the Lutron switches with smart shades and thermostats. Coordinating when your lights go on — or when shades go up or down — with a smart thermostat can help control the temperature in a home effectively and efficiency. Smart shades can automatically go up during the day when sunlight is coming into your home during winter for example, adding heat and allowing a smart thermostat to turn off, saving money. In the summer, shades can come down to prevent a house from heating up, keeping an air condition from working overtime. All of this is done in the Lutron app, as well as through an Apple Watch if you have one.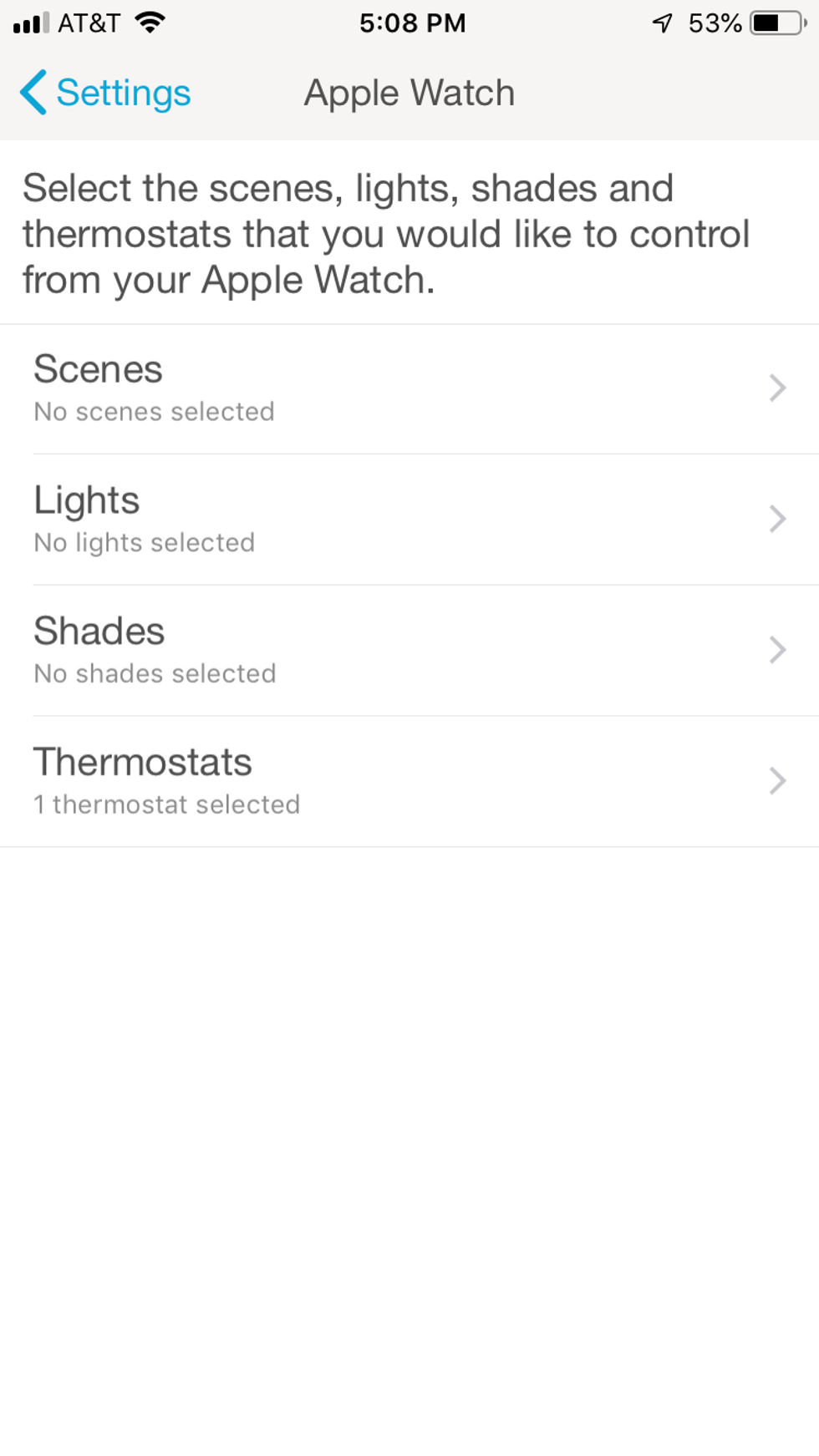 Control Lutron Caseta switches using Apple Watch. GearBrain
We also like how the Lutron switches can act as a range extender. If you have spotty Wi-Fi in your home, you can add one Plug-in Dimmer between the Lutron smart bridge and your unreachable devices, and the Lutron switch will act as a Wi-Fi extender. This simple installation can improve the range of your Lutron smart bridge by 30 feet and help your smart devices interact with proper connectivity.

Finally, Lutron Caseta Wireless Dimmer Kit comes with a Pico remote control, which can dim lights or turn them on or off. You can also use the remote control as a removable stand alone smart switch to control the lights by following the instructions in the kit or on the app. The kit comes with a wall plate that is attached to an outlet, which then houses the remote. You'll then be able to connect the remote to a single pole connection or a 3-way location. We thought this was a convenient solution for smart homeowners who want to use the remote as a wall switch too.
Cost:
Lutron Caseta smart switches are available at major home retailers including Lowe's, Home Depot, and specialty electrical supply stores. A single Lutron Caseta Wireless Smart Lighting Dimmer Switch for wall and ceiling lights retails for $72, but you can get them on sale right now on Amazon for only $66.49. The Lutron Caseta Wireless Dimmer Kit with Smart Bridge which we tested retails for $99.99 on Amazon or Best Buy.
Summary

Lutron has a wealth of experience in the lighting space, combining this experience with a platform for consumers that operates smart switches and other devices, no matter how old a home may be, nor the wiring inside the walls. Installation was easy, and we like how simple it was to control lights, shades and ceiling fans from one switch. The system works with with all three major voice platforms — and if you are an Apple fan, you can use Apple HomeKit to control and add Lutron switches to your smart home too.
One of the biggest decisions you'll need to make before installing any smart light or switch, is choosing where to control the lights: at the switch or light level? (Read Gearbrain's Smart Switches vs Smart Lights article to help you make your decision.) If you're planning on moving, or currently rent your home, you might want to control your lights with just some smart LEDS. But if you're remodeling a current home, or have just moved into a new home, consider Lutron Caseta. The company has years of experience in both the commercial and residential lighting business, and their products are reliable. But what we like most is how Lutron's switches can act like a normal switch, a smart switch, remote control and even a smart home controller all at once to help make your life, and your home, smarter.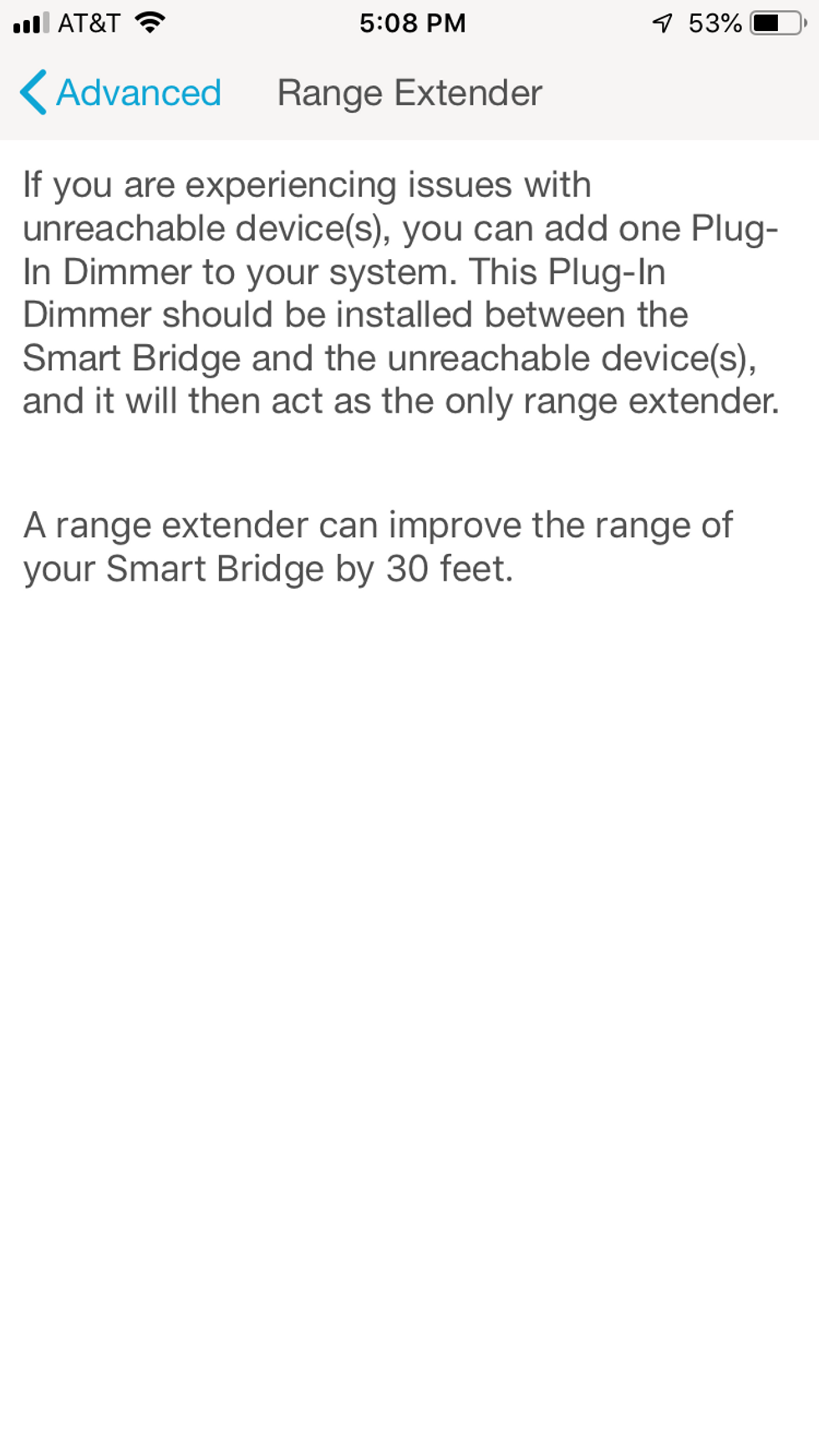 Use your Lutron Caseta switches as a range extender to help improve the coverage of your smart bridge.GearBrain
Pros:

Easy to install
Doesn't require a Neutral Wire
Good smart home integrations
Can function as Wi-Fi extender
Cons:
Requires a bridge (hub)
Works only in North America (U.S. and Canada)
Like GearBrain on Facebook