Like GearBrain on Facebook
Wells Fargo Bank is side-stepping the real estate agent, patenting a method for taking potential home buyers on tours of properties while in a self-driving car.
The new patent, "Property Hunting in an Autonomous Vehicle," was awarded in February, and describes a vehicle that tours neighborhoods, while display screens in the car show full listings of the homes. Buyers can pull up photos, housing prices, and details about the community including school zones, nearby shopping and even noise problems. Autonomous vehicles would pick people up, and take them to the properties automatically, and on the most efficient route.
"When the AV arrives at a geolocation of the first house on the optimal route, the customer can get out of the AV and investigate the first house," reads the patent. "When the customer returns to the AV , the customer can use a command to resume the AV on the optimal route."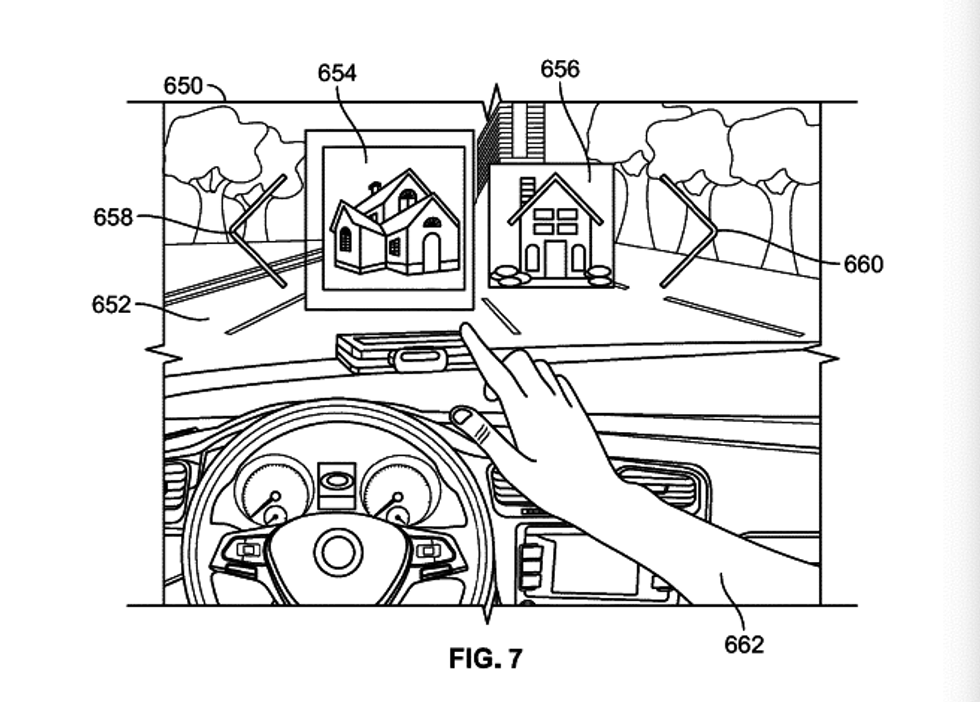 Autonomous cars could take you house hunting, and even let you place an offer from inside the vehicleWells Fargo
Read More:
Autonomous vehicles are disrupting a number of businesses. Self-driving cars are being eyed to replace delivery people, whether that's a Friday night pizza, weekday lunch or groceries with miniature stores that roll right to your door. Autonomous trucks are in the works to transport goods on long haul, without a driver — and in some cases even a cab where a driver would sit.
Wells Fargo is seeing a market for using these autonomous tools, and cars, to shepherd potential home buyers without the need of a person walking them through the door. Real estate agents and banks have already made use of drones, to grab aerial shots of properties for listings. And home builders are tapping into virtual reality, to help people get a visceral sense of a new space including what their kitchen counter may feel like, and even the sound of an airplane flying from an airport nearby.
Certainly, real estate agents do more than just hand hold potential home owners as they walk through homes they're eyeing to buy. Often realtors are creating a story behind a property, staging a space so that people can imagine themselves living in that home as well. That's an element of service an autonomous device can't do, yet.
Well Fargo's patent does more than describes a method for helping to get people efficiently from one space to another. The car would also help facilitate a potential purchase, focusing on options that buyers are already pre-qualified to buy, and also allowing them to select homes they'd most like to see — a ranch home, for example, or one that's within a select price range.
There's even a tool, part of the vehicle's operating system, that would allow buyers to make an offer right from a screen inside the car. Potential monthly mortgage payments could be calculated, including property taxes and utility costs for the home.
From Your Site Articles
Related Articles Around the Web
Like GearBrain on Facebook