Like GearBrain on Facebook
Sennheiser has revealed its latest pair of audiophile-grade wired earphones, called the IE 900.
They are milled from aluminum and are said to deliver "brilliant, natural high-end sound reproduction" – and so they should, given their eye-watering $1,299 price tag. We thought the $549 Apple AirPods Max were expensive, but no; these Sennheisers cost the same as a 13-inch MacBook Pro with Apple's new M1 chip.
Read More:
Unlike the consumer-facing AirPods Max, these earphones from Sennheiser are aimed specifically at the most discerning of music listeners. The company itself describes them as "audiophile earphones" and explains how their cases are milled from a single block of high-performance aluminum alloy to "create the earphones' unique triple-chamber absorber system."
This absorber system is an upgrade to that found in the Sennheiser IE 800, and in this case comes with an acoustic vortex milled into the nozzle that is said to counter the masking effect. This, Sennheiser explains, is a phenomenon that "arises as the human ear cannot perceive high frequency sounds at a low volume if louder sounds in a lower frequency range occur at the same time."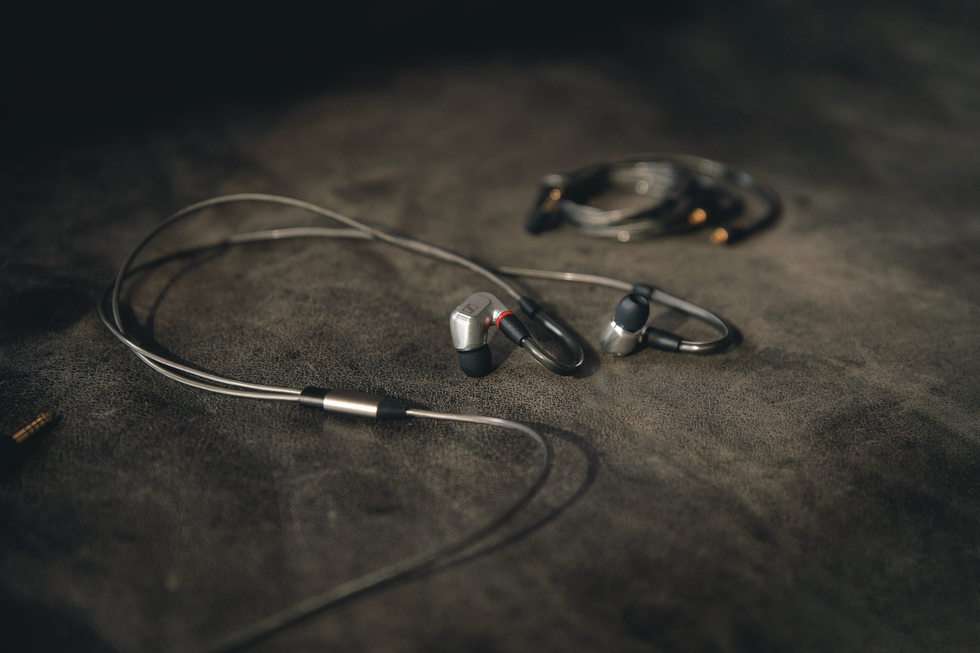 Sennheiser IE 900 earphones Sennheiser
Still with us? Good, because Sennheiser says removing the energy from masking resonances "prevents undesired peaks, making even the subtlest nuances of sound audible." You'd better make sure you are feeding these earphones with some top-quality music, and not just streaming from Spotify.
The earphones also feature Sennheiser's new X3R transducer, which is engineered for tighter tolerances and "expertly tuned" to achieve greater fidelity. The company explains: "Precision cameras examine the transducer components closely during production, and completed transducers are tested before and after pairing. For optimal performance , the assembled left and right-side earphones are paired by hand to work together."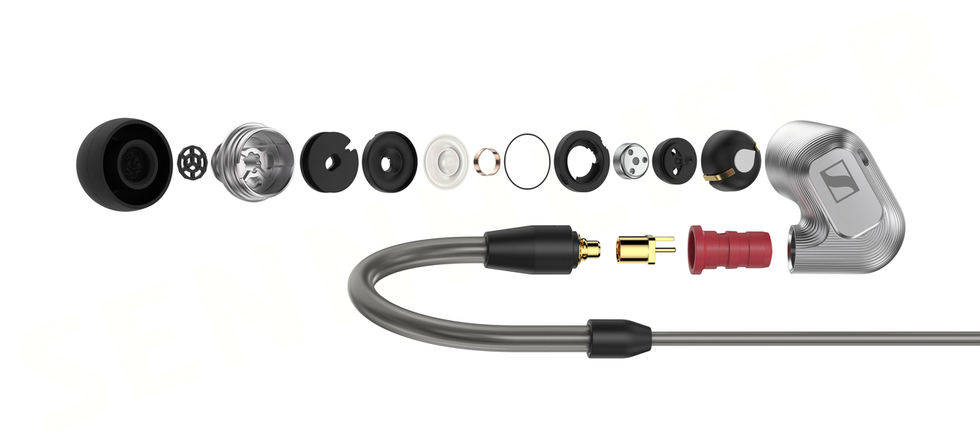 Sennheiser IE 900 earphones Sennheiser
The earphones come with an unbalanced cable with a 3.5mm connection, plus balanced cables with 2.5mm and 4.4mm connections. These cables are tested to withstand thousands of bending cycles, Sennheiser says. Also included for your $1,299 are adjustable ear hooks, plus silicone and memory foam ear adaptors in three sizes.

The good news is you have a few weeks to save up the cash, as the IE 900 will be available from June.
From Your Site Articles
Related Articles Around the Web
Like GearBrain on Facebook