Like GearBrain on Facebook
The Dime True is one of the latest releases wireless earbuds from Skullcandy, palm-sized and budget-friendly. But the company has another frugal friendly pair of earbuds — the Skullcandy Jib True.
Here's how to decide which one is the right pair for you.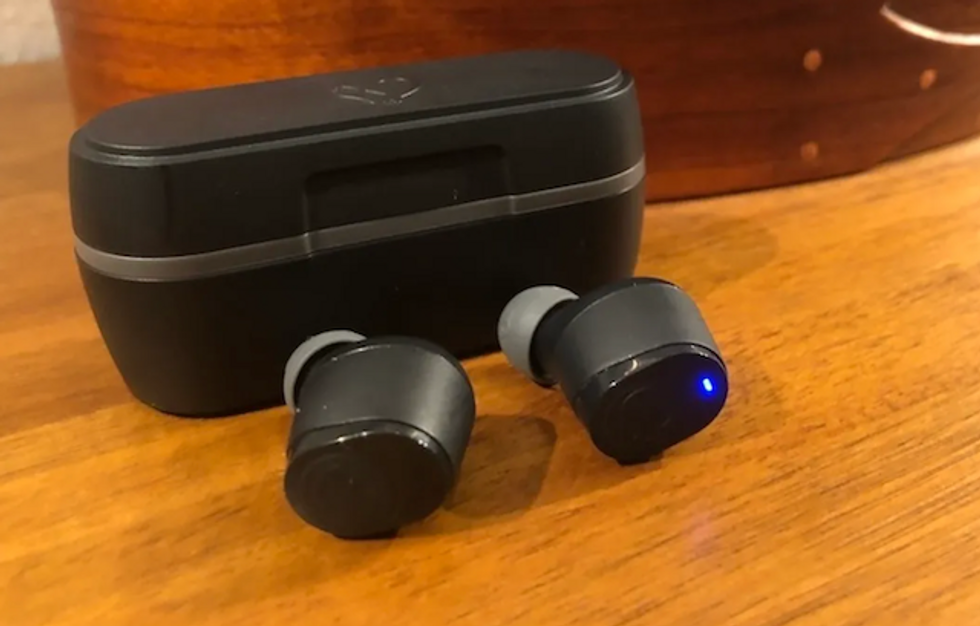 The Skullcandy Jib True earbuds are short and come with extra ear gelsLauren Barack/GearBrain
Design

The Skullcandy Dime True earbuds are small, with a short stem that comes down, and sit in a hard case. That case has a loop on the outside so that it can be attached to a keyring. You also get a set of ear gels, so you can find a better fit for the earbuds in case they're too small or too big, although these never fit completely secure in my ears.
The Skullcandy Jib True Wireless earbuds are also small but they're short and squat. You get a set of replacement ear tips, but even with these the earbuds may slightly precarious, as they did for me. These also come in a hard case — and this case actually works as a charger.
Battery
The Skullcandy Dime True have a 12-hour battery life, but we found after about seven hours they started to shut down. The case doesn't hold a charge, so you will want to think about keeping these plugged in at night to ensure you have a full battery for the day.
The Skullcandy Jib True earbuds hold 22 hours of battery use — and that includes the case. The earbuds themselves hold just six hours of charge, but they can be popped into the case to pick up another 16 hours.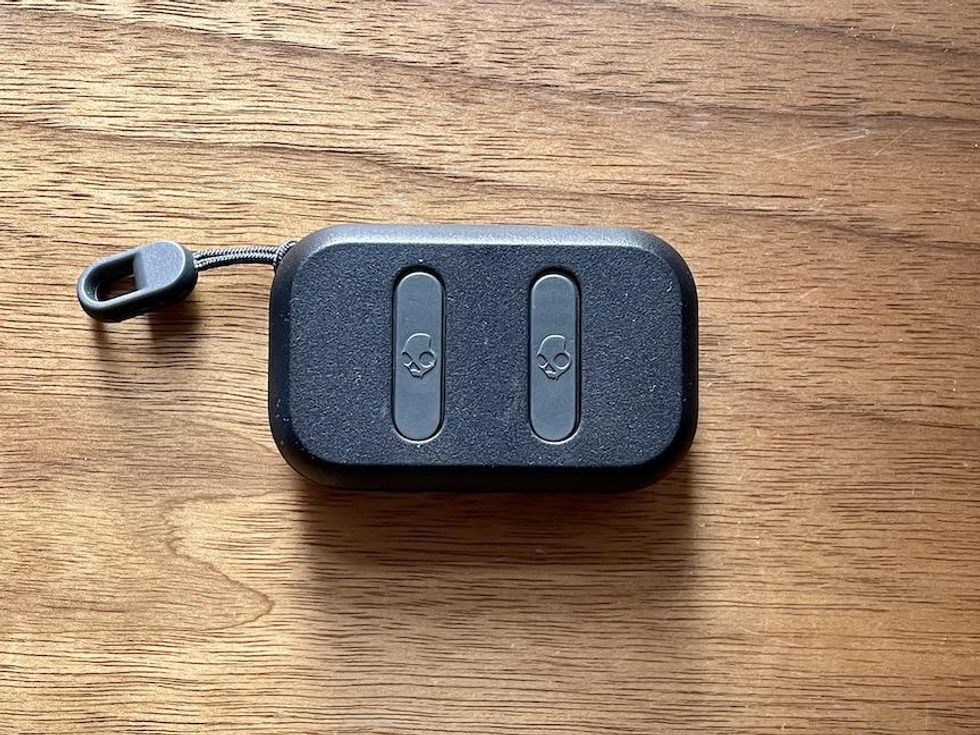 The case for the Skullcandy Dime True earbuds don't hold a backup charge Lauren Barack/GearBrain
Sound

We found the sound on the Skullcandy Dime True earbuds to be fairly flat. Details were delineated and not muddy, but there wasn't a wide range of bass here.
Bass wasn't a problem with the Skullcandy Jib True earbuds, which was heavy on low tones and a bit flat. But calls were clear, and that may be helped by the fact that there are microphones in both of the earbuds.
Other features
You can control volume and even call picking up by touching the outside of Dime True earbuds. That's helpful so you don't need to pull your phone out of your pocket or bag. Also, each earbud can be used solo as well.
The Skullcandy Jib True earbuds can also be used as solo earbuds. And they also have controls on each of the earbuds as well, with specific features available depending on which earbud you press and how often.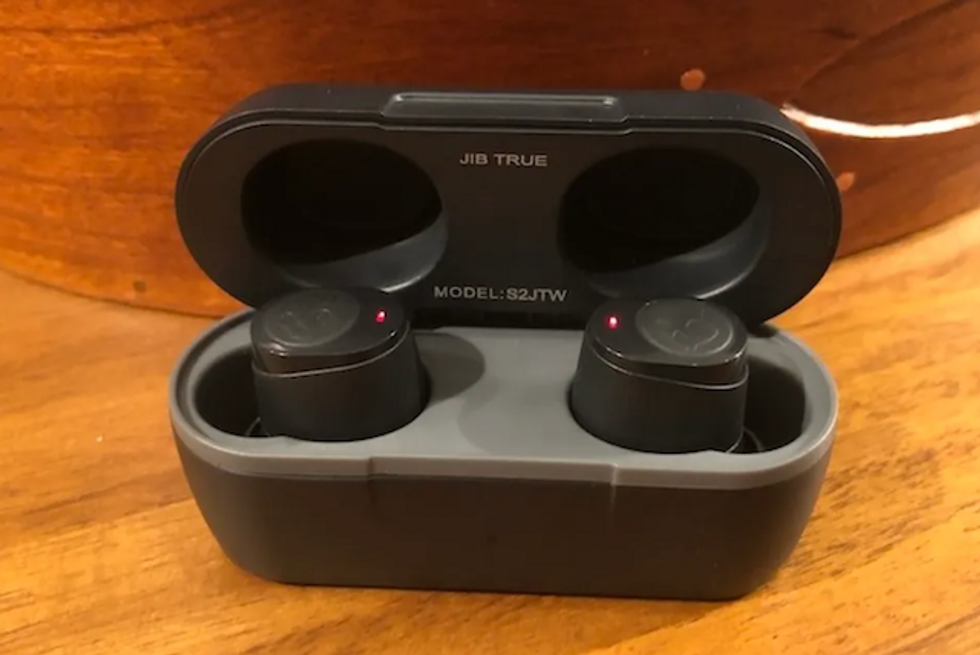 Although $5 more, the Skullcandy Jib True wireless earbuds have the Skullcandy Dime beat on battery lifeLauren Barack/GearBrain
Price

You can pick up the Skullcandy Dime True Wireless earbuds for $24.99 and they come in black, green, grey and a vibrant light blue. The Skullcandy Jibe True earbuds are $29.99 and the come in six different colors, black, blue, grey, red, orange and black, and grey and blue.
Which ones are worth buying?
The Skullcandy Jib True and the Dime earbuds are pretty similar in terms of features. Both can work as solo devices (one earbud alone at a time), both are certainly pocket-sized and both have decent sound, with calls clear, for example. You can also pick up calls, control media and volume just through sliding or pressing the earbuds themselves
The Skullcandy Jib True though are $5 more, but they also, with their case, can hold nearly double the battery life — 22 hours compared to 12. A small thing too — the case has a loop so they can be attached to keys.
Battery life may be worth spending another $5, or you may want to make your choice based on the shape of the earbuds, whether that's the Dime with a long stem or the Jib True with their shorter shape. At their similar price, both wireless earbuds are certainly, at least, adorable so you know you'll pick something budget-friendly no matter your choice.
Like GearBrain on Facebook