Wireless earbuds are almost an essential today, devices that don't have to be connected physically to a smartphone or computer and can move easily from a home office space to a quick run outside. Skullcandy makes multiple styles of wireless earbuds, including the Jib True and the Push Ultra which are similar in a couple of ways, including their price — but differ in a few important ways as well.
Here's how to tell which pair may be best for your needs based on our review of them both.
Jib True Wireless Earbuds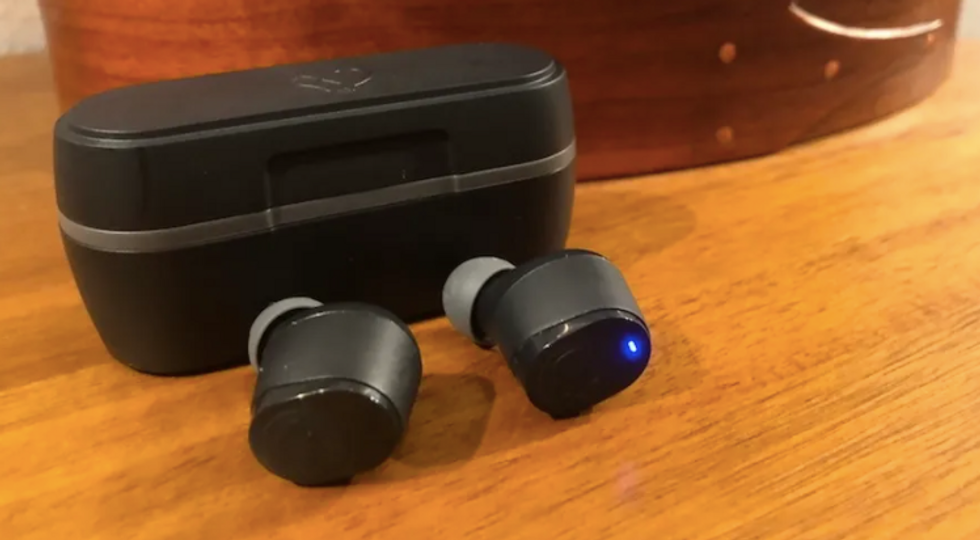 Under $30, the Job True earbuds are extremely budget-friendlyGearBrain
The first thing we have to say about the Jib True is the price — because they're just $30, which is probably one of the lowest prices you're going to find for wireless earbuds.

At that price, you don't get a lot of options here. These are short, small earbuds and they don't have multiple ear gels you can swap out. Instead it's one size fits all. I didn't find they fit incredibly snug, but I tend to need smaller sizes for my earbuds. As for battery life, these can hold 22 hours of battery life with the case — six hours on each pair on their own — which is fairly decent.
But what you really want to know about is the sound quality. We found these to be slightly flat, heavy on the low tones, and not exceptionally round. Phone calls were very clear, though, and when listening through the earbuds while watching movies, dialogue was perfectly in sync.
As we said, you can pick these up for $30 with two different color options, one that's blue with red tips, and an all black option.
Push Ultra Wireless Earbuds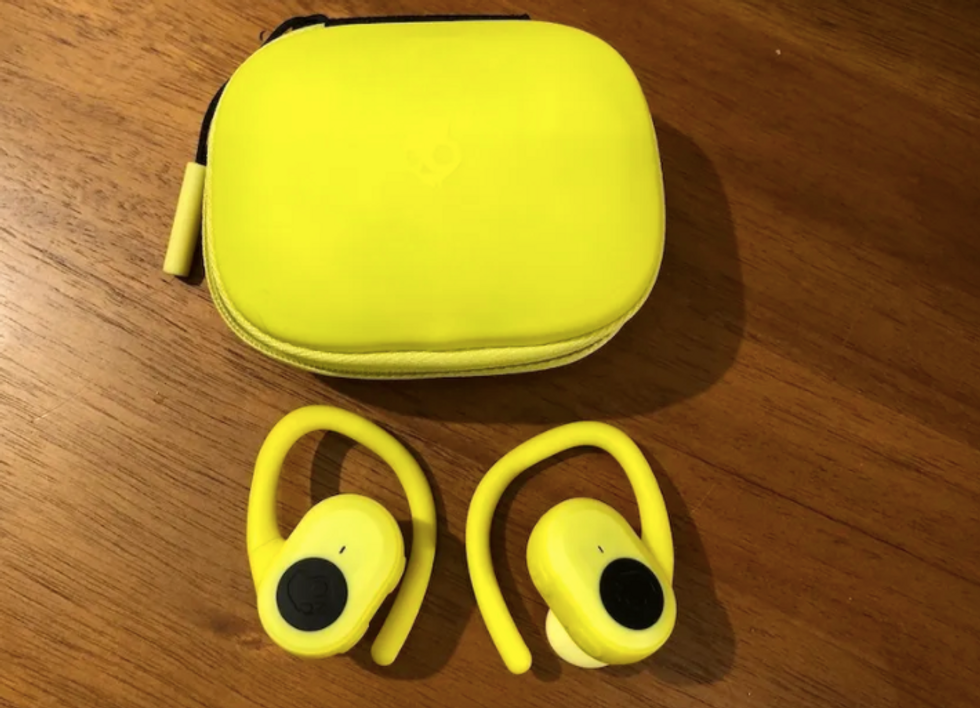 Larger with loops, the Push Ultra earbuds have a significantly different designGearBrain
The Push Ultra Wireless Earbuds are substantially different from the Jib True in design. These are much larger earbuds, and they also have loops that fit over the ear, and you can adjust them a bit, which does help to make them more secure as you wear them.

You get 40 hours of playback on one charge through the rechargeable case — more than the Jib True. And the sound is also very good and bright, podcasts are easy to hear, with music playback quite crisp.
Other big additions here are Tile trackers inside the earbuds. This means that when they're paired over Bluetooth, you can find them again if you're within a certain range. They're also waterproof so you don't need to worry if they drop in a water puddle — they're going to be fine.
We did have some trouble getting these to pair to each other. While you would imagine these would come out of their case and just work, in stereo, together — that wasn't always what happened. Instead, we would find that one of the earbuds would work, while the other didn't. And needing to re-connect the two as often as we did was a problem.
When we first reviewed these, they were $99.99, but you can know pick these up for just $49.99. They also come in different colors from neon allow, green, a sky blue and also black.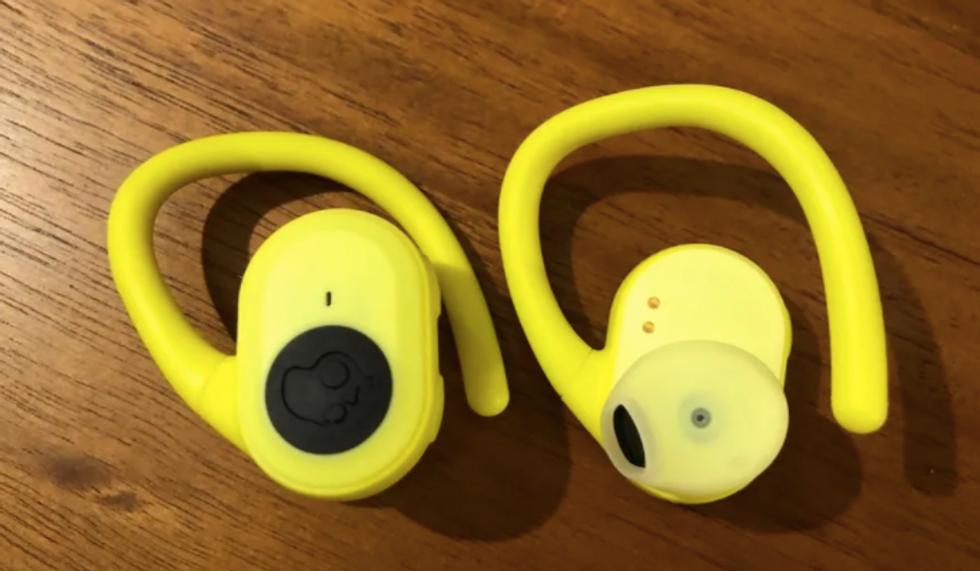 The Skullcandy Push Ultra earbuds have Tile trackers and a long battery lifeGearBrain
Which should you buy?

We always believe that the right device is dependent on what your specific needs are at the time. Both the Jib True and the Push Ultra are budget-friendly wireless earbuds that are likely to appeal to a number of users. We think the Jib True are particularly affordable, clocking in at under $30, and also have a very small shape and design.
The Push Ultra though recently had a price drop down to $49.99, making them half their original price, and just $20 more than the Jib True. And yet for that slight increase, you get a pair of wireless earbuds that have Tile trackers built in, a much larger battery life (40 hours vs 22 hours) and also better sound. The fit is a bit awkward in our opinion, but we think that may not be an issue for everyone.
So which one is the right one to buy? If you really want to keep to a budget, the Jib True are certainly good wireless earbuds, especially for their price. But if you can bring yourself to spring for a bit more in your budget, we think the Push Ultra may offer a new more features for not that much more money.