Like GearBrain on Facebook
Adding security and smart home gadgets can increase the value of your property by 5 percent, according a recent story on Realtor.com. Smart home technology can make your house a better place to live by making your living space safer and more valuable in the real estate market. Connected technology can also save you money by cutting down your electricity bills and more importantly, help you save time and stress.
Here are the top 5 smart home gadgets that can make your house more valuable.
1. Wi-Fi Enabled Garage Door Opener
Wireless garage door openers have exited for quite a period of time. However new advancements now allows you to access and monitor your garage from anywhere in the world.
You don't have to carry around the remote control device for your garage anymore. Mobile apps now allow you to conveniently access your garage anytime, from anywhere you want. Apps can also send notifications if you left the garage door open, helping you feel more secure. Plus, you can also manage who has access to your garage and create rules for automatic closing and opening. You can also set up to receive notification whenever the door is used, plus you can monitor your garage real-time access through live video streaming.
2. Smart Vent

Do you want to reduce your energy cost yet don't want to compromise your family's comfort?
Installing a smart vent is the perfect solution, increasing your comfort by customizing the individual room's temperature so you don't have areas where it's too hot or too cold. Smart vents can also reduce your energy costs and usage by up to 30 percent through room-by-room zoning.
By using smart vent technology, you have full control of how much air reaches to each area of your house. This is a perfect idea to balance your energy usage and your family's welfare. Air vents can also be pleasing to the eye, as there are companies that offer great designs that brings added beauty to your home.
3. Nest Protect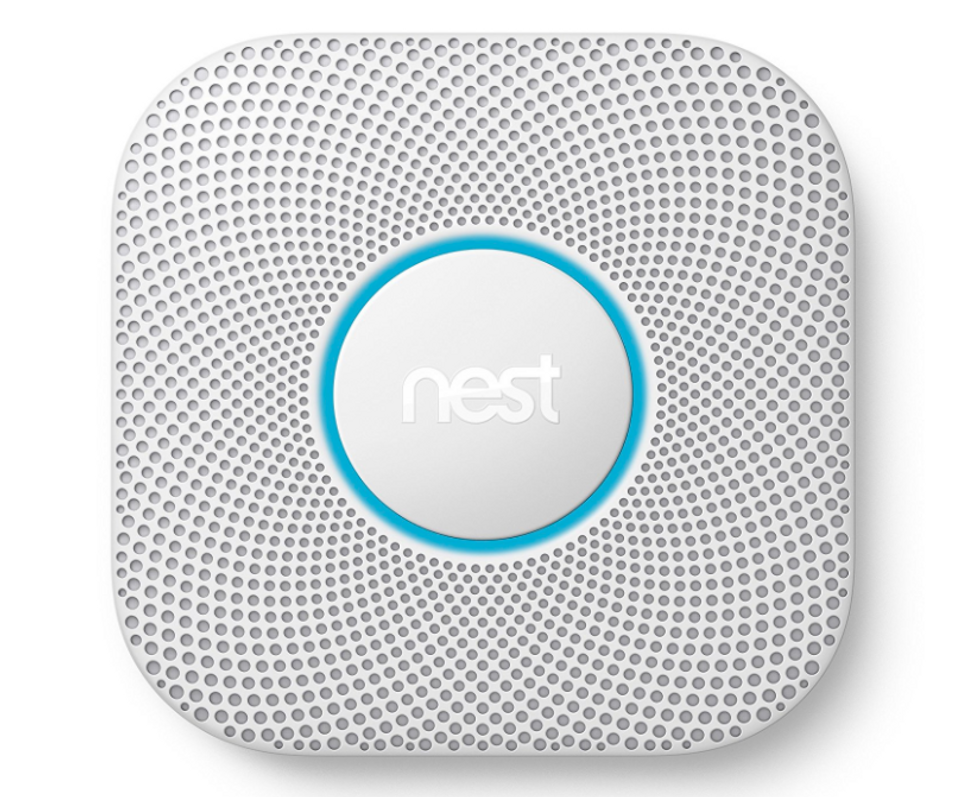 The Protect is a smart smoke alarmNest
The conventional alarm system goes off when it senses a problem, which can create concern: What could possibly cause the alarm to go off. Is it smoke? Burned popcorn?

Nest Protect is a smoke alarm that thinks, speaks and alerts your phone letting you know what's caused an alarm to sound. When the alarm goes off, you get an alert to your phone which tells you what's wrong. The device is very durable and can last up to a decade. Plus, it's the first alarm system that enables you to turn off the alarm from your phone.
4. Smart Lock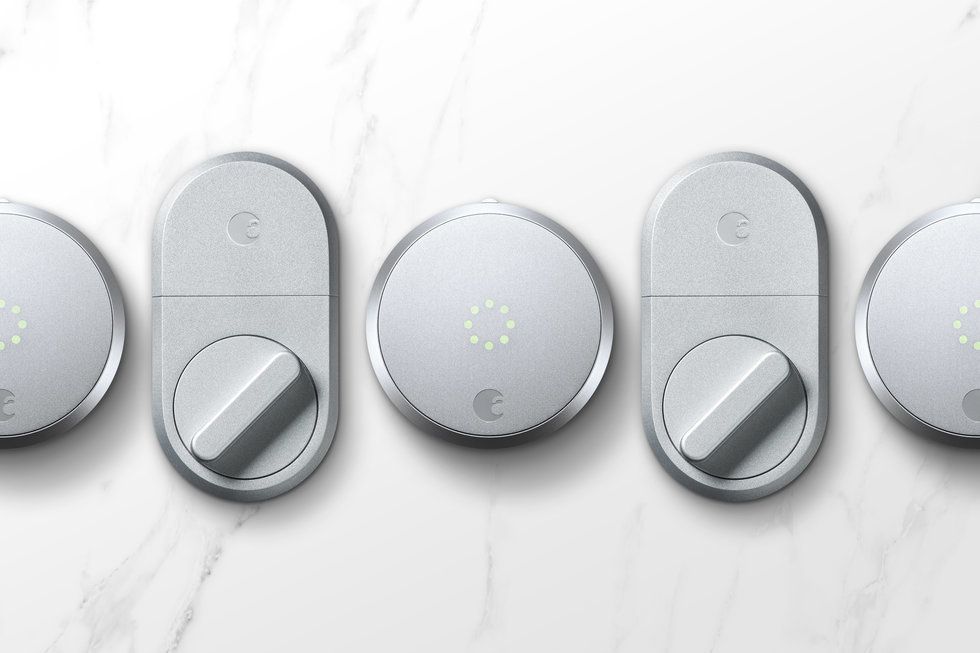 Smart locks are often easy to fit to your existing door and deadboltAugust
A smart lock is the gadget that can increase your sense of security, while also controlling access to your home. It gives you full control of your front door, even if you're a thousand miles away from home. At the convenience of your fingertips, you can keep the bad guys out and let the right people in.

Smart locks are easy to install and can be managed by your smartphone. By going keyless, your home has never been more secured.
5. Logitech Harmony Home Control

Logitech recently launched its new Harmony Living Home Line which is made up of three components. First is the Harmony Home Hub which controls AV and smart home devices via Bluetooth and Wi-Fi. Next is the mobile app which allows your tablet or smart phone to work as a remote control. Finally, the device includes a physical remote control.
With these smart home gadgets, you will have the peace of mind that your house is fully secured and safe for your family. With the use of connected technology, you can be on top of everything even if you're a thousand miles away. Install these gadgets now for a safer and more valuable home.
-Alyssa Winters writes frequently about the smart home space.
Like GearBrain on Facebook