Phyn, the water monitoring company, just nabbed a $12 million investment from its two parents, Belkin International and Uponor. The funds will help the company push deeper into the U.S. market, as well as into Europe and other global areas.
Water bills are a pain point of many homeowners — a huge expense that's tough to reduce. But the Phyn Plus, launched at CES 2018, is a device aimed at conserving this resource, used by both home owners and businesses.
Read More:
The $850 device does more than control water usage, it also monitors an entire system, able to find and detect leaks and conserve water usage. The Phyn Plus pings through pluming 240 times a second to pick up changes in water pressure — think freezing pipes, minute leaks and of course pipes that have burst. When it detects something, it can shut down water automatically.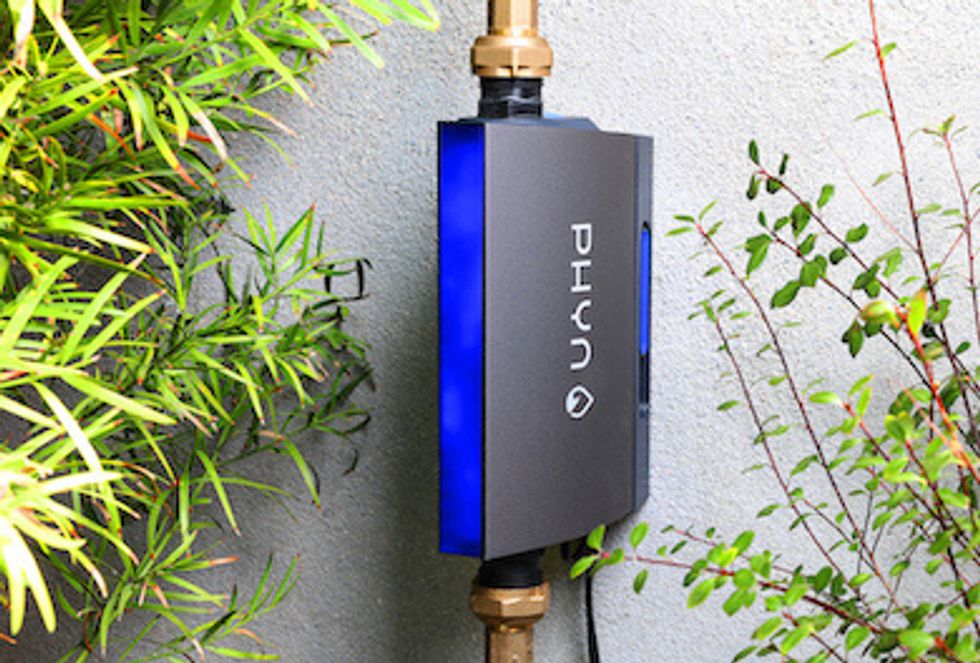 The Phyn Plus monitors water usage and detects problems from leaks to freezing pipesPhyn
On the conservation side, Phyn can read water usage down to the appliance from a sink to a shower, a toilet to the sprinkler system outdoors. You can read all those details in its smartphone app — which will also notify you automatically if Phyn detects southing wrong. The device can also learn over time about your unique water flow to better tell the difference between regular usage in your home, and potential problems.
Phyn has launched a pilot program with the City of Santa Fe, New Mexico, as well as a rebate program with Southern Nevada Water Authority in Las Vegas.
"Phyn has had a remarkable start to the year with our expansion into Europe, and exciting partnerships with insurance providers and municipalities," states Ryan Kim, CEO, Phyn. "This new round of funding is a validation of our current leadership position in the smart water solutions market and paves the way for us to continue to seize the incredible growth opportunities that lay before us."
The Buying Guide To Leak Detectors For Smart Home Systems - GearBraiin www.youtube.com