Like GearBrain on Facebook
Shots have been fired at Apple just hours before its HomePod smart speaker is due to open for pre-order — as rival Sonos cuts the price of its own speaker, offering two for the price of Apple's.
The offer, dubbed Sonos Two, is two of the Sonos One speakers for $349, the same price as the Apple HomePod, which opens for pre-order on January 26. Apple's speaker goes on sale on February 9 — eight months after it was first revealed last summer, and two months after it was delayed in December. The Sonos One's regular retail price is $199.
Offering two speakers is key here. By doing so, Sonos customers can enjoy stereo audio in one room, or place the speakers in different rooms for music throughout the house and control them with voice commands or their smartphone.
Controlling multiple speakers in different rooms is something the HomePod will not be capable of when it goes on sale next month. Apple says this function, which is part of its upcoming AirPlay 2 platform, will be added to the HomePod via a software update later in 2018, but hasn't specified when this will be.
Coinciding with the deal, Sonos published a blog post called Why Open Matters, highlighting the benefits of its speakers — how they work with a wide range of music streaming services, including those from Spotify, Amazon, Google — and Apple. In all, Sonos speakers work with over 80 music streaming companies.
By comparison, the HomePod only works with Apple Music, which requires a $9.99 monthly subscription and has no free, ad-supported option. A family plan costs $14.99 per month.

Sonos writes: "Since our early days, we've been agnostic about the sources of music and audio you can hear on Sonos, preferring to stay open-minded and let you make the choice."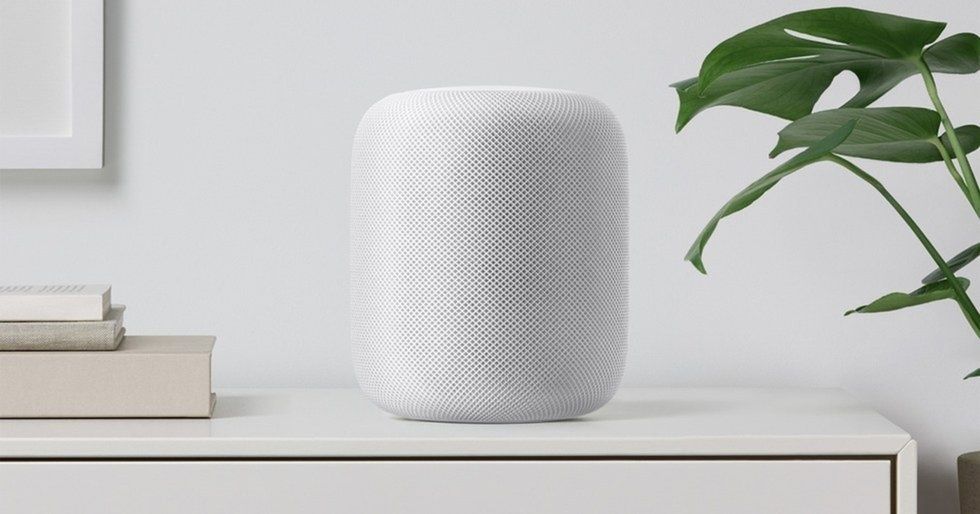 The HomePod costs $349 and opens for pre-order on January 26Apple
Physical connectivity could also be an issue for the HomePod. The smart speaker only hooks up to Apple devices via Wi-Fi. It cannot connect to devices via Bluetooth and there are no physical inputs like the industry-standard optical and 3.5mm connections.
Sonos also made a point of how its One speaker works with Amazon Alexa and will soon work with Google Assistant, too, giving consumers the choice of using whichever they prefer. And, once plans of adding AirPlay 2 to the Sonos One become reality, users will be able to control the speaker with Siri on their iPhone too.
All of this places additional pressure on Apple, Siri and the HomePod. Delayed, entering a market which is quickly maturing in the hands of Amazon and Google, and with a voice assistant which many consider to be less intelligent than its rivals, the HomePod's chances of a home run depend on simplicity and superior sound quality more than ever.
Like GearBrain on Facebook