Sonos, best known for making speakers like the Sonos Beam, has launched a new service, Radio HD, a $7.99 a month program that delivers all the radio, from more than 60,000 stations, that you want to hear without listening to one advertisement. In this way, the company is making a bet that people hate radio ads so much they'll pay to swipe them from their lineup.
The service is optional, and people can still tune in to the streaming radio service and custom music stations that Sonos has playing on its S2 app. But Radio HD will have a few extra features thrown in from sleep stations, with different sounds including rain or white noise, that you can tap to help you catch some shuteye. There's also, of course, the high-definition element, hence the "HD" part of the name, and Sonos says more stations, curated by artists, like Dolly Parton's Songteller Radio, will be coming to Radio HD as well. Plus you'll be able to skip and even replay songs that you don't or do like.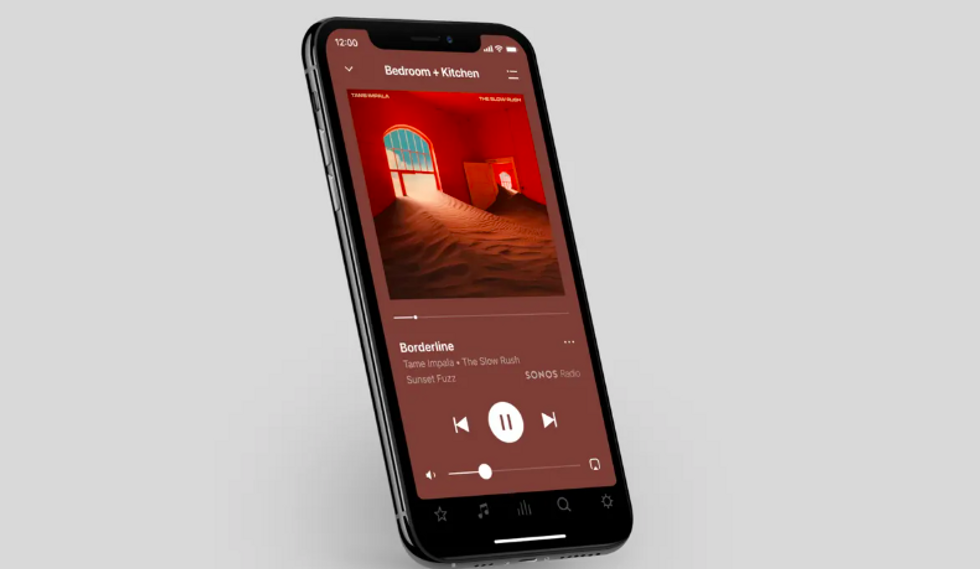 You'll access the new service through the Sonos S2 app, and only be able to play it on Sonos speakersSonos
Until now, people who bought Sonos could download the app and pick up the content for free. Radio, of course, is one the original ways people started to get content in their homes in the 20th Century — and every show was funded, or sponsored, by a company willing to pay. Ads propagated newspapers, television and of course the internet, where social media sites and even your email inbox are a swamp of ads.

But paid options that strips advertising from the content — think HBO or Netflix — for example have grown in popularity, buoyed likely though by the quality of the content they broadcast as well.
Will Sonos listeners feel artist-curated stations and an HD upgrade is worth the fee? Another wrinkle is the service will only work on Sonos speakers — and not on other devices, not even a laptop. That means customers will have to pony up at least $179, the lowest price for a Sonos speaker, before settling in to a $8 a month charge on top of it.
Want see if you think it's worth the $7.99 a month fee? You can sign up for a free 30-day trial through your Sonos account.