Like GearBrain on Facebook
Sonos has scrapped its controversial and somewhat unnecessary 'recycle mode', but owners of older products can still receive a 30 percent discount when they buy a new product.
The speaker company caused controversy in late 2019 when it introduced recycle mode. Owners of older 'legacy' products were asked to switch them into the new mode, which would permanently stop them from working, before dropping them at a recycling center or sending them back to Sonos. Owners would then receive a 30 percent discount on a new replacement.
Read More:
Sonos Amp - The Versatile Amplifier for Powering all your Entertainment - Black
Sonos argued that recycle mode was created to prevent unsuspecting buyers of older equipment getting an experience which is short of what modern Sonos products are capable of. This tied into Sonos' admission that legacy products would soon no longer receive software updates, and would likely eventually stop working properly.

This slow death of older Sonos devices is still likely to happen, with Sonos saying software updates for legacy products will stop in May. However, the company has now scrapped recycling mode.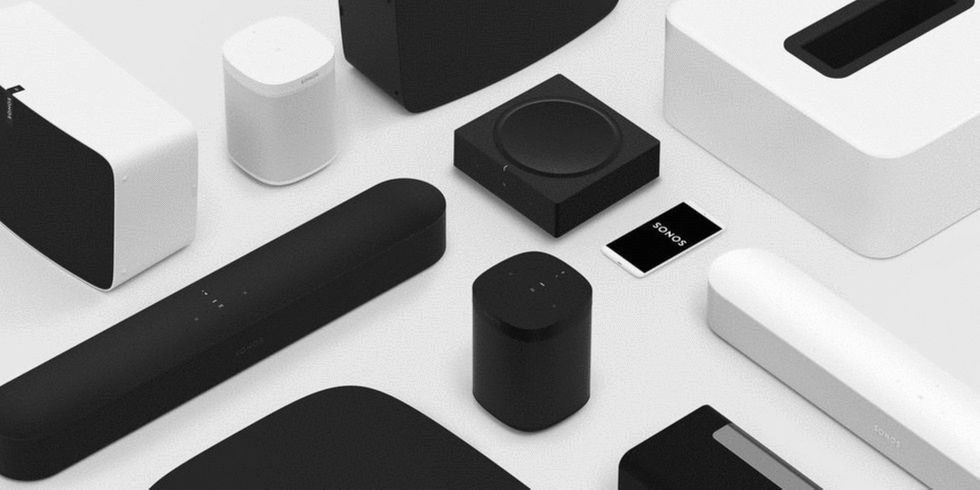 Owners of legacy products receive 30 percent off an upgradeSonos
Owners of older devices can still register their ownership of the products with Sonos (by providing the serial number), which entitles them to a 30 percent discount on a new replacement. They can then do whatever they want with the older equipment; keep it, sell it, recycle it or give it away. The new program is called Trade Up.

This is good news for Sonos owners, and especially those who have invested in the company from its early days over a decade ago. But it has taken several months, a U-turn and a public apology from the CEO for Sonos to get to this point.
At least now the new policy means owners of legacy Sonos products get to keep using them until they are eventually killed by lack of software updates, and they get 30 percent off a replacement.
Sonos One SL - Microphone-Free Smart Speaker - Black
From Your Site Articles
Related Articles Around the Web
Like GearBrain on Facebook