Like GearBrain on Facebook
With Samsung, Huawei, Royole and others all working to launch the first round of folding smartphones, it now looks like Sony also wants a piece of the action.
A recently published patent shows how Sony is considering future smartphones with screens that are not just flexible, but transparent too.
Read More:
Sketches demonstrating how the display can be folded and rolled up remind us of the flexible screens produced by Royole, which launched the world's first folding smartphone in November.
The Sony patent was filed with the World Intellectual Property Office (WIPO) in May this year, before being published on November 22 and spotted shortly afterwards by tech website LetsGoDigital.
Images accompanying the patent show two different types of future smartphone, called the "dual-sided transparent smartphone" and the "foldable transparent smartphone".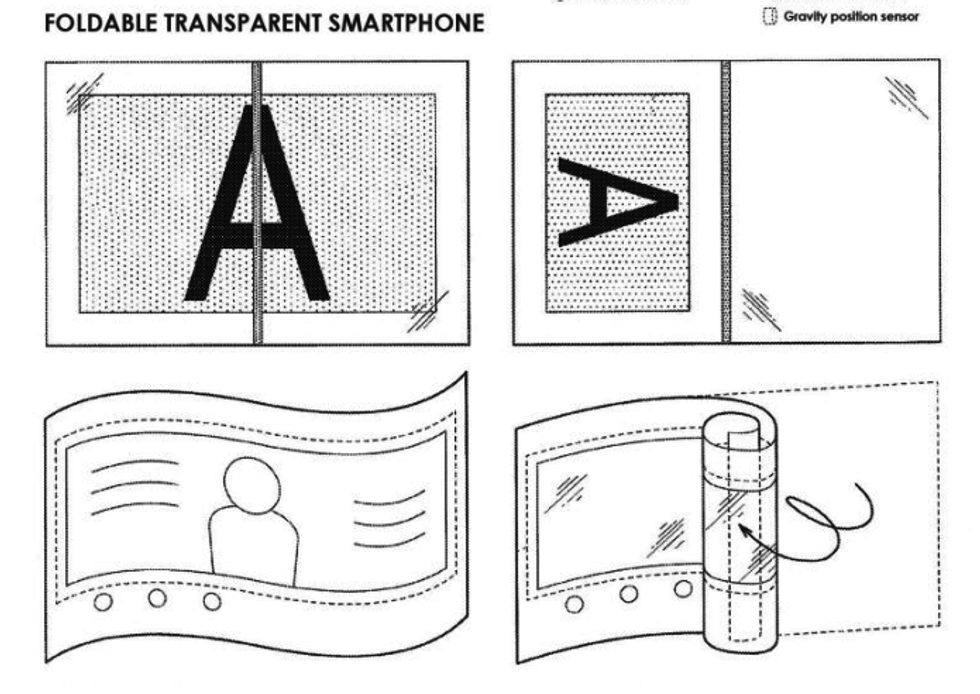 Lets Go Digital
The sketches show six different display modes for the transparent device, with the opacity of the screen varying in each picture and the user's hand visible through the phone.

Royole, a startup based in California and China, showed off its folding display technology this summer, demonstrating how it can be folded and even rolled up while still working as normal. A few weeks later, on November 1, Royole announced the FlexPai, the world's first smartphone with a foldable display, starting at $1,318 in the U.S., with starts shipping in December.
Later in November, Samsung revealed a folding smartphone of it own, but only as a prototype covered by a bulky body to hide the actual design. Known as the Galaxy F, the folding Samsung is expected to go on sale sometime in 2019, when folding smartphones from Huawei and LG are also likely to arrive.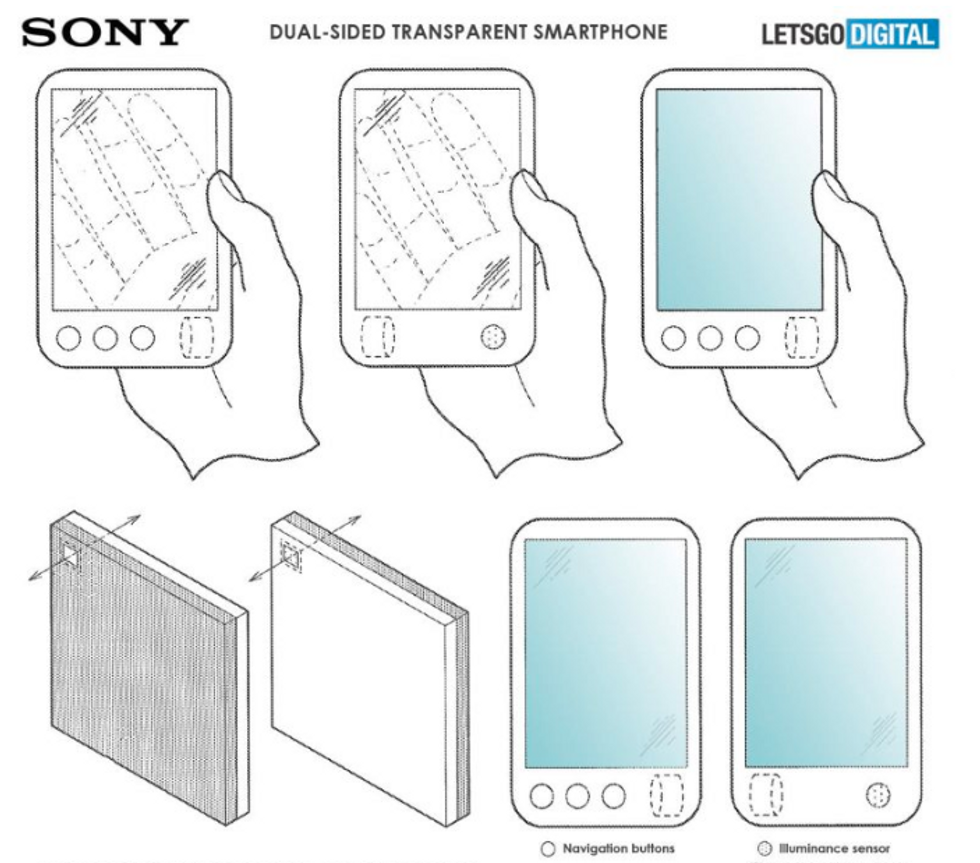 LetsGoDigital
With the patent only being filed in May this year, it is likely that Sony will bring its first folding smartphone to market a little later than its rivals.

All that said, we must remind readers that technology companies regularly file patents for technology, products and services which never actually go on sale, or even see the light of day as a working prototype. However, it is still interesting and exciting to see Sony working on new smartphone form factors.
Hopefully, the next couple of years will see Sony, Samsung, LG, Huawei and others launch smartphones which look very different to those currently on sale, ending the feeling of stagnation which has permeated the industry in 2018 and hampered sales.
Like GearBrain on Facebook