Like GearBrain on Facebook
As smartphone buyers grow bored from design stagnation, a little-known startup, Royole, is launching what it claims is the world's first folding smartphone.
Called the FlexPai, Royole revealed the Android-based handset at an event in Beijing, set to go on sale in China and Europe soon.
Read More:
US launch details are unknown for now, although eager buyers will likely import units from abroad once deliveries begin in late-December. The FlexPai is priced from 8,999 yuan ($1,295).
Six-year-old Royole showed off its flexible displays at the IFA technology trade show in Germany earlier this year, revealing plans were in place to supply the display tech to at least one major technology company. For now though, Royole has gone its own way and launched the FlexPai.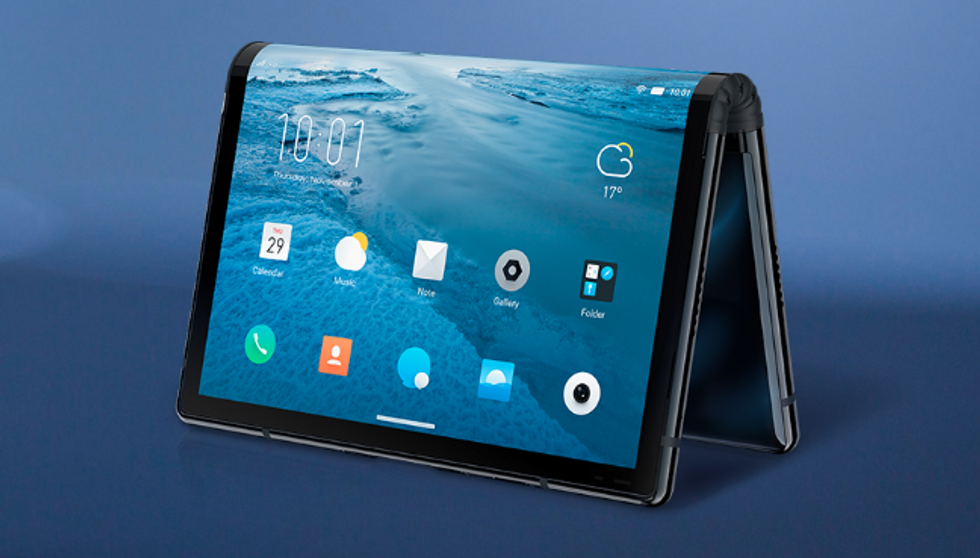 Royole
Founded by a group of Stanford engineering graduates in 2012, Royole has offices in Fremont, California, Hong Kong, and Shenzhen, China.
When folded open, the display measures 7.8 inches — about the size of an iPad Mini — and Royole says in testing the phone, it's folded 200,000 times without breaking.
When folded closed, the device has three separate display areas, on the front, back and spine, each serving a different purpose. The spine, for example, can be used to show notifications at a glance, similar to how Samsung used to employ the curved edge of its Galaxy smartphones.
This was somewhat of a surprise launch by Royole, as Samsung and Huawei were expected to be first to launch a folding smartphone. Samsung says it will show off its bending handset at a developer conference starting November 7.
The folding nature of the FlexPai means applications will need redesigning — and Royole has created a $30 million fund to incentivize and reward app developers who come up with smart ways to take advantage of the phone's unique design, .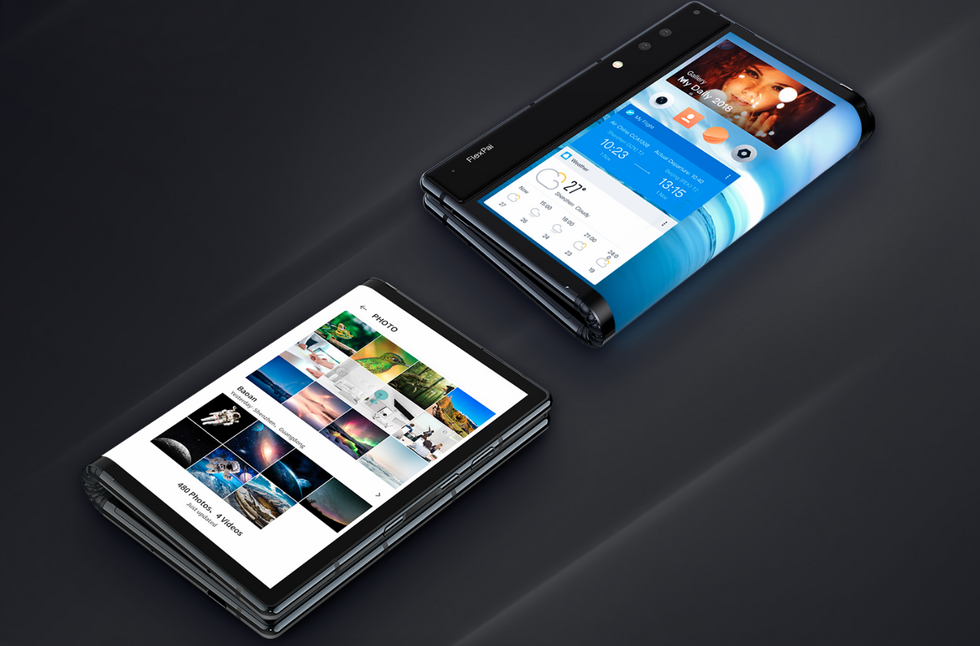 Royole
Folding phones could bring a breath of fresh air to the smartphone market, which has stagnated in recent years as devices launch that look almost identical to each other. Royole's new form factor means consumers could carry a much larger screen without it taking too much space in their pockets, bags or purses.

Dr. Bill Liu, Royole founder and chief executive, said: "It perfectly solves the contradiction between the high-definition large-screen experience and portability, which introduces a whole new dimension to the human-machine interface. The phone's inherent design will forever change the consumer electronics industry."
The specifications of the Royole FlexPai are in line with today's flagship smartphones. There is a 800-series Snapdragon processor, along with a rear camera system featuring a 20-megapixel telephoto lens and a 16-megapixel wide-angle lens. The phone lacks a front camera, because the camera's view can be displayed on the back of the handset when folded closed.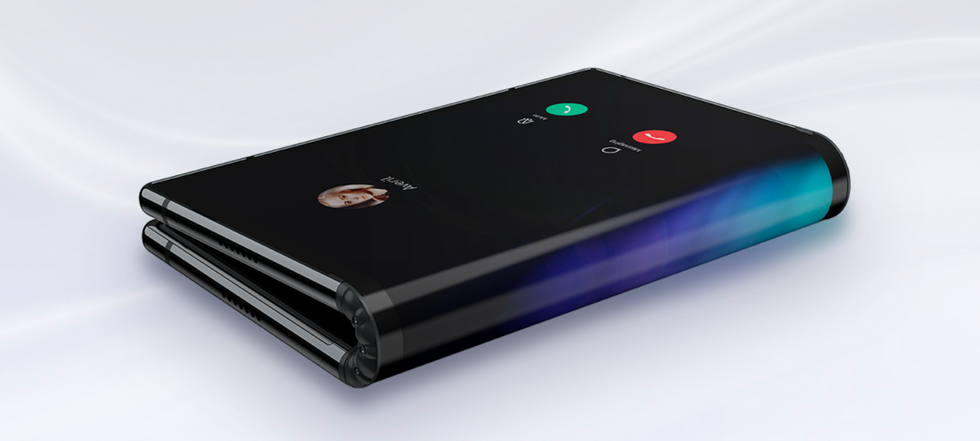 Royole
The phone runs Water OS, a version of Google's Android operating system developed by Royole. There is a USB-C port for charging, a fingerprint reader for unlocking the handset, and a microSD card slot for increasing its storage.

A prominent downside is the extra bulk caused by the folding screen mechanism. The phone weighs in at 320g, which is 50 percent more than other big-screen smartphones, like the iPhone XS Max and Samsung Galaxy Note 9.
With Samsung and Huawei, the world's two largest phone manufacturers, close to revealing folding devices of their own, it remains to be seen if Royole will become a major player in this new device category, or if the FlexPai is merely a way to promote its flexible screen tech to other manufacturers and drum up business.
From Your Site Articles
Related Articles Around the Web
Like GearBrain on Facebook