Like GearBrain on Facebook
There has been much talk over the last year of Samsung, LG, Huawei and Motorola working on folding smartphones, and the first are expected to arrive in early 2019.
Although little is known about these devices, the IFA technology show in Berlin has given us a glimpse of what their bendable displays might look like.
Read More:
Chinese technology company Royole — founded in 2012 and also known for its personal cinema headset — is a leading manufacturer of flexible displays and sensors for use in the next generation of smart devices.
On display to the public for the first time, Royole's bending AMOLED screens can be fitted to a wide range of devices, from folding phones to clothing. Royole's stand at IFA showed how the displays function perfectly even while being constantly folded and bent into an S shape. Their colors remain unchanged and the image they display is not distorted by the flexing.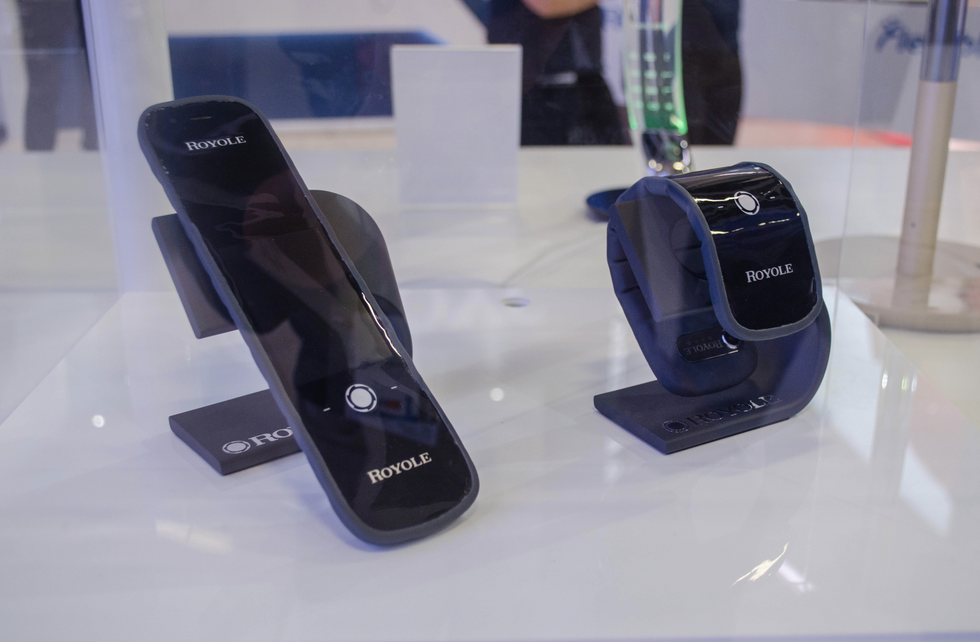 Royole prototype shows how a folding smartphone could workGearBrain
Although Royole will not reveal if it is working with any of the smartphone manufacturers mentioned above, the company says it will be showing off the display again at Mobile World Congress, the technology show in Barcelona where industry leaders reveal their next flagship handsets.
This is where Samsung is expected to show off the folding Galaxy X for the first time. If the Galaxy X features the folding screen everyone expects it to, then Royole will likely find its technology in high demand by rivals looking to make folding devices of their own.
Royole's displays can be used in a variety of industries, including consumer electronics, smart transportation, sports and fashion, education, robotics and the smart home.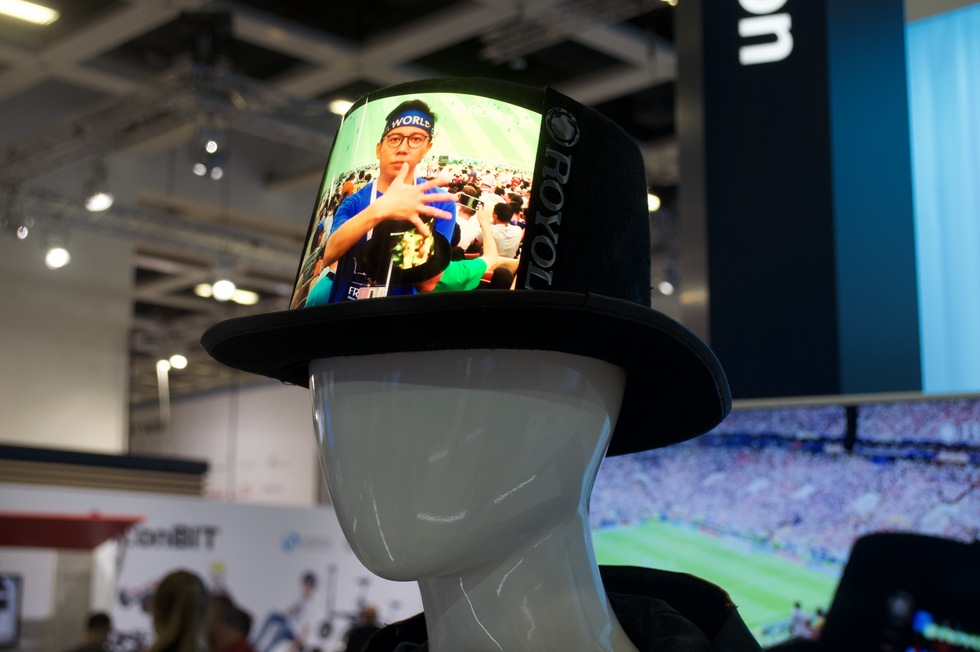 Stranger use cases include wrapping a display around a bowler hatGearBrain
At IFA the technology was also shown off in more eccentric ways, such as a display wrapped around a bowler hat and a handbag. Royole holds the record for the world's thinnest flexible color display, which is 0.01mm thick.
"While curved displays have been the talk of the tech world this summer, Royole has developed and is now mass producing the next generation of fully flexible displays," said Dr. Bill Liu, Royole founder and CEO.
Liu added: "Our patented fully flexible displays are thin, lightweight, rollable, and feature high-resolution and high-color saturation providing stunning image clarity and quality. Our engineers are currently working with over 220 partners worldwide to change the way people interact with technology in their personal environments."
More from IFA 2018:
Related Articles Around the Web
Like GearBrain on Facebook