DIY security firm Swann has added a new device to its stable, a Wi-Fi-enabled Floodlight Security System, which is an all-in-one product that includes a security camera, motion sensor and smart light.
Connecting to Wi-Fi means the floodlight can send alerts back to a home owner when the system is tripped. Users can use the 1080p HD security camera to pick up color visuals — even facial details or a car model — whether it's day or night. The camera itself uses heat and motion sensing technology to help it read what's happening nearby.
Read More:
Features

When set off, the new system turns on two LED floodlights — each with 2500 lumens of light — and sets off an alarm. Video recording starts, and users get pinged on their device. There's even two-way talk built into the security system as well.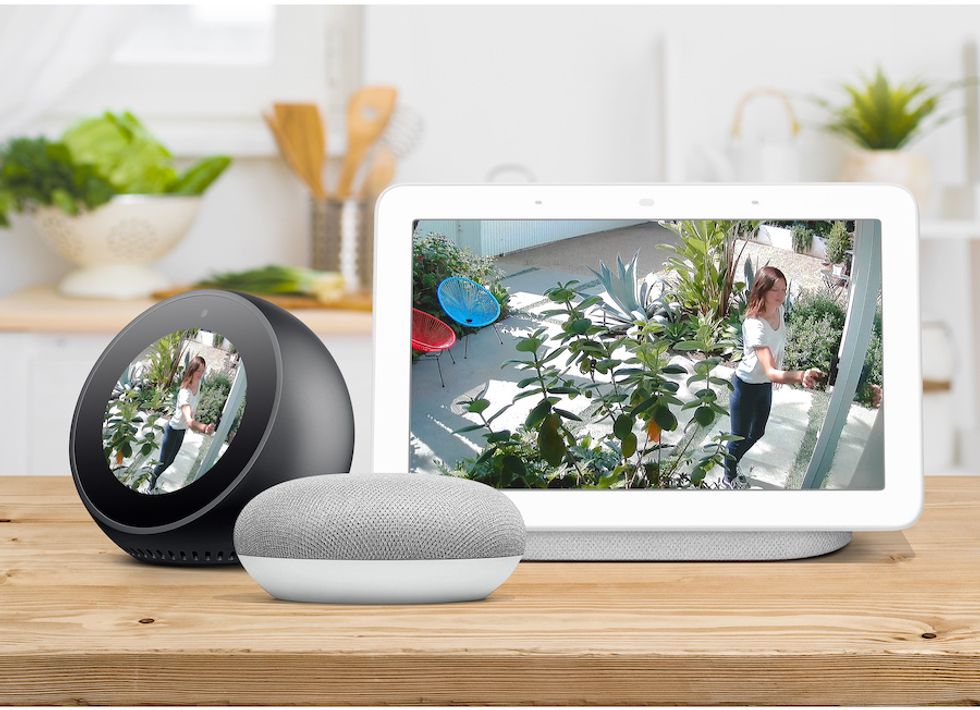 The new Wi-Fi Floodlight Security System integrates with Amazon Alexa and Google AssistantSwann
For those who like to customize their devices, Swann makes that easy, by allowing users to change the brightness of light (perhaps they have close neighbors) as well as the loudness of the siren. And the entire system can be controlled — turned on and off — through their mobile device.
Two-way audio means customers can talk to anyone in the vicinity of the floodlight, such as delivery people, so they know where to drop boxes and packages, perhaps in a hidden, safer, location then a porch.
For those on vacation, or using the system on a second home, they can access videos, with audio, from the system's local memory for up to seven days — and clips can also be upload to the cloud for two days. The ExtraSafe Plan from Swann can extend storage for longer in the cloud.
Amazon and Google integration
Working with both Amazon Alexa and Google Assistant means the device can be control via voice such as "Okay Google, show me the front yard," which brings up a view on their TV if they're also using Chromecast. Prefer Amazon's voice assistant? You can ask, "Alexa, show me the front door," and send the video straight to an Echo Spot, Echo Show or the 4K Fire TV.
The device, which will be available in May, works on the SAFE by Swann app, which also controls Swann's Wire-Free Smart Security Camera, its Wi-Fi Indoor Security Camera and its Wi-Fi Outdoor Security Camera, which GearBrain reviewed in 2018. Customers can choose between black and white casing, and can buy the $179.99 device either online, or at stores including Best Buy, Fry's Electronics and more.
"We are excited to launch the Floodlight Security System as this product truly focuses on preventing crime and smartly connecting people with what's currently happening via their mobile device," said Mike Lucas, CEO at Swann. "At Swann, we recognize that perimeter security is the key to deterring unwanted activity and having the peace of mind that everything is okay at home or business."
Swann Floodlight Security Camera System Full HD 1080, Alarm Siren, 2-Way Talk youtu.be