Facebook has refreshed its entire look — a new design that is centering the content people see from friends and groups that they follow, and widening the navigation bars, in particular the one on the left. But while you may be eager to try out the new design, be aware that Facebook has confirmed not everyone can switch back to the classic mode — and some people are finding that switching is also causing features on the social media site to stop working.
While Facebook is, currently, allowing most people to flip back to their usual view, the company told GearBrain that a "test group," is not being allowed to switch back once they've enabled the new mode.
"It's a small group globally, but this is a common thing for us to test to see how people engage with new products or interfaces," a Facebook spokesperson told GearBrain by email.
One reader, in fact, sent GearBrain images showing they can't flip back with the method we outlined below. Another told us that switching froze the web site, so they couldn't log in or out from Facebook at all. So note that while you may be invited to try the new look, you may not find a switch to return to the view you've grown comfortable using — or you may find Facebook is causing some glitches.
Facebook Portal Smart Video Calling 10" Touch Screen Display with Alexa White
New look

If you do switch, you'll find the new look is subtle but for some off-putting at first. Stories appear a bit more prominently at the top — actually now on top of where you'd type in your status. You can also see which friends are currently online more clearly — and they're still marked by a green circle — which have usually squeezed into a small space on the right.
Shortcuts have also moved, now on the left from their space on the right rail — and some believe this is giving the entire social media site more of. Pinterest look. (We don't entirely agree.)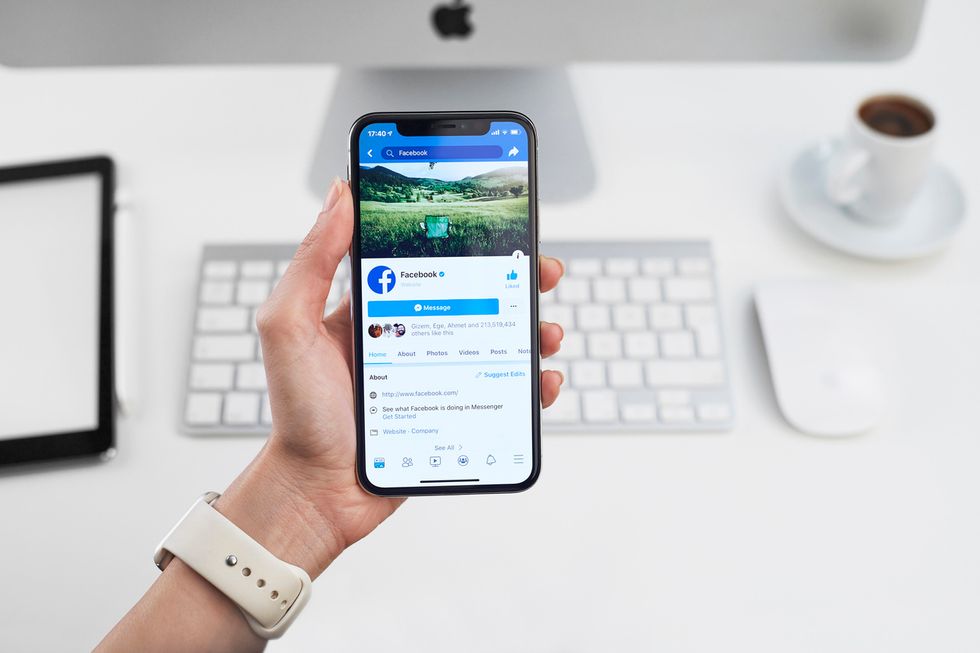 Facebook has a new look which gives more prominence to Stories Getty Images
Facebook is also adopting the dark mode that's come to many interfaces from Twitter to iOS. That just flips the background to a dark gray, which makes the Facebook's icons and photos really pop.

But for those who flipped over and now miss the older format, it's relatively easy to switch back for some. Here's how to find out of Facebook is giving you that option:
Step 1: If you're in the new design, head over to the upper right where your profile image appears in a circle. You'll want to click on this.
Step 2: A menu will pop open, and if you look down you'll see the option to "Switch to Classic Facebook." (You'll also see, above that, the option to flip into Dark Mode, if you want, or switch out of that.)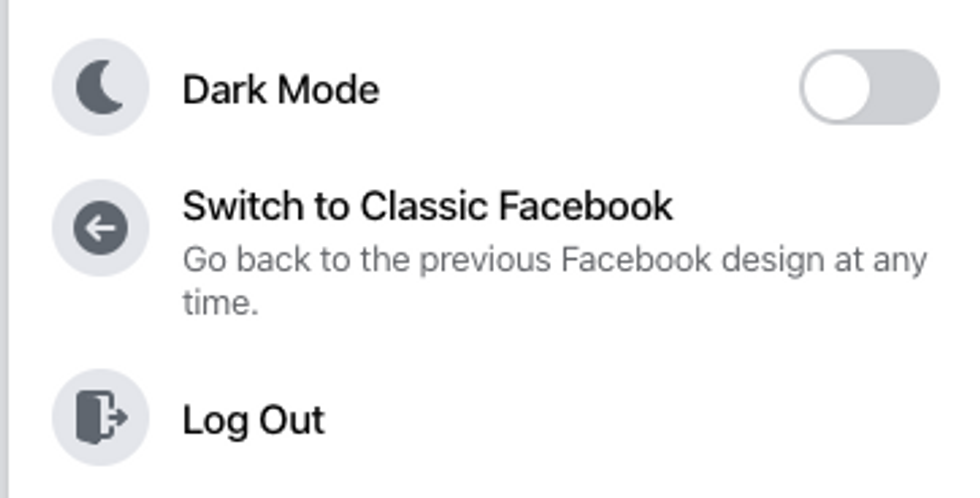 Some can switch back to Classic Facebook easilyGearBrain
Step 3: There's an arrow to the left of the word, and you'll want to click on that.

Step 4: You'll see a pop-up appear, with Facebook's request for your comments. You'll be asked to rate the Facebook Beta one a scale of one to five, and then tell them why you're switching back. Options include:
Too slow to load
Missing feature
Don't like the look
Difficult to learn
Too hard to use
Can't find things
Other
And you can also skip this step if you choose. Once you submit, you should be back in the old design.
If you actually want to switch back to the new design, Facebook is allowing you to do this as well — for some people. Here you'll go back to the upper right again, and click on the upside down triangle. Another menu will drop down, and you'll want to click on "See Facebook Beta." Click on this, and you should be set.
Facebook Portal TV Smart Video Calling on Your TV with Alexa Black
Switching to Chrome
One reader emailed GearBrain this week, and found in switching to the new design on Internet Explorer, his Facebook page on his desktop essentially froze. None of this drop down menus worked, and he could only get on to the page by going through the mobile app.
But, after switching to the Chrome browser, he was able to not only get into Facebook and make the page work again — he was also able to switch back to the old version as well. So we recommend trying Chrome too, if you are having trouble after testing the new version too.
Not everyone can switch back
Again, we're hearing that not everyone can switch back. One reader sent us the image below, showing how they aren't offered the option to switch back to Facebook Classic. This wasn't clear when they first tried the new beta, so just note that you may not be able to go back as well.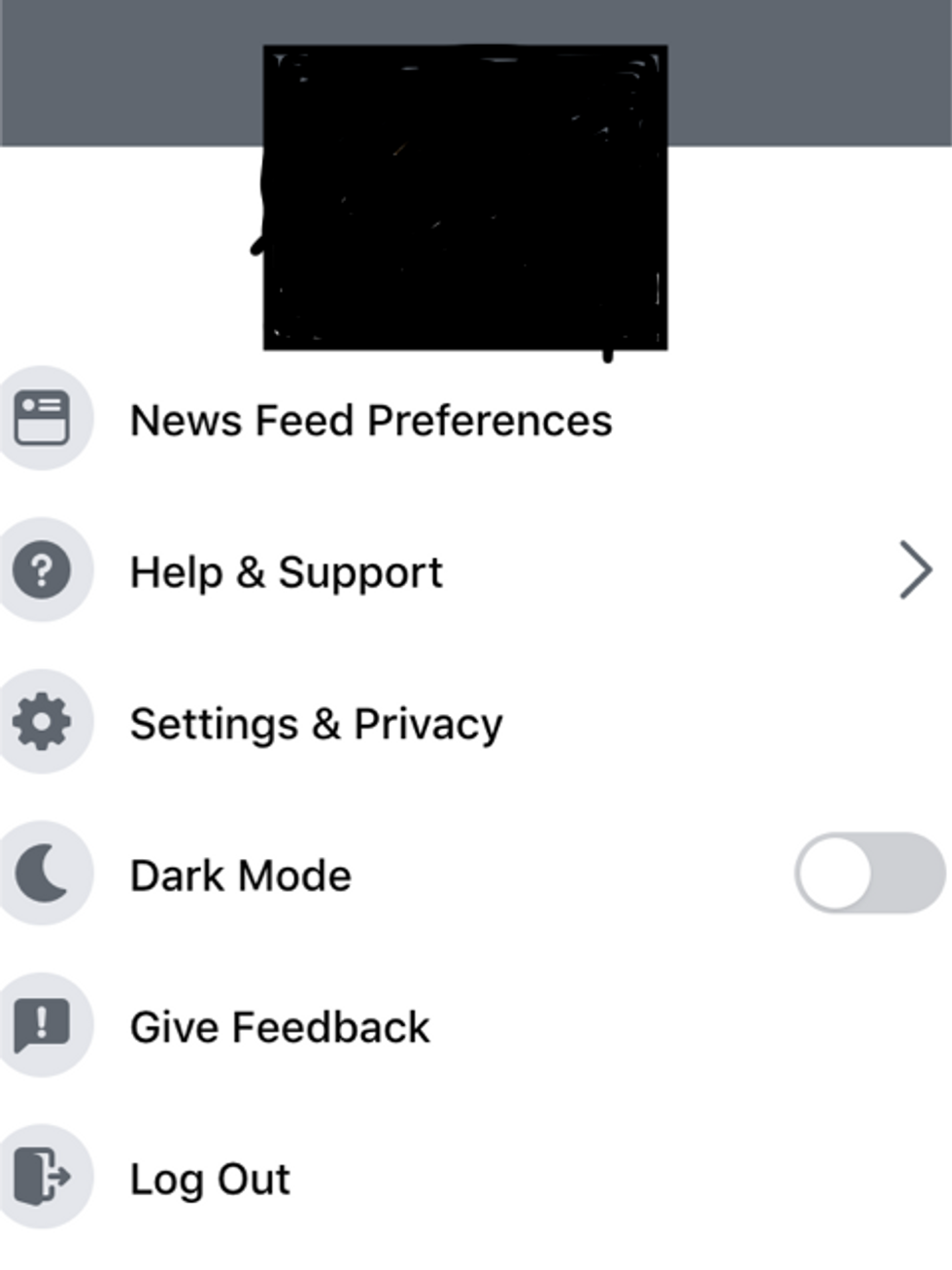 Not everyone has the option to switch backGearBrain
Originally published February 17, 2020. Updated February 24, 2020 with user images, and February 25, 2020 with Facebook comment. Updated again March 29, 2020 with additional user details.
Unboxing Facebook Portal Plus in less than 10 seconds www.youtube.com