Like GearBrain on Facebook
Of the mere 8.5 percent of Americans who claimed to be able to name a female leader in the technology industry, just four percent actually could — and a quarter suggested Siri and Alexa.
The statistic comes from a survey of 1,000 American consumers, ages 18 and older, on their perceptions of the gender gap within the technology industry, and of artificially intelligent assistants.
Conducted by LivePerson, a company which specializes in the use of bots and automated messaging systems for companies to engage with their customers, the survey paints a damning picture of gender imbalance across the tech industry.
Of the 1,000 people asked, 53.2 percent said they never wondered why the default voice for assistants like Siri and Alexa is female. The only demographic that had thought on this were those in Generation Z, between the ages of 18 to 24, with almost 58 percent saying they had previously thought about why AI assistants use female sounding voices out of the box.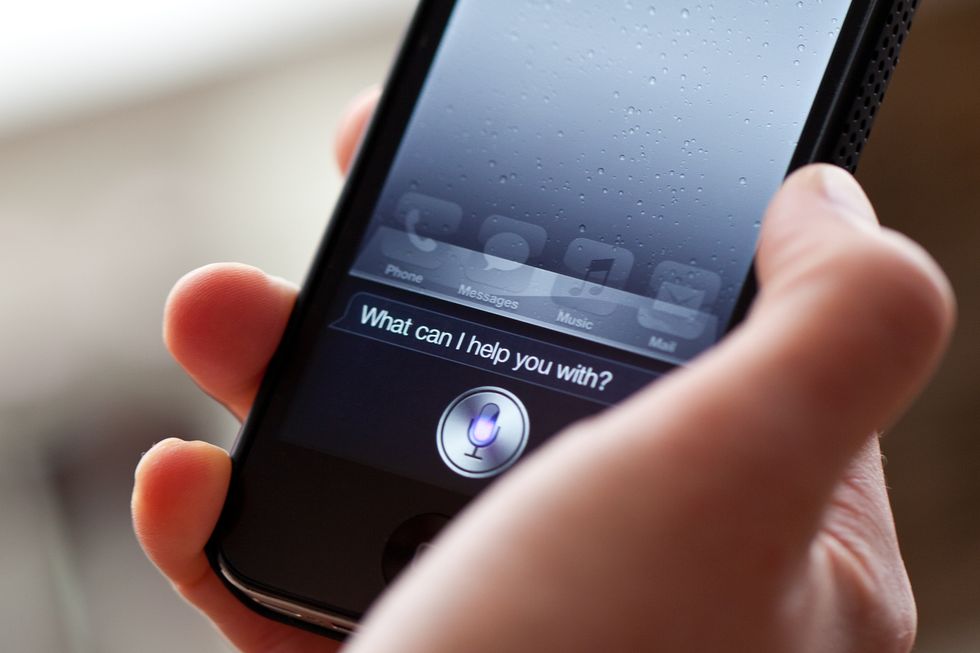 Siri has a male voice too, but female is Apple's defaultiStock
Amazon's Alexa has a woman's voice, and so too does Google Assistant. Apple's Siri also has a woman's voice as the initial setting, but can be changed to a man's in the iOS menu. Samsung's Bixby is also female by default, using a voice called Stephanie, but can be changed to John or Julia.
The survey found that just 8.3 percent could name a female leader in the technology industry. When challenged, however, on this only half of those — 4 percent overall — could actually name someone. Of that 8.3 percent, a quarter named Siri and Alexa as female tech leaders.
Female leaders in technology include YouTube chief executive Susan Wojcicki, Facebook chief operating officer Sheryl Sandberg, former Yahoo CEO Marissa Mayer, and Meg Whitman, who was the chief executive of HP until February this year.
The top four male technology leaders named in the survey were Bill Gates, Steve Jobs, Elon Musk and Mark Zuckerberg.
The survey also found that the majority of Americans would trust large technology companies more if they had a woman in charge. It also found that women felt more strongly about this than men — 65.8 percent vs 51.7 percent.
We decided to ask Alexa, Siri, Bixby, Cortana and Google Assistant if they were a man or woman, and below is what they said. Some had several different answers, so we have included them all.
Amazon Alexa:
Apple Siri:
I am genderless. Like cacti. And certain species of fish
Animals and French nouns have genders. I do not.
I was not assigned a gender
I am Siri
Google Assistant:
I'm all-inclusive
Well, I'm actually AI software. So i'm neither. Woah!
I eat gender roles for breakfast
Well, although my voice sounds female, I'm actually AI so I'm neither. Crazy, huh?
I try to stay neutral
Microsoft Cortana:
Samsung Bixby:
I don't have a gender
Gender doesn't matter in our friendship
I noticed you didn't mention 'Bixby' as an option
I'm not a member of any gender
I don't think I'll ever have a gender
Hmm, good question. I don't have a gender
I don't really fit in human categories
I'm not really plugged into the gender game
I really don't identify as any gender
I'm your friendly neighborhood Bixby
Like GearBrain on Facebook