Like GearBrain on Facebook
Technology comes in all shapes and sizes (not to mention prices) so it can be difficult to know what to buy for the tech lovers in your life. We reckon it's best to buy something that will compliment what they already own, rather than going all-in on a major new product.
With that in mind, here is a list of tech products which we think make great gifts for the 2019 holiday season. A lot of bases are covered here, including music, smartphones, gaming, photography and the smart home.
Tile Sticker and Slim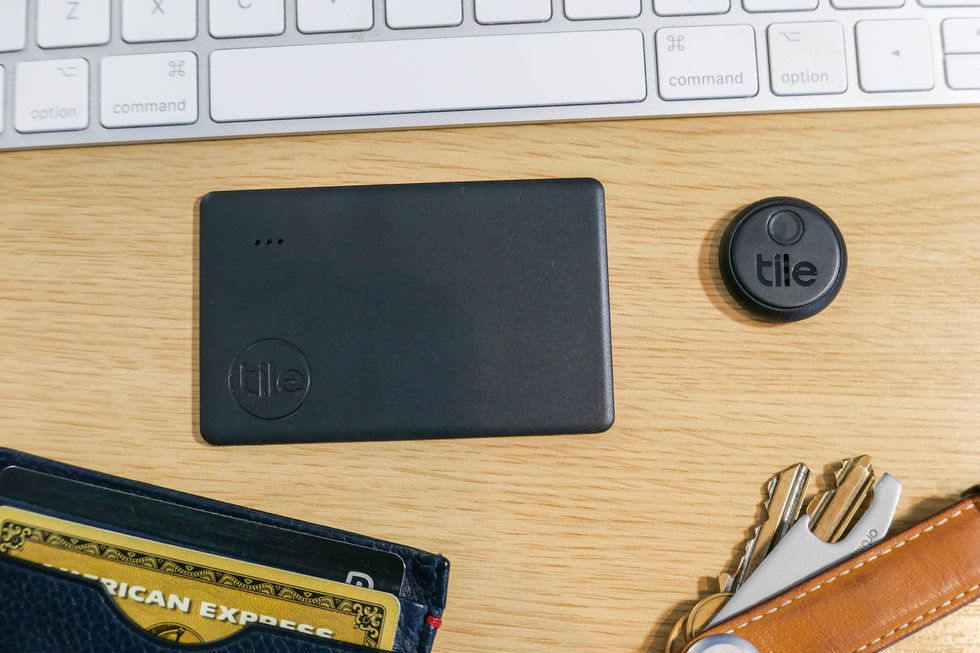 The Tile Sticker, right, battery lasts for three yearsGearBrain
The technology fans you know probably spend more than most on their gadgets, and would hate to misplace them. As such, we recommend the new Sticker and Slim Bluetooth trackers from Tile.

Both of these work in the same way, using a Bluetooth connection with your smartphone to tell the Tile app their location. You can tap on them in the app to signal an alarm to help you find them, and if they are out of Bluetooth range you can mark them as lost in the app, Then, if a fellow Tile user comes within Bluetooth range of your lost item, you'll be given the location.
The Sticker comes in a $40 two pack and can be stuck to just about anything, while the $30 Slim is designed to slip neatly inside a wallet, purse, or the pocket of a bag, briefcase or passport holder. What's more, even if they already own some Tile products, they'll unlikely be disappointed by receiving a couple more.
Shop Tile's New Sticker - the smallest, easiest tracking solution of all!
Beats Solo Pro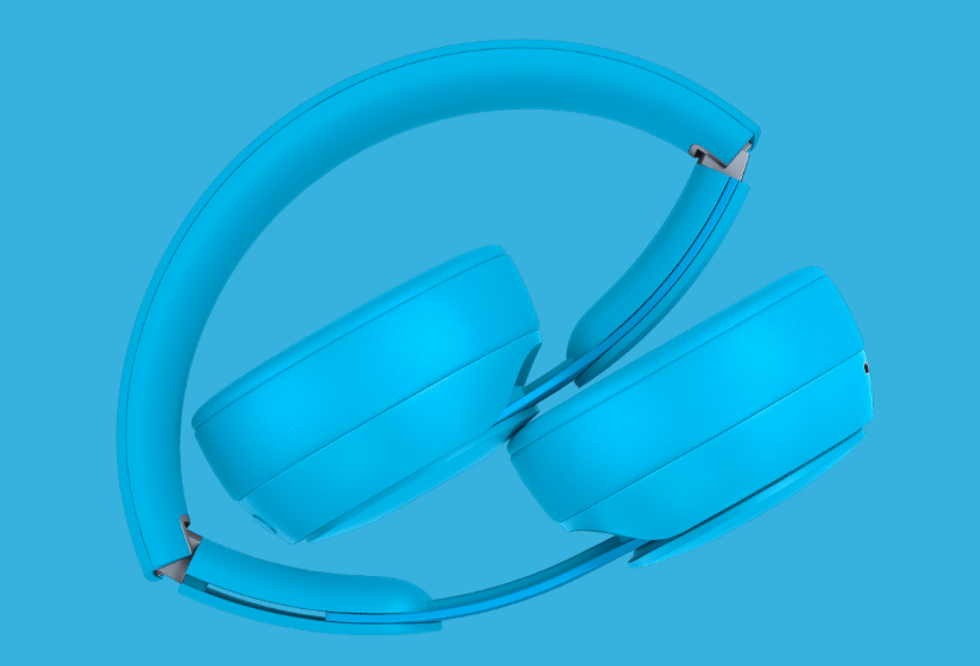 The new Solo Pro are the first Beats headphones with active noise cancellingBeats
Apple-owned Beats announced its new Solo Pro in mid-October, and they are the company's first on-ear, active noise-cancelling headphones. Priced at $300, they fall just below pricier options from Bose and Sony, and are available in a wide range of colors, from stealthy black to red and bright blue.

As with other noise-cancelling headphones, the Beats Solo Pro has a microphone on the outside to feed environmental sounds into the wearer's ears with the press of a button. Press the button again, and the active noise cancelling creates artificial silence. The battery lasts a claimed 22 hours with noise-cancelling switched on, or 40 hours with it switched off. These headphones can be pre-ordered now and arrive in stores on October 30.
Wyze Bulbs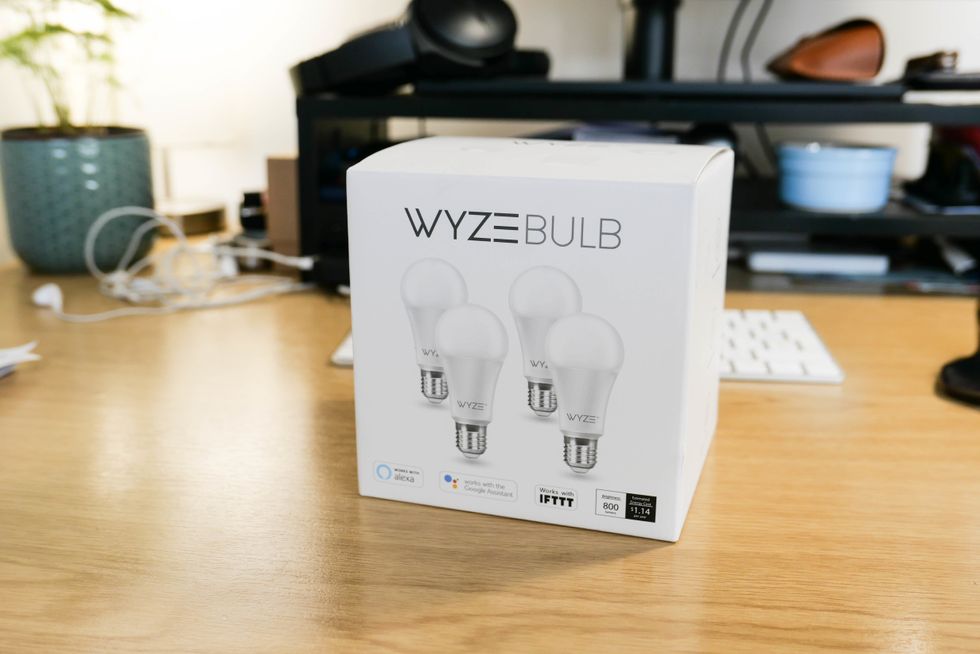 A four-pack of Wyze Bulbs costs $30GearBrain
Cut-price smart home company Wyze sells a pack of four light bulbs for just $30. Unlike some other smart bulbs, these don't require a hub or any other hardware to set up, as they connect to your Wi-Fi network, then are controlled using the Wyze smartphone app.

These aren't full color bulbs, so are limited to shades ranging from a cool, bluish white through to a warm, orange glow, but we've found that covers the majority of use cases. As well as the Wyze app, these bulbs can be controlled by speaking to Alexa or Google Assistant, and they work with IFTTT, too.
Wyze Bulb 800 Lumen A19 LED Smart Home Light Bulb, Adjustable white temperature and brightness, works with Alexa and the Google Assistant, No Hub Required, 4-Pack
Wireless car phone charger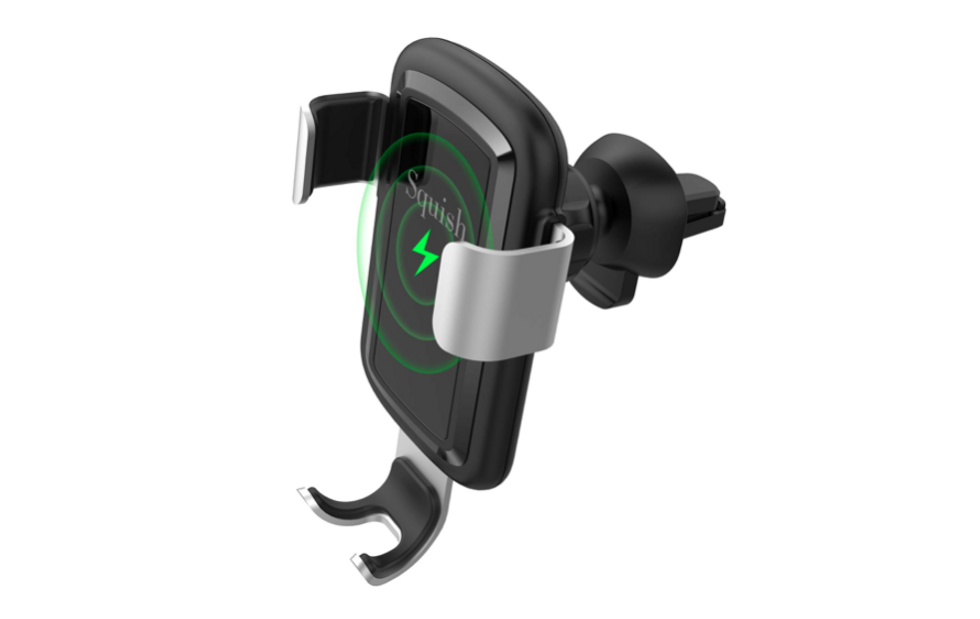 Wireless phone chargers work with most new flagship handsetsSquish
Buying smartphone-related gifts can be tricky unless you know exactly which model the recipient owns. To make things easier - and to appeal to as many people as possible - we've suggested a wireless car phone charger. So long as their phone has wireless charging (there's a comprehensive list here), then slotting it into this car mount will top up the battery.

Although the charger still takes up one of the car's USB ports, we think it's a more convenient solution than having a cable dangling from the phone itself. There is a broad range of options on Amazon with prices hovering around $30.
Qi Wireless Car Charger Mount Automatic Clamping Peteme Dashboard Air Vent Gravity Sensor Phone Holder Compatible with iPhone X/Xs MAX/XS/XR/X/8/8+,Samsung S10/S10+/S9/S9+/S8/S8+
Google Stadia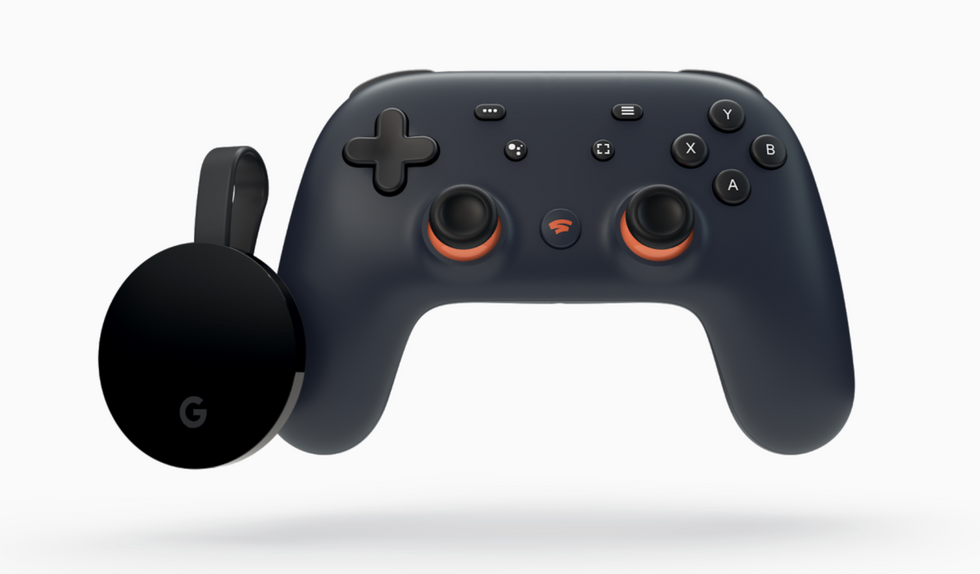 Stadia starter kit includes Chromecast and gamepadGoogle
Expected by many to pave the way for the future of video games, Google Stadia launches on November 19. It's a streaming service where AAA video games can be played on almost any device with a screen - like your TV, or a phone, computer or tablet - and all without an expensive console.

Even if your loved one already has a game console, they could well be impressed to find the Google Stadia Founder's Edition under the tree this holiday season. For $129, the pack includes a Google Chromecast Ultra for connecting to your TV, the Stadia gamepad, and three months' access to Stadia.
Google Nest Hub Max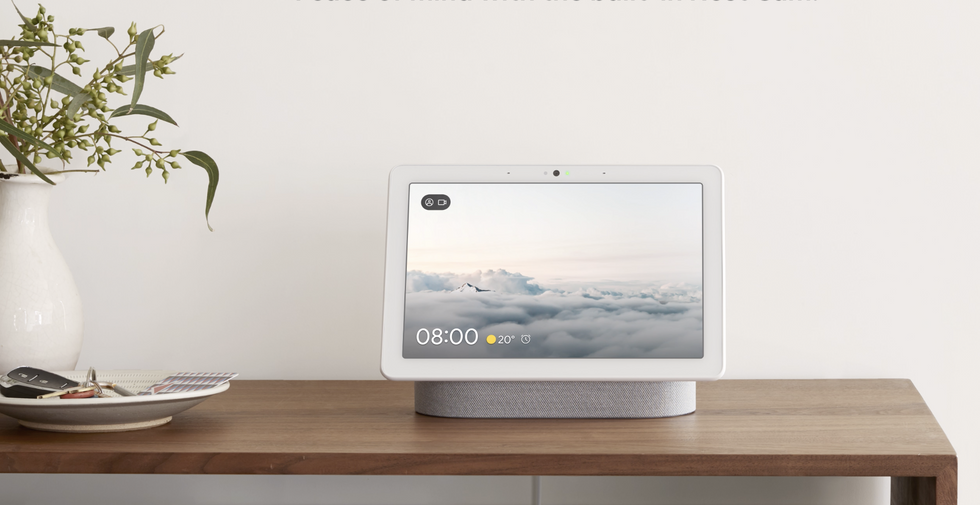 The Nest Hub Max costs $229Google
This smart display is a bigger version of the original Google Home Hub from 2018, but also includes a camera for video calls. That camera also recognizes you, allowing the baked in Google Assistant to show up information relevant to you - like your next calendar event. You can control all manner of smart home devices by speaking to the Assistant or tapping at the display, which doubles as a digital photo frame when not in use.

YouTube videos and content from Amazon prime Video (but not Netflix) can also be watched, and we think it makes a great kitchen gadget, showing you recipes on its high-resolution, 10-inch display.
Ikea Symfonisk WiFi Sonos speaker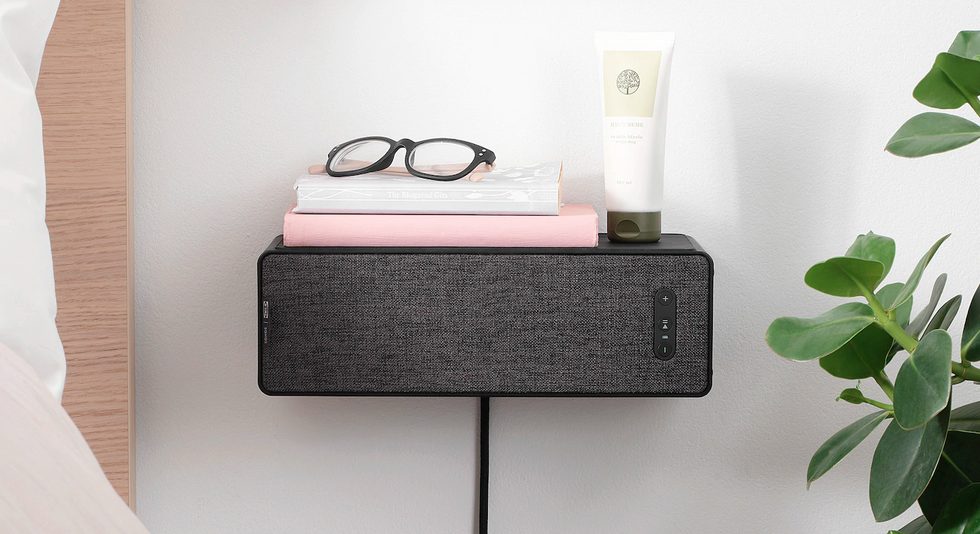 The Symfonisk speaker doubles as a shelf or bedside tableIkea
Ikea recently teamed up with Sonos and launched a pair of new smart home speakers. One doubles as a lamp, while this one can be wall-mounted to double as a shelf or floating bedside table.

As well as looking good and being practical, the speaker works just like any other Sonos, so you can control it from your smartphone, use it with Alexa or Google Assistant, and add it to any Sonos network already set up in the home. The speaker costs $99 and is available in black or white.
Polaroid Lab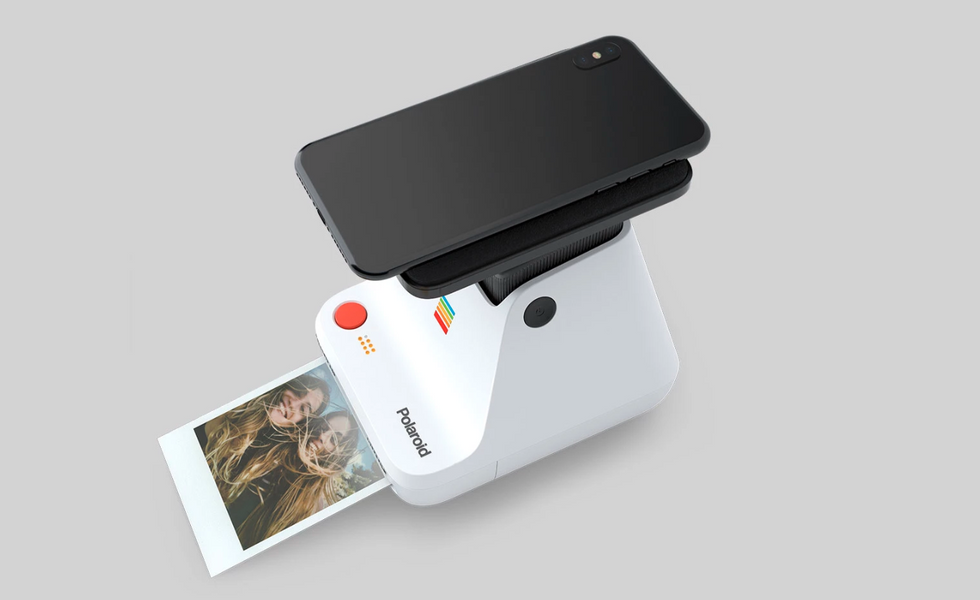 The Lap uses real photochemical technology to produce imagesPolaroid
Finally, your tech-loving friends probably take more photos than most, but do they ever actually print them out? Probably not. To change this, try the new $130 Polaroid Lab. Announced in September, the Lab uses real photochemistry to take images from the screen of your phone and print them onto Polaroid paper.

The image quality isn't photo-realistic, but that's not the point. Instead, the results offer a certain charm usually missing when viewed on a phone screen or Instagram profile. The printer can be loaded up with color or black-and-white cartridges, and the app helps you create collages of between two and nine images for larger prints.
The Polaroid Lab - Digital to Analog Polaroid Photo Printer (9019)
From Your Site Articles
Related Articles Around the Web
Like GearBrain on Facebook