Unlike most cars — and even other Teslas — the Model 3 can be unlocked using a wallet-sized card, or with the tap of a smartphone. This works using the same RFID technology as contactless payment systems like Apple Pay, and devices like hotel room key cards.
But, while such cards tend to be a convenient size to slip into your wallet or purse, as is the case with the Model 3's, the chip doing the work is actually much smaller. So small, in fact, that in recent years some technology fans have had such chips implanted into their hands, then use them to unlock doors and interact with smartphones.
Read More:
Now Ben Workman from Utah has gone a step further, by having the chip from his Tesla Model 3 key encased in biopolymer then implanted into the back of his right hand. To unlock the car he simply presses the back of his hand against the door pillar, then touches it against the center console to start the car.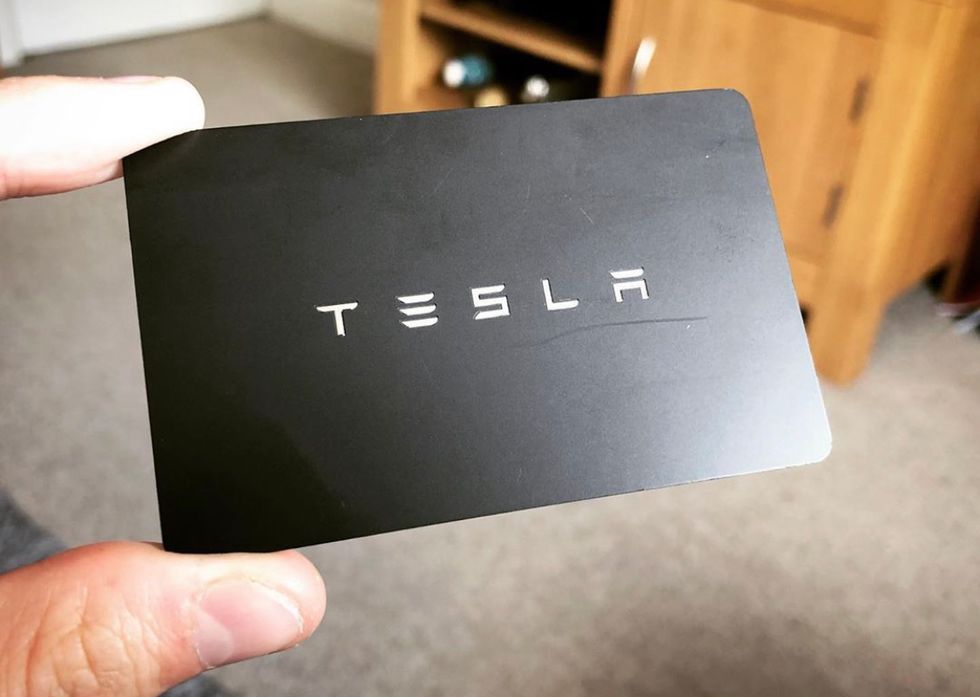 The Model 3's key cardGearBrain
Before inserting the Tesla key, Workman already had two RFID chips in his hands. But, speaking to Fox 13 this week, Workman explained how he at first struggled to find someone willing to embed the chips into his hands. He was initially turned away by doctors, veterinarians and piercing studios, before a family member volunteered.

While those chips are dispensed from a purpose-built syringe which injects the chip into the skin between your thumb and index finger, Workman found the Tesla key trickier to install due to its chip being larger. He eventually found a piercing studio willing to embed it in the top of his hand, just behind the knuckles of his fourth and fifth fingers.

Now safely fitted, the chip lets Workman unlock and drive his Model 3 without any key, or his smartphone.

Workman also has a magnet fitted under the skin of his left hand, which he admits doesn't have a purpose beyond "magic tricks and fun stuff."
Workman is not the first person to have his Tesla Model 3 key implanted into his hand. A software developer known as Amie DD did the same thing this summer, and published a video on YouTube in August explaining how she implanted the chip.