Tesla has begun selling a new wireless charger, but instead of being used to top-up car batteries, it is far more compact - because it's a charger for your smartphone.
The $65 charger, called simply the Tesla Wireless Charger, landed in the company's online store this week, and sits alongside a range of Tesla-branded merchandise.
Read More:
Using the popular Qi standard, the wireless charger also includes an integrated 6,000mAh battery, so you can charge your phone (or other wireless device) when away from a wall outlet or USB socket.

Instead of looking like the company's Superchargers, the device resembles Tesla's Powerwall, a battery pack designed to power homes during blackouts, or to offset the cost of energy used during peak times. The charger has a glossy finish and is available in black and white.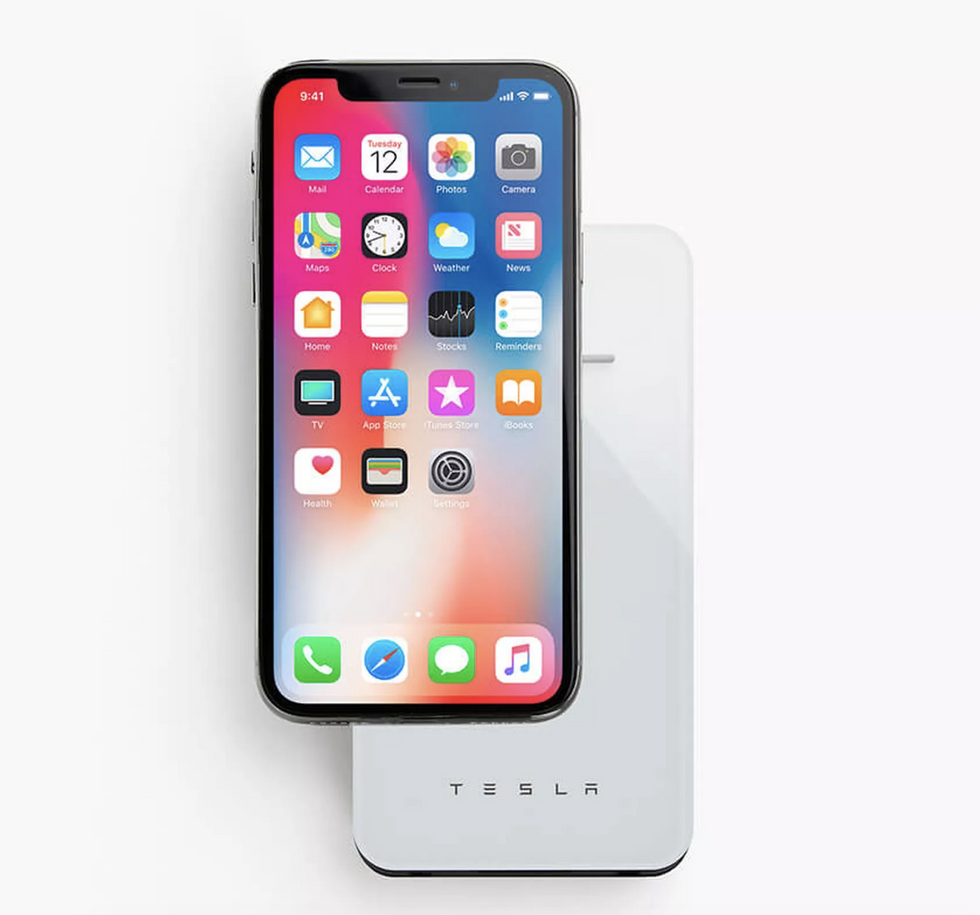 Tesla
As well as powering up devices wirelessly, the charger has a USB-C port and a USB-A port, so will accommodate just about every smartphone or other USB powered device.
Tesla claims the charger will delivery up to 21 hours of additional talk time to a phone, or 18 hours of additional internet browsing time from the 6,000mAh battery.
As one might expect, this charger is far more expensive than its non-Tesla rivals - and in some cases, those more affordable devices will charge your smartphone more quickly. The Tesla charger has a wireless output of just 5W, compared to the 7.5W or even 10W of cheaper alternatives from the likes of Belkin, Anker and RAVPower.
If you'd prefer a miniature Tesla Supercharger on your desk - and to be honest, who wouldn't? - then Tesla sells these too, for $45. The scaled-down Supercharger, below, is manufactured using the same 3D CAD data as the real thing.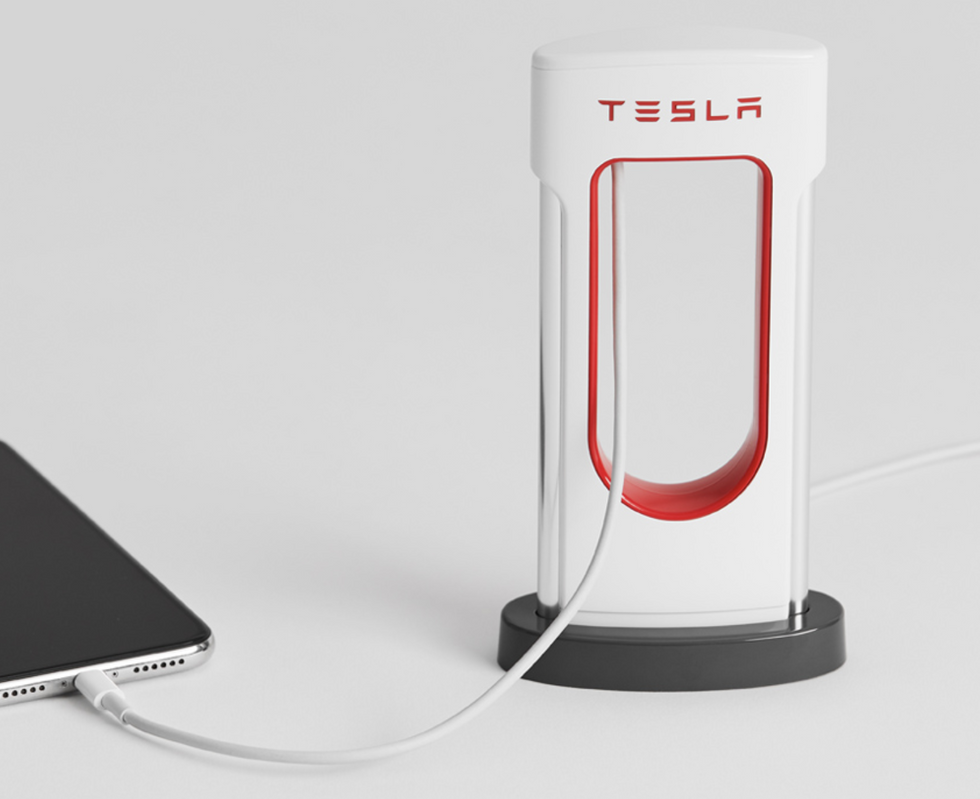 As a wired alternative Tesla offers the $45 miniature SuperchargerTesla
Tesla also sells a wide range of merchandise, include $35 branded t-shirts, $30 water bottles, $250 model cars and a $600 electric Tesla for kids.