Like GearBrain on Facebook
Google's new Pixel 5 smartphones goes on sale in the US this week, arriving in stores on October 29.
It features a new design with slimmer screen bezels, the return of the rear-mounted fingerprint reader, and the latest edition of Google's market-leading camera technology.
Read More:
As ever, you are going to want to protect your new Pixel 5 with a case – because yes, it may have the latest, sixth-generation Corning Gorilla Glass, but we all know glass still scratches, cracks and smashes when dropped.
Here we have rounded up some of our favorite cases for the Google Pixel 5.
Google Fabric Case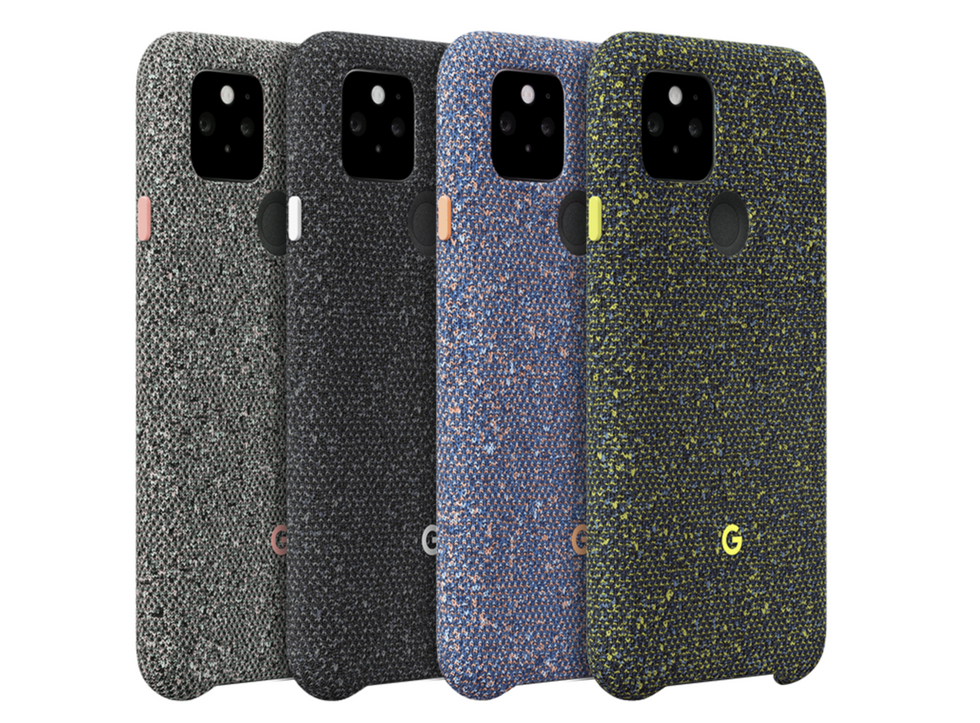 The fabric Pixel 5 case by GoogleGoogle
Google's new fabric case is a fun and environmentally friendly way to protect your Pixel, thanks to it being over 70 percent recycled material. Made partly from recycled plastic water bottles, the case features a fun woven fabric design and is offered in four different colors.

The $40 case has a raised edge to protect the screen of your Pixel, and covers the power and volume buttons for a neat, close-fitting look. As with most phone cases, this one is compatible with Qi wireless chargers, so you never need to take it off.
OtterBox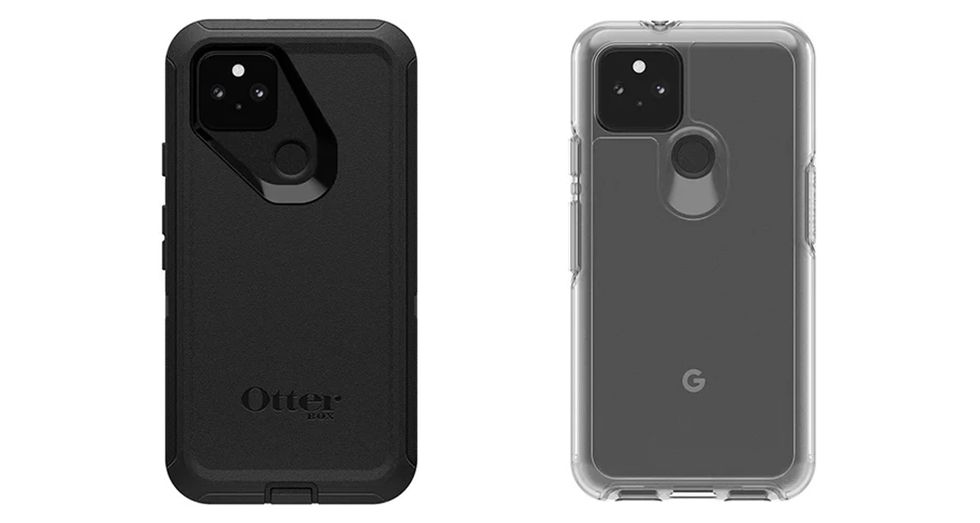 The Defender and Symmetry cases for Pixel 5 by OtterBoxOtterBox
OtterBox has a couple of Pixel 5 cases already on sale ahead of the phone hitting shelves later this week. The first is the Defender, which costs $60 and is bulkier than some options but claims to offer four times the protection as the MIL-STD-810G military standard other tough cases adhere to.

The OtterBox Defender covers the Pixel 5's ports and buttons to prevent dust, water and dust ingress, while protective raised edges protect the display and read camera module. Despite its bulk, the case works with wireless chargers, and the included clip-on holster doubles as a belt clip or kickstand to prop the phone up for hands-free video.
OtterBox also now sells the Symmetry case for Pixel 5. This semi-transparent case costs $50 and claims to boast three times the drop protection as cases that meet the MIL-STD-810G military standard. Much like the Defender, this case also has raised edges to protect the screen and camera, and both cases have a lifetime warranty.
Mous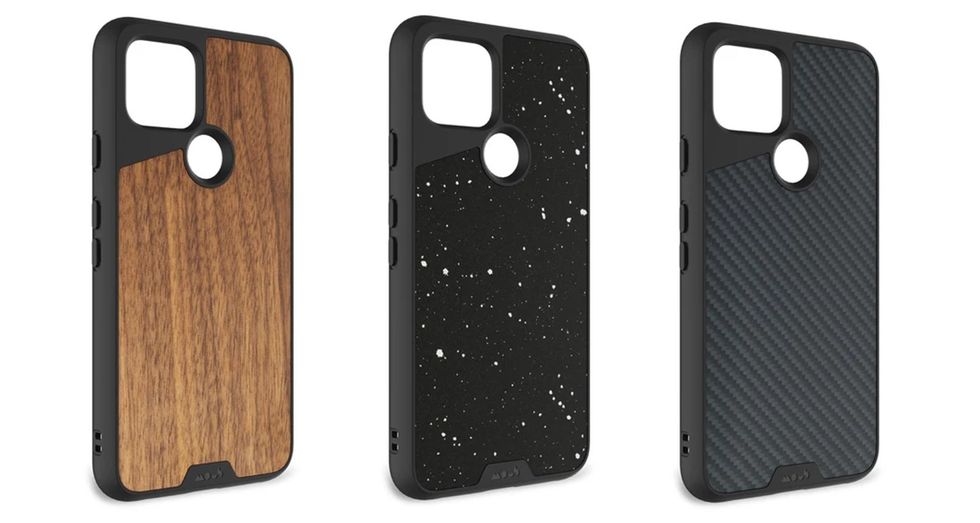 Limitless 3.0 case by Mous for the Pixel 5Mous
Smartphone case startup Mous has its Limitless 3.0 case for Pixel 5 available for pre-order, with shipping starting on November 25. The case works with wireless charging and has clever integrated storage for a pair of SIM cards and the SIM card tray removal tool.

The case comes with a lifetime warranty and is made from polycarbonate and TPU, which Mous says is used in riot shields. Prices start at $45 for a case finished with speckled fabric or walnut and rise to $50 for the carbon-style aramid fiber model.
Bellroy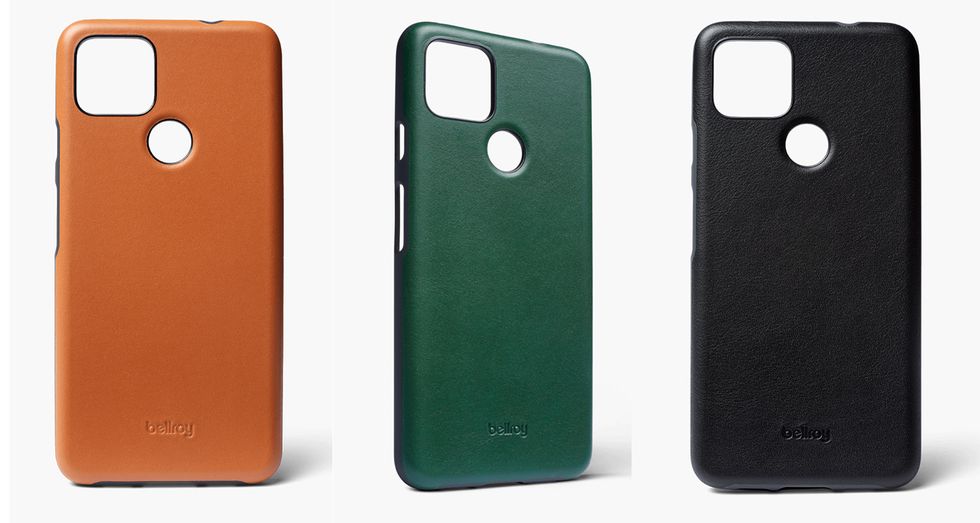 Leather Bellroy case for the Google Pixel 5Bellroy
Sold through the Google Store, the Bellroy leather case costs $40 and comes in black, green, and tan, bringing a more premium feel to your Pixel 5. The slimline case has a three-year warranty and is made from environmentally certified leather, with a microfiber lining to prevent scratches.

This case is listed as 'coming soon' on the Google Store, so you'll have to wait a little longer to get your hands on it.
Pela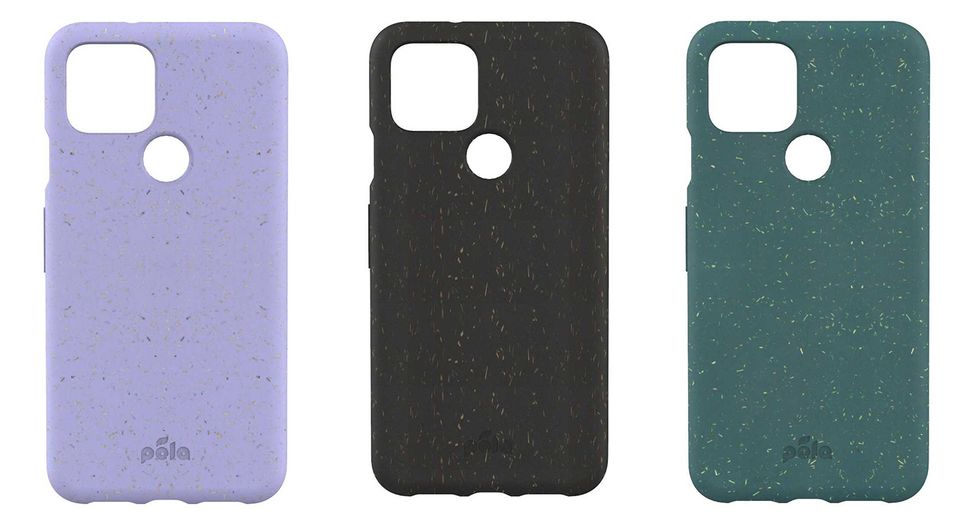 Compostable phone case for the Pixel 5 by PelaPela
The eco-friendly Pela phone case for Pixel 5 is priced at $50 and comes in three colors options of black, green and pink. Despite being durable enough to protect your Pixel 5 from drops and knocks, the Pela cse is 100 percent compostable, so can be thrown away and recycled when you upgrade to your next phone.

The case is made from Flax shive and a plant-based polymer, and a percentage of every case sold is donated by Pela to ocean cleanup and preservation initiatives, in a bid to reduce the amount of plastic in the world's oceans. Pela says if your phone breaks while in its case and using its screen protector, the company will pay for your repairs.
DBrand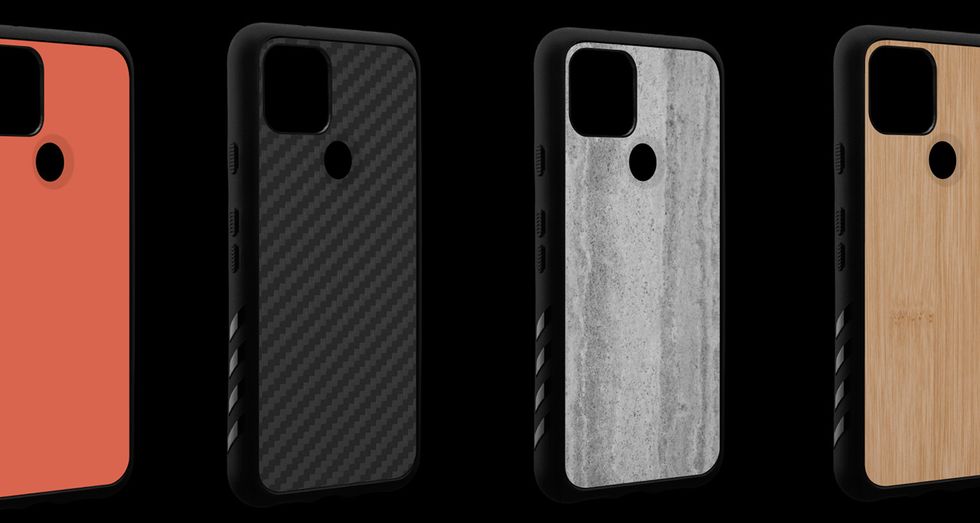 DBrand cases for the Google Pixel 5DBrand
Shipping by the end of October but available for pre-order now, the DBrand Grip case for Google Pixel 5 is $30. It claims military levels of protection but is just 2mm thick, ensuring a slim fit and no unnecessary bulk. As the name suggests, the Grip is made from rubber to help you hold the Pixel 5 securely, and it is claimed to improve the tactility of the phone's power and volume buttons too.

The Grip is available in black as standard, but for $10 can have one of DBrand's many skins applied. These include carbon patterns in various colors, as well as various finishes resembling stone, leather, metal and wood, plus a wide range of pastel colors.
Like GearBrain on Facebook