Google just released the new Pixel 4A, its latest smartphone for the budget conscious, that we expected would still be released in 2020. The device is currently in pre-order, expected to deliver on August 20. But you can pick up, or at least order a case, at the same time, because it's never a bad idea to protect a new phone.
Here then are 7 cases designed specifically for the new Google Pixel 4A, all available to order right now.
Google — $40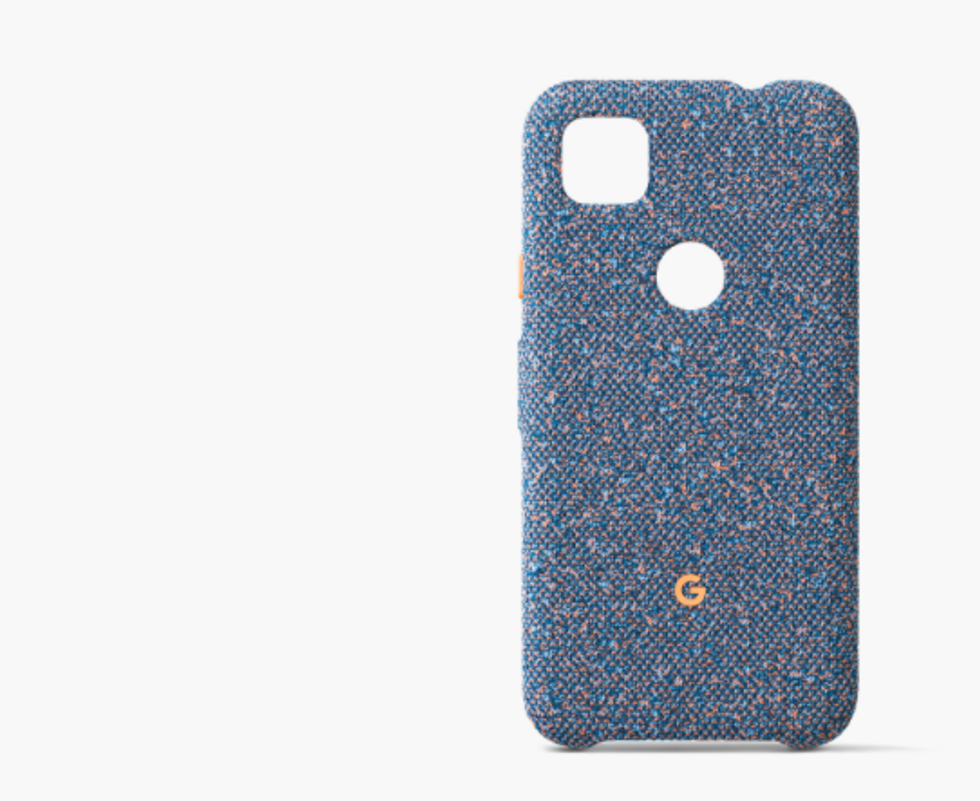 Google Pixel 4A case in Blue ConfettiGoogle
We're starting with the official case from the company that designed the Pixel 4A in the first place. Google has a fabric case (as it did for the Pixel 4) for the Pixel 4A, which gives a bit of a couch or love seat look to your new smartphone. And yes, the case is machine-washable, plus made from over 70 percent recycled materials. (Google says some of this comes from plastic water bottles.)

There are raised edges, and a microfiber lining, and you can currently pick one up in three color options, Blue Confetti, with speckles of range and grey woven though, Static Gray and Basically Black.
Catalyst — $39.99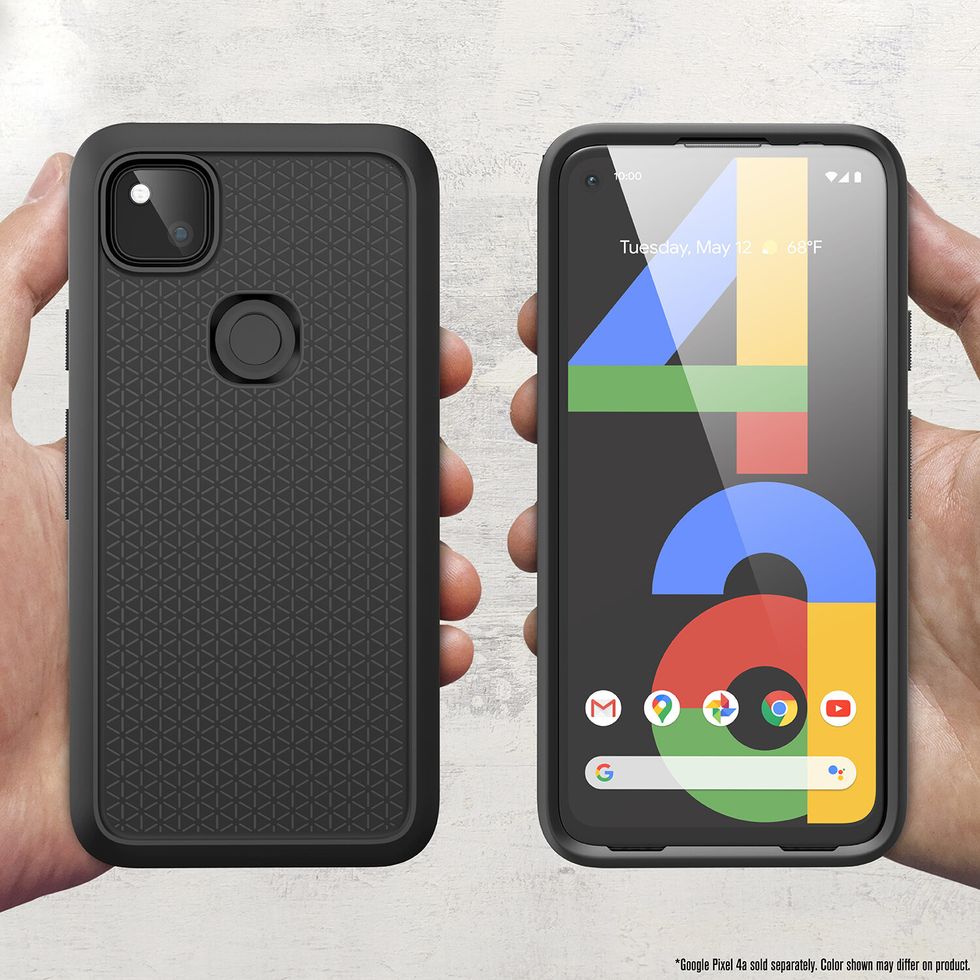 Catalyst Pixel 4A Impact Protection CaseCatalyst
Catalyst has already released an Impact Protection Case for the Google Pixel 4A. It's tested drop proof to 9.9 feet, or 3 meters, and has a textured back covered with a Polymetric grip, plus a top and bottom bezel to protect the new smartphone. Back ports open for access to the headphone and charging ports.

You can also wireless charge the newGoogle Pixel 4a without removing the case. Pick up the new Impact Protection Case in black for $39.99
Gear4 — $29.99 and $39.99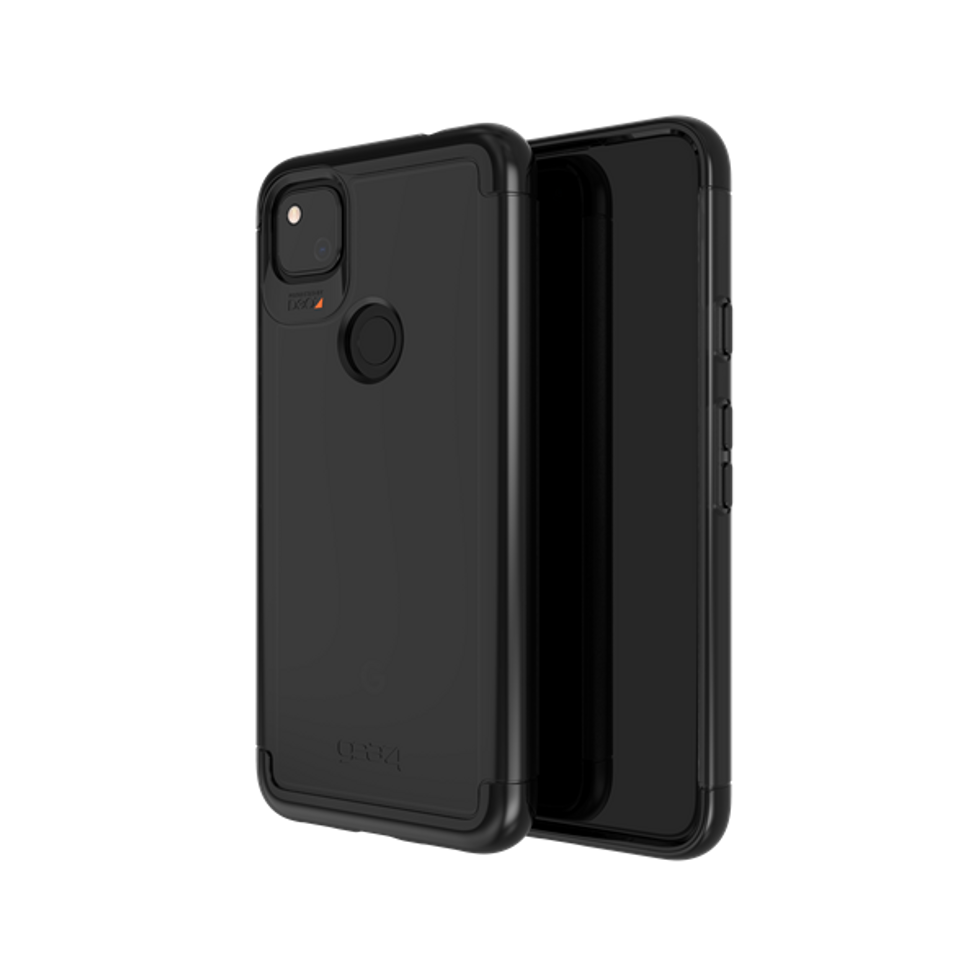 Gear4 Pixel 4A case in Wembley PaletteGear4
Gear4 has two new cases launched today. The Crystal Palace, for $39.99, is a transparent case that can protect the new Google Pixel 4A from a drop of 13 feet. The Wembley Palette, at $29.99, is available in a smoke finish, and can protect the smart phone from a drop of up to 13 feet. (And yes, you'd be right to pick up on the Premier League association here.)

Both cases have anti-bacterial protections woven through, and can support wireless charging.
InvisibleShield Screen Protector — $24.99 - $49.99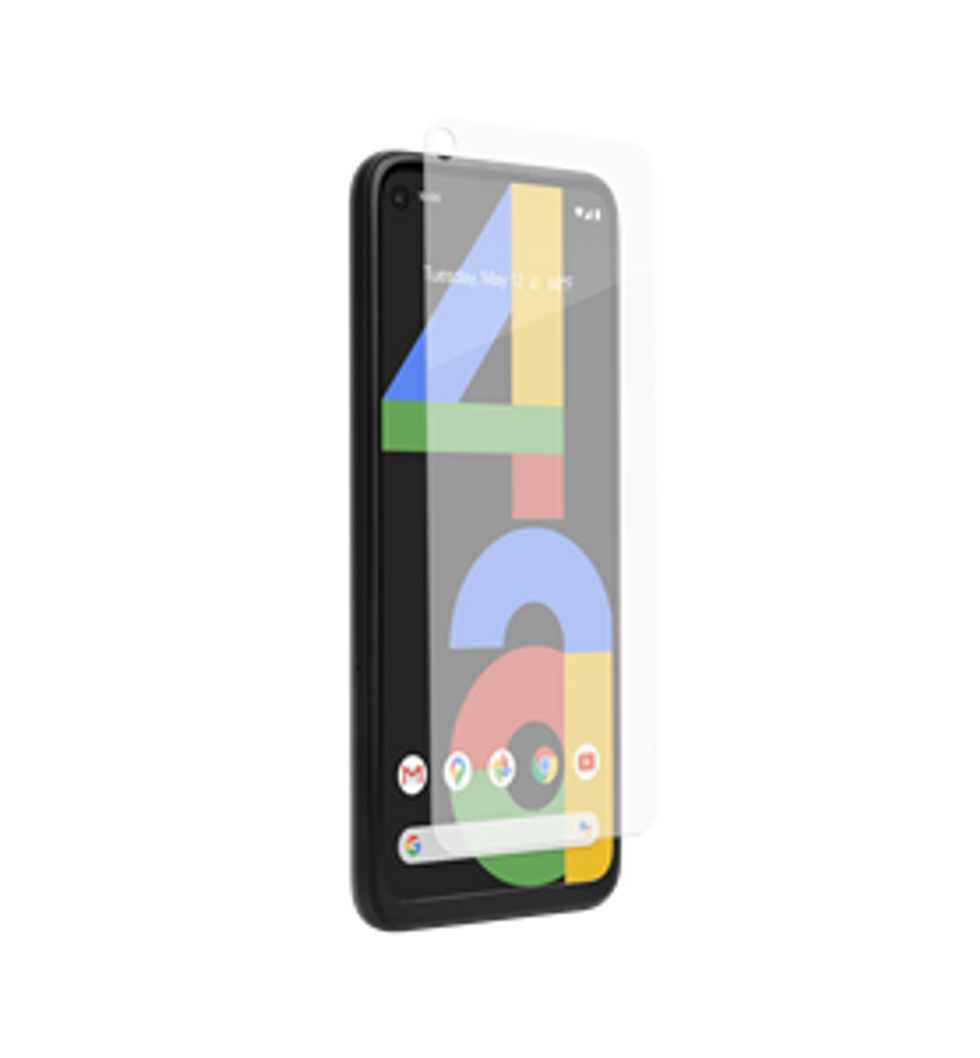 InvisibleShield Pixel 4A screen protectorInvisibleShield
InvisibleShield has released three different options of glass protectors designed specifically for the new Pixel 4A. The baseline model, the Glass+, at $24.99, is meant to standup to daily use while allowing the screen to stay touch sensitivity. The next step up, the Glass Elite+ is $39.99 and is meant to make the screen even more resistant to scratches, chips, cracks and also impacts. At the high end of the Glass Elite VisionGuard+ which is $49.99 which also protects against everything the lower priced models too, but also reduces blue light by adding layers to filter that high-energy visible light as you're using your new device.

Otterbox —$49.95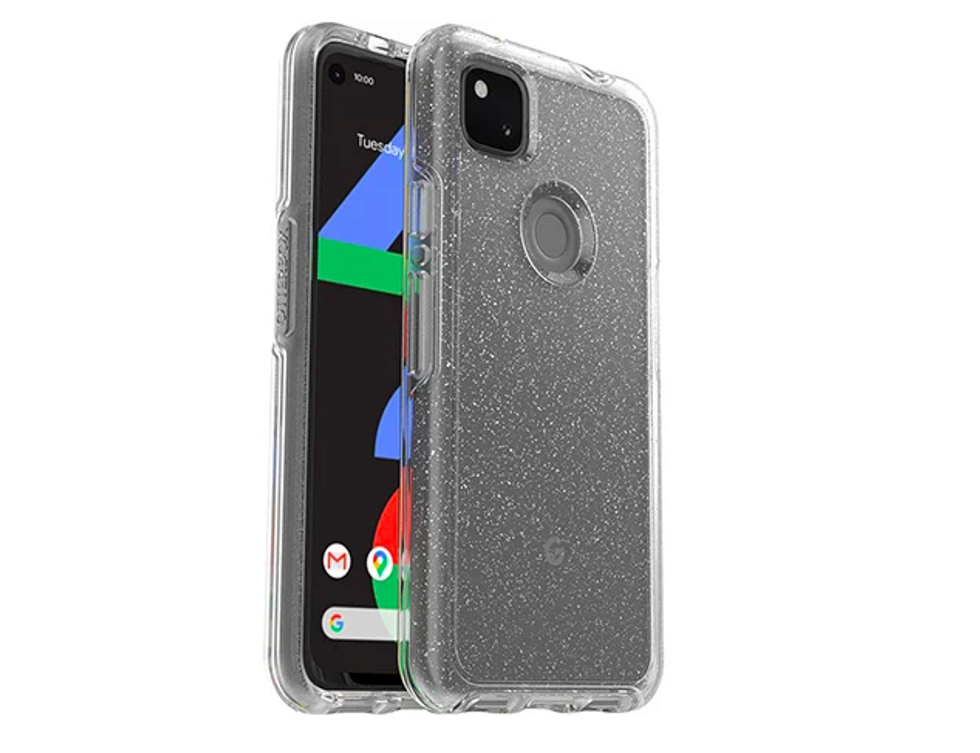 Otterbox Pixel 4A case in Stardust GlitterOtterbox
Otterbox has two different options for the new Pixel 4A, both are part of its Symmetry Series, both are $49.95 and both are essentially clear. You can pick up a completely clear option, or one that's called Stardust Glitter and looks as it sounds, with bits of sparkle throughout the material.

The cases are made of synthetic rubber and polycarbonate and have raised bumpers, but are thin enough to put into a pocket.
Starhemei — $4.98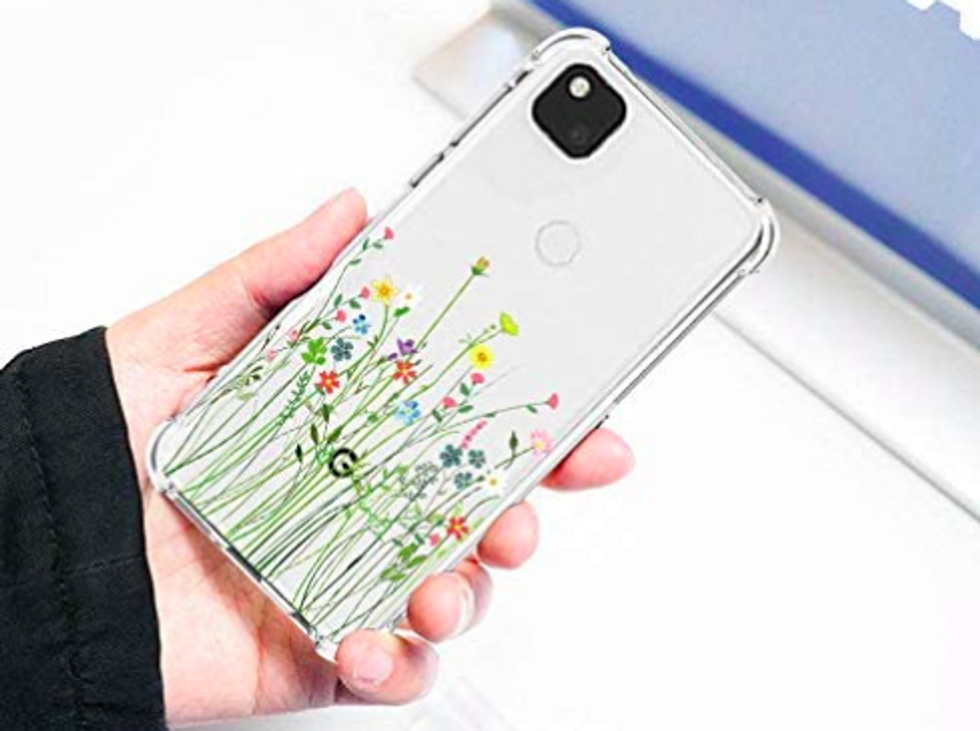 Starhemei Pixel 4A case in a floral patternStarhemei
Don't expect too much with this under-$5 case — but maybe a budget case is the right call for a budget phone. The Starheimei case is clearly designed for the 4A, right down to the cutaway for the fingerprint sensor on the back. You can also select multiple floral designs this from roses to wild peonies. You can grab one now and get it as soon as tomorrow through Amazon Prime.
Latercase — $39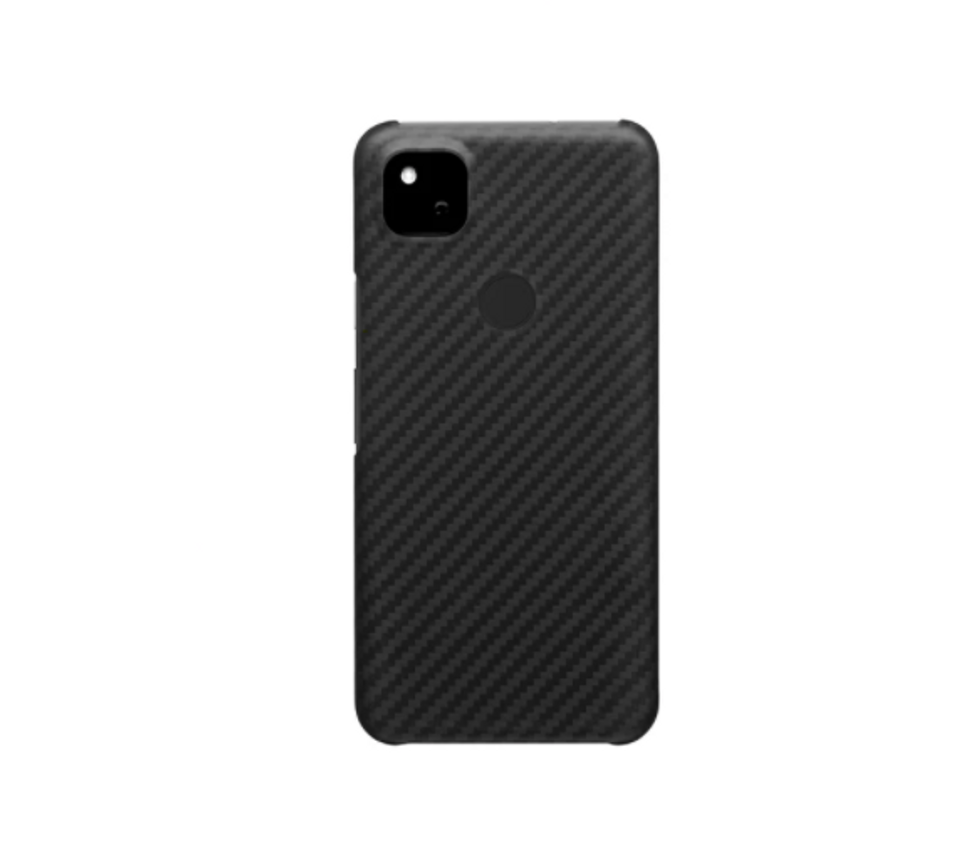 Latercase Google Pixel 4A case comes in blackLatercase
Latercase makes a smartphone case for the Pixel 4A out of Kevlar fibers. It's just .6mm thin and weigh only 9 grams. There are raised edges for the camera and the material is matte-finished, but has a nice grippy feel. You can order this case now, which is expected to ship this month.