Virtual reality (VR)and augmented reality (AR) movies, experiences and games are coming back to the Tribeca Film Festival for 2021, stories that put people into 360-degree sensory environments replete with sight, sound and tactile feedback.
Postponed in 2020 because of the Covid-19 pandemic, many shorts and films were moved online, available through HBO, the festival's web site and also through Oculus.
This year, however, the festival is back with online, outdoor and in-person options through three different lenses, different ways people can participate and experience these stories, including Storyscapes at Spring Studio, outdoor and interactive experiences and the Virtual Arcade.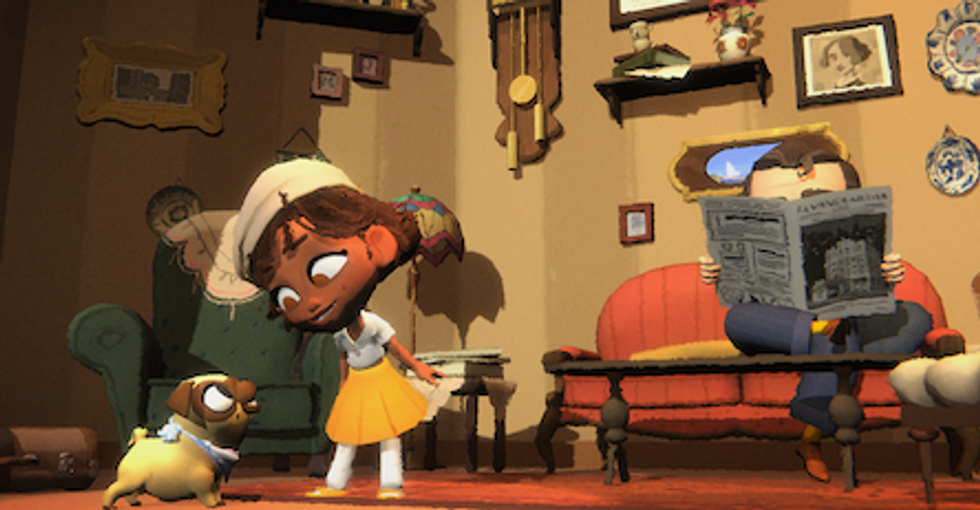 The animated film "Madrid Noir," will be shown at The Tribeca Film Festival's Virtual ArcadeTribeca Film Festival
Storyscapes at Spring Studio is a selection that make use of technologies including virtual reality to explore experimental styles of storytelling. These include documentary-styled stories such as "Critical Distance," which looks as a family of orcas and uses technology to allow viewers to get a sense of echolocation. Or they can buy a ticket to "We Are At Home," a virtual reality experience based on the Carl Sandburg poem, "The Hangman at Home."

There are separate stories that can be experienced through the Virtual Arcade, including "Madrid Noir," a 42-minute animation about a young woman who dives into her own memories to solve a mystery after her uncle is declared dead, and "POV: Points of View," a futuristic story about a 21-year-old Black computer coder, released from prison who is tracked by a drone embedded with A.I.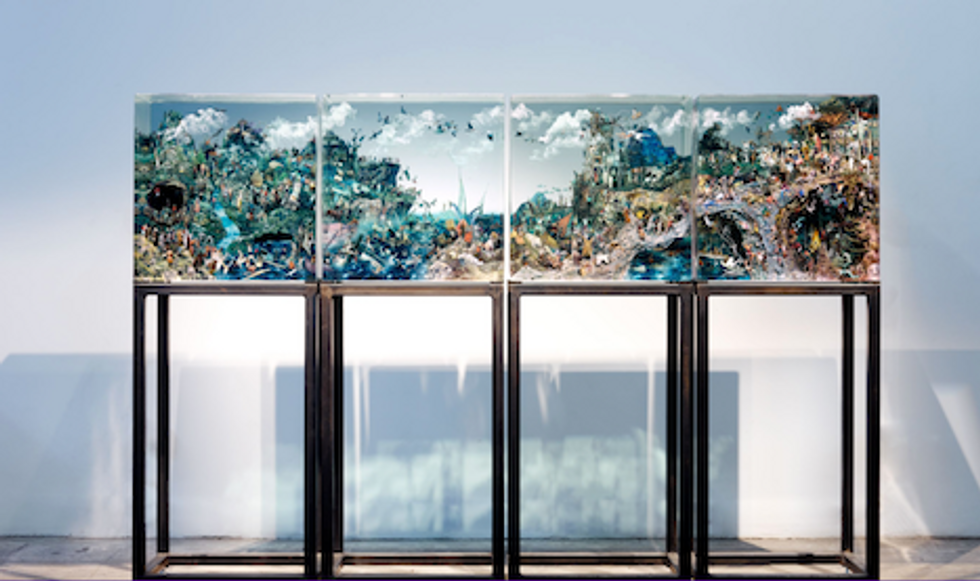 The AR artwork "Procession" will have an AR app accompany the pieceTribeca Film Festival
People can sign up for one-hour time slots at the Virtual Arcade at Spring Studios in downtown New York, or they can actually take part in these works from their home, anywhere. But they will need a VR device, either a Valve Index, HTC Vive or Oculus headset and VR-ready PC to be able to take part in this event remotely.

The film festival also heads outdoors through augmented reality events and apps that can be experienced, in some cases, anywhere including "Breonna's Garden," an AR app that is a garden designed in honor of Breonna Taylor, and "Procession" an AR artwork and app that explores climate change and its impact on a utopian environment.
The Tribeca Film Festival, and the immersive films and experience start June 9 and runs through the 20th, with tickets already available online.
Oculus Quest 2 — Advanced All-In-One Virtual Reality Headset — 64 GB