Uber is sticking, for now, to ground-based services, selling off its passenger drone business, Uber Elevate, to California-based Joby Aviation. Details of the deal are not known, save for an agreement of Uber's to invest $75 million into Joby, according to CNBC.
The news was hinted at earlier this month, and pinned to Uber's attempts to recover from the business impact of Covid-19, with use of its ride-sharing service dramatically falling. Uber just this week sell off its autonomous driving business to another self-driving services firm, Aurora, which has had investments itself from Amazon in its autonomous technology.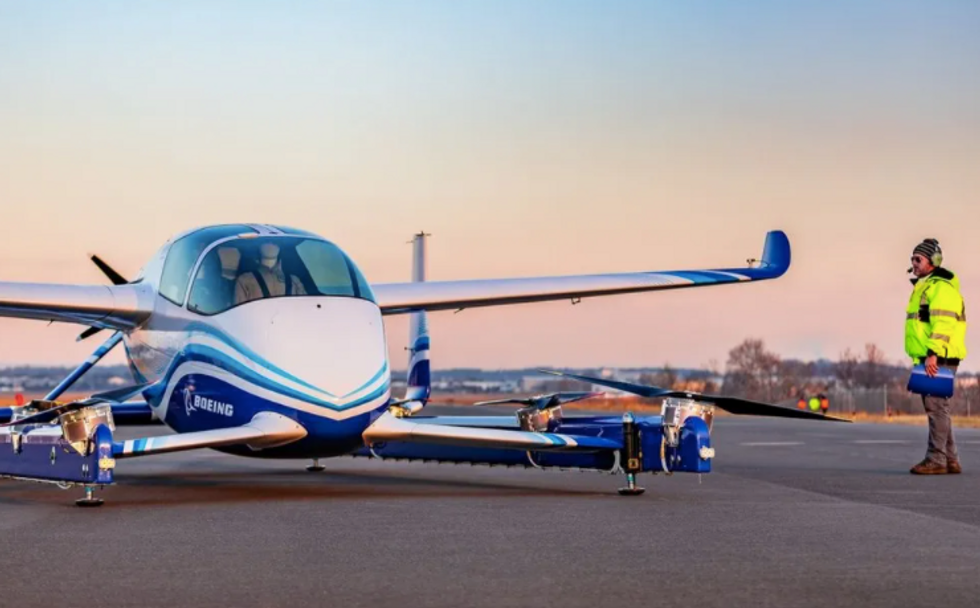 Boeing has been working on a passenger air vehicleGearBrain
Uber has been working on its flying autonomous taxi services at least since 2017, when it held its first Elevate Summit in Dallas, Texas. That year, the company set a goal for a flying car to be ready for the World Expo of 2020. Much has happened in 2020 — but not an autonomous flying taxi service, even as companies from Rolls Royce to Boeing chasing the opportunity to build a flying autonomous taxi service for the sky.

At one time, Uber users, who lived near downtown Manhattan, were able to reserve a helicopter through its app to go to the airport— for about $200. But Uber Elevate's goal was to use vehicles that more closely resembled drones, and make them available far more widely than between the tip of New York City and John F. Kennedy airport. The autonomous flying cars were meant to hold two to three passengers, a pilot at the start, and work through electric-powered propellers.
As part of the new deal, Joby Aviation will be permitted to use Uber's app when it launches its own service, which could reportedly be in 2023. The company is currently testing an electric drone that can carry four people — plus a pilot — and fly between 150 mph and 200 mph.