Anki shuttered its doors in 2019 — but its robots kept ticking. Now those who kept Vector and Cozmo going, even watching Vector dole out fist bumps a month later, are learning about the robots' new owner, and its push to help sustain them going forward.
First up is Vector, and a Kickstarter, which went live about three days ago, and has already reached its goal of $75,000. The aim is to build on what new owner Digital Dream Labs said users wanted. These included lifetime access for premium features, a way to take Vector off its servers in case Digital Dream Labs goes under, an open source kit that would let anyone develop code for Vector, plus training programs supplied by the company for users.
"A week ago we launched a Kickstarter campaign to accomplish these four pillars and within a day it was completely funded," said Matt Goren, chief marketing officer of Digital Dream Labs in an email.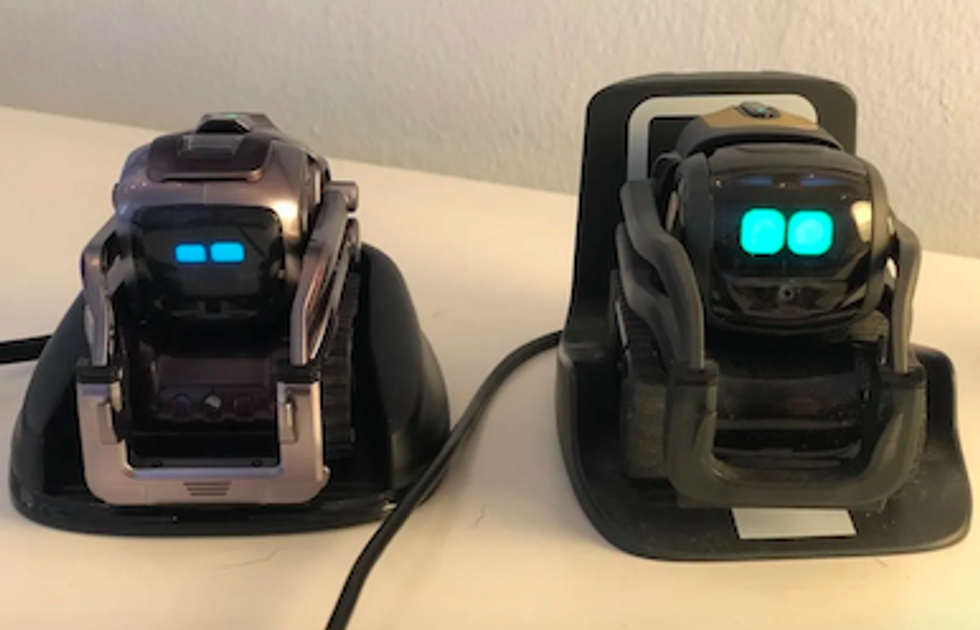 Digital Dream Labs bought Vector and Cozmo robots and is now launching a KickstarterGearBrain
The Escape Pod is the initial project for Digital Dream Labs, which allow Vector to be taken off its cloud server, and control the robot through another means. What this would entail is the freedom for users to know they'll always be able to use Vector. And the comments section on Kickstarter is filled with people who appear thrilled to know that their robots are getting some coding love.

Vector and Cozmo are two of Anki's robots. Vector does a bit more, including being able to connect into Amazon's digital assistant Alexa, while Cozmo is more dependent on the smartphone app to operate. Both robots have facial recognition, large expressive LED eyes, and can seem to know when large animals are nearby and react. (Check out The GearBrain, our smart home compatibility checker to see the other compatible products that work with Amazon Alexa enabled devices.)
Even as Anki folded, people kept their robots going — some consider the devices members of their family. But there weren't any new robots for sale, nor anyone to call should a part get broken, or the robots start to fail. But Digital Dream Labs says it's "…in talks with the manufacturer and distributors to begin selling Vector again," the company said on its Kickstarter page. They're also planning to offer replacement parts, and support repairs. And the company has launched a Facebook page for Vector owners who also want to stay aware of updates.
People can still sign up for rewards on Kickstarter through March 14, 2020, with rewards ranging from $17 for server access to new features to $4,997 for a six week boot camp to be a licensed Vector engineer.
Vector Robot by Anki, A Home Robot Who Hangs Out & Helps Out, With Amazon Alexa Built-In