Like GearBrain on Facebook
Horror-themed apps are pretty freaky, especially when you're tuned out and fully immerse in the chills around you. Take the fright up a notch with virtual reality horror apps, where the thrills are more life-like, and you can feel you're the lead in a horror movie.
Watch your back as you partake in any of these four super-scary and wonderfully realistic horror apps. The terror is so true-to-life that you may just forget you're actually safe and sound.
Weeping Angels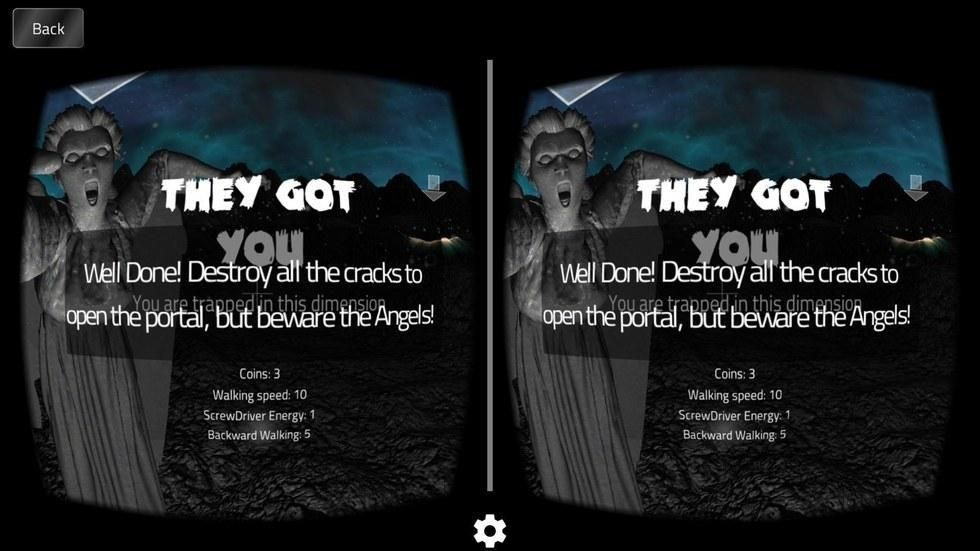 Don't blink while playing Weeping Angels VR.
GearBrain recently reviewed the VR app, Weeping Angels, citing its great design and the written chapters developed by fans. You'll be creepily chased by the spooky Weeping Angels as you jump dimensions, while attempting to fix the universe as you fight these unusual creatures. Download the free game on iOS, Steam, or Google Play and play on a Google Cardboard headset. You'll get a thrill from the eerie music. Bonus: If you're a Doctor Who fan, Weeping Angels will make you weep tears of joy.
Valley of Fear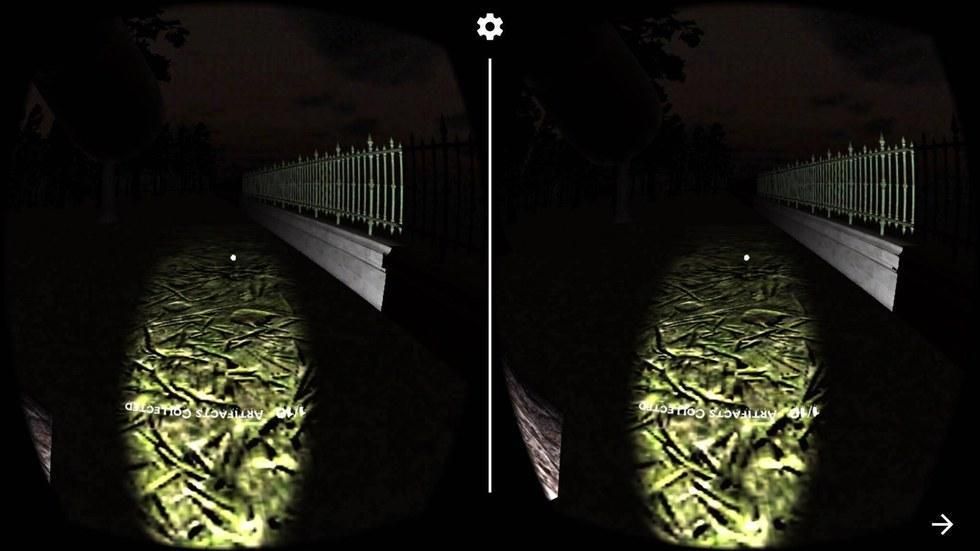 Valley of Fear may not be wise to play while home alone.
We also looked into the scary app, Valley of Fear, and enjoyed its well-designed map, varying levels of difficulty, and the eerie music which enhanced the game. In Valley of Fear, you'll attempt to make your way out of an abandoned farm in one piece as you wander the grounds accidentally losing your direction—in the dead of night, no less. You're charged with collecting ancient artifacts in order to survive. Demons will haunt you and the VR element makes the journey all the more dreadful. This app pairs nicely with Google Cardboard and is available on iOS and Android.
Sisters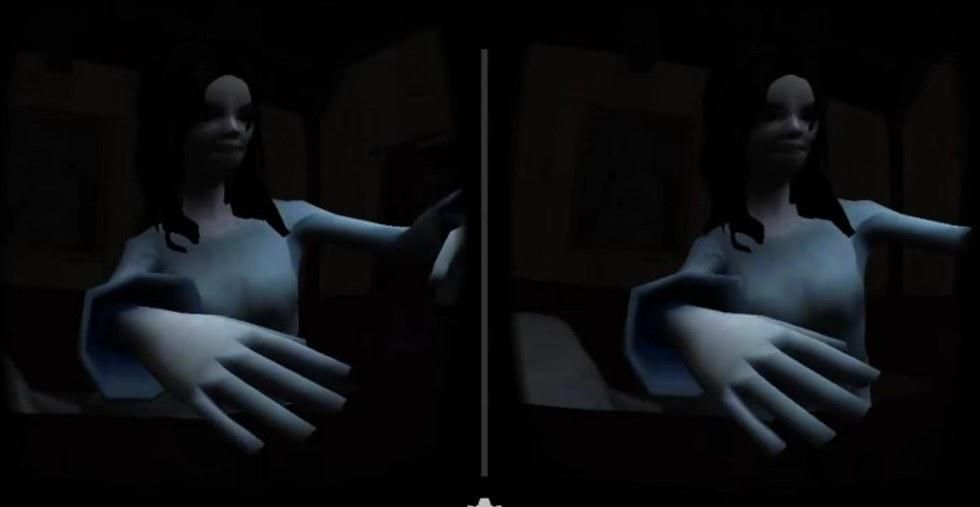 Sisters is a classic Gothic horror story woven into a VR app.
Sisters, which GearBrain also peeked into, is a virtual ghost story, free to download, that works with both iOS and Android devices. Sisters is like a Gothic horror tale with a modern day twist, meant for VR users used to getting spooked by today's super-creepy and realistic horror movies. You'll explore the frightening Victorian cabin of a child killer and witness horrifying events along the journey. The audio makes the game all the spookier, so be sure to play Sisters while wearing headphones. The app now comes with a Blair Witch VR teaser and features iconic Blair Witch imagery.

Spirit Board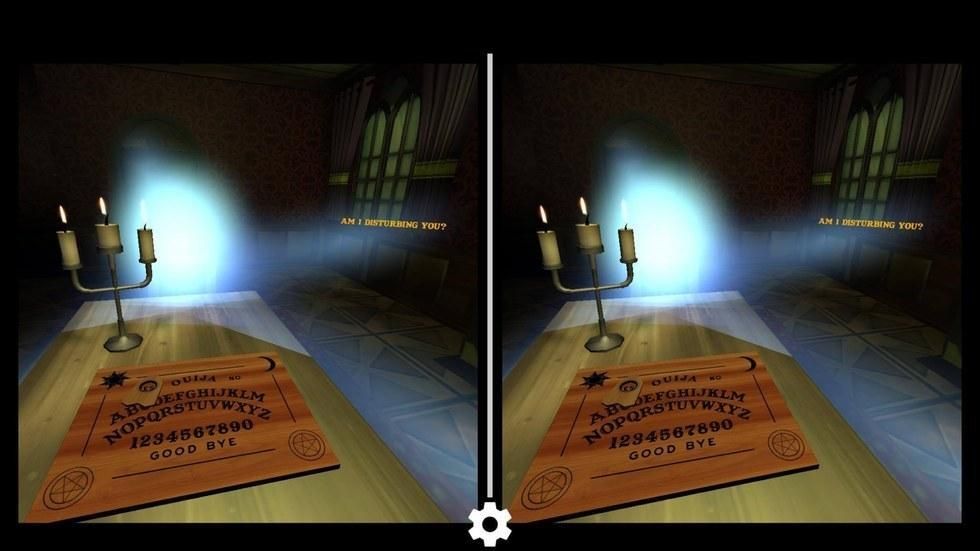 Spirit Board conjures up a Ouija Board and helps you commune with spirits.
Our GearBrain reviewer loved the VR app, Spirit Board, thanks to its awesome sounds, impressive visuals, and varied spirit storylines. If you've ever tried a traditional Ouija Board, the VR version—Spirit Board—will have you at the edge of your seat with chills running up your spine. Explore the supernatural and summon spirits in a haunted house environment. Welcome a spirit into the room and ask it questions to uncover their motives. The ghosts will have you gasping at every turn and the sound effects will have you questioning if there's really someone right in the room with you. Get into the spooky spirit with Spirit Board, meant for iOS and Android devices.
Like GearBrain on Facebook