Like GearBrain on Facebook
Virtual reality headsets are spread across an extremely broad price range, yet all aim to offer the same thing - that is, a fully-immersive way to consumer media.
This can be a 360-degree video or other visual experience, or it can be a video game. These games can stretch from simple titles that are easy for anyone to pick up and play, right up to the most realistic and graphically-demanding games that require a powerful PC and price tag to match.
Read More:
Then there is the case of sensors and accessories. Do you want a simple VR headset powered by a smartphone and controlled with a basic game pad? Or do you want a headset that uses dedicated sensors and controllers to put you right in the middle of the action, and to the point where even your hands are digitally inserted into the experience?
Some VR headsets have fallen by the wayside in the last year or so, including the Samsung Gear VR and Google Daydream View, which have both been discontinued without a replacement.
That said, market leader Oculus has continued to improve its high-end offerings, and so too has HTC's Vive division, while the PlayStation VR is a top option too, especially if you already have the console.
Here's a look at your bests options for buying a VR headset in 2020:
Oculus Quest: The best wireless all-rounder - $399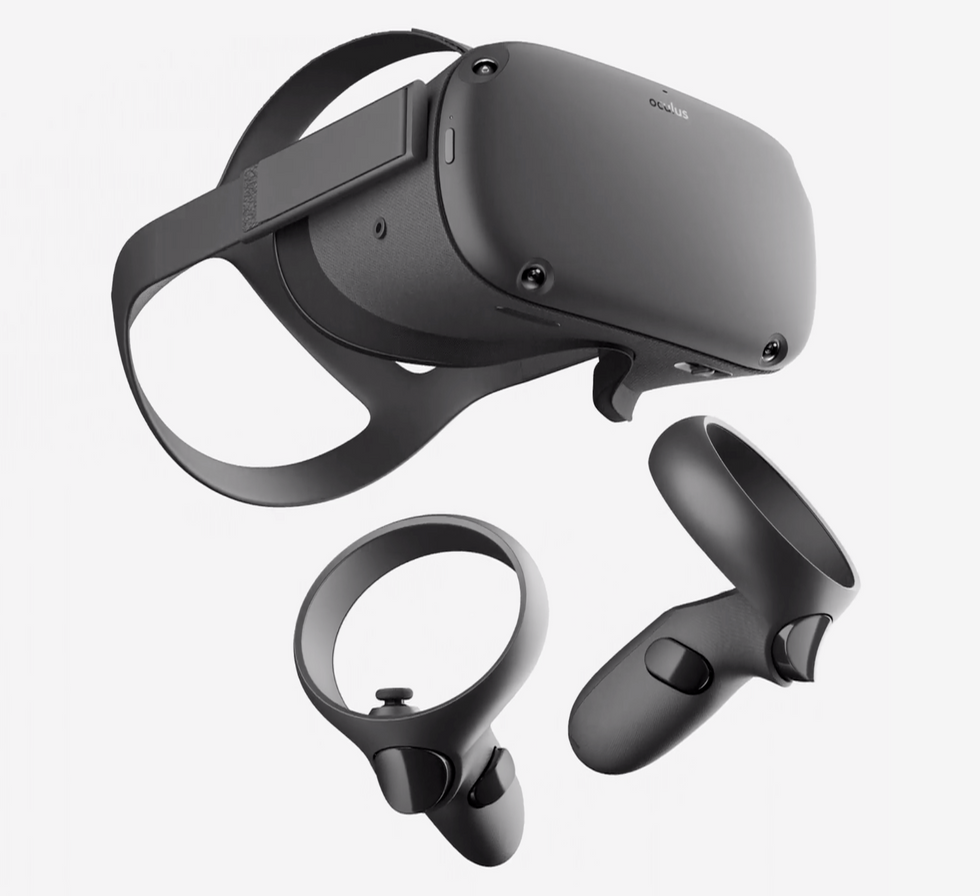 The Quest is a great wireless all-rounderOculus
Widely regarded as the best VR headset available today, the Quest by Facebook-owned Oculus is a standalone headset. This means it is not plugged into a computer and it doesn't use a smartphone for its display. Instead, it uses integrated sensors to let you walk around in a room-scale VR environment without setting up any external equipment.

The system comes with a pair of wireless controllers, and the platform is already growing after launching with 50 titles in 2019.
What's great here is how the Quest is self-contained and isn't powered by an expensive gaming computer. An integrated OLED display provides a sharp resolution of 1440 x 1600 per eye, and it is powered by a Snapdragon 835 processor. Battery life is in the region of two to three hours, so while you can't do any marathon gaming sessions, we think this is pretty good - and your eyes will probably want a break by then anyway.
Another neat feature is how you can cast content from the Quest to other devices, so friends can see your point of view on a smartphone or television while you play, helping VR gaming feel less isolated.
Valve Index: The best for hardcore gamers - $999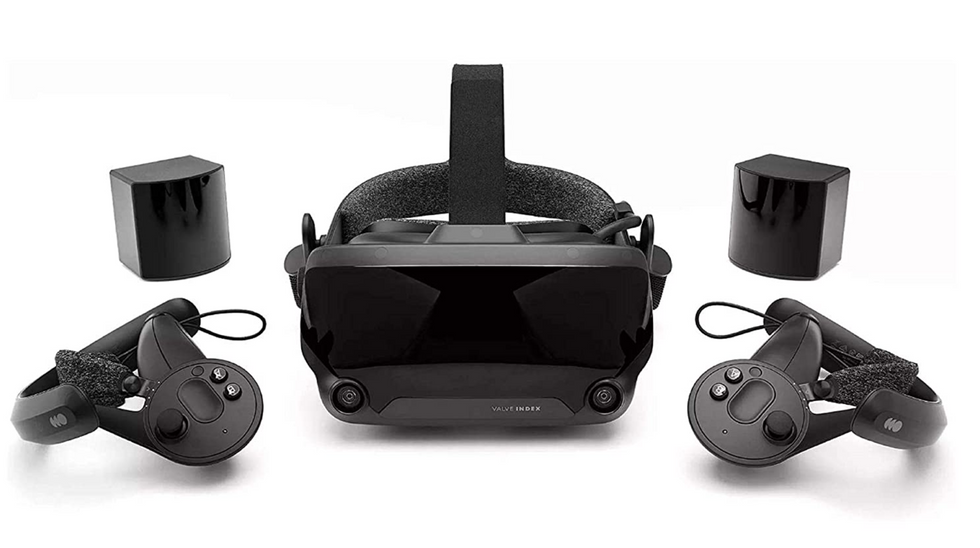 The Valve Index is a high-end, PC-powered VR headsetValve
At the very top of the VR market we have the Valve Index. The starter kit costs in the region of $1,000 and includes the headset with integrated headphones, plus all the cables you need for connecting to your PC, two hand controllers with lanyards, and two base stations for helping the headset 'see' your environment.

The Index has the widest field of view of any VR headset currently available, a higher refresh rate than most, and a pair of controllers that can track the movement of each individual finger.
You'll want a decent gaming computer to get the most out of the Valve Index, as the minimum requirements (for Windows 10, SteamOS or Linux) include at least 8GB of RAM, a dual-core processor with hyperthreading, USB 3.0 ports, and a free DisplayPort connection. You'll also need a graphics card which is at least the Nvidia GeForce GTX 970+ or AMD RX480+. That said, you'll ideally want a more powerful computer to really make the headset shine.
Also, instead of using integrated sensors like the Oculus Quest, the Valve Index relies on two base stations, which need fixing to your walls or putting on a high shelf at either side of where you intend to play.
PlayStation VR: Best for console gamers - $299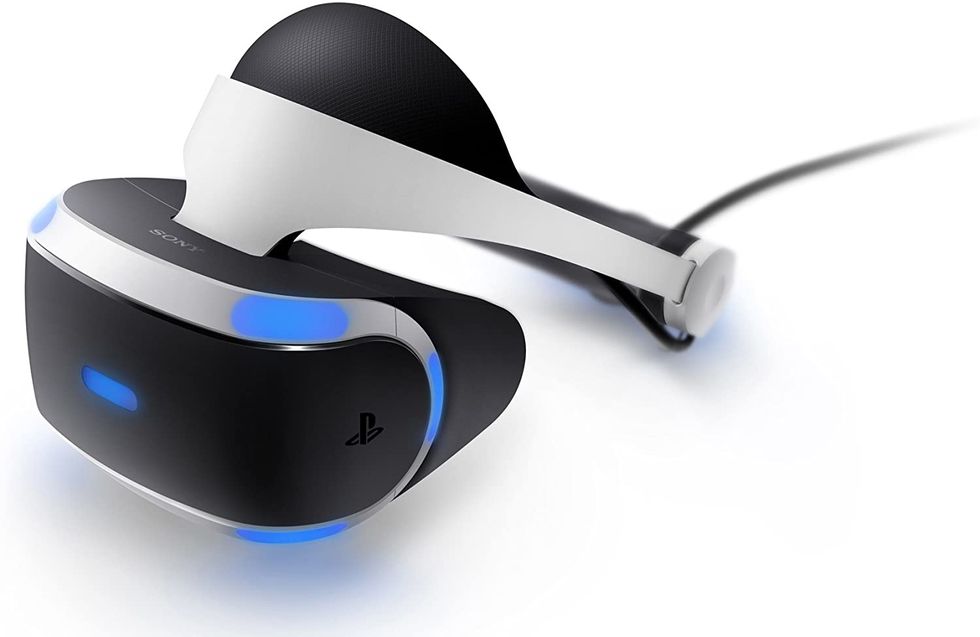 PlayStation VR headsetSony
With Microsoft and Nintendo sitting out for now, Sony has had the game console VR market all to itself with the PlayStation VR. This headset works with the PlayStation 4, and a wide range of regular console games also now include VR functionality, so you can play them on the TV, or through the headset.

It's also one of the more affordable VR headsets, offering an experience that isn't far behind that of a gaming PC, but with the unified simplicity of plugging into a console, instead of a customizable, configurable PC.
PS VR works in conjunction with the existing PlayStation controller, meaning there are no new button layouts to master. Resolution, refresh rate and viewing angle are all good, albeit a little behind the better PC-based options.
The only downside is how Sony sells the headset on its own, but it requires extra accessories to work. These include the PlayStation Camera and PlayStation Move controllers. Some gamers may already have these, as they work without the headset, but if you are coming to VR fresh, you'll want to buy a bundle that contains everything before you get started.
Oculus Go: Wireless VR on a budget - $149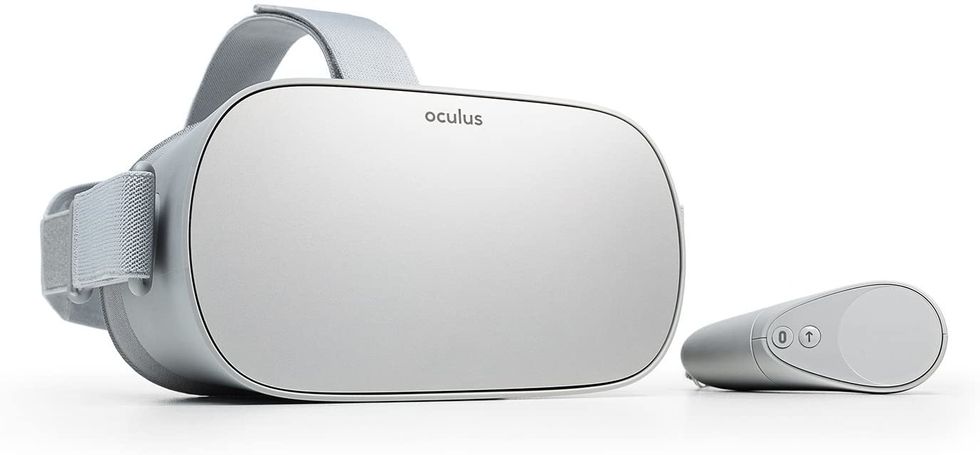 The Oculus Go is an affordable, wireless VR headsetOculus
The Oculus Go strikes a great balance between price and performance. This is a self-contained and wireless VR headset that doesn't use a computer or smartphone. You should think of it like a budget version of the Oculus Quest we mentioned earlier.

There is a large library of games, apps and VR experiences to try out, including a feature where you can create your own virtual apartment, then invite up to three Go-wearing friends to hang out and watch Netflix or Hulu with you.
Power comes from a Snapdragon 821 processor and there's a resolution of 1080 x 1200 per eye from the LCD display. Despite the modest price, this means more pixels per eye (and this a better picture) than the Oculus Rift and HTC Vive, both not long ago considered VR royalty.
Samsung Odyssey+: Best option for Windows Mixed Reality - $500

The Odyssey+ by Samsung is a VR headset for Windows Mixed RealitySamsung
A refresh of the original Odyssey, the updated Odyssey+ is a strong option if you want to get involved with Microsoft's Windows Mixed Reality platform, which caters for VR like this, but also augmented reality devices like the HoloLens.

As for the Samsung, it has a good 2880 x 1600 resolution with a 90Hz refresh rate and 110-degree viewing angle. Inside-out tracking means the headset maps your environment using integrated sensors, like the Oculus Quest. There's a good range of games thanks to full access to the Steam VR library, but this of course means it misses out on exclusive titles released for the Oculus and Vive platforms.
Star Wars: Jedi Challenges www.youtube.com
Like GearBrain on Facebook