Walmart is now testing autonomous deliveries in Bentonville, Ark to customers who buy groceries. The drop-offs will happen on a two-mile stretch between two stores, with vehicles from autonomous vehicle company Gatik, said the company.
"With the help of Gatik, we're making sure we stay on the cutting edge of grocery pickup by testing an autonomous vehicle to move customer orders on a two-mile route in Bentonville between two of our stores," Tom Ward, senior vice president of digital operations for Walmart U.S., said in a statement. "We aim to learn more about the logistics of adding autonomous vehicles into our online grocery ecosystem, operation process changes and more opportunities to incorporate this emerging technology."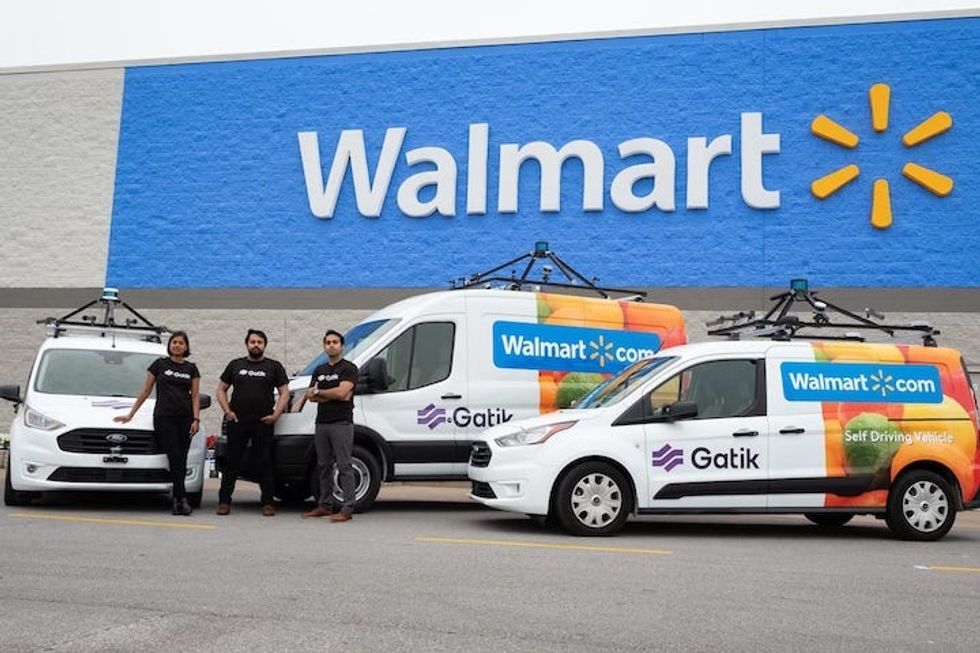 Walmart announced the partnership in June, but started its first trial in July Gatik
Read More:

Walmart announced the new partnership with the Palo Alto. Calif.-based Gatik in June, but hadn't finalized a trial at that point. The company said it chose Arkansas because the state had recently passed a law in March that now allows autonomous vehicles on the roads.
Walmart has also piloted an autonomous delivery program with Waymo in Phoenix, Ariz. in 2018, giving rides to customers to go and pick up their groceries. The self-driving cars are sent to them after the order is ready.
Gatik launched in 2017, and is a fleet of vans and light trucks that aren't designed to travel long distances, but travel short spurts, a few miles at a time to move items, like groceries, and not necessarily people.