Like GearBrain on Facebook
When it comes to weight training, form and technique are just as important as how much you can lift, and how many reps you can do. Poor weight lifting form reduces your peak performance and, far more importantly, increases the risk of injury. So, while going to the gym for a personal training session isn't an option at the moment, we have gathered up a range of smart devices that accurately count reps, guide you through new exercises, and log every movement of the weight in great detail.
Read More:
Some of these products offer a vast amount of data, while others are far simpler and should even appeal to those who are new to weight training

JaxJox Kettlebell Connect - $229, iOS and Android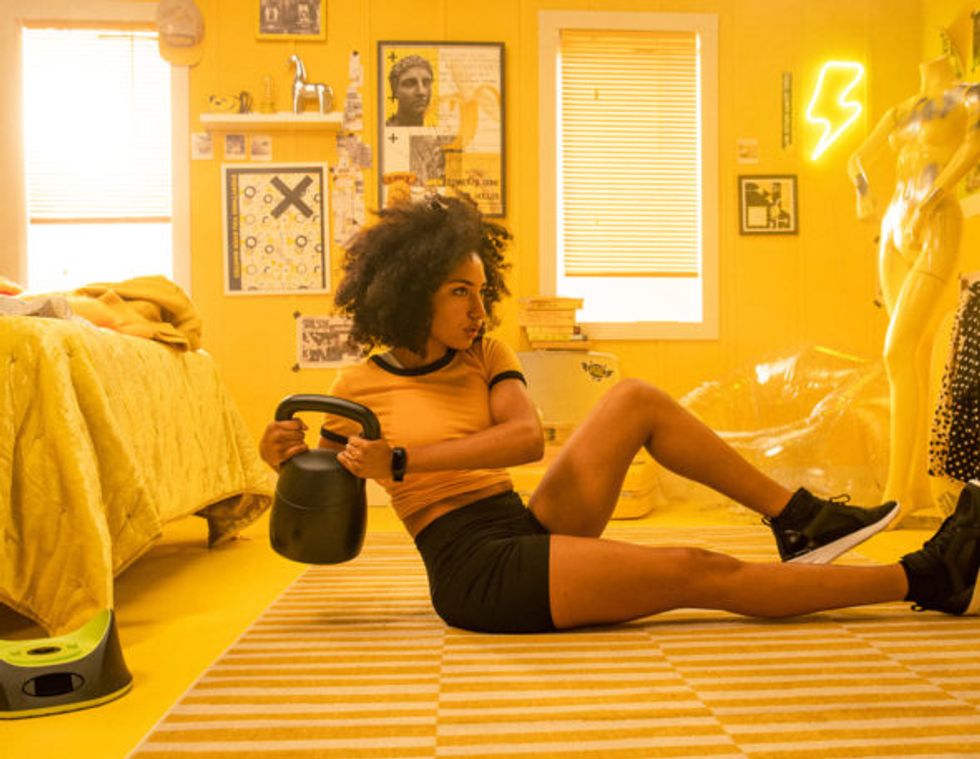 The Kettlebell Connect sends workout data to your smartphone JaxJox
We'll start with the simplest smart gym equipment we could find. This is a kettlebell that can be adjusted to weigh between 12 and 42 pounds. But what's smart is its Bluetooth connection, which sends all of your workout data to the JaxJox app on your phone; the data can then be shared with Apple Health.

Reps, sets, rest time and weight used is all tracked and sent to the app, and the kettlebell stand has a digital display showing the selected weight. Press a button to increase or decrease this, then when you lift the kettlebell off the stand, it brings the right amount of weight with it. Up to nine users can be connected to the device, each receiving their own data after each workout.
Push Band 2.0 - $389, iOS and Android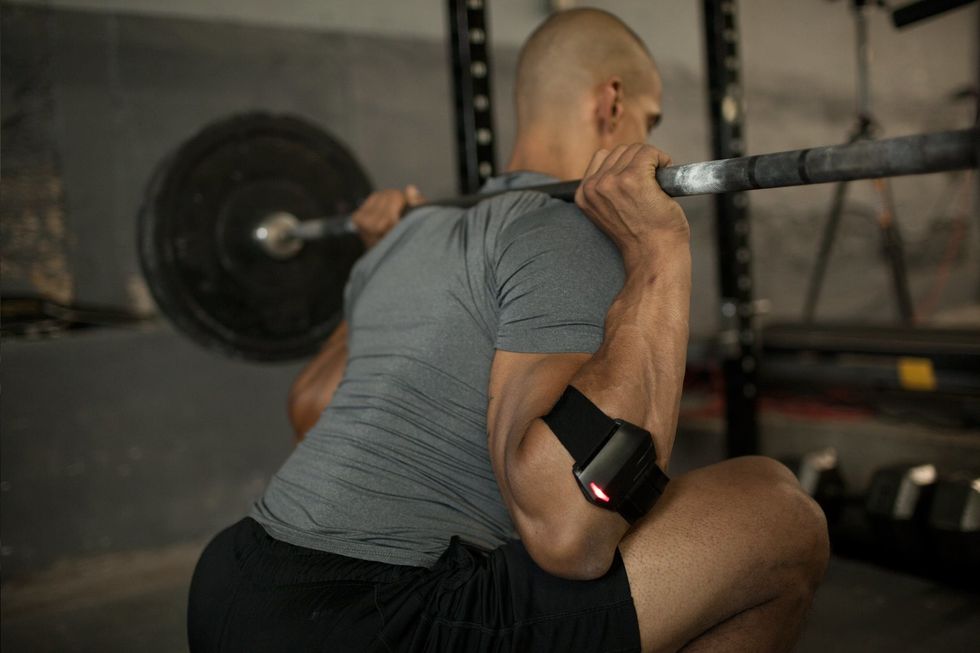 The Push Band 2.0 works with iOS and AndroidPush
The Push Band 2.0 claims to track the movements of over 400 types of exercise. It does this by using an accelerometer and gyroscope, powered by a rechargeable battery that lasts for 30 hours of continuous use. Data collected is then sent to your smartphone over Bluetooth, where you can analyze your reps and sets, as well as velocity metrics for digging deeper into your performance.

The band works in several different ways. Depending on the type of exercise you want to track, it fits either to your forearm just below the elbow, to the barbell itself, or to your waist.
Also aimed at trainers and fitness coaches, Push sells access to an online portal for tracking data of multiple users and building workout programs. This costs $150 per year.
Beast Athlete - $299, iOS and Android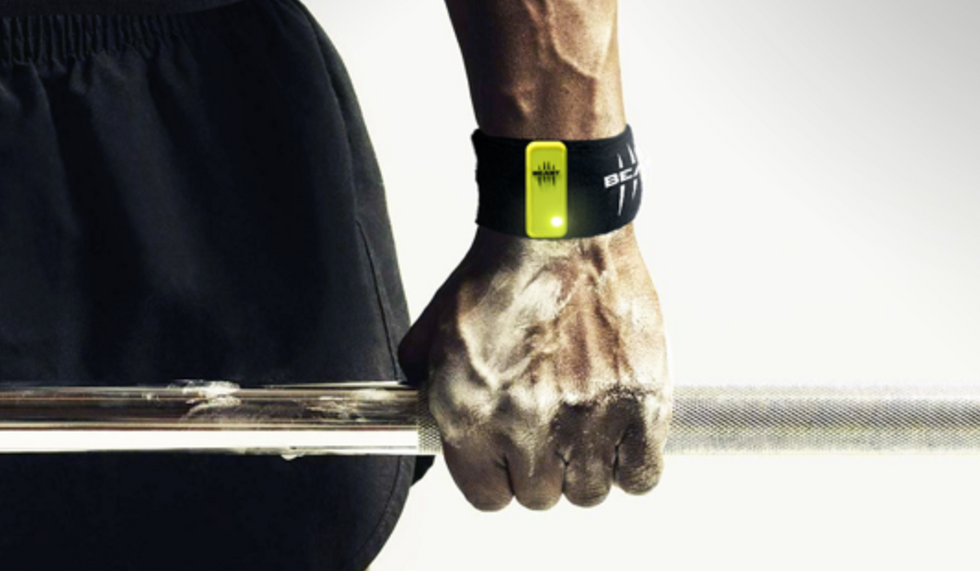 The Beast Athlete sensor can be worn or attached to equipment with an integrated magnetBeast
The Beast Athlete is another wearable sensor that straps to your wrist or torso, monitors your movement during weight training, then sends this data to a companion app on your smartphone.

The Beast Athlete works equally on either arm, so you can continue to wear a smartwatch or fitness tracker to log your heart rate, while using the Beast Athlete for precise weight lifting measurements. You can also connect it to directly to your weights or bar, thanks to an integrated magnet.
The app measures your reps, sets and velocity, but also shows the watts of power produced to complete each lift of the weight. Graphs then show how much power was deployed through each set, helping you better understand the strengths and weaknesses of your lifting technique.
RepOne - $399, iOS and Android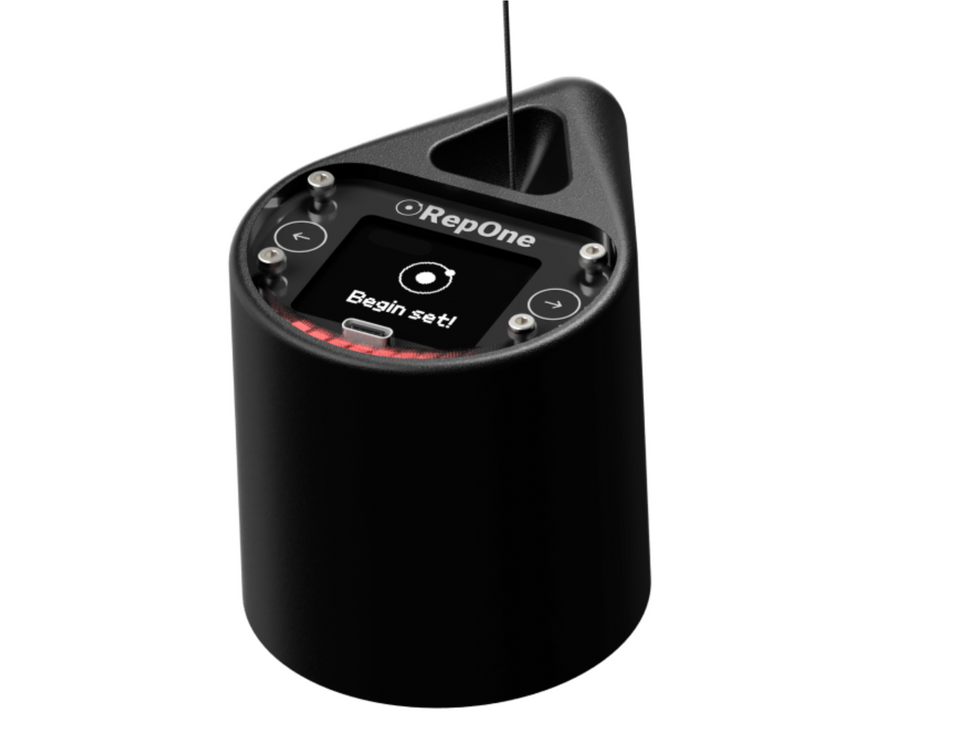 The RepOne uses 3D motion capture to track weight liftingRepOne Strength
Brand new to the market and shipping pre-orders now, the RepOne claims to offer the most accurate weight lifting data, thanks to 3D motion tracking technology.

There are two components to the RepOne. First, the base unit is put on the floor, or ideally sat on a metal weight, with integrated magnets holding it firmly in place. There is then the tether, which attaches to whatever it is you are lifting, either via a magnet or strap. The tether and base unit are connected with a thin retractable cable.
When you lift the weight, the base unit records precisely how the tether is moved away from the base unit, then towards it again as you lower the weight. That movement is used to accurately track each completed rep. RepOne's developers claim this technology is vastly more accurate than using a wearable with accelerometers and gyroscopes. The system is charged via USB-C, has a month of battery life, and data is sent to your phone over Bluetooth.
Flex - $475, iOS now, Android coming later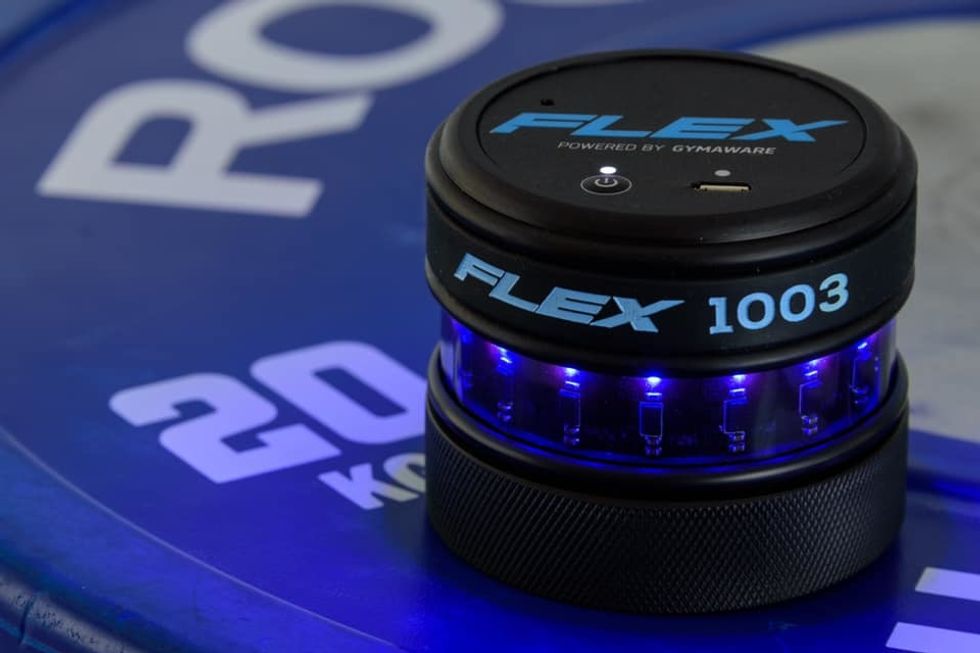 The Flex uses laser optics to measure weight trainingGymAware
Another newcomer — and the priciest option — is Flex, by GymAware. This device attaches to the end of your barbell and uses laser optic technology to track velocity, power, distance, horizontal bar path and vertical bar position.

All of this helps you log your exercise, but also analyze how you are lifting the bar, and how your technique could be improved to increase performance and lower the risk of injury.
The system starts automatically and sends data to your iPhone or iPad over Bluetooth in real time (Android compatibility is coming later), and can be used for a wide range of weight lifting exercises, including bench press, deadlift, squat, and the clean and snatch.
From Your Site Articles
Related Articles Around the Web
Like GearBrain on Facebook