Like GearBrain on Facebook
The latest company to capitalize on the continued hype surrounding pricey connected home exercise equipment like the Peloton bike is called Tempo.
The startup has this week launched the Studio, which is a portrait-orientated, 4K, 42-inch display with an integrated Microsoft Azure Kinect sensor kit, plus optional camera and microphone.
Read More:
Fitbit Charge 3 Fitness Activity Tracker, Graphite/Black, One Size (S & L Bands Included)
Available to pre-order now, Tempo says the Studio will begin shipping this summer starting in the Bay Area of San Francisco, before expanding globally later in 2020.

For your $2,000 (plus $39 per month for access to unlimited classes), the Tempo Studio starter kit also includes a pair of dumbbells and weight plates ranging from 1.25 to 10 pounds, a 25 pound barbell, a wrist-worn heart rate monitor a workout mate and a recovery foam roller.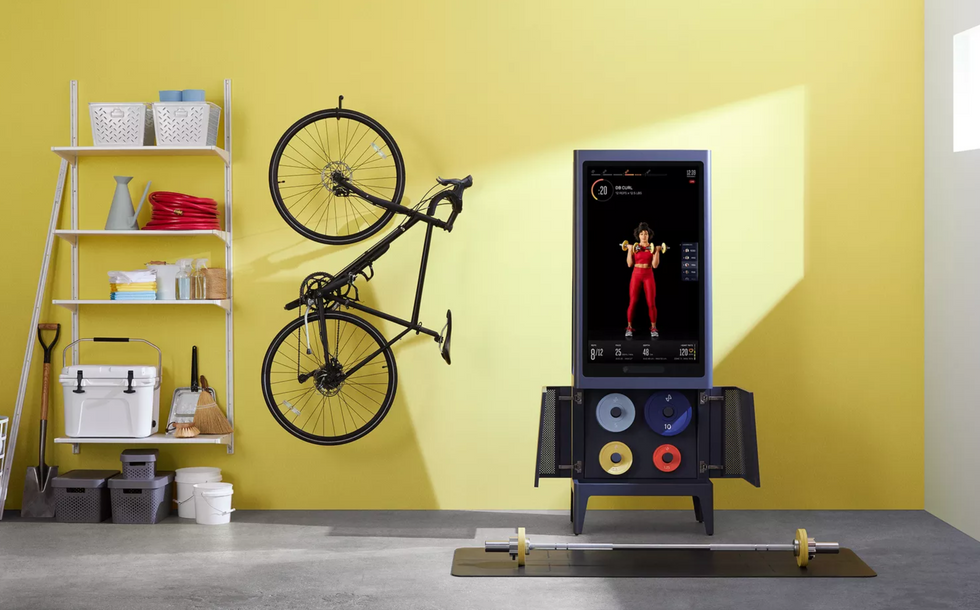 The Studio takes up just three square feet of floor space when closedTempo
The dumbbells and barbell are of a standard size, so users can fit their own plates to increase the included total of 100 pounds, or use their own bars and the system will continue to work just fine.

It's a somewhat comprehensive home gym, and all of the equipment stores away neatly in a cupboard below the display.
Using the Azure Kinect, which is a successor to the Kinect device once sold with the Xbox One, the system can accurately monitor your performance and analyze your posture - but, crucially, it can do so without using a conventional camera, helping to anonymize what it can see of you.
Instead of capturing a clear shot of your sweaty face, the system instead focuses on understanding the position of your limbs and articulation of your joints to help improve your performance.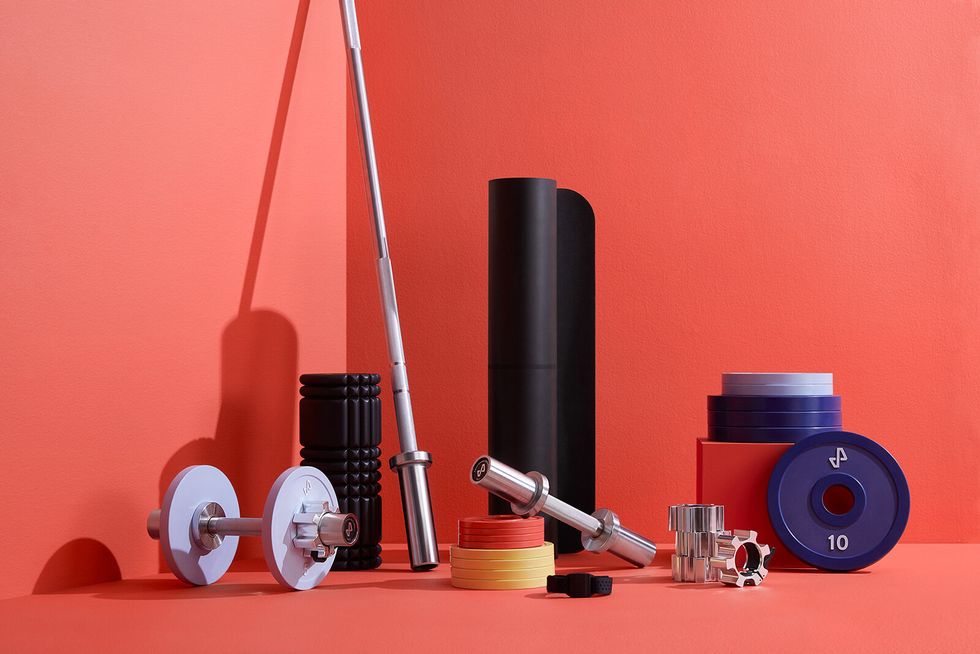 The $2,000 kit includes a good range of bars, weights and accessoriesTempo
Available in black or white, the attractive unit takes up just three square feet of floor space, and measures 6' tall, 2'2" wide, and 1'4" deep. The $39 monthly subscription gives access to unlimited on-demand exercise tutorials, plus live daily workouts - just like Peloton. There's only one live class each day for now, but Tempo says its on-demand library will grow over time. Multiple people in the same household can set up their own account for no extra cost.

Classes offered by the Tempo Studio include cardio, HIIT, strength training and yoga, and while there is an integrated camera and microphone, these aren't needed for exercise analysis by the Kinect system. The Studio analyses your movement and posture, then corrects you if you're doing something wrong. The focus is more on performing each rep of an exercise correctly, instead of doing as many as possible in a set amount of time.
Apple Watch Series 5 (GPS, 44mm) - Space Gray Aluminum Case with Black Sport Band
From Your Site Articles
Related Articles Around the Web
Like GearBrain on Facebook