Like GearBrain on Facebook
With much of the world unable to go to the gym at the moment due to coronavirus isolation measures, smartphone fitness apps and online classes are here to help.
There are many options to choose from. Some are free while others offer subscriptions to unlock extra content. Some focus on specific forms of exercise, while others aim to cover as broad a range as possible. But what they all share in common right now, is they offer a simple way to exercise and stay fit while unable to leave your home.
Read More:
Fitbit Inspire HR Heart Rate & Fitness Tracker, One Size (S & L bands included), 1 Count
Many ask that you have little or no exercise equipment, making do with your own body weight to work out, plus the occasional helping hand from a step, exercise map, or gym weights.

Generally speaking, there are two routes you can take here. One is to use an app which has live or pre-recorded sessions led by a personal trainer. These are great for those who are new to exercise and aren't sure what's best to do, or who work best when they have a professional telling them what to do and offering words of encouragement.
The other side of this is to use an app that walks you through each exercise, but in a simpler and less personal way. These apps tend to show you what to do, then audibly alert you when it's time to switch to something else, or take a short break.
Here are some home fitness app suggestions to get you started:
Seven - Available for iOS and Android - Free plus in-app purchases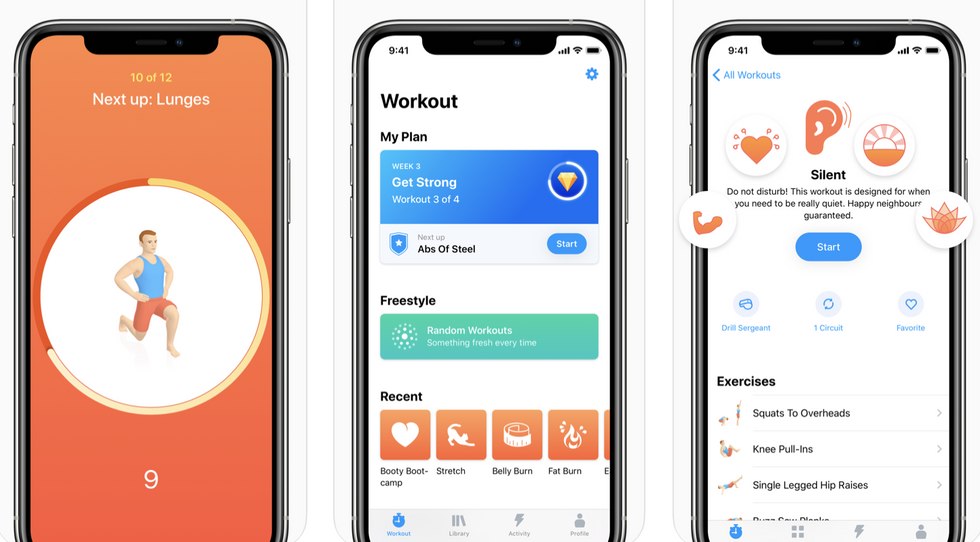 Seven app encourages users to exercise for just seven minutes a dayPerigee
The aim here is to see real improvements in your overall fitness levels with just seven minutes of exercise every day. The app claims its workouts are based on scientific studies to provide the maximum benefit in the shortest time possible, and with no equipment.

The app offers some exercises for free, but opens up when you subscribe to the 7 Club, which costs $9.99 a month or $59.99 for the entire year. With that, users get access to personalized workout plans and over 200 exercises, plus support and guidance from the app's own personal trainer.
The UI is simple to navigate and lets you plan your weeks based on what you want to achieve, and what types of exercise you fancy doing each day. As with many fitness apps, there is an awards and achievements system, plus a community to make exercise more social. We would normally stray away from the latter, but given we're all stuck inside for the foreseeable future, social interaction through a fitness app is no bad thing.
30 Day Workout Challenge - Available for iOS - Free plus in-app purchases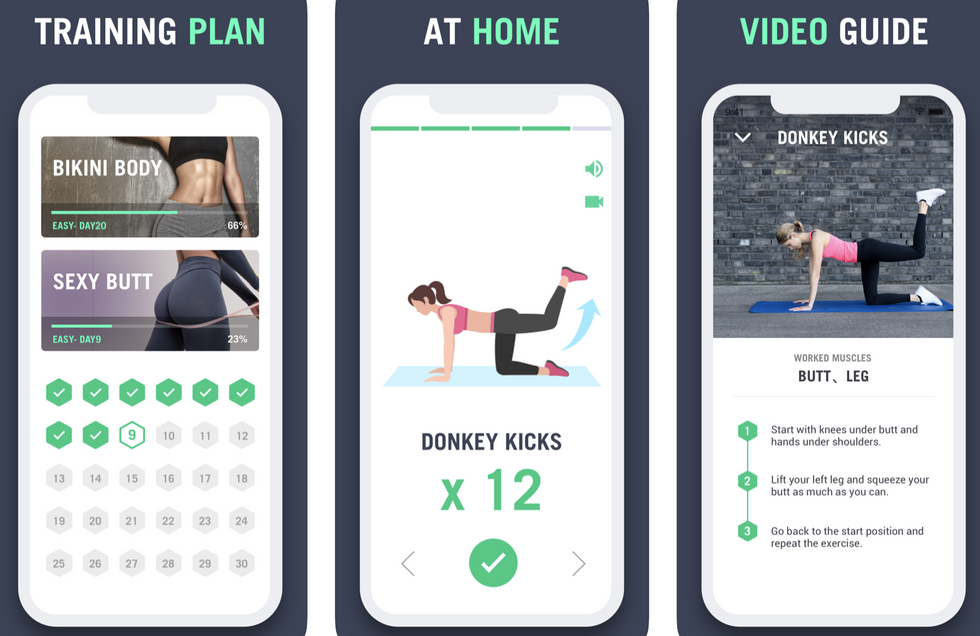 Abishkking Ltd
This app offers a range if challenges and goals to achieve in a 30-day window, such as losing weight, building strength, or finally getting those defines abs you always wanted. The app is available for free, but as with most it is fully unlocked with a subscription of $10 a month or $60 for the year.

After paying, you get access to all 30-day challenges, each with three difficult levels, plus a monthly training planner, video guides for each exercise, and even a meal plan. Each 30-day plan can be adjusted based on what you want to achieve, how many times a week you plan to exercise, and how long you want each work out session to last.
All data can be synched to Apple Health, so it's all in one place with data collected from other apps, and it's easy to share your progress with friends on social media from within the app.
Fiit - Available for iOS and Android - Free 14-day trial
As well as being offered in iOS and Android, Fiit stands apart from the crowd by incorporating your television. This means you can follow the app's wide range of personal trainers more comfortably while you exercise, instead of constantly picking up your phone to check what to do next.
The UK-based app is free but works best when paying for a subscription, which costs from £10 ($11.80) a month, but there is currently a 14-day free trial for all new customers. Once subscribed, the app includes 500+ workouts let by trainers. These classes include HIIT, pilates, yoga, combat and weight lifting, with live leaderboards so you can track your progress with friends.
Training plans can be customized to cater for every from the fitness newbie to the regular gym-goer.
Gymshark - Available for iOS - Free 1-week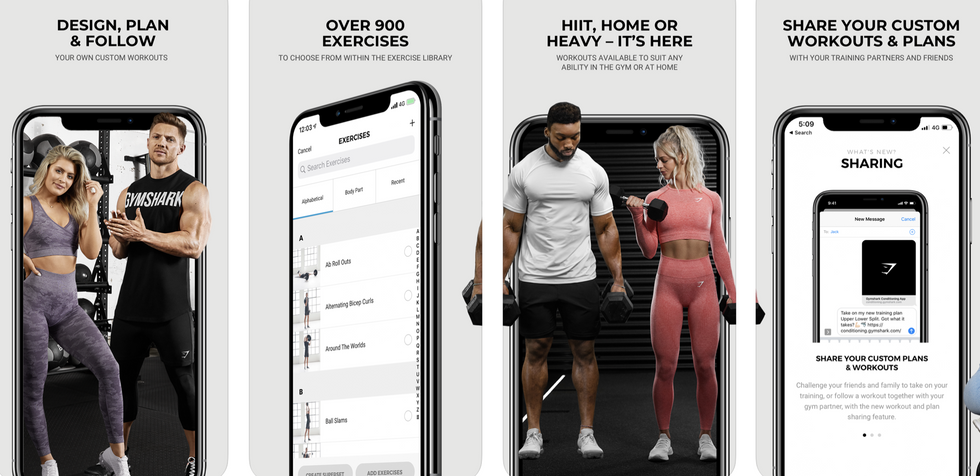 Gymshark includes over 900 exercisesGymshark
A newcomer to the fitness app market, Gymshark is currently offering a seven-day free trial. This gives full access to over 900 exercises, each with its own video demonstration. The app lets you build up custom workout plans to fit your goals, with schedules in place for those who want to exercise one, three or five times a week.

Also UK-based, Gymshark costs £4.99 a month after the seven-day trial has ended.
Peloton - Available for iOS and Android - Free 90-day trial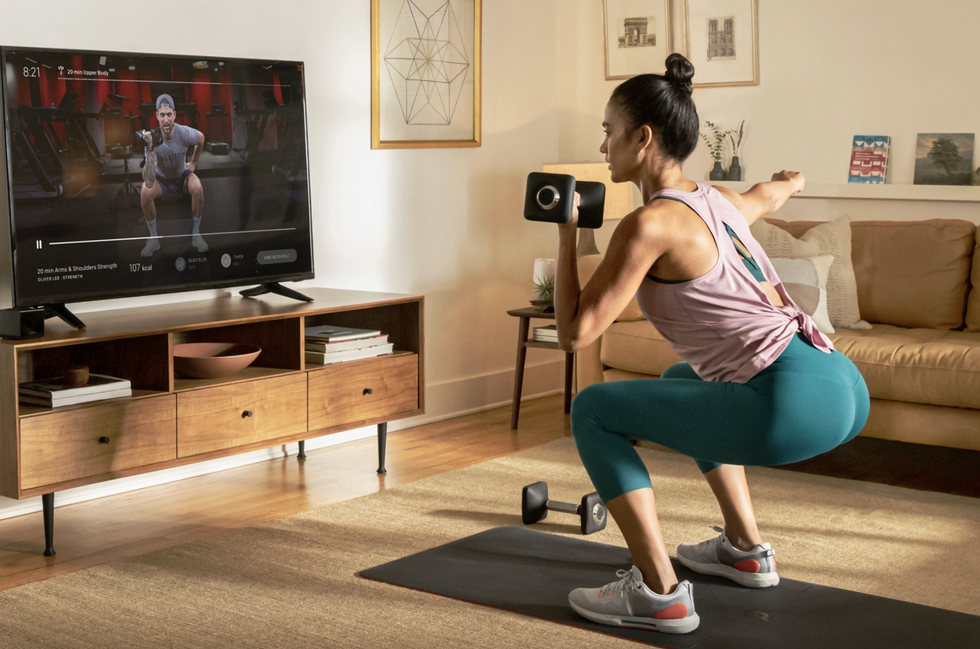 The Peloton app is now free for 90 daysPeloton
Peloton is best known for its expensive exercise bike, but the company also offers a standalone app for those who already have their own. The app normally costs $13 a month and works in a similar way to the display on Peloton's own bikes. But with the coronavirus pandemic now preventing millions of people from going outside, Peloton now offers its app for free for 90 days.

What's more, this app is just for cycling. It includes video workouts for yoga, cardio, strength training, meditation and bootcamp exercises. The app also includes audio-only exercise classes if you live in a country or state where outside exercise is still an option.
YouTube - Free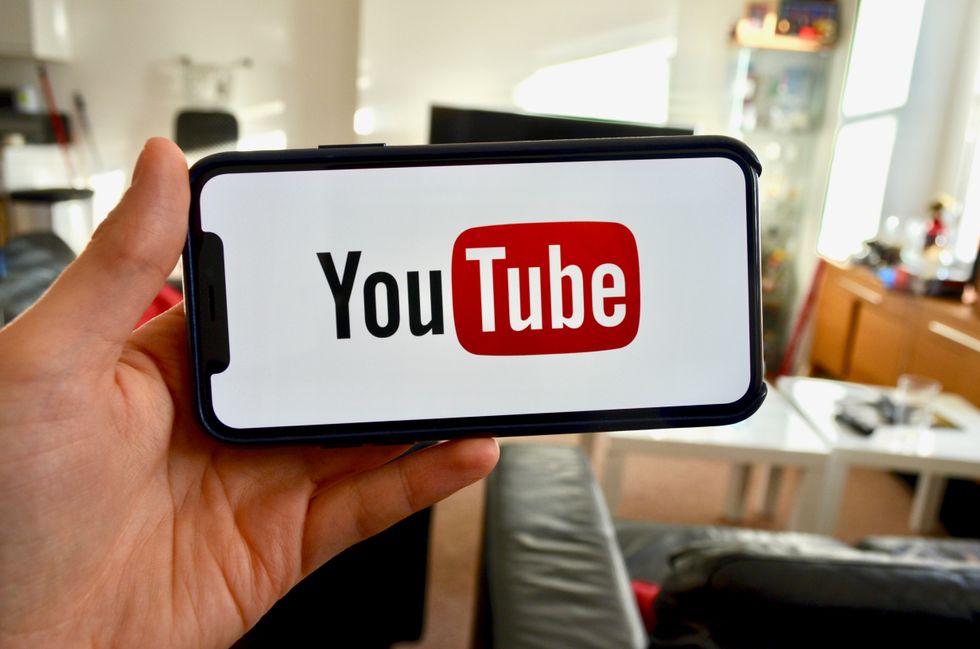 YouTube is home to a range of live personal trainer sessions GearBrain
With gyms closed due to coronavirus, many personal trainers are now offering live classes online. One hugely popular option is London-based personal trainer Joe Wicks, who runs a live, 30-minute fitness classes from his living room at 09:00 GMT every weekend morning. Over 900,000 people have been tuning in each morning so far, with millions more watching later in the day, as every class is added to his channel to watch later.

The videos are aimed primarily at children unable to go to school at the moment, but they have proven equally popular with parents too.
Instagram - Free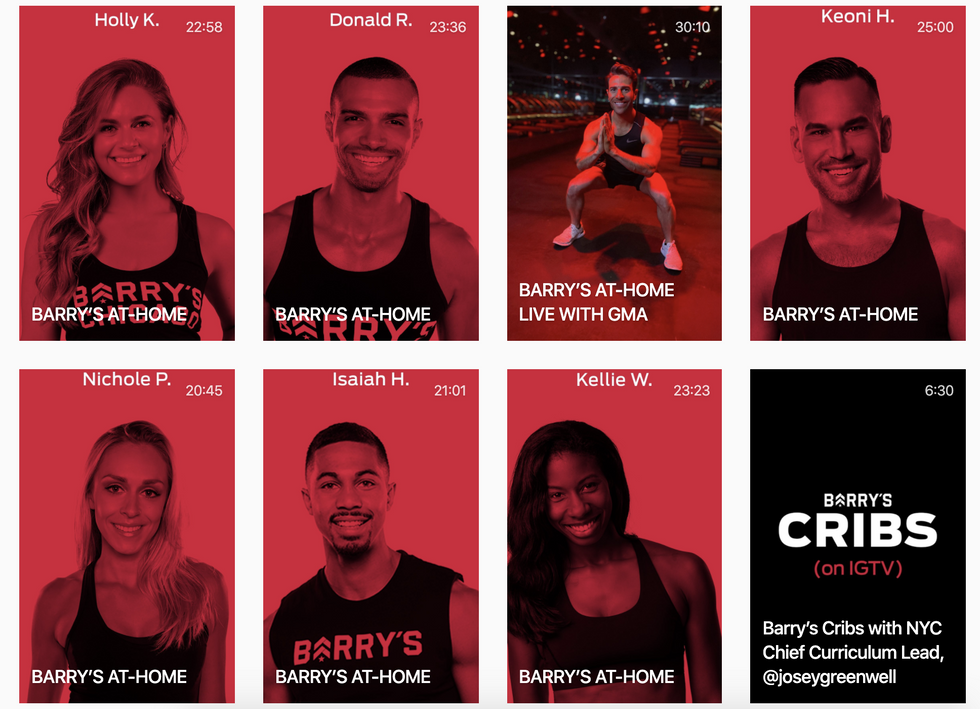 Barry's offers live, free training sessions on Instagram TVBarry's
In a response to widespread home quarantine, fitness group Barry's has begun offering daily free workout classes through Instagram TV. The classes are hosted by a range of personal trainers from their homes and last around 20 minutes each

Smart TV - Free
New York based HIIT studio Fhitting Room is offering 30 days of free access to its digital product Fhitting Room On Demand. They are available at ondemand.fhittingroom.com, or through Android TV, Roku, Apple TV and Amazon Fire TV.
Fire TV Stick 4K streaming device with Alexa built in, Ultra HD, Dolby Vision, includes the Alexa Voice Remote
From Your Site Articles
Related Articles Around the Web
Like GearBrain on Facebook