Like GearBrain on Facebook
Following in the footsteps of Dolby Vision and HDR10+, IMAX Enhanced is the latest home cinema standard claiming to be the best.
It's the first time the IMAX brand has launched an assault on the living room — bringing its big-screen experience to the home. Announced earlier in September, IMAX Enhanced is a certification and licensing program that states it gives consumers the highest-quality Ultra HD (4K) home cinema experience, with the best picture and most powerful audio.
Read More:
IMAX — best known for its huge cinema screens and blockbuster picture quality — is teaming up with audio company DTS to launch the IMAX Enhanced standard. Only movies which meet the standard's high bar for picture and audio quality will earn the brand, and consumers will only get the full experience from an Ultra HD television or projector and sound system that IMAX and DTS deem have the same high standard.

In this sense, IMAX Enhanced is very much like Dolby Vision and Dolby Atmos, the video and audio standards used by some of Hollywood's biggest movies, like Avengers: Infinity War.
The partnership between IMAX and DTS (the latter seen as a rival to Dolby) is described by the companies as a way to "offer consumers a new level of quality in immersive sight and sound experiences for the home." The standard is intended to make it easier for consumers to know when they are getting the highest-possible picture and sound — although this claim could equally be made by rival Dolby, so deciding which is truly best will likely come down to personal preference.

Regarding the hardware needed to play the new standard, IMAX says: "The companies are designing an IMAX Mode for the enhanced devices that will be meticulously optimized to play digitally re-mastered content as the filmmaker intended in the home."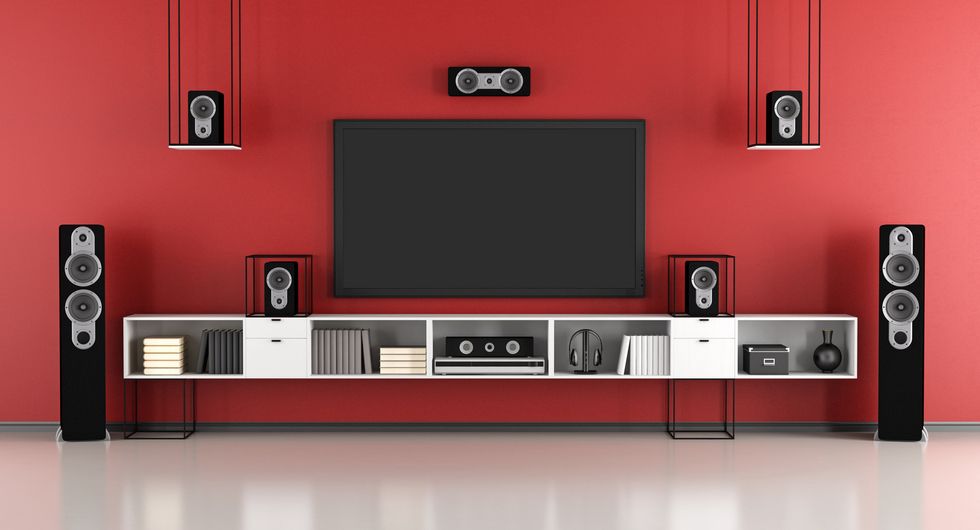 iStock
How will IMAX Enhanced content be better?
Consumers should expect bolder, brighter colors, improved image sharpness and clarity, and a re-mastered soundtrack. However, IMAX and DTS have not explained exactly how the sound will be different, other than describing it as "immersive sound at home." This suggests a similar approach to that of Dolby Atmos, where multiple speakers (including some in the ceiling, or bouncing sound off the ceiling) create a sphere of sound around the audience.
IMAX and DTS said: "The program will use the newest, proprietary post-production process developed by IMAX to digitally remaster content to produce more vibrant colors, greater contrast and sharper clarity." The companies also say they will partner with "award-winning Hollywood sound mixers to use a special variant of its DTS:X codec technology integrated in home audio equipment to deliver an IMAX signature sound experience."
Where will IMAX Enhanced content come from?

Gaining access to content certified by the new standard will likely be a slow process, just as Dolby Vision, Dolby Atmos and HDR10 content is only just starting to become available to the masses, via Netflix, Amazon Prime Video and Ultra HD Blu-ray discs. And even then, these standards are only available to consumers who have invested in high-end home cinema equipment.
It will likely be a similar story with IMAX Enhanced, although plans to re-master existing content should help accelerate this process. IMAX said: "Consumers can access content from Hollywood studios as well as select IMAX documentaries through its IMAX Home Entertainment division. The company will also work with its global studio and other content partners to make available a steady stream of enhanced versions of blockbuster movies and additional programing."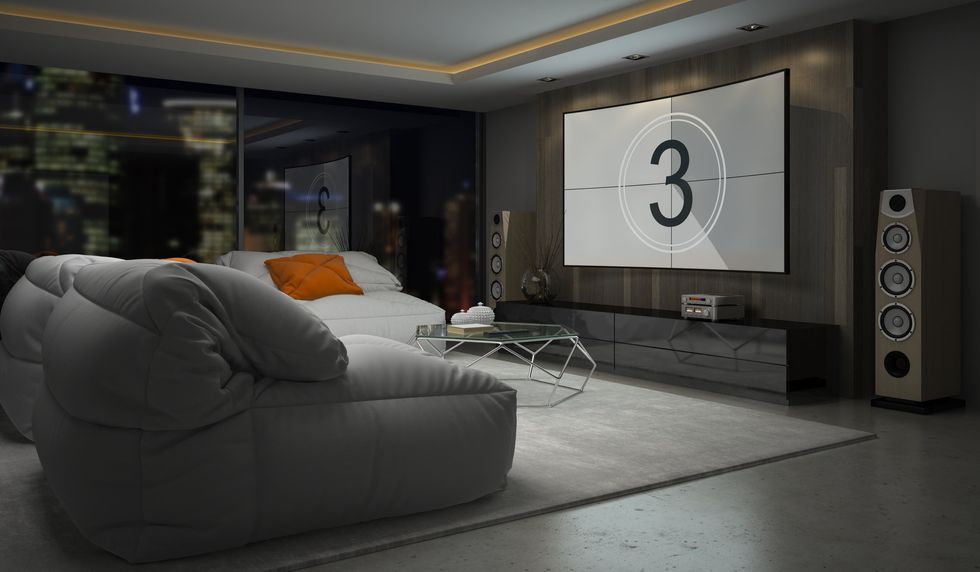 iStock
How can I watch IMAX Enhanced content at home?
TV, projector and speaker manufacturers need to be first be accepted into the IMAX Enhanced program, so that IMAX and DTS agree the products meet the standards. What kind of standards? These manufacturers will "design top-of-the-line 4K HDR televisions, A/V receivers, sound systems and other home theater equipment to meet a carefully prescribed set of the highest audio and video performance standards," IMAX says. The standards will be "set by a certification committee of IMAX and DTS engineers and Hollywood's leading technical specialists."
Who will sell IMAX Enhanced equipment?
From its launch this month, partners which have joined the program include Sony Electronics, Sony Pictures, Paramount Pictures, and Sound United, parent company of Denon and Marantz.
This means we can expect to see future Sony and Paramount movies shot using the IMAX Enhanced standard, and certified audio equipment will be produced by Denon and Marantz — two big names in the home cinema audio industry, and already producers of Dolby Atmos products.
Interestingly, Denon says it will be offering IMAX Enhanced support via a free software update. This will be delivered over the internet to compatible AV receivers starting in the fall and concluding through early 2019. Denon says the update will bring "a new level of quality in immersive sight and sound experiences for the home."
Like GearBrain on Facebook